It's been yet another eventful year! Among other things, 2021 was the year of fighting back against the pandemic. Celebrations and mass gatherings were banned, much to the dismay of many Filipinos. However, with such restrictions also came vaccinations! (As of writing, more than 35.7 million Filipinos are fully vaccinated!) Travel bans were executed and extended but eventually, were lifted and ended. And, of course, we can't forget the various QR codes that were our passports to the outside world. 
Well, in a few days, we're about to jump the line to 2022! There's no doubt that things have changed throughout this year. Some changes happened for the better, some for the worse, but here are some choice highlights for our 2021 Year-End Review.
Year-End Review: Notable Moments in 2021
January
Christine Dacera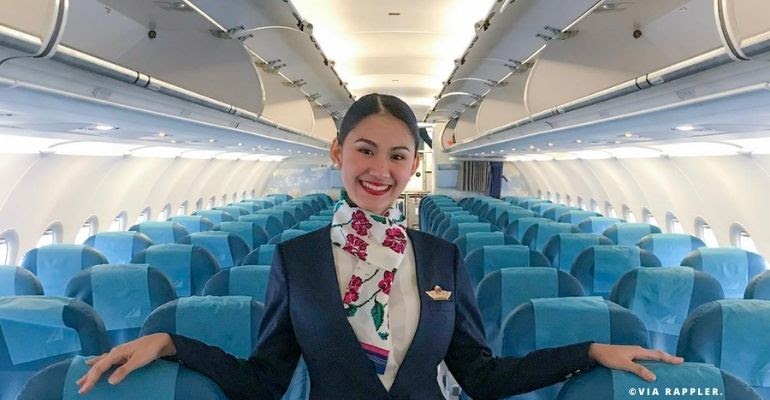 When people rang in the New Year, nobody expected that the first day of 2021 would be marked with the disturbing death of one Christine Dacera. Dacera's lifeless body was found in a Makati City hotel. But, despite the social media support in the name of justice, the suspects were released.
Philippine eagle Pag-asa, dead at 28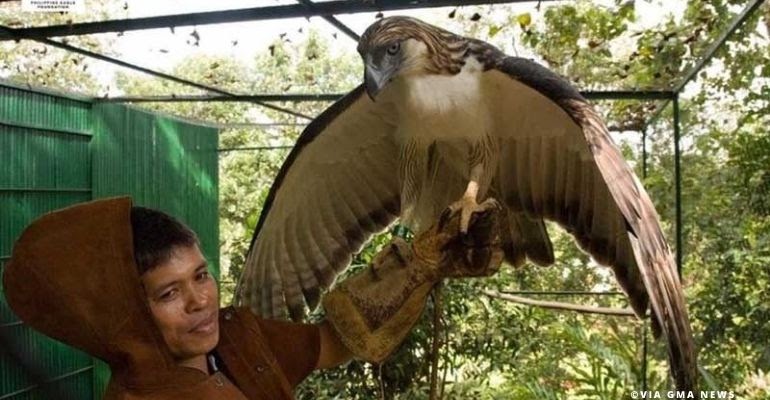 Following the discovery of Dacera in Makati, the Philippine eagle Pag-asa died on January 6, at the age of 28. The Philippine Eagle Foundation, or PEF, stated that the eagle died due to infections. Additionally, he was only over a week shy of his 29th birthday. It's unfortunate that he passed, as Pag-asa's name means 'hope.' To some, his death at the beginning of 2021 may have been a bad omen.
Traslacion 2021, cancelled
Also, while many religious people continued with socially distanced or even live streams of Sunday masses, the Coronavirus still made things difficult. Because of the pandemic, many religious devotees were saddened to hear that 2021 would not have their yearly Traslacion of the Black Nazarene. Cagayan de Oro City Mayor Moreno stated that they cancelled the annual event primarily to keep the virus from spreading.
However, this wouldn't be the first religious mass gathering to get cancelled. In addition to other large-scale religious events, the Cebu's Señor Santo Niño festival would not happen in 2021. Unfortunately, it also seems that the 2022 Traslacion will not occur as many devotees hoped.
February
Navotas ammonia leak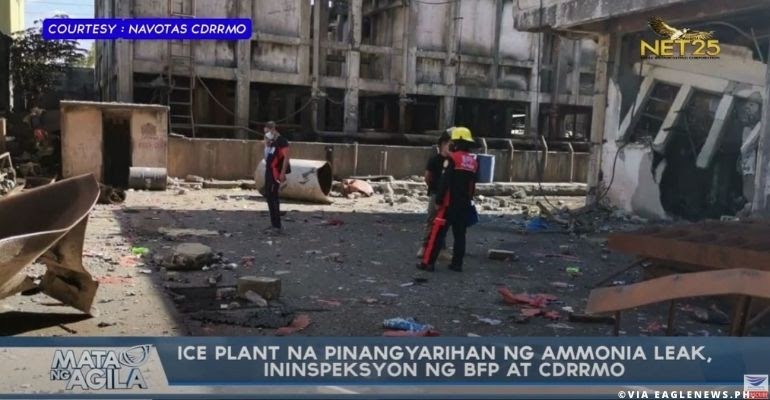 On February 3, 66 people were affected by a Navotas ammonia leak, with one of those casualties resulting in death. While ammonia is far from a lethal gas, exposure irritates the eyes, nose, and throat.
Turbulence in politics
On February 5, the Sandiganbayan convicted five people of graft: Janet Lim-Napoles, Constantino Jaraula, and three others. This graft is connected to the Priority Development Assistance Fund scam.
Days later, on February 16, the Supreme Court junked Bongbong Marcos' electoral protest against Leni Robredo. This electoral protest began four years ago, in 2016, when Marcos was defeated by Robredo during the 2016 presidential elections, resulting in Robredo becoming the Vice President of the Philippines.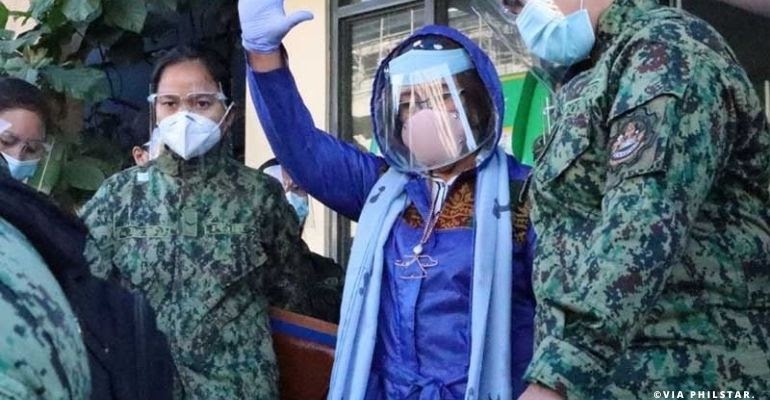 The following day on the 17th, Senator Leila de Lima was acquitted in one drug case due to insufficient evidence.
March
Vaccine rollouts
2020 was riddled with fear as the Coronavirus wreaked havoc on the global population. However, with 2021 came vaccines! The Philippines launched its vaccination program on March 2. Days after, March 5 saw the arrival of the first batch of AstraZeneca vaccines.
April
The return of over 500,000 OFWs
With great global pandemics comes great displacement. This year, 502,581 Overseas Filipino Workers returned to their homes after being displaced due to the Coronavirus. DOLE repatriated these OFWs on April 4.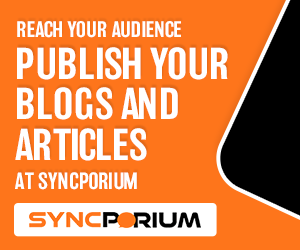 May
Threats of terrorism
On May 8, the Bangsamoro Islamic Freedom Fighters occupied a public market in Maguindanao, specifically the public market of Datu Paglas.
Days later, on May 14, the government's Anti-Terrorism Council formally declared several people terrorists. Of this number, it included the New People's Army leader Joma Sison. Not only that, the resolution declaring this was from April 21.
Then, Republic Act 11550 was signed into law on the 27th, which states that the Maguindanao province will be split into two at a later date.
June
Noynoy's death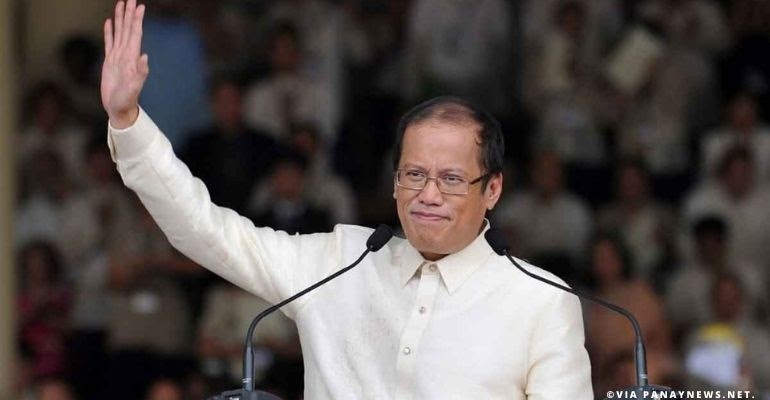 On June 24, former Philippine President Benigno "Noynoy" Aquino III passed away at 61. It is said he perished due to renal disease and diabetes.
July
Taal Volcano blowing its top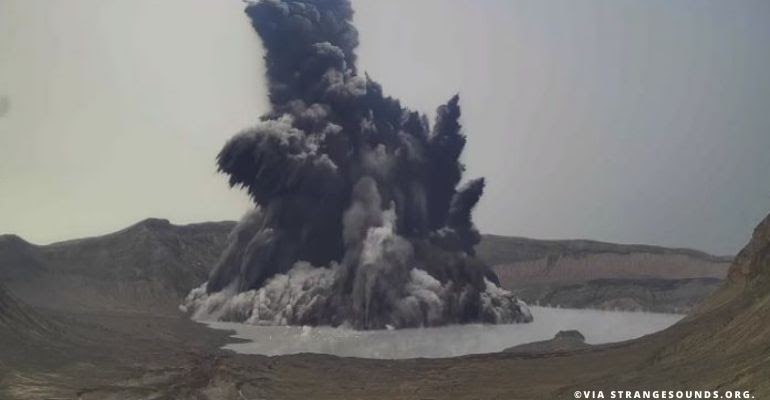 On top of a global pandemic, Filipinos experienced Taal Volcano's Alert Level 3 on July 1. That is, they experienced three eruptions on that same morning. Luckily, many evacuated the area. Since early March, the volcano had been under observation by PHIVOLCS. At the same time, PHIVOLCS placed it under Alert Level 2.
Hidilyn Diaz taking home the Gold at the 2021 Tokyo Olympics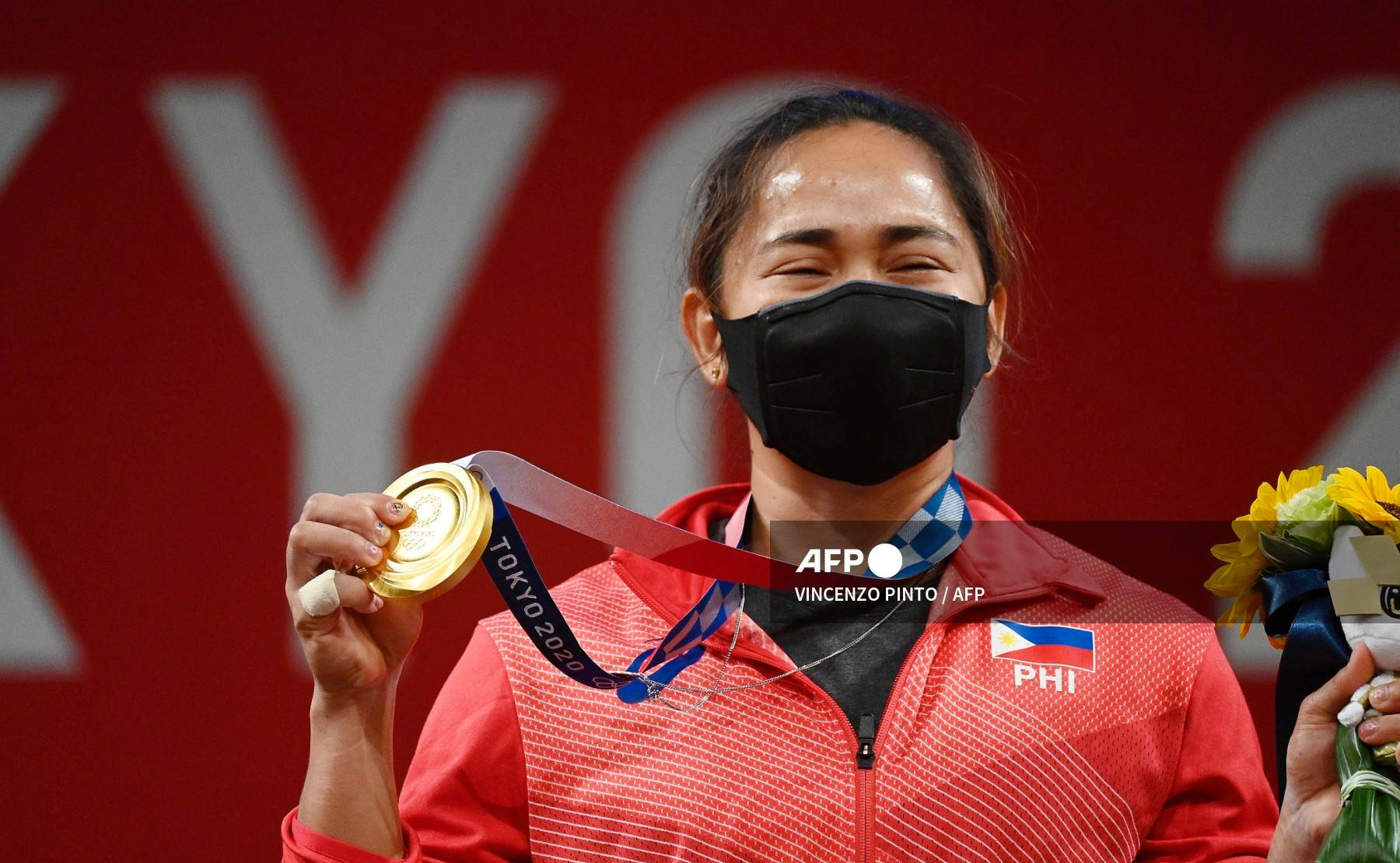 On July 26, after nearly a century of trying, Hidilyn Diaz won a Gold medal at the women's weightlifting competition! Not only that, she won the country's first-ever Olympic gold medal! Diaz won against China by a single kilogram; her opponent lifted 126kgs while Diaz lifted 127kgs. She set an Olympic record for this feat.
August
Naelah Alshorbaji, triumphant
On August 8, Filipino-Syrian Naelah Alshorbaji won the Miss Philippines Earth 2021 competition. She was crowned virtually yet went on to represent her country at the Miss Earth contest.
Sometime later, on August 21, Dindi Pajares reached the Top 12 of the Miss Supranational 2021 competition.
September
Face shield lifting
On September 22, President Duterte stated that wearing face shields was no longer mandatory. However, this was done in areas with Alert Levels from 1 to 3.
Beatrice Gomez, Miss Universe Philippines 2021
On September 30, Beatrice Luigi Gomez won Miss Universe Philippines 2020. Gomez would later represent the country at the Miss Universe 2021 competition held in Eilat, Israel. So if you want a rundown of Miss U's coronation night, here you go!
October
Candidates for 2022 elections appear
2022 was the season to declare candidacy for the 2022 election! The whole shebang, called "a circus," kicked off on October 1. And boy, did it bring the hopefuls to the yard. Check out our extensive list of Presidential and Vice-Presidential candidates!
The reopening of Manila Bay's Dolomite Beach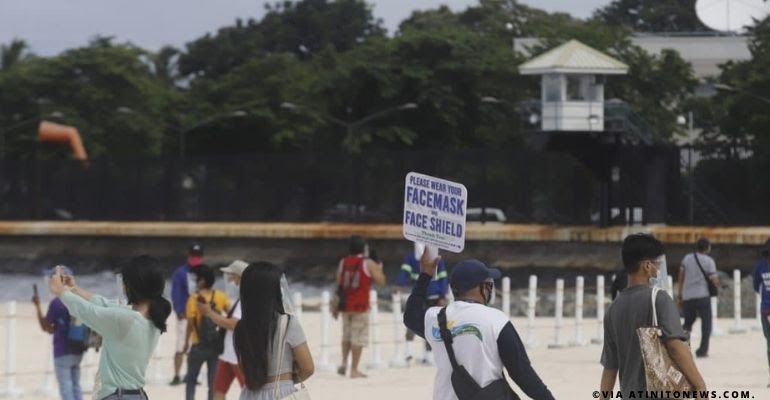 Dolomite Beach, located in Manila, reopened on October 17. Coincidentally, the reopening happened a day after Manila was put under Alert Level 3. Though the artificial white sand beach was a beautiful addition to the area, it was not celebrated by all.
Tracy Maureen Perez, Miss World Philippines 2021
After an unfortunately extended Miss World Competition that clocked in at seven hours, Tracy Maureen Perez won the Miss World Philippines competition on October 4. The Miss World competition would be held months later in December.

Maria Ressa wins Nobel Prize
Congratulations to Maria Ressa of news site Rappler for winning the Nobel Peace Prize, alongside Dmitry Muratov of Novaja Gazeta! Both Ressa and Muratov were awarded the prize "for their efforts to safeguard freedom of expression." Also, a fun fact: Ressa is the first Filipino to win said prize.
November
Movie theaters opening back up, and kids allowed back into malls
Parents can now rest easy with some movie theaters reopening for business and kids returning to malls. Well, it depends on your area's Alert Level. It's been a challenging time since people were cooped up to suppress the spread of the Coronavirus!
While it's easy for older people to understand that staying home means being a responsible citizen, kids require stimuli. Plus, kids need ways to expend their boundless energy besides doing modules at home. Not only that, but avid moviegoers have missed out on so many great movies while the pandemic went on!
The crocodile incident at Amaya View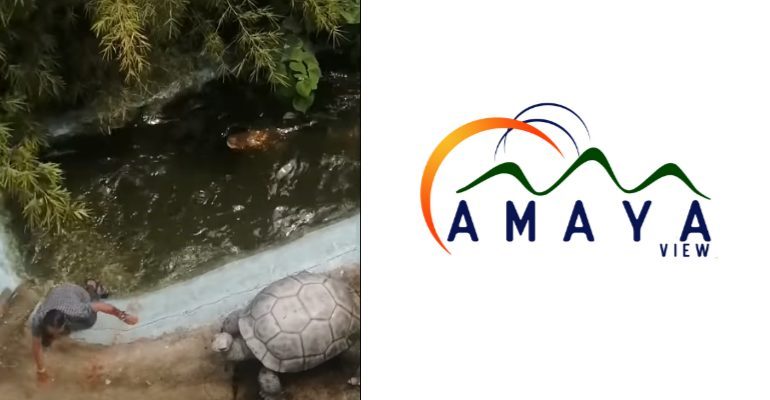 On November 21, Amaya View released a statement concerning the November 10 incident where an elderly man ended up getting his arm bitten by a crocodile. A crocodile, he claimed, that he believed to be little more than a life-sized replica.
Sara Duterte's Route to Candidacy
Though the deadline for filing candidacy ended in October, there was still a chance for substitutions. Even Davao City Mayor Sara Duterte, the current President's daughter, captivated the entire nation! So many were at the edge of their seats, hoping she would continue the Duterte Presidential legacy.
In the end, she joined the Lakas-CMD party after she put away her shot at Mayoral reelection. Sara Duterte is now part of the election race as a Vice Presidential candidate for the following year.
December
Beatrice Gomez ends her Miss Universe journey at Top 5
On December 13, the Philippines' Beatrice Luigi Gomez ends her Miss Universe journey in the Top 5 during the pageant's coronation night in Eliat, Israel.
Odette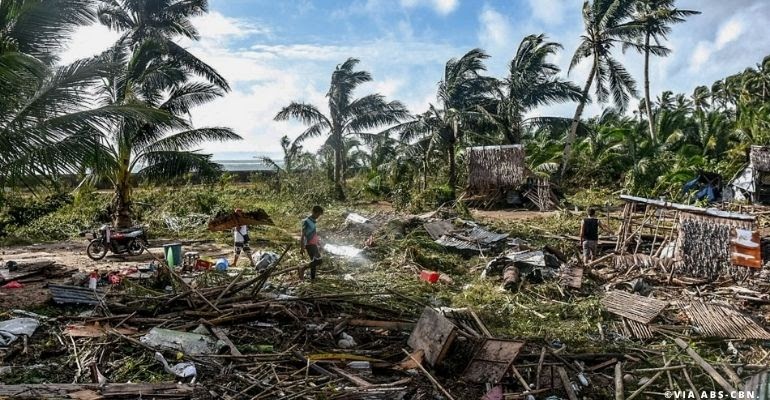 Odette, international name Rai, entered the Philippine Area of Responsibility or PAR on December 14. Still, the Philippines felt its wrath just as it prepared for the most important days of the Christmas season. The typhoon caused 208 deaths.
Sadly enough, this natural calamity paralleled Typhoon Sendong in 2011.
How was your 2021? Good? Bad? All over the place? at peace? Let us know in the comments below!
– Alex/WhatALife.ph
---
You Might Also Want To Read: Celebrate your pupper's birthday with dog-friendly cakes from Pupcakes CDO