Since the lockdown restriction caused by the COVID-19 pandemic emerged last year, there has been a significant increase in pet adoption in Filipino households.
In fact, according to a new study, Filipinos have the highest interest in owning pets in Southeast Asia (SEA) during the pandemic. They have compared data from January to September 2021 with the same period in 2019, showing Filipinos' searches for pets increased by 118%. "They (Filipinos) have the highest increase in the region, along with Malaysians," iPrice Group research stated. Like the rest of the world, which also had a significant increase in pet ownership, Filipinos turned to pets to cope with the situation.
However, the majority of pet owners do not only treat these warm, loving furry mammals as PETS but essentially as part of the household. Heck, some even adopt a puppy instead of a child, especially if a couple is not yet ready for one or wants to practice having a family.
And like how we celebrate special occasions, birthdays are never complete without a cake—which Pupcakes CDO wants to provide, offering a tasty, dog-friendly cake for your furbaby celebrant.
The furbaby that started it all
Home-based pet cakeshop Pupcakes CDO began accepting orders in September last year, a few days after the owner's daughter posted photos and videos of the birthday cake they made for one of their pets, Yuki.
In an interview with WhatALife, the owner shared that Yuki is the pickiest among their 14 furbabies (nine of which are rescues). "I wanted to make something that my pets will really eat and enjoy, as well as serve as a nutritious full meal for them," she said.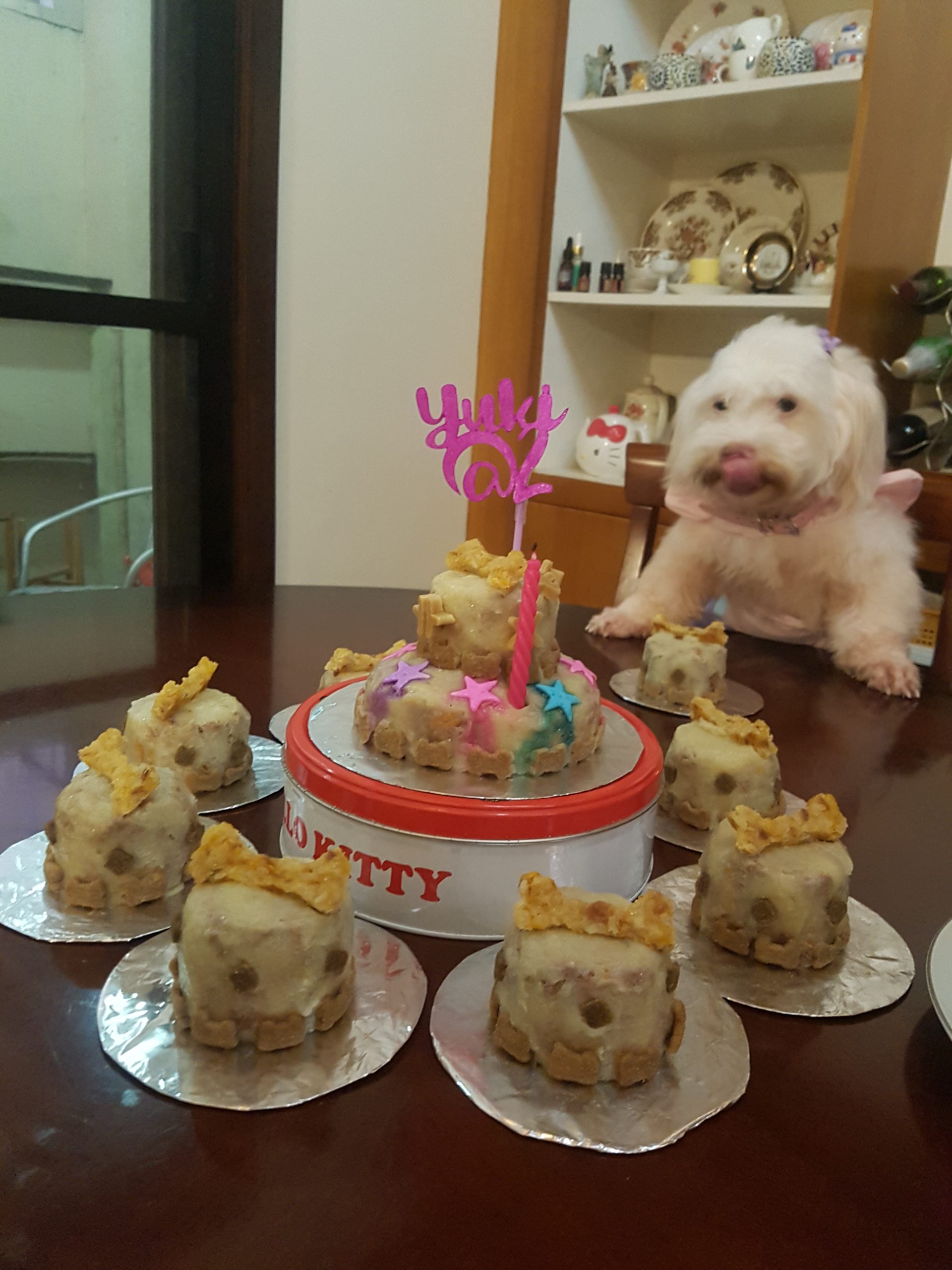 The post gained traction in her daughter's social media account followers, where most of them expressed their interest in ordering cakes for their beloved pets.
Doggy-approved beefcakes
While we hoomans can't really judge whether their cake is furbaby-approved, Pupcake CDO guarantees that their beefcake is of superb quality—all thanks to their in-house, quality-control chef, Yuki.
The owner shared that after several attempts of creating the perfect mix for the cake, the picky-eater puppy gave its approval.
"There was one time I thought of changing the ratio of the main ingredients, and I was surprised Yuki could tell the change, and she did not eat it at all. It was like she was telling me to stick to my original recipe. So I ended up not serving that specific batch of Pupcakes and made a whole new batch using my original recipe," she recounted.
She continued: "After that incident, Yuki gets to taste-test every batch of Pupcakes, and when she approves of it, then I confidently serve it to our customers, and so far, we get a very good response from them."
Who needs Chef Ramsay if you have Chef Yuki, amirite?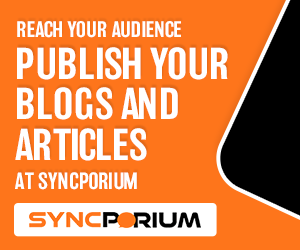 What's on the beefcake?
If you're wondering about the ingredients, Pupcakes CDO said their cake lineup "is designed for pets, made with human-grade pet-safe ingredients only, all of which do not contain preservatives and any form of salt and sugar that is harmful [to] our pets."
A year older. A year wiser. Treat your furbaby to a tail-wagging cake on its birthday. If you live in Cagayan de Oro, check out Pupcakes CDO to order yours today located in Xavier Estates, Upper Balulang for pickup. They also accept orders outside the city as long as transport of the Pupcakes is shouldered by the customer or picked up at Xavier Estates Phase 4. For more inquiries and orders, you may reach them at fb.me/pupcakescdo and Instagram @pupcakescdo. You can also contact them via mobile at (+63) 953 095 3655.
And by the way, this is also approved by our picky-eater furbaby, Nogi!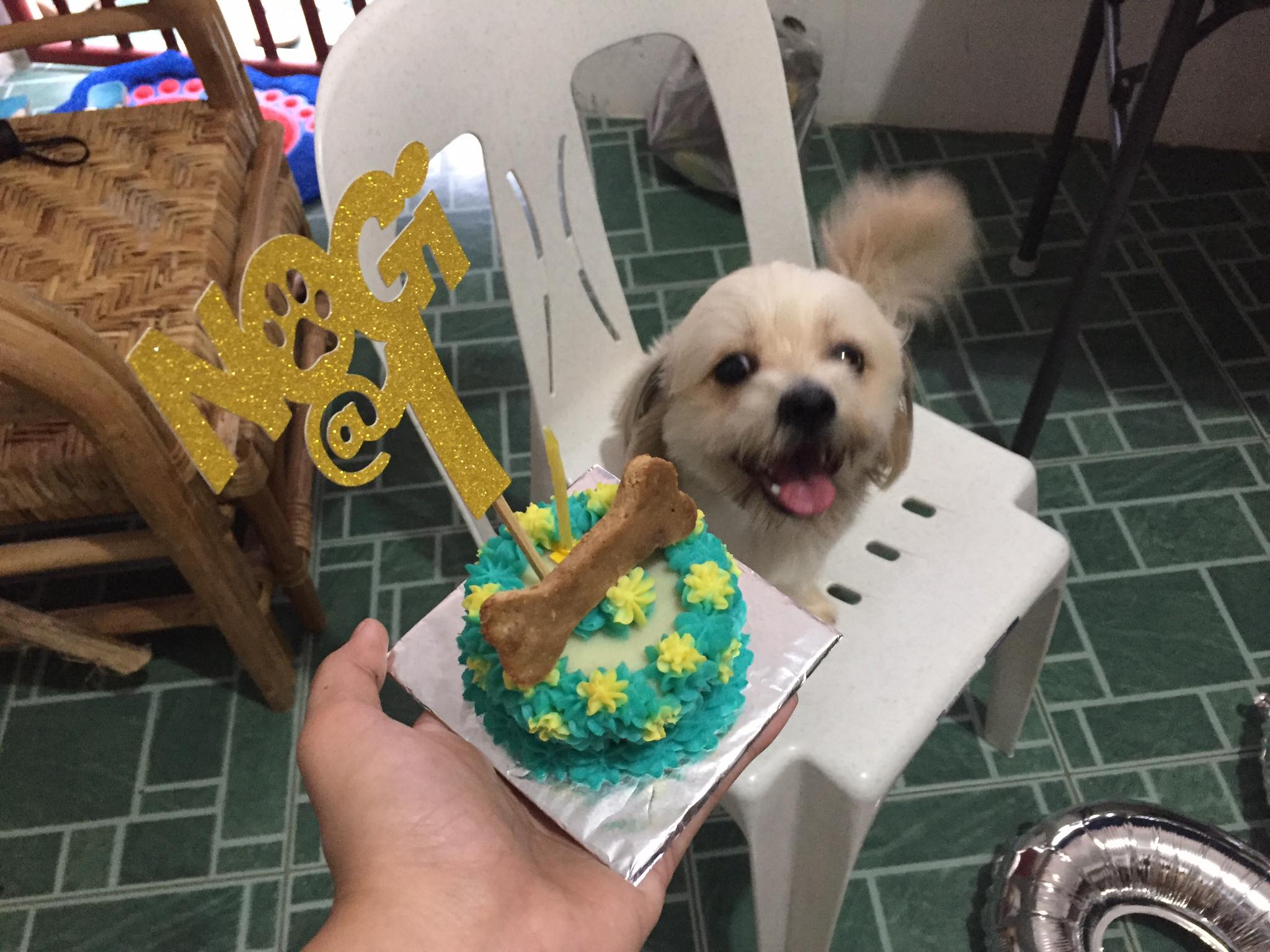 – WhatALife.ph
---
This 2021, WhatALife! takes on the initiative to feature different Kagay-anon SMEs to support and help promote local products. Check out here for more SME Featured stories!