As the 10th anniversary of Bagyong Sendong approaches this week, another tropical storm is brewing outside PAR that might pose a threat to the Visayas and Mindanao.
The Philippine Atmospheric, Geophysical, and Astronomical Services Administration (PAGASA) reported that the low-pressure area (LPA) detected outside the Philippine Area of Responsibility (PAR) is now a tropical depression and is forecasted to enter the country as early as Tuesday evening, December 14.
In a bulletin released Monday morning, PAGASA said the approaching Tropical Storm is located 1,0760 kilometres east of Mindanao (outside the PAR), moving westward at 10 km/h.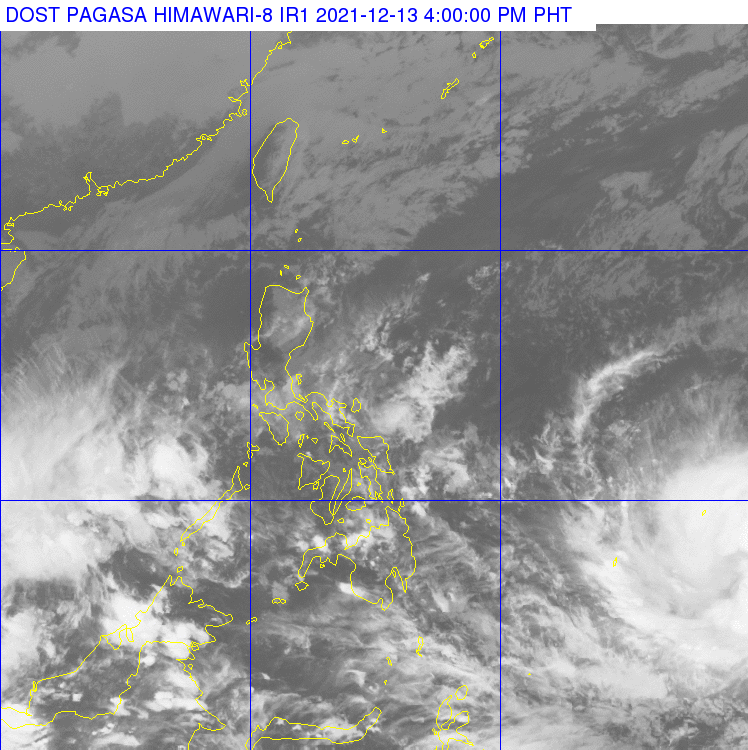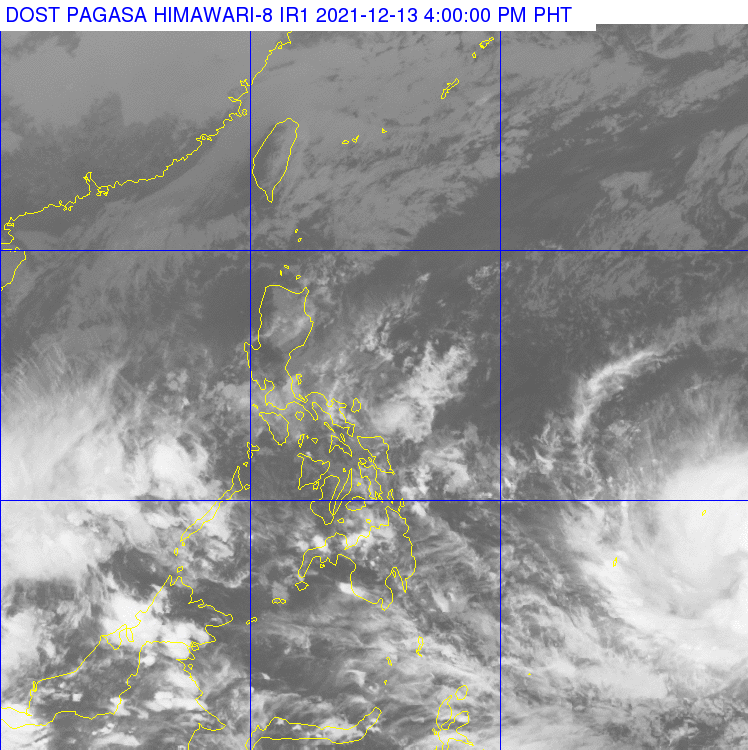 The assigned domestic name 'Odette' maintains its strength as it moves westward, with a maximum sustained winds of 55 km/h near the center, gustiness up to 70 km/h, and a central pressure of 1002 hPa, PAGASA said.
The state weather bureau also said the west-northwestward movement of Odette is forecasted to continue until Wednesday before the tropical cyclone will turn westward and may make landfall in the vicinity of Caraga or Eastern Visayas on Thursday afternoon or evening.
"This tropical cyclone is forecast to gradually intensify within the forecast period and may reach typhoon category by Wednesday," PAGASA said. "A peak intensity of around 150 km/h may be reached prior to landfall."
PAGASA said there is a high chance that a tropical storm signal, possibly as high as Signal No. 3, will be hoisted for the Visayas, large portions of Mindanao, and several provinces in Southern Luzon.
"Considering these developments, the public and disaster risk reduction and management offices concerned are advised to continue monitoring for updates related to this tropical cyclone," the state weather bureau announced.
Read the full bulletin update below.
[wonderplugin_pdf src="https://whatalife.ph/wp-content/uploads/2021/12/TDOdette3.pdf" width="100%" height="600px" style="border:0;"]
Quick safety tips to remember before, during, and after a flood.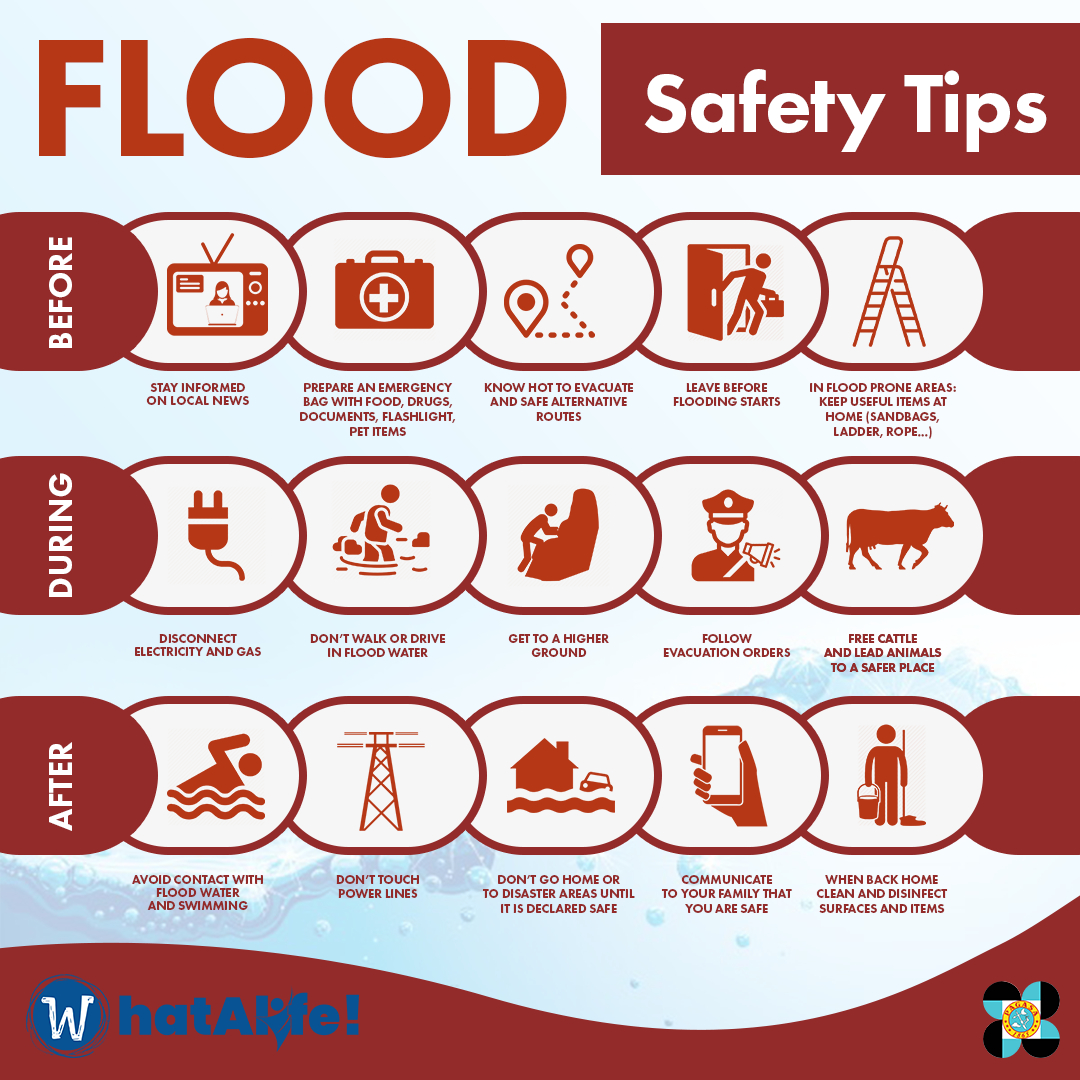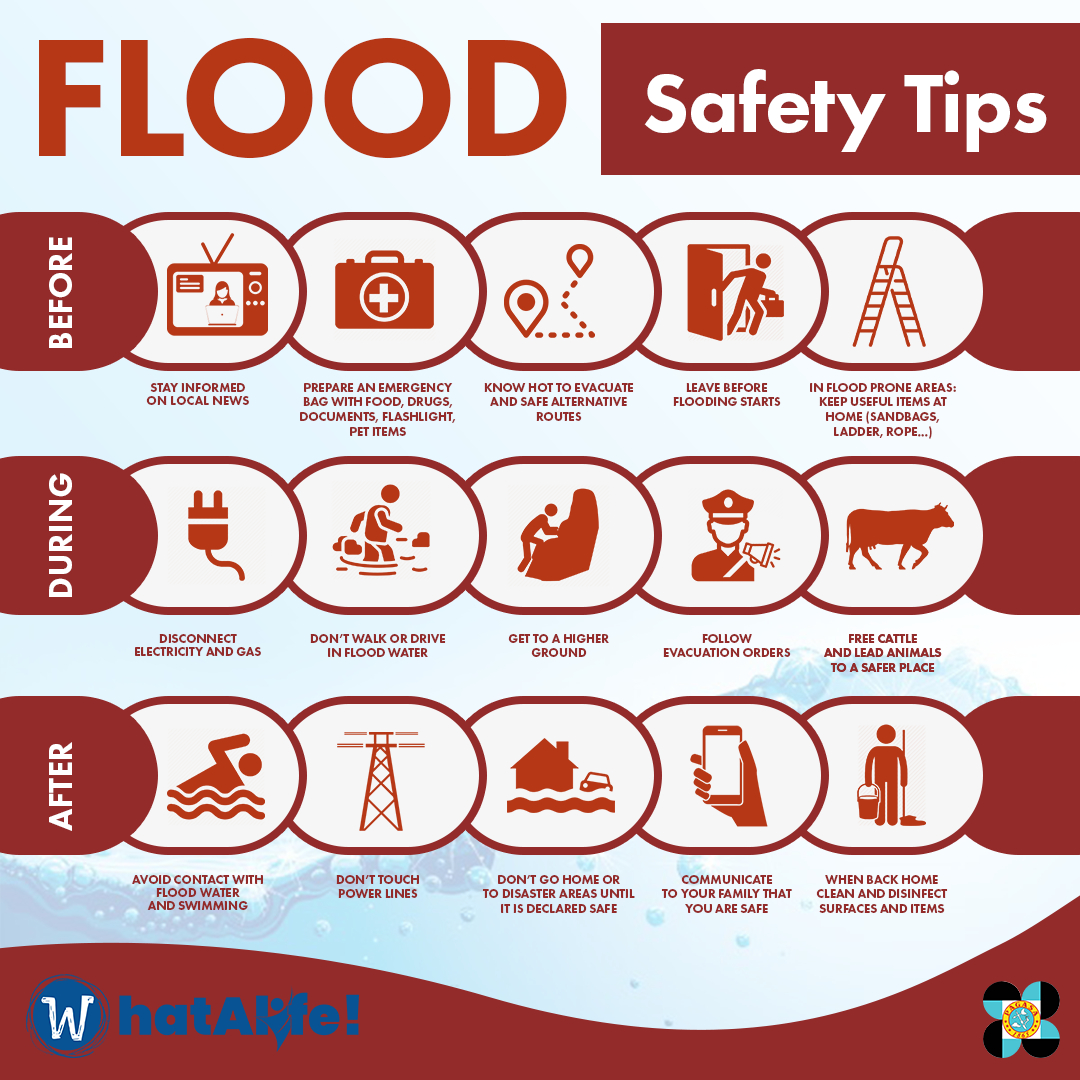 – WhatALife.ph
Source: (1)
---
You Might Also Want To Read: Be calamity ready—whether you are in/out your home