Now that the SIM Card Registration Law has been passed and the IRR released, the next step is to begin the registration. Starting December 27, 2022, Filipinos are required to register their SIM Cards to their respective telcos. This blog will detail registration procedures for a TNT SIM card through the official registration link (smart.com.ph/simreg).
---
Also Read: STEP BY STEP GUIDE: TNT SIM Card Registration for the SIM Card Registration
---
Where to register your TNT SIM card?
Since TNT is a Telecommunications Company under Smart Communications, subscribers may register their TNT SIM card via the Smart registration link https://smart.com.ph/simreg. There may be issues on the page or it may be unavailable due to high traffic. So, bookmark or note the registration link for quick online access, especially during low traffic hours (ex. early morning).
What information is required for the TNT SIM Card Registration?
The following is the information required by the law, which you may need to input during your TNT SIM card registration:
Full Name
Birthday
Sex
Present or Official Address
ID and ID Number
There will also be a liveness check or selfie photo required for validation.
For TNT customers registering their SIM Cards for their company, the following additional information is required:
Business Name
Business Address
Full name of authorized signatory
For minors, you may register your SIM card under the name of your parent or legal guardian.
Meanwhile, foreign nationals who are visiting tourists can register their SIM cards for up to 30 days before automatic deactivation. The following documents are required for foreigner SIM card registration:
Passport
Proof of address in the Philippines (hotel or accommodation, or affidavit/letter from the owner of the place the foreign national is staying)
Return ticket to country of origin with date and time of departure
Foreign nationals with different visas can register SIM cards without the 30-day restriction.
What type of Government ID card should I prepare for my SIM Card Registration?
See the full list of accepted IDs for your registration below:
Passport
Police Clearance
Voter's ID
Philippine Identification
Firearms License to Own and Possess ID
Senior Citizen's Card
Social Security System ID
Professional Regulation Commission ID
Unified Multi-purpose Identification Card
Government Service Insurance System E-Card
Integrated Bar of the Philippines ID
A person with Disabilities Card
Driver's License
Overseas Workers Welfare Administration ID
Other valid IDs with photo
Can I register multiple SIM cards?
YES. There is no limit to the number of SIM cards registered under one name. However, you must register EACH SIM card separately through their respective registration portal links.
For instance, if you have different SIM cards from other telcos, such as TNT, DITO, Globe, and others, you must register each SIM card under your name through the different registration portals provided by the telcos.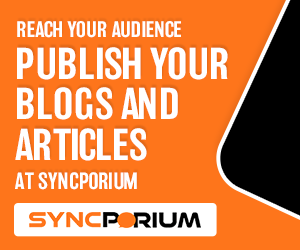 Meanwhile, if you have TWO or more TNT SIM Cards, you must register each through the registration portal, repeating the process until you have registered all SIM under your name.
---
You may also read: LIST: SIM Card Registration in Remote Areas (February 7 to 10, 2023)
---
When will the registration end?
Registration begins on December 27, 2022, and end on April 26, 2023, following the 180 days deadline defined by the law. However, the Department of Information and Communications Technology (DICT) may extend the registration up to 120 days. (Please standby for updates.)
What happens if I fail to register my TNT SIM Card?
If you fail to register your TNT SIM card within the registration period, your SIM will be deactivated. This means you will not be able to use it for calls, text, data, and other mobile services.
To find out more about the SIM Card Registration Act, check out the following guides:
– WhatALife!
Source: (smart.com.ph)
---
Also read: GUIDE: How to Register your Smart SIM for the SIM Card Registration Act?