The SIM Card Registration Act was passed to stop scam messages that bother many Filipinos, some even falling victim. Registration begins December 27, 2022, and here is how you can register your TM SIM Card using the official registration link.
---
Also read: STEP BY STEP GUIDE: TM SIM Card Registration for the SIM Card Registration Act
---
Where to register your TM SIM?
Since TM is a Telecommunications Company (TelCo) under Globe, TM subscribers can register their SIM Card via the link https://new.globe.com.ph/simreg. You may bookmark this registration link for easy access on December 27. Currently, it redirects to the Globe FAQs page.
TM subscribers may also register through the GlobeOne App in January 2023.
---
Also read: GUIDE: How to Register your Globe SIM for the SIM Card Registration Act?
---
What are the requirements for TM SIM Card Registration?
As defined in the law, the following are the requirements/data needed during your registration:
Full Name
Birth Date
Sex
Address
Type of Government ID + ID number
Government ID with Photo
A declaration that the information presented is true and correct
For TM customers registering their SIM Cards for their company, additional information is required:
SEC Certificate of Registration or DTI Registration
Board Resolution designating the authorized representative
In the case of other juridical entities, a Special Power of Attorney
TM subscribers who are still minors shall be registered under the name of their parent or legal guardian, which may require a valid ID.
---
Also read: GUIDE: How to Register your Smart SIM for the SIM Card Registration Act?
---
What type of Government ID card should I prepare for my SIM Card Registration?
See the full list of accepted IDs for your registration below:
Passport;
Philippine Identification System ID, or the Philippine Identification Card;
Social Security Service ID;
Government Service Insurance System e-Card;
Driver's License;
National Bureau of Investigation clearance;
Police clearance;
Firearms License to Own and Possess ID;
Professional Regulation Commission ID;
Integrated Bar of the Philippines ID;
Overseas Workers Welfare Administration ID;
Bureau of Internal Revenue ID;
Voter's ID;
Senior Citizen's card;
Unified Multi-purpose Identification Card;
A person with Disabilities card; or
Other government-issued ID with photo
During the registration process, there may also be a verification step, such as a live video or photo, to confirm your identity matches your ID.
Can I register multiple SIMs?
YES. This is especially important to know for those who have multiple SIMs that they use for different purposes.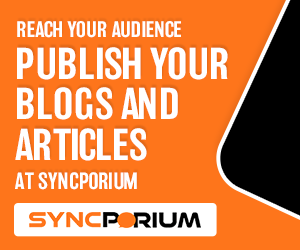 You only need to register each SIM under your name. For example, if you have three sims (Globe, TM, and Smart), you need to register each under your name on their respective registration portals/systems.
---
You may also read: DICT partners with LGU to ramp up SIM registration
---
To find out more about the SIM Card Registration Act, check out the following guides:
More information to follow. Please bookmark this page for future reference. – WhatALife!
Source: (globe.com.ph)
---
Also read: How to Register SIM Card in the Philippines?