Get to know Mayor Lito Atienza before elections 2022; his background, educational and political achievements, and other details.
The May 9 elections are just a few weeks away. So, it is high time that we get to know our candidates to choose the right people to take the highest positions in our country. The Know Your Elections 2022 Candidate is a series of blogs containing fact-based information from the candidates' official websites and other credible sources.
Below is the list of Presidential Candidates for Elections 2022 included in this series:
Below is the list of Vice Presidential Candidates for Elections 2022 included in this series:
Vice-Presidential Candidate: Jose Livioko Atienza Jr. a.k.a. Lito Atienza
Lito Atienza is the vice-presidential aspirant of the Pacquiao-Atienza tandem, with Manny Pacquiao as his running partner during the elections in 2022. Below are his personal, educational, and political details.
Lito Atienza: Personal Information
Born on August 10, 1941, in San Andres Bukid, Manila, Philippines, Lito Atienza is the son of Jose J. Atienza Sr. and Encarnita Escalante Livioko. He then married Maria Evelina Ilagan in May 1966, and they have six children together: Kim Atienza, Arnold Atienza, Maile Roces, Analei Atienza, Chi-chi Atienza, and Lani Atienza-Beltran.
Lito Atienza: Educational Information
Mayor Lito Atienza completed his college degree at University of Santo Tomas with a Bachelor of Science in Architecture. He then pursued Bachelor in Public Administration, Masters in Urban Planning and Doctor of Public Management, Honoris Causa at Pamantasan ng Lungsod ng Maynila.
Lito Atienza: Non-political Work History
Having the interest and degree in architecture, Lito Atienza used it to rehabilitate and renew the City of Manila, which had fallen into disrepair due to years of unmanaged population growth and a lack of urban planning and community development.
Aside from politics, Lito Atienza is also a television host. Since 1998, he has been hosting "Maynila," a Philippine television drama on which GMA Network broadcasts the show. His children, Ali and Lei, have also hosted the show.
Lito Atienza: Political Information
Mayor Lito Atienza's political career began in 1968, when he founded the Democratic Youth Movement. He was among the survivors of the Plaza Miranda bombing in 1971.
He was then elected as a Member of Parliament in the then-At-Large Congressional District of Manila (then encompassing the districts of Paco, Pandacan, San Andres Bukid, Sta. Ana, and Santa Mesa) under the Batasang Pambansa in 1984. He served there until Marcos was peacefully ousted from power during the People Power Revolution of 1986.
In 1988, Atienza was appointed General Manager of the National Housing Authority (Philippines) during the administration of President Corazon Aquino, and he promoted low-cost housing for teachers and police officers. Below are the rest of his public service records.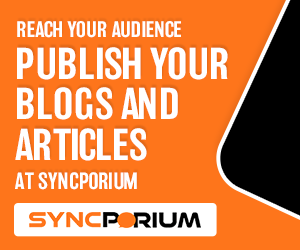 Nov. 2020 to present – Deputy Speaker of the House of Representatives
2013 to present – Representative of Buhay Party-List Group, House of Representatives
2007 to 2009 – Secretary, Department of Environment and Natural Resources
1998 – 2007 – Mayor, Manila City
1992 – 1998 – Vice Mayor, Manila City
Lito Atienza: Accomplishments
Mayor Lito Atienza is one of Manila's most accomplished city mayors. He is also known as a true statesman and devoted public servant. During his tenure as mayor, Atienza significantly transformed and improved the living conditions of the city's poorest residents.
Atienza advocated for the efficient extension of basic services, as evidenced by the programs and priority projects he initiated during his term as mayor. He was able to meet nearly all of his constituents' social needs such as housing, healthcare, peace and order, education, sports, arts and culture, nature and environment, and senior citizen welfare.
As a Buhay party-list representative, Rep Lito Atienza has authored at least 21 laws and filed 254 bills. Among the laws he primarily wrote is R.A. No. 11207, which increased the discount rate offered to candidates seeking to run political advertisements on television, radio, and in print. He also drafted the legislation that created the Philippine Space Agency. Below is the list of some of his other bills which were passed into law.
The Magna Carta of the Poor (R.A. 11291)
The Philippine Space Act (R.A. 11363)
The National Integrated Cancer Control Act (R.A. 11215)
The National Commision of Senior Citizens Act (R.A. 11350)
Social Development Achievements
Rep Lito Atienza has a reputation for focusing on community and social development. In addition, has worked to improve the lives of children and the elderly. Among the notable accomplishments of Rep Lito Atienza are the following:
Mahal Ko si Lolo, Mahal Ko si Lola Foundation in 1976 which served as model for today's Office of Senior Citizens Affairs (OSCA)
Kababaihan ng Maynila, a women's livelihood organization
Home for the Angels, a child care center for abandoned and abused infants
Buhayin ang Maynila Program, which renovated most of Manila's decaying public facilities such as lighting and improving the Manila Bay sidewalk, Plaza Miranda, the Andres Bonifacio monument, Rajah Sulayman park, Binondo, Linear Park in Pandacan, Carriedo, and the R. Hidalgo Street.
Simplification of the bureaucracy in dealing with the city government of Manila
Awards and Citations
7th time Hall of Fame Awardee in Sandugo Awards for Local Government Executives by Department of Health, Philippine Red Cross and Philippine Blood Coordinating Council
Trending Topics
Atienza considers withdrawing from the VP race and urges Lacson to do the same
Vice presidential candidate and House Deputy Speaker Lito Atienza confirmed March 31 that he is "very seriously" considering withdrawing from the election race. He also urged other candidates to do the same and join forces in an effort to turn the tide against the frontrunning tandem of Palace bet Ferdinand "Bongbong" Marcos Jr. and his running mate Sara Duterte-Carpio.
Atienza specifically encouraged presidential aspirant Ping Lacson, who is currently ranked fifth in recent presidential polls, to " back out " and allow his partner, vice presidential bet Tito Sotto, to team up with Manny Pacquiao instead.
Atienza has admitted that, while he is still recovering from knee surgery, he is unsure whether he will be able to join Pacquiao's campaign in the coming days. He stated that he had no intention of running for a national office in the first place.
Atienza stated that he is "just asking [for] confirmation if Ping will truly withdraw." If that happens, he says, "I will also formally withdraw, commit, and offer it to the Filipino nation."
He said that he is going to do it to prevent the Marcos-Duterte tandem from winning the two highest posts in the country. He claimed that the administration duo does not truly offer "change" and instead "talks about unity." He also mentioned Marcos's avoidance of taxes and his family's alleged ill-gotten wealth. – WhatALife! / Hannah
Source: (votepilipinas.com), (mb.com.ph), (philstar.com)
---
Also read: Know Your Elections 2022 Presidential Candidate: Emmanuel Dapridran Pacquiao a.k.a. Manny Pacquiao