One of the main products of Pag-IBIG is the Regular Savings, where members' monthly contributions go. This savings program aims to help Filipinos save for their dream home, as well as for other emergency financial needs. The same with loan proceeds, the more the member contributes, the higher dividends they earn. While the Pag-IBIG Fund allocates at least 70 percent of its investible funds in housing finance, as required by its Charter, it also invests in government securities and corporate bonds.
Below are the fund agency's dividend rates over the past nine years to paint a clear picture.
2020 – 5.62% (a decrease due to the economic impact of COVID-19)
2019 – 6.73%
2018 – 6.91%
2017 – 7.61%
2016 – 6.93%
2015 – 4.84%
2014 – 4.19%
2013 – 4.08%
2012 – 4.17%
2011 – 4.13%
Pag-IBIG Fund Regular Savings Membership
Private employers usually register their employees to Pag-IBIG along with SSS and Philhealth. However, if you're self-employed and want to save up for your dream house, you can submit your Pag-IBIG application conveniently online. How? Well, check out the step-by-step we've prepared below.
Step 1. Go to the Pag-IBIG Fund website
Type in https://www.pagibigfund.gov.ph/index.html in your browser and select Membership Registration under the E-Services menu tab.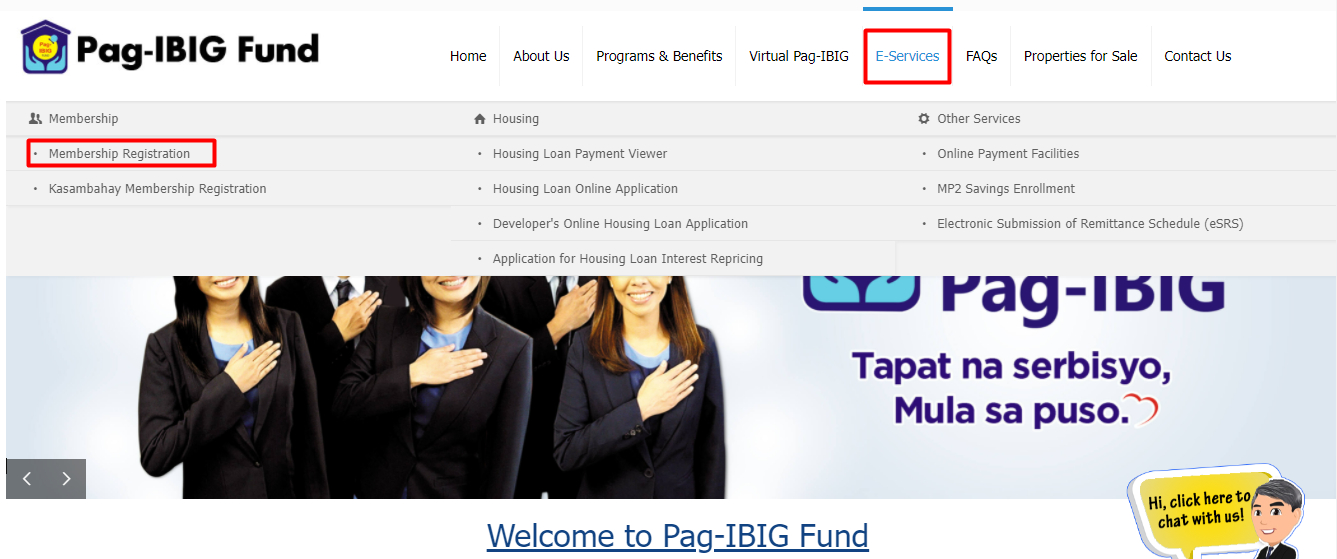 Step 2. Fill out your name and birthdate
Once redirected to the Online Membership Registration page, input your Name (Last, First, Middle) and Birthdate. Next, enter the CAPTCHA code, then hit 'Submit' to proceed.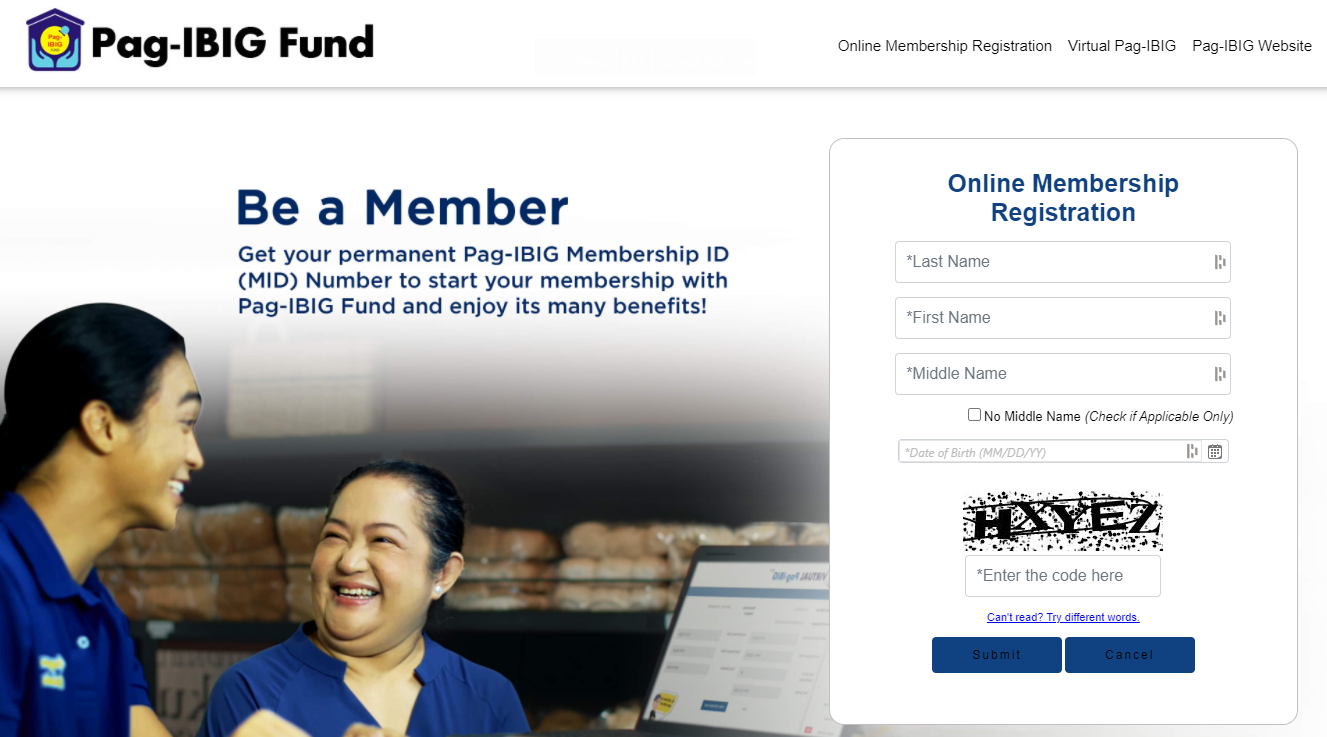 Step 3. Fill out the application form
Input the information asked in the Pag-IBIG virtual application form, including Member Info, Other Info, Contacts, Heirs, Member Category, and Employment History.
Step 5. Submit your application
Once done, click 'Finish' to submit your application. If your sign-up has been successful, you'll be redirected to the 'Successful Registration' page. You'll also receive a TEXT message confirming your registration.
You can now start paying your monthly contribution.
Payment contributions for formally-employed employees are made by their employer. Meanwhile, self-employed and overseas Filipino workers (OFWs) may pay at any Pag-IBIG Fund branch or through any of the fund agency's authorized collecting partners. READ: How to pay Pag-IBIG contribution online 2021: A Complete Guide
How much should I contribute monthly?
Based on the corresponding provision of Republic Act No. 9679, members must contribute monthly of Php 100.
On the other hand, employed members immediately double their monthly savings with the counterpart share of their employers.
When can a member withdraw their Pag-IBIG Regular Savings?
According to the fund agency, a member may withdraw their savings should any of the following occur:
Membership maturity after 20 years, equivalent to 240 monthly contributions
Retirement at age 60 (optional) or 65 (mandatory)
Separation from service due to health reasons
Permanent departure from the country
Permanent and total disability or insanity
Upon death, in which case, his legal heirs will receive his TAV plus an additional death benefit
Critical illness of the member or any of his immediate family members, as certified by a licensed physician
Otherwise, members may use their savings by availing of any of Pag-IBIG Fund's benefits. Click here to learn more!
For further assistance or concerns, contact the Pag-IBIG Fund Hotline at 8-724-4244 (8-Pag-IBIG) or email them at contactus@pagibigfund.gov.ph. – WhatALife.ph