In this guide, you will learn all about the Pag-IBIG Contribution: What is it for? Why is it important to maintain contributions? And all other things you need to know.
Home Development Mutual Fund (HDMF), widely known as the Pag-IBIG Fund, is the Philippines' savings program that aims to help Filipino workers save and-or finance housing needs.
Pag-IBIG Fund was first established in 1978 to address two primary needs, and by 1980 the agency was made its membership mandatory for all Social Security (including SSS, GSIS) members.
Housing Loan is the top benefit the Pag-IBIG Fund offers to its members through working hand-in-hand with local Real Estate developers to work on affordable loans.
Pag-IBIG membership eligibility
As mentioned earlier, the Pag-IBIG membership is mandatory for all employees regardless of status (including self-employed) and type of trade, business, or occupation with an income of at least Php 1,000. In addition, the fund agency also offers its services to overseas Filipino Workers (OFWs) and voluntary membership, including all Filipino immigrants, Filipino naturalized in other countries, and permanent Filipino residents abroad.
Pag-IBIG list of benefits
Aside from the housing loan benefit, Pag-IBIG members can also avail other financial assistance such as multi-purpose, calamity, and provident savings such as regular savings and MP2 savings, to name a few. Read on to learn more about these benefits.
Pag-IBIG contribution payment deadlines
Pag-IBIG members can pay their contributions either monthly on or before the 10th day of the following month, or quarterly due on or before the 10th day of the next quarter.
Meanwhile, employers follow a different schedule for monthly Pag-IBIG contribution remittance based on the first letter of their business name:
A – D: 10th to 14th day of the following month
E – L: 15th to 19th day of the month
M – Q: 20th to 24th day of the following month
R – Z / Number: 25th to the end of the following month
Pag-IBIG MP2 contributors can also pay a one-time lump sum deposit or pay either monthly, twice a month, or quarterly.
Pag-IBIG mode of payment
While employees may contribute through salary deduction, all members can pay directly to the Pag-IBIG fund or any of its accredited collecting partners. Listed below are FIVE (5) different modes to pay your contribution.
1. Visit Pag-IBIG branch near you
Tons of Pag-IBIG branches have spread across the country—however, not all of these process payments. Make sure to visit a service center instead. Not sure where to go? You may check available branches near you via Pag-IBIG branch directory. For OFWs, you may pay your contributions via the Pag-IBIG representative based in the Philippine Embassy or Consulate General in their host country or any of the following overseas remittance services:
Asia United Bank's foreign tie-ups, I-Express Remit Mo sa Pag-IBIG facility, or I-Text Mo Sa Pag-IBIG facility
CashPinas's remittance partners
PayPilipinas
Ventaja agents
Click here to check overseas posts.
2. Accredited Payment Centers
Process your over-the-counter payments at any of these authorized collection partners near you:
Bayad Center
M Lhuillier
SM Business Centers and Bills Payment counters at Savemore and SM Hypermarket
Note: Payments made after the due date are accepted at these payment centers
3. Goodbye long lines, Hello Virtual Pag-IBIG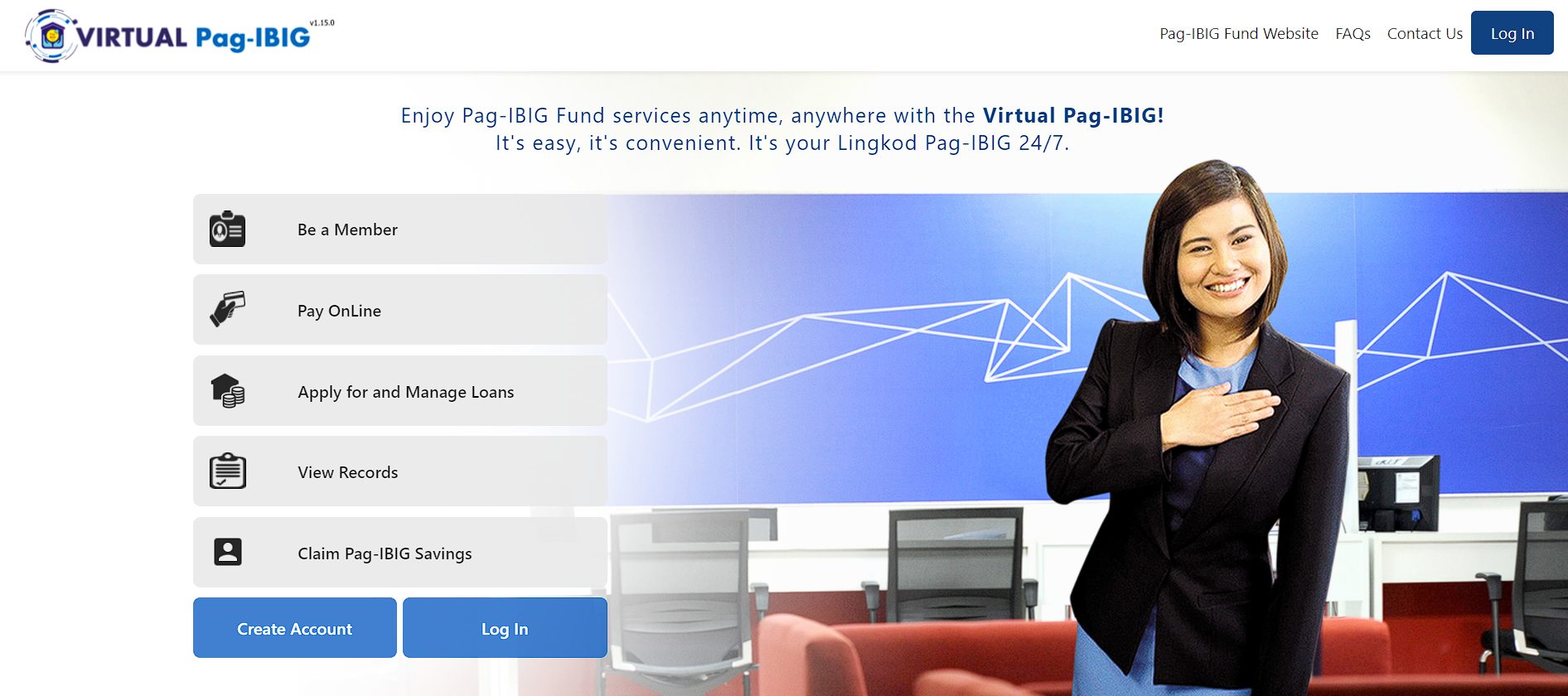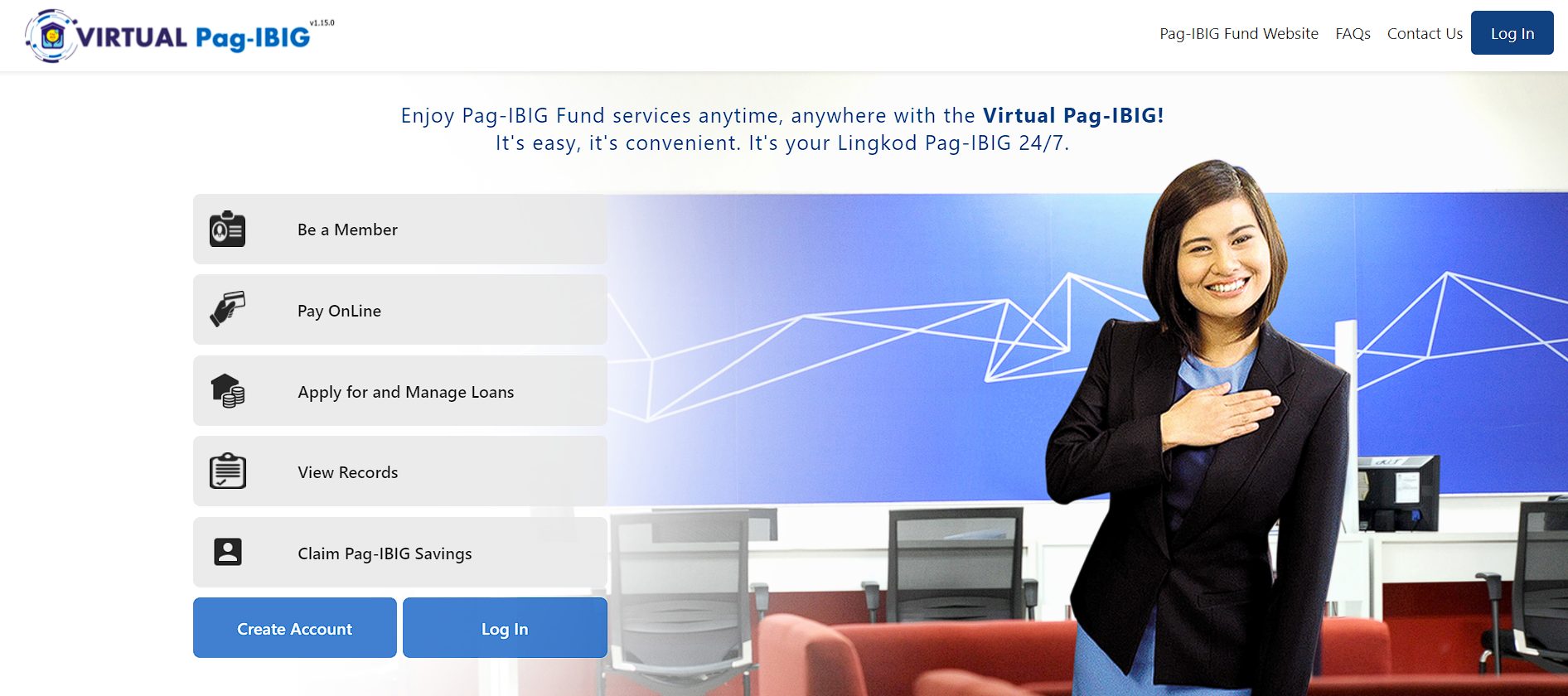 Amid the COVID-19 pandemic, the fund agency launched Virtual Pag-IBIG, an online portal where members can complete different transactions without personally going to the nearest Pag-IBIG office branch. Don't have an account yet? Check here to learn how to set up your account.
Once your account has been set up, you can now proceed to the payment process as discussed below.
Step 1. Log in to your Virtual Pag-IBIG account here
Step 2. Under Payments, click 'Pay Online'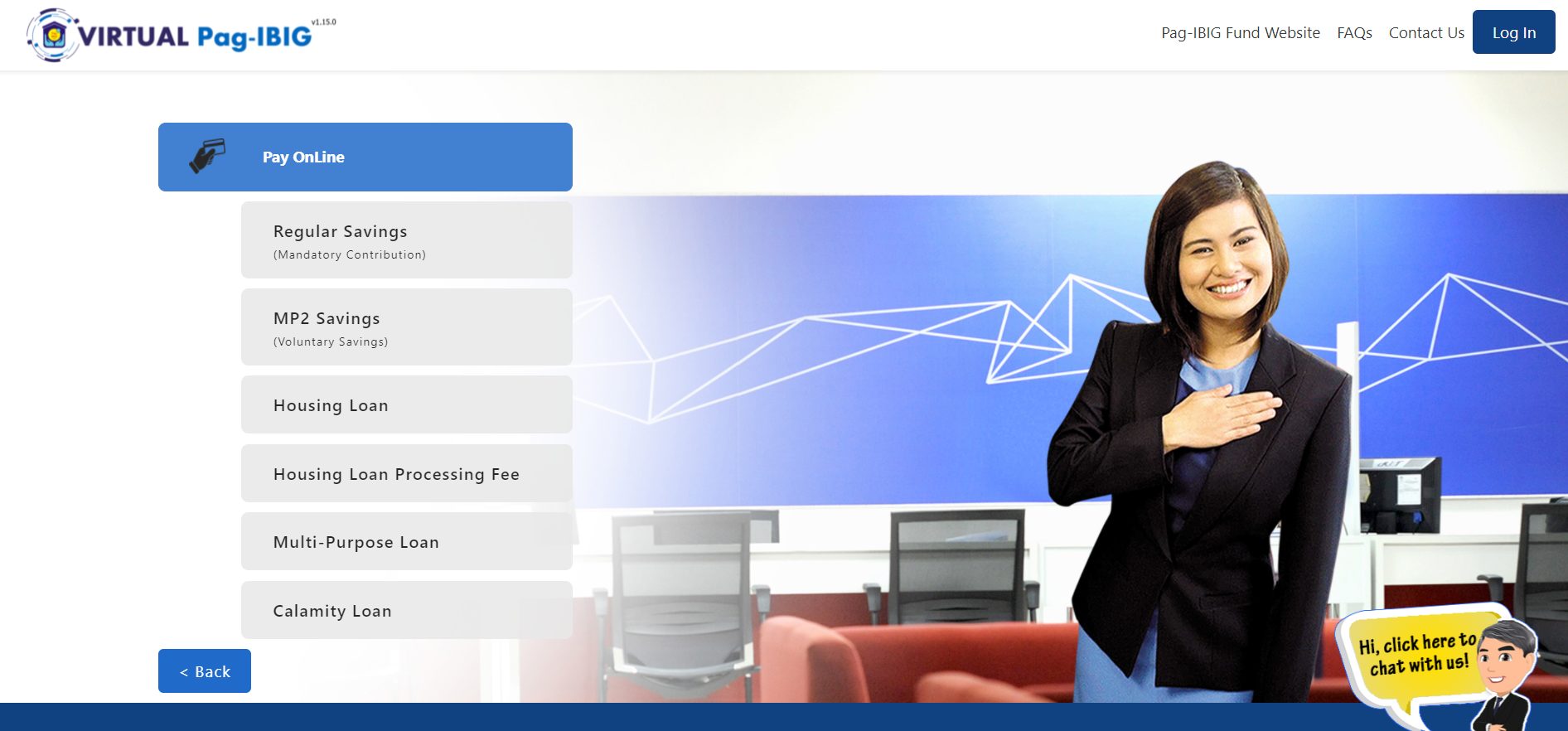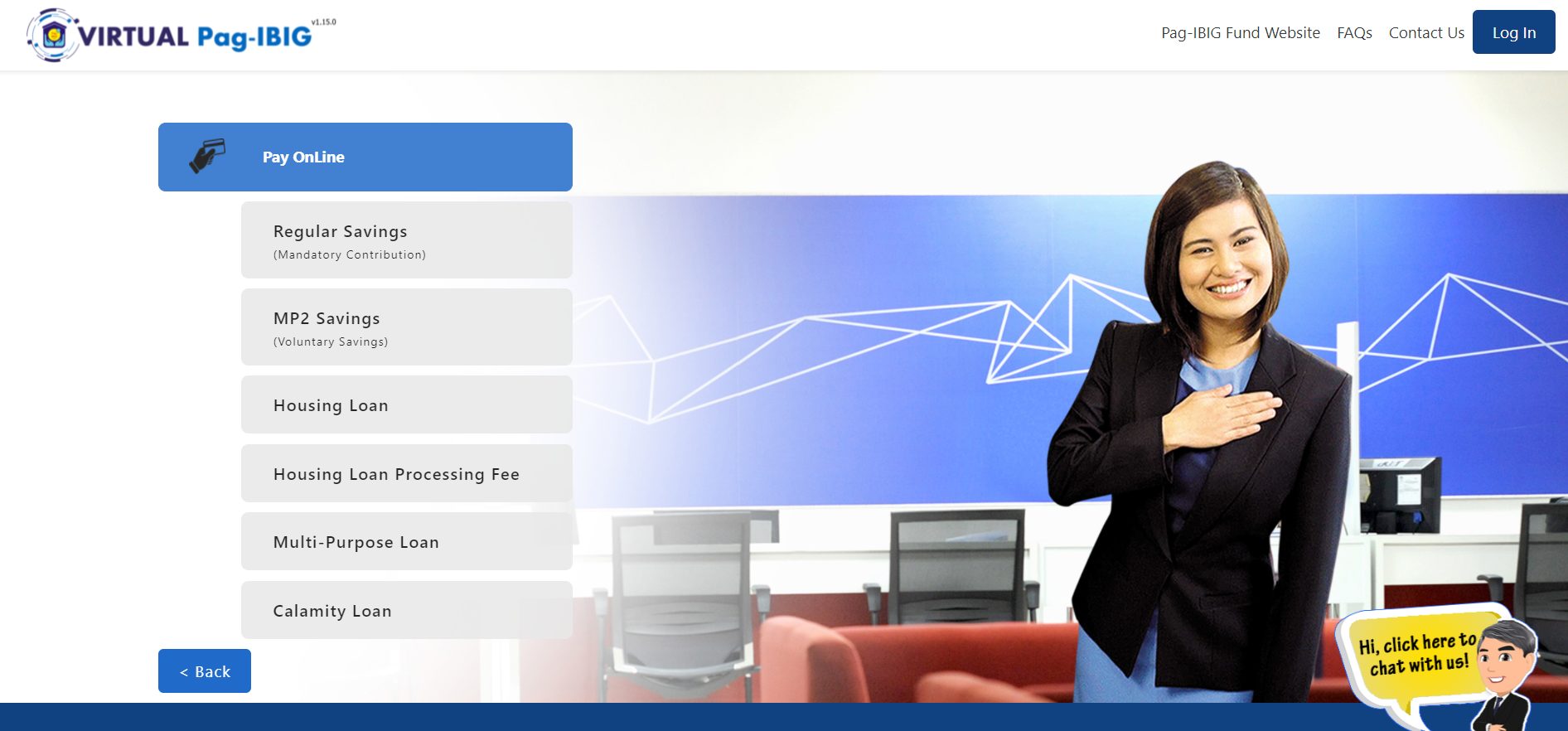 Step 3. Select 'Regular Savings' (or the type of loan/savings you want to pay)
Step 4. Fill out the payment form such as your Program Type, Pag-IBIG MID No., Membership Savings, etc. Review information before clicking 'Proceed'
Step 5. Select your preferred E-Wallet or Credit/Debit Card (VISA, Mastercard, JCB), enter your payment details, then click 'Pay Now'
4. Pag-IBIG accepts Credit Card / E-Wallet (GCash, PayMaya) payment
No cash available, but have a credit card on hand? Fret not because Pag-IBIG accepts credit cards as a mode of payment. Simply go to the Pag-IBIG Online Payment Facility and input the required payment details.
E-wallet that caters to Pag-IBIG contribution payments includes GCash, PayMaya, Coins.ph, Moneygment app, and 7Eleven Stores (via ECPay).
Note: Pag-IBIG online payment system only accepts current and advance remittance. Retroactive payments for the past months are rejected. Meanwhile, GCash and other E-wallet will only accept payments made before the due date.
5. Online Payment Facility (For Employers)
Employers can remit their employees' contributions via the following:
over-the-counter payment at any Pag-IBIG office branch
eGov Bancnet Online (for clients of BDO, Metrobank, and other Bancnet-member banks)
BPI ExpressLink
LANDBANK weAccess
Security Bank DigiBanker
For further assistance or concerns, contact the Pag-IBIG Fund Hotline at 8-724-4244 (8-Pag-IBIG) or email them at contactus@pagibigfund.gov.ph. You may also send your mailing letter address to Members Relations Department (MRD): 2nd Flr, JELP Business Solution Center, 409 Shaw Boulevard, Brgy. Addition Hills, Mandaluyong City, Philippines. – WhatALife.ph