A zip code is recommended to be used for a much faster letter or parcel delivery in the Philippines
ZIP code (Zone Improvement Plan code) is a 4-digit number used to simplify mail distribution, highly recommended by the Philippine Postal Corporation (Philippine Postal Corporation) and other mail services in delivering postal mail.
Areas within Metro Manila usually have more than one code. Meanwhile, a single code is assigned for each municipality and city in provincial regions, with rare exceptions such as Dasmariñas in Cavite, Los Baños in Laguna, and Angeles City.
On how to properly use Zip Code: First, look for the Zip Code of the source and destination of the letter. Then, write the appropriate Zip Code on the last line of the address before the name of the town or city.
Example.

9000 Cagayan de Oro City
See below the complete list of zip codes in the Philippines, as provided by the Philippine Postal Corporation (PHLPOST).
---
Metro Manila
MANILA
| | |
| --- | --- |
| Manila CPO – Ermita | 1000 |
| Quiapo | 1001 |
| Intramuros | 1002 |
| Sta Cruz South | 1003 |
| Malate | 1004 |
| San Miguel | 1005 |
| Binondo | 1006 |
| Paco | 1007 |
| Sampaloc East | 1008 |
| Sta. Ana | 1009 |
| San Nicolas | 1010 |
| Pandacan | 1011 |
| Tondo South | 1012 |
| Tondo North | 1013 |
| Sta Cruz North | 1014 |
| Sampaloc West | 1015 |
| Sta Mesa | 1016 |
| San Andres Bukid | 1017 |
| Port Area (South) | 1018 |
NORTH CALOOCAN CITY
| | |
| --- | --- |
| Kaybiga/Deparo | 1420 |
| Bagumbong / Pag-asa | 1421 |
| Novaliches North (Camarin North) | 1422 |
| Lilles Ville Subdivision | 1423 |
| Capitol Parkland Subdivision | 1424 |
| Amparo Subdivision | 1425 |
| Bankers Village | 1426 |
| Tala Leprosarium | 1427 |
| Victory Heights | 1427 |
| Bagong Silang | 1428 |
SOUTH CALOOCAN CITY
| | |
| --- | --- |
| Caloocan City CPO | 1400 |
| Baesa | 1401 |
| Sta Quiteria | 1402 |
| Grace Park East | 1403 |
| San Jose | 1404 |
| 1st Ave to 7th Ave (West) | 1405 |
| Grace Park West | 1406 |
| University Hills | 1407 |
| Sangandaan | 1408 |
| Kaunlaran Village | 1409 |
| Maypajo | 1410 |
| Fish Market | 1411 |
| Isla de Cocomo | 1412 |
| Kapitbahayan East | 1413 |
LAS PIÑAS CITY
| | |
| --- | --- |
| Las Piñas CPO | 1740 |
| Remarville Subdivision | 1741 |
| Pulang Lupa | 1742 |
| Zapote | 1742 |
| Cut-cut | 1743 |
| Manuyo | 1744 |
| Gatchalian Subdivision | 1745 |
| Verdant Acres Subdivision | 1746 |
| Talon, Moonwalk | 1747 |
| Mania Doctors Village | 1748 |
| Angela Village | 1749 |
| Almanza | 1750 |
| T. S. Cruz Subdivision | 1751 |
| Soldiers Hills Subdivision | 1752 |
MAKATI CITY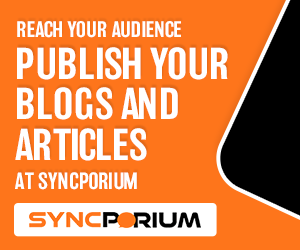 | | |
| --- | --- |
| Makati CPO (Inc, Buendia) | 1200 |
| Fort Bonifacio Naval Stn | 1202 |
| San Antonio Village (Inc. Malu) | 1203 |
| La Paz – Singkamas – Tejeros | 1204 |
| Sta Cruz | 1205 |
| Kasilawan | 1206 |
| Olympia and Carmona | 1207 |
| Valenzuela (Inc. Santiago, San Miguel & Rizal Vill.) | 1208 |
| Bel-air | 1209 |
| Poblacion | 1210 |
| Guadaqlupe Viejo | 1211 |
| Guadalupe Nuevo | 1212 |
| Pinagkaisahan-pitogo | 1213 |
| Cembo | 1214 |
| Rembo (West) | 1215 |
| Rembo (East) & Malapad Na Bato | 1216 |
| Comembo | 1217 |
| Pembo | 1218 |
| Forbes Park North | 1219 |
| Forbes Park South | 1220 |
| Dasmarinas Village North | 1221 |
| Dasmarinas Village South | 1222 |
| San Lorenzo Village | 1223 |
| Commercial Center | 1224 |
| Urdaneta Village | 1225 |
| Ayala-Paseo De Roxas | 1226 |
| Salcedo Village | 1227 |
| Greenbelt | 1228 |
| Legaspi Village | 1229 |
| Pio Del Pilar | 1230 |
| Pasong Tamo 2000 Up, Ecology V | 1231 |
| Magallanes Village | 1232 |
| Bangkal | 1233 |
| San Isidro | 1234 |
| Palanan | 1235 |
MALABON CITY
| | |
| --- | --- |
| Kaunlaran Village | 1409 |
| Malabon | 1470 |
| Flores | 1471 |
| Longos | 1472 |
| Tonsuya | 1473 |
| Acacia | 1474 |
| Potrero | 1475 |
| Araneta Subdivision | 1476 |
| Maysilo | 1477 |
| Santolan | 1478 |
| Muzon | 1479 |
| Dampalit | 1480 |
MANDALUYONG CITY
| | |
| --- | --- |
| Mandaluyong CPO | 1550 |
| Vergara | 1551 |
| Shaw Boulevard | 1552 |
| Phil. Natl. Mental Hospital | 1553 |
| East Edsa | 1554 |
| Wack Wack Golf | 1555 |
| Greenhills South | 1556 |
MARIKINA CITY
| | |
| --- | --- |
| Marikina CPO – Sta. Elena – Sto. Niño | 1800 |
| San Roque – Calumpang | 1801 |
| Industrial Valley | 1802 |
| Barangka | 1803 |
| Tañong | 1803 |
| J. De La Peña | 1804 |
| Malanday | 1805 |
| North/West Of Marikina River | 1806 |
| Concepcion 1 | 1807 |
| Nangka | 1808 |
| Parang | 1809 |
| Marikina Heights | 1810 |
| Concepcion 2 | 1811 |
MUNTINLUPA CITY
| | |
| --- | --- |
| Muntinlupa CPO | 1770 |
| Bule/Cupang | 1771 |
| Bayanan/Putatan | 1772 |
| Tunasan | 1773 |
| Susana Heights | 1774 |
| Pearl Heights | 1775 |
| Poblacion | 1776 |
| Pleasant Village | 1777 |
| Ayala Alabang Subdivision | 1780 |
| Filinvest Corp. City | 1781 |
| Ayala Alabang P.O. Boxes | 1799 |
NAVOTAS CITY
| | |
| --- | --- |
| Fish Market | 1411 |
| Isla De Cocomo | 1412 |
| Kapitbahayan East | 1413 |
| Kaunlaran Village | 1409 |
| Navotas | 1485 |
| Tangos | 1489 |
| Tanza | 1490 |
PARAÑAQUE CITY
| | |
| --- | --- |
| Parañaque CPO | 1700 |
| Tambo | 1701 |
| Baclaran | 1702 |
| Marina Subd. (Reclamation) | 1703 |
| Sto. Nino | 1704 |
| Ninoy Aquino Int'l. Airport | 1705 |
| Pulo | 1706 |
| San Antonio Valley 11 & 12 | 1707 |
| Multinational Village | 1708 |
| Merville Park | 1709 |
| Moonwalk | 1709 |
| South Admiral Village | 1709 |
| Executive Heights Subd | 1710 |
| Better Living Subdivision | 1711 |
| Miramar Subdivision | 1712 |
| United Subd. | 1713 |
| Aeropark Subdivision | 1714 |
| Ireneville II | 1714 |
| San Antonio Valley I | 1715 |
| Maywood Village II | 1716 |
| Manila Memorial Par | 1717 |
| Bf Homes 2 | 1718 |
| Ireneville Subdivision I & II | 1719 |
| Maywood I | 1719 |
| Bf Homes 1 | 1720 |
PASAY CITY
| | |
| --- | --- |
| Pasay City CPO Malibay | 1300 |
| Domestic Airport Po | 1301 |
| San Rafael | 1302 |
| San Roque | 1303 |
| Santa Clara | 1304 |
| San Jose | 1305 |
| San Isidro | 1306 |
| PICC (Reclamation Area) | 1307 |
| Manila Bay (Reclamation) | 1308 |
| Villamor Airbase | 1309 |
PASIG CITY
| | |
| --- | --- |
| Pasig CPO | 1600 |
| San Joaquin | 1601 |
| Pinagbuhatan | 1602 |
| Kapitolyo | 1603 |
| Ugong | 1604 |
| Ortigas PO | 1605 |
| Caniogan | 1606 |
| Maybunga | 1607 |
| Sta. Lucia | 1608 |
| Rosario | 1609 |
| Santolan | 1610 |
| Manggahan | 1611 |
| Green Park | 1612 |
PATEROS
QUEZON CITY
| | |
| --- | --- |
| Alicia | 1105 |
| Central | 1100 |
| Piñahan | 1100 |
| Project 6 | 1100 |
| Quezon City CPO | 1100 |
| Botocan | 1101 |
| Diliman | 1101 |
| Kruz Na Ligas | 1101 |
| Malaya | 1101 |
| Old Capitol Site | 1101 |
| San Vicente | 1101 |
| Sikatuna Village | 1101 |
| Teachers Village | 1101 |
| Univ. of the Phils. PO | 1101 |
| UP Village | 1101 |
| Amihan | 1102 |
| Claro | 1102 |
| Duyan-duyan | 1102 |
| E. Rodriguez | 1102 |
| Kamias | 1102 |
| Quirino Dist. (Proj. 2 & 3) | 1102 |
| Silangan | 1102 |
| Kamuning | 1103 |
| Langing Handa | 1103 |
| Obrero | 1103 |
| Paligsahan | 1103 |
| Roxas District | 1103 |
| Sacred Heart | 1103 |
| South Triangle | 1103 |
| Damayan | 1104 |
| Mariblo | 1104 |
| Nayon Kaunlaran | 1104 |
| Paraiso | 1104 |
| Phil-am | 1104 |
| Santa Cruz | 1104 |
| Talayan | 1104 |
| Bagong Pag-asa | 1105 |
| Bungad | 1105 |
| Del Monte | 1105 |
| Katipunan | 1105 |
| Paltok | 1105 |
| Project 7 | 1105 |
| R. Magsaysay | 1105 |
| San Antonio | 1105 |
| Sto. Cristo | 1105 |
| Veterans Village | 1105 |
| Apolonio Samson | 1106 |
| Baesa | 1106 |
| Bahay Toro | 1106 |
| Balumbato | 1106 |
| Project 8 | 1106 |
| Salumbato | 1106 |
| Unang Sigaw | 1106 |
| New Era | 1107 |
| Pasong Tamo | 1107 |
| Loyola Heights | 1107 |
| Pansol | 1108 |
| Bagong Buhay | 1109 |
| Bayanihan | 1109 |
| Blue Ridge | 1109 |
| Cubao | 1109 |
| Dioquino Zobel | 1109 |
| Escopa | 1109 |
| Mangga | 1109 |
| Marilag | 1109 |
| Masagana | 1109 |
| Milagrosa | 1109 |
| Project 4 | 1109 |
| San Roque | 1109 |
| Socorro | 1109 |
| Tagumpay | 1109 |
| Villa Maria Clara | 1109 |
| Bagong Bayan | 1110 |
| Camp Aguinaldo | 1110 |
| Libis | 1110 |
| St. Ignatius | 1110 |
| Talampas | 1110 |
| Ugong Norte | 1110 |
| Bagong Lipunan | 1111 |
| Crame | 1111 |
| Immaculate Concepcion | 1111 |
| Kaunlaran | 1111 |
| Pinagkaisahan | 1111 |
| St. Martin De Porres | 1111 |
| Damayan Lagi | 1112 |
| Horseshoe | 1112 |
| Kalusugan | 1112 |
| Kristong Har | 1112 |
| Mariana | 1112 |
| Valencia | 1112 |
| Doña Imelda | 1113 |
| Don Manuel | 1113 |
| Doña Aurora | 1113 |
| Doña Josefa | 1113 |
| Santolan | 1113 |
| San Isidro | 1113 |
| Santo Niño | 1113 |
| Tatalon | 1113 |
| Gintong Silahis | 1114 |
| La Loma | 1114 |
| Lourdes | 1114 |
| Maharlika | 1114 |
| Matalahib | 1114 |
| Paang Bundok | 1114 |
| Salvacion | 1114 |
| San Isidro Labrador | 1114 |
| Santa Teresita | 1114 |
| Sienna | 1114 |
| St. Peter | 1114 |
| Balingasa | 1115 |
| Damar | 1115 |
| Manresa | 1115 |
| Masambong | 1115 |
| Pag-ibig Sa Nayon | 1115 |
| San Jose | 1115 |
| Bagbag | 1116 |
| San Bartolome | 1116 |
| Sangandaan | 1116 |
| Sauyo | 1116 |
| Talipapa | 1116 |
| Tandang Sora | 1116 |
| Capri | 1117 |
| Gulod | 1117 |
| San Agustin | 1117 |
| Santa Lucia | 1117 |
| Santa Monica | 1117 |
| Fairview | 1118 |
| Pasong Putik | 1118 |
| Bagong Silangan | 1119 |
| Matandang Balara | 1119 |
| Payatas | 1119 |
| BF Homes | 1120 |
| Commonwealth | 1121 |
| Fairview North | 1121 |
| Novaliches Proper | 1121 |
| Fairview South | 1122 |
| Damong Maliit | 1123 |
| Kaligayahan | 1124 |
| Doña Faustina Subd | 1125 |
| Nagkaisang Nayon | 1125 |
| Batasan Hills | 1126 |
| Capitol Hills/Park | 1126 |
| Holy Spirit | 1127 |
| Culiat | 1128 |
| Vasra | 1128 |
San Juan City
| | |
| --- | --- |
| San Juan CPO | 1500 |
| Greenhills PO | 1502 |
| Greenhills North | 1503 |
| Eisenhower – Crame | 1504 |
TAGUIG CITY
| | |
| --- | --- |
| Bicutan Western | 1630 |
| Bicutan Western | 1631 |
| Bicutan Lower | 1632 |
| Bicutan Upper | 1633 |
| Nichols – Mckinley | 1634 |
| Bonifacio Global City | 1635 |
| Bay Breeze Exec. Village | 1636 |
| Tuktukan | 1637 |
| Ligid | 1638 |
| Ususan | 1639 |
VALENZUELA CITY
| | |
| --- | --- |
| Valenzuela CPO – Malinta | 1440 |
| Karuhatan | 1441 |
| Fortune Vil. – Paso De Blas – Gen. T. De Leon | 1442 |
| Dalandan – West Canumay | 1443 |
| Arkong Bato-Rincon-PasoloMalanday-Mabolo-Polo | 1444 |
| Balangkas-Caloong | 1445 |
| Lingunan | 1446 |
| East Canumay – Lawang Bato Pun | 1447 |
| Mapulang Lupa | 1448 |
| Valenzuela P.O. Boxes | 1469 |
---
Cordillera Administrative Region
ABRA
| | |
| --- | --- |
| Bangued | 2800 |
| Boliney | 2815 |
| Bucay | 2805 |
| Bucloc | 2817 |
| Daguioman | 2816 |
| Danglas | 2825 |
| Dolores | 2801 |
| Lacub | 2821 |
| Langagilang | 2802 |
| Lagayan | 2824 |
| Langiden | 2807 |
| La Paz | 2826 |
| Licuan (Baay) | 2819 |
| Luba | 2813 |
| Malibcong | 2820 |
| Manabo | 2810 |
| Peñarubia | 2804 |
| Pidigan | 2806 |
| Pilar | 2812 |
| Sal-Lapadan | 2818 |
| San Isidro | 2809 |
| San Juan | 2823 |
| San Quintin | 2808 |
| Tayum | 2803 |
| Tineg | 2822 |
| Tubo | 2814 |
| Villaviciosa | 2811 |
BENGUET
| | |
| --- | --- |
| Atok | 2612 |
| Baguio City | 2600 |
| Bakun | 2610 |
| Bokod | 2605 |
| Bugias | 2607 |
| Itogon | 2604 |
| Kabayan | 2606 |
| Kapangan | 2613 |
| Kibungan | 2611 |
| La Trinidad | 2601 |
| Lepanto | 2609 |
| Mankayan | 2608 |
| Philippine Military Academy (PMA) | 2602 |
| Sablan | 2614 |
| Tuba | 2603 |
| Tublay | 2615 |
KALINGA
| | |
| --- | --- |
| Balbalan | 3801 |
| Calanasan | 3814 |
| Conner | 3807 |
| Flora | 3807 |
| Kabugao | 3809 |
| Liwan (Rizal) | 3809 |
| Lubuagan | 3802 |
| Luna | 3813 |
| Pasil | 3803 |
| Pinukpuk | 3806 |
| Pudtol | 3812 |
| Santa Marcela | 3811 |
| Tabuk | 3800 |
| Tanudan | 3805 |
| Tinglayan | 3804 |
---
Region 1 – Ilocos Region
ILOCOS NORTE
| | |
| --- | --- |
| Adams | 2922 |
| Bacarra | 2916 |
| Badoc | 2904 |
| Bangui | 2920 |
| Batac | 2906 |
| Burgos | 2918 |
| Carasi | 2911 |
| Currimao | 2903 |
| Dingras | 2913 |
| Dumalneg | 2921 |
| Banna (formerly Espiritu) | 2908 |
| Laoag City | 2900 |
| Marcos | 2907 |
| Nueva Era | 2909 |
| Pagudpud | 2919 |
| Paoay | 2902 |
| Pasuquin | 2917 |
| Piddig | 2912 |
| Pinili | 2905 |
| San Nicolas | 2901 |
| Sarrat | 2914 |
| Solsona | 2910 |
| Vintar | 2915 |
ILOCOS SUR
| | |
| --- | --- |
| Alilem | 2716 |
| Banayoyo | 2708 |
| Bantay | 2727 |
| Burgos | 2724 |
| Cabugao | 2732 |
| Candon | 2710 |
| Caoayan | 2702 |
| Cervantes | 2718 |
| Galimuyod | 2709 |
| Gregorio del Pilar (Concepcion) | 2720 |
| Lidlidda | 2723 |
| Magsingal | 2730 |
| Nagbukel | 2725 |
| Narvacan | 2704 |
| Quirino (Angaki) | 2721 |
| Salcedo (Baugen) | 2711 |
| San Emilio | 2722 |
| San Esteban | 2706 |
| San Ildefonso | 2728 |
| San Juan (Lapog) | 2731 |
| San Vicente | 2726 |
| Santa | 2703 |
| Santa Catalina | 2701 |
| Santa Cruz | 2713 |
| Santa Lucia | 2712 |
| Santa Maria | 2705 |
| Santiago | 2707 |
| Santo Domingo | 2729 |
| Sigay | 2719 |
| Sinait | 2733 |
| Sugpon | 2717 |
| Suyo | 2715 |
| Tagudin | 2714 |
| Vigan | 2700 |
LA UNION
| | |
| --- | --- |
| Agoo | 2504 |
| Aringay | 2503 |
| Bacnotan | 2515 |
| Bagulin | 2512 |
| Balaoan | 2517 |
| Bangar | 2519 |
| Bauang | 2501 |
| Burgos | 2510 |
| Caba | 2502 |
| Damortis | 2507 |
| Luna | 2518 |
| Naguillan | 2511 |
| Pugo | 2508 |
| Rosario | 2506 |
| San Fernando | 2500 |
| San Gabriel | 2513 |
| San Juan | 2514 |
| Santol | 2516 |
| Santo Tomas | 2505 |
| Sudepen | 2520 |
| Tubao | 2509 |
PANGASINAN
| | |
| --- | --- |
| Agno | 2408 |
| Aguilar | 2415 |
| Alaminos | 2404 |
| Alcala | 2425 |
| Anda | 2405 |
| Asingan | 2439 |
| Balungao | 2442 |
| Bani | 2407 |
| Basista | 2422 |
| Bautista | 2424 |
| Bayambang | 2423 |
| Binalonan | 2436 |
| Binmaley | 2417 |
| Bolinao | 2406 |
| Bugallon | 2416 |
| Burgos | 2410 |
| Calasiao | 2418 |
| Dagupan City | 2400 |
| Dasol | 2411 |
| Infanta | 2412 |
| Labrador | 2402 |
| Laoac | 2437 |
| Lingayen | 2401 |
| Mabini | 2409 |
| Malasiqui | 2421 |
| Manaoag | 2430 |
| Mangaldan | 2432 |
| Mangatarem | 2413 |
| Mapandan | 2429 |
| Natividad | 2446 |
| Pozorrubio | 2435 |
| Rosales | 2441 |
| San Carlos City | 2420 |
| San Fabian | 2433 |
| San Jacinto | 2431 |
| San Manuel | 2438 |
| San Nicolas | 2447 |
| San Quintin | 2444 |
| Santa Barbara | 2419 |
| Santa Maria | 2440 |
| Santo Tomas | 2426 |
| Sison | 2434 |
| Sual | 2403 |
| Tayug | 2445 |
| Umingan | 2443 |
| Urbiztondo | 2414 |
| Urdaneta | 2428 |
| Villasis | 2427 |
---
Region II – Cagayan Valley
CAGAYAN
| | |
| --- | --- |
| Abulog | 3517 |
| Alcala | 3506 |
| Allacapan | 3523 |
| Amulung | 3505 |
| Aparri | 3515 |
| Baggao | 3506 |
| Ballesteros | 3516 |
| Buguey | 3511 |
| Calayan | 3520 |
| Camalaniugan | 3510 |
| Claveria | 3519 |
| Enrile | 3501 |
| Gattaran | 3508 |
| Gonzaga | 3511 |
| Iguig | 3504 |
| Lal-lo | 3509 |
| Lasam | 3524 |
| Pamplona | 3522 |
| Penablanca | 3502 |
| Piat | 3527 |
| Rizal | 3526 |
| Sanchez Mira | 3518 |
| Santa Ana | 3514 |
| Santa Praxedes | 3521 |
| Santa Teresita | 3512 |
| Santo Nino | 3525 |
| Solana | 3503 |
| Tuao | 3528 |
| Tuguegarao | 3500 |
ISABELA
| | |
| --- | --- |
| Alicia | 3306 |
| Angadanan | 3307 |
| Aurora | 3316 |
| Benito Soliven | 3331 |
| Burgos | 3322 |
| Cabagan | 3328 |
| Cabatuan | 3315 |
| Cauayan | 3305 |
| Cordon | 3312 |
| Delfin Albano | 3326 |
| Dinapigui | 3336 |
| Divilacan | 3335 |
| Echague | 3309 |
| Gamu | 3301 |
| Ilagan | 3300 |
| Jones | 3313 |
| Luna | 3304 |
| Maconacon | 3333 |
| Mallig | 3323 |
| Naguillan | 3302 |
| Palanan | 3334 |
| Quezon | 3324 |
| Quirino | 3321 |
| Ramon | 3319 |
| Reina Mercedes | 3303 |
| Roxas | 3320 |
| San Agustin | 3314 |
| San Guillermo | 3308 |
| San Isidro | 3310 |
| San Miguel (Callang) | 3317 |
| San Mariano | 3332 |
| San Mateo | 3318 |
| San Pablo | 3329 |
| Santa Maria | 3330 |
| Santiago | 3311 |
| Santo Tomas | 3327 |
| Tumauini | 3325 |
NUEVA VIZCAYA
| | |
| --- | --- |
| Alfonso Castañeda | 3714 |
| Ambaguio | 3701 |
| Aritao | 3704 |
| Bagabag | 3711 |
| Bambang | 3702 |
| Bayombong | 3700 |
| Diadi | 3712 |
| Dupax del Norte | 3706 |
| Dupax del Sur | 3707 |
| Kasibu | 3703 |
| Kayapa | 3708 |
| Quezon | 3713 |
| Solano | 3709 |
| Sta. Fe (Imugan) | 3705 |
| Villa Verde (Ibung) | 3710 |
QUIRINO
| | |
| --- | --- |
| Aglipay | 3403 |
| Cabarruguis | 3400 |
| Diffun | 3401 |
| Maddela | 3404 |
| Nagtipunan (Abbag) | 3405 |
| Saguday | 3402 |
---
Region III – Central Luzon
BATAAN
| | |
| --- | --- |
| Bucay | 2114 |
| Bagac | 2107 |
| Balanga | 2100 |
| Bataan Export Processing Zone (BEPZ) Mariveles | 2106 |
| Dinalupihan | 2110 |
| Hermosa | 2111 |
| Lamao | 2104 |
| Limay | 2103 |
| Mariveles | 2105 |
| Morong | 2108 |
| Orani | 2112 |
| Orion | 2102 |
| Pilar | 2101 |
| Refugee Processing Center (Morong) | 2109 |
| Samal | 2113 |
BULACAN
| | |
| --- | --- |
| Angat | 3012 |
| Balagtas | 3016 |
| Baliuag | 3006 |
| Bocaue | 3018 |
| Bulacan | 3017 |
| Bustos | 3007 |
| Calumpit | 3003 |
| Dona Remedios Trinidad | 3009 |
| Guiguinto | 3015 |
| Hagonoy | 3002 |
| Malolos | 3000 |
| Marilao | 3019 |
| Meycauayan | 3020 |
| Norzagaray | 3013 |
| Obando | 3021 |
| Pandi | 3014 |
| Paombong | 3001 |
| Plaridel | 3004 |
| Pulilan | 3005 |
| San Ildefonso | 3010 |
| San Jose del Monte | 3023 |
| San Miguel | 3011 |
| San Rafael | 3008 |
| Santa Maria | 3022 |
| Sapang Palay | 3024 |
NUEVA ECIJA
| | |
| --- | --- |
| Aliaga | 3111 |
| Bongabon | 3128 |
| Cabanatuan City | 3100 |
| Cabiao | 3107 |
| Carranglan | 3123 |
| Central Luzon State University (CLSU) | 3120 |
| Cuyapao | 3117 |
| Fort Magsaysay | 3130 |
| Gabaldon | 3131 |
| Gapan | 3105 |
| Gen. M. Natividad | 3125 |
| Gen. Tinio | 3104 |
| Guimba | 3115 |
| Jaen | 3109 |
| Laur | 3129 |
| Lucab | 3112 |
| Llanera | 3126 |
| Lupao | 3122 |
| Munoz | 3119 |
| Nampicuan | 3116 |
| Palayan City | 3132 |
| Pantabangan | 3124 |
| Penaranda | 3103 |
| Quezon | 3113 |
| Rizal | 3127 |
| San Antonio | 3108 |
| San Isidro | 3106 |
| San Jose City | 3121 |
| San Leonardo | 3102 |
| Santa Rosa | 3101 |
| Santo Domingo | 3133 |
| Talavera | 3114 |
| Talugtog | 3118 |
| Zaragosa | 3110 |
PAMPANGA
| | |
| --- | --- |
| Angeles City | 2009 |
| Apalit | 2016 |
| Arayat | 2012 |
| Bacolor | 2001 |
| Basa Air Base | 2007 |
| Candaba | 2013 |
| Floridablanca | 2006 |
| Guagua | 2003 |
| Lubao | 2005 |
| Mabalacat | 2010 |
| Macabebe | 2018 |
| Magalang | 2011 |
| Masantol | 2017 |
| Mexico | 2021 |
| Minalin | 2019 |
| Porac | 2008 |
| San Fernando | 2000 |
| San Luis | 2014 |
| San Simon | 2015 |
| Santa Ana | 2022 |
| Santa Rita | 2002 |
| Santo Tomas | 2020 |
| Sasmuan (old: Sexmoan) | 2004 |
TARLAC
| | |
| --- | --- |
| Anao | 2310 |
| Bamban | 2317 |
| Camiling | 2306 |
| Capas | 2315 |
| Conception | 2316 |
| Gerona | 2302 |
| La Paz | 2314 |
| Mayantoc | 2304 |
| Mancada | 2308 |
| Paniqui | 2307 |
| Pura | 2312 |
| Ramos | 2311 |
| San Clemente | 2305 |
| San Manuel | 2309 |
| San Miguel | 2301 |
| Sta. Ignacia | 2303 |
| Tarlac | 2300 |
| Victoria | 2313 |
ZAMBALES
| | |
| --- | --- |
| Botolan | 2202 |
| Cabangan | 2203 |
| Candelaria | 2212 |
| Castillejos | 2208 |
| Iba | 2201 |
| Masinloc | 2211 |
| Olongapo City | 2200 |
| Palauig | 2210 |
| San Antonio | 2206 |
| San Felipe | 2204 |
| San Marcelino | 2207 |
| San Narciso | 2205 |
| Sta. Cruz | 2213 |
| Subic | 2209 |
AURORA
| | |
| --- | --- |
| Baler | 3200 |
| Casiguran | 3204 |
| Dilasag | 3205 |
| Dinalungan | 3206 |
| Dingalan | 3207 |
| Dipaculao | 3203 |
| Maria Aurora | 3202 |
| San Luis | 3201 |
---
Region IVA – CALABARZON
BATANGAS
| | |
| --- | --- |
| Agoncillo | 4211 |
| Alitagtag | 4205 |
| Balayan | 4213 |
| Balite | 4219 |
| Batangas City | 4200 |
| Bauan | 4201 |
| Calaca | 4212 |
| Calatagan | 4215 |
| Cuenca | 4222 |
| Fernando Air Base | 4218 |
| Ibaan | 4230 |
| Laurel | 4221 |
| Lemery | 4209 |
| Lian | 4216 |
| Lipa City | 4217 |
| Lobo | 4229 |
| Mabini | 4202 |
| Malvar | 4233 |
| Mataas na Kahoy | 4223 |
| Nasugbu | 4231 |
| Padre Garcia | 4224 |
| Rosario | 4225 |
| San Jose | 4227 |
| San Juan | 4226 |
| San Luis | 4210 |
| San Nicolas | 4207 |
| San Pascual | 4204 |
| Santa Teresita | 4206 |
| Santo Tomas | 4234 |
| Taal | 4208 |
| Talisay | 4220 |
| Tanauan | 4232 |
| Taysan | 4228 |
| Tingloy | 4203 |
| Uy | 4214 |
CAVITE
| | |
| --- | --- |
| Alfonso | 4123 |
| Amadeo | 4119 |
| Bacoor | 4102 |
| Carmona | 4116 |
| Cavite City | 4100 |
| Cavite Naval Base | 4101 |
| Corregidor | 4125 |
| Dasmarinias | 4114 |
| Dasmarinas Resettlement Area | 4115 |
| Gen. Aguinaldo (Bailen) | 4124 |
| Gen. Mariano Alvarez | 4117 |
| Gen. Trias | 4107 |
| Imus | 4103 |
| Indang | 4122 |
| Kawit | 4104 |
| Magallanes | 4113 |
| Maragondon | 4112 |
| Mendez | 4121 |
| Naic | 4110 |
| Noveleta | 4105 |
| Rosario | 4106 |
| Silang | 4118 |
| Tagaytay City | 4120 |
| Tanza | 4108 |
| Ternate | 4111 |
| Trece Martirez City | 4109 |
LAGUNA
| | |
| --- | --- |
| Alaminos | 4001 |
| Bay | 4033 |
| Binan | 4024 |
| Botocan | 4006 |
| Cabuyao | 4025 |
| Calamba | 4027 |
| Calauan | 4012 |
| Camp Vicente Lim | 4029 |
| Canlubang | 4028 |
| Cavinti | 4013 |
| College Los Banos | 4031 |
| Famy | 4021 |
| Kalayaan | 4015 |
| Liliw | 4004 |
| Los Banos | 4030 |
| Luisiana | 4032 |
| Lumban | 4014 |
| Mabitac | 4020 |
| Magdalena | 4007 |
| Majayjay | 4005 |
| Nagcarlan | 4002 |
| Paete | 4016 |
| Pagsanjan | 4008 |
| Pakil | 4017 |
| Pangil | 4018 |
| Pila | 4010 |
| Rizal | 4003 |
| San Pablo City | 4000 |
| San Pedro | 4023 |
| Santa Cruz | 4009 |
| Santa Maria | 4022 |
| Santa Rosa | 4026 |
| Siniloan | 4019 |
| Victoria | 4011 |
QUEZON
| | |
| --- | --- |
| Agdangan | 4304 |
| Alabat | 4333 |
| Atimonan | 4331 |
| Buenavista | 4320 |
| Burdeos | 4340 |
| Calauag | 4318 |
| Candelaria | 4323 |
| Catanuan | 4311 |
| Dolores | 4326 |
| Gen. Luna | 4310 |
| Gen. Nakar | 4338 |
| Guinayangan | 4319 |
| Gumaca | 4306 |
| Hondagua | 4317 |
| Infanta | 4336 |
| Jomalig | 4342 |
| Lopez | 4316 |
| Lucban | 4328 |
| Lucena City | 4301 |
| Macalelon | 4309 |
| Mauban | 4330 |
| Mulanay | 4312 |
| Padre Burgos | 4303 |
| Pagbilao | 4302 |
| Panukulan | 4337 |
| Patnonangan | 4341 |
| Perez | 4334 |
| Pitogo | 4308 |
| Plaridel | 4306 |
| Polilio | 4339 |
| Quezon | 4332 |
| Quezon Capitol | 4300 |
| Real | 4335 |
| Sampaloc | 4329 |
| San Andres | 4314 |
| San Antonio | 4324 |
| San Francisco | 4315 |
| San Narciso | 4313 |
| Sariaya | 4322 |
| Tagkawayan | 4321 |
| Tayabas | 4327 |
| Tiaong | 4325 |
| Unisan | 4305 |
RIZAL
| | |
| --- | --- |
| Antipolo | 1870 |
| Montalban (Rodriguez) | 1860 |
| San Mateo | 1850 |
| Teresa | 1880 |
| Angono | 1930 |
| Baras | 1970 |
| Binangonan | 1940 |
| Cainta | 1900 |
| Cardona | 1950 |
| Jala-Jala | 1990 |
| Morong | 1960 |
| Pililia | 1910 |
| Tanay | 1980 |
| Taytay | 1920 |
---
Region IVB – MIMAROPA
MARINDUQUE
| | |
| --- | --- |
| Boac | 4900 |
| Buenavista | 4904 |
| Gasan | 4905 |
| Mogpog | 4901 |
| Santa Cruz | 4902 |
| Torrijos | 4903 |
ORIENTAL MINDORO
| | |
| --- | --- |
| Baco | 5201 |
| Bansud | 5210 |
| Bongabon | 5211 |
| Bulalacao | 5214 |
| Calapan | 5200 |
| Gloria | 5209 |
| Mansalay | 5208 |
| Pola | 5206 |
| Puerto Galera | 5203 |
| Roxas | 5212 |
| San Teodoro | 5202 |
| Socorro | 5207 |
| Victoria | 5205 |
PALAWAN
| | |
| --- | --- |
| Aborlan | 5302 |
| Agutaya | 5320 |
| Araceli | 5311 |
| Balabac | 5307 |
| Bataraza | 5306 |
| Brooke's Point | 5305 |
| Busuanga | 5317 |
| Cagayancillo | 5321 |
| Coron | 5316 |
| Culion | 5315 |
| Cuyo | 5318 |
| Dumaran | 5310 |
| El Nido (Baquit) | 5313 |
| Iwahig Penal Colony | 5301 |
| Kalayaan | 5322 |
| Linapacan | 5314 |
| Magsaysay | 5319 |
| Narra (Panacan) | 5303 |
| Puerto Princesa City | 5300 |
| Quezon | 5304 |
| Roxas | 5308 |
| San Vicente | 5309 |
| Taytay | 5312 |
ROMBLON
| | |
| --- | --- |
| Alcantara | 5509 |
| Banton (Jones) | 5515 |
| Cajidiocan | 5512 |
| Calatrava | 5503 |
| Conception | 5516 |
| Corcuera | 5514 |
| Ferrol | 5506 |
| Imelda | 5502 |
| Looc | 5507 |
| Magdiwang | 5511 |
| Odiongan | 5505 |
| Romblon | 5500 |
| San Agustin | 5501 |
| San Andres | 5504 |
| San Fernando | 5513 |
| San Jose | 5510 |
| Santa Fe | 5508 |
| Alcantara | 5509 |
| Banton (Jones) | 5515 |
| Cajidiocan | 5512 |
| Calatrava | 5503 |
| Conception | 5516 |
| Corcuera | 5514 |
| Ferrol | 5506 |
| Imelda | 5502 |
| Looc | 5507 |
| Magdiwang | 5511 |
| Odiongan | 5505 |
| Romblon | 5500 |
| San Agustin | 5501 |
| San Andres | 5504 |
| San Fernando | 5513 |
| San Jose | 5510 |
| Santa Fe | 5508 |
---
Region V – Bicol Region
ALBAY
| | |
| --- | --- |
| Bacacay | 4509 |
| Camalig | 4502 |
| Daraga (Locsin) | 4501 |
| Guinobatan | 4503 |
| Jovellar | 4515 |
| Legazpi City | 4500 |
| Libon | 4507 |
| Ligao | 4504 |
| Malilipot | 4510 |
| Malinao | 4512 |
| Manito | 4514 |
| Oas | 4504 |
| Pio Duran (Malacbalac) | 4516 |
| Polangui | 4506 |
| Rapu-rapu | 4517 |
| Sto. Domingo | 4508 |
| Tabaco | 4511 |
| Tiwi | 4513 |
CAMARINES NORTE
| | |
| --- | --- |
| Basud | 4608 |
| Capalonga | 4606 |
| Daet | 4600 |
| Imelda | 4610 |
| Jose Panganiban | 4606 |
| Labo | 4604 |
| Mercedez | 4601 |
| Paracale | 4605 |
| San Vicente | 4609 |
| Santa Elena | 4611 |
| Talisay | 4602 |
| Vinzons | 4603 |
| Tulay na Lupa | 4612 |
CAMARINES SUR
| | |
| --- | --- |
| Baao | 4432 |
| Balatan | 4436 |
| Bato | 4435 |
| Bombon | 4404 |
| Buhi | 4433 |
| Bula | 4430 |
| Cabusao | 4406 |
| Calabanga | 4405 |
| Camaligan | 4401 |
| Canaman | 4402 |
| Caramoan | 4429 |
| Del Gallego | 4411 |
| Gainza | 4412 |
| Garchitorena | 4428 |
| Goa | 4422 |
| Iriga City | 4431 |
| Lagunoy | 4425 |
| Libmanan | 4407 |
| Lupi | 4409 |
| Magarao | 4403 |
| Milaor | 4413 |
| Minalabac | 4414 |
| Nabua | 4434 |
| Naga City | 4400 |
| Ocampo | 4419 |
| Pamplona | 4416 |
| Pasacao | 4417 |
| Pili | 4418 |
| Presentacion | 4424 |
| Ragay | 4410 |
| Sagnay | 4421 |
| San Fernando | 4415 |
| San Jose | 4423 |
| Sipocot | 4408 |
| Siruma | 4427 |
| Tigaon | 4420 |
| Tinambac | 4426 |
CANTANDUANES
| | |
| --- | --- |
| Bagamanoc | 4807 |
| Baras | 4803 |
| Bato | 4801 |
| Caramoran | 4808 |
| Gigmoto | 4804 |
| Pandan | 4809 |
| Panganiban | 4806 |
| San Andres | 4810 |
| San Miguel | 4802 |
| Viga | 4805 |
| Virac | 4800 |
SORSOGON
| | |
| --- | --- |
| Bacon | 4701 |
| Barcelona | 4712 |
| Bulan | 4706 |
| Bulusan | 4704 |
| Casiguran | 4702 |
| Castilla | 4713 |
| Donsol | 4715 |
| Gubat | 4710 |
| Irosin | 4707 |
| Juban | 4703 |
| Magallanes | 4705 |
| Matnog | 4708 |
| Pilar | 4714 |
| Prieto Diaz | 4711 |
| Sta. Magdalena | 4709 |
| Sorsogon | 4700 |
---
REGION VI – Western Visayas
AKLAN
| | |
| --- | --- |
| Altavas | 5616 |
| Balite | 5614 |
| Banga | 5601 |
| Batan | 5615 |
| Buruanga | 5609 |
| Ibajay | 5613 |
| Kalibo | 5600 |
| Lezo | 5605 |
| Libacao | 5602 |
| Madalag | 5603 |
| Makato | 5611 |
| Malay | 5608 |
| Malinao | 5606 |
| Nabas | 5607 |
| New Washington | 5610 |
| Numancia | 5604 |
| Tangalan | 5612 |
ANTIQUE
| | |
| --- | --- |
| Anini-y | 5717 |
| Barbasa | 5706 |
| Belison | 5701 |
| Bugasong | 5704 |
| Caluya | 5711 |
| Culasi | 5708 |
| Hamtic | 5715 |
| Lawa-an | 5705 |
| Libertad | 5710 |
| Pandan | 5712 |
| Patnongan | 5702 |
| San Jose | 5700 |
| San Remedio | 5714 |
| Sebaste | 5709 |
| Sibalom | 5713 |
| Tibiao | 5707 |
| Tobias Fornier (Dao) | 5716 |
| Valderama | 5703 |
CAPIZ
| | |
| --- | --- |
| Cuartero | 5811 |
| Dao | 5810 |
| Dumalag | 5813 |
| Dumarao | 5812 |
| Ivisan | 5805 |
| Jamindan | 5808 |
| Ma-ayon | 5809 |
| Mambusao | 5807 |
| Panay | 5801 |
| Panitan | 5815 |
| Pilar | 5804 |
| Pres. Roxas | 5803 |
| Puntevedra | 5802 |
| Roxas City | 5800 |
| Sapian | 5816 |
| Tapaz | 5814 |
ILOILO
| | |
| --- | --- |
| Ajuy | 5012 |
| Alimodian | 5028 |
| Anilao | 5009 |
| Badiangan | 5033 |
| Balasan | 5018 |
| Banate | 5010 |
| Barotac Nuevo | 5007 |
| Barotac Viejo | 5011 |
| Batad | 5016 |
| Bingawan | 5041 |
| Cabatuan | 5031 |
| Calinog | 5040 |
| Carles | 5019 |
| Conception | 5013 |
| Dingle | 5035 |
| Dueñas | 5038 |
| Dumangas | 5006 |
| Estancia | 5017 |
| Guimbal | 5022 |
| Igbaras | 5029 |
| Iloilo City | 5000 |
| Janiuay | 5034 |
| Lambunao | 5042 |
| Leganes | 5003 |
| Lemery | 5043 |
| Leon | 5026 |
| Maasin | 5030 |
| Miagao | 5023 |
| Mina | 5032 |
| New Lucena | 5005 |
| Oton | 5020 |
| Passi | 5037 |
| Pavia | 5001 |
| Pototan | 5008 |
| San Dionisio | 5015 |
| San Enrique | 5036 |
| San Joaquin | 5024 |
| San Miguel | 5025 |
| San Rafael | 5039 |
| Santa Barbara | 5002 |
| Sara | 5014 |
| Tigbauan | 5021 |
| Tubungan | 5027 |
| Zarraga | 5004 |
NEGROS OCCIDENTAL
| | |
| --- | --- |
| Bacolod City | 6100 |
| Bago City | 6101 |
| Binalbagan | 6107 |
| Cadiz City | 6121 |
| Calatrava | 6126 |
| Candoni | 6110 |
| Enrique Magalona | 6118 |
| Escalante | 6124 |
| Himamaylan | 6108 |
| Hinigaran | 6106 |
| Hinoba-ari | 6114 |
| Ilog | 6109 |
| Isabela | 6128 |
| Kabangkalan | 6100 |
| Kauayan | 6112 |
| La Carlota City | 6130 |
| La Castillana | 6131 |
| Manapla | 6120 |
| Moises Padilla | 6132 |
| Murcia | 6129 |
| Paraiso (Fabrica) | 6123 |
| Pulupandan | 6102 |
| Pontevedra | 6105 |
| Sagay | 6122 |
| San Carlos City | 6127 |
| San Enrique | 6104 |
| Silay City | 6116 |
| Silay Hawaiian Central | 6117 |
| Sipalay | 6113 |
| Talisay | 6115 |
| Toboso | 6125 |
| Villadolid | 6103 |
| Victorias | 6119 |
GUIMARAS
| | |
| --- | --- |
| Buenavista | 5044 |
| Jordan | 5045 |
| Nueva Valencia | 5046 |
---
Region VII – Central Visayas
BOHOL
| | |
| --- | --- |
| Albuquerque | 6302 |
| Alicia | 6314 |
| Anda | 6311 |
| Antiquera | 6335 |
| Baclayon | 6301 |
| Balilihan | 6342 |
| Batuan | 6318 |
| Bien Unido | 6326 |
| Bilar | 6317 |
| Buenavista | 6333 |
| Calape | 6328 |
| Candijay | 6312 |
| Carlos P. Garcia (Dao) | 6346 |
| Carmen | 6319 |
| Catigbi-an | 6343 |
| Clarin | 6330 |
| Corella | 6337 |
| Cortez | 6341 |
| Daguhoy | 6322 |
| Danao | 6344 |
| Dauis | 6339 |
| Dimiao | 6305 |
| Duero | 6309 |
| Garcia Hernandez | 6307 |
| Guindulman | 6310 |
| Inabanga | 6332 |
| Jagna | 6308 |
| Jetafe | 6334 |
| Lila | 6304 |
| Loay | 6303 |
| Loboc | 6316 |
| Loon | 6327 |
| Mabini | 6313 |
| Maribujok | 6336 |
| Panglao | 6340 |
| Pilar | 6321 |
| Sagbayan | 6331 |
| San Isidro | 6345 |
| San Miguel | 6323 |
| Sevilla | 6347 |
| Sierra Bullones | 6320 |
| Sikatuna | 6338 |
| Tagbilaran City | 6300 |
| Talibon | 6325 |
| Trinidad | 6324 |
| Tubigon | 6329 |
| Ubay | 6315 |
| Valencia | 6306 |
| Albuquerque | 6302 |
| Alicia | 6314 |
| Anda | 6311 |
| Antiquera | 6335 |
| Baclayon | 6301 |
| Balilihan | 6342 |
| Batuan | 6318 |
| Bien Unido | 6326 |
| Bilar | 6317 |
| Buenavista | 6333 |
| Calape | 6328 |
| Candijay | 6312 |
| Carlos P. Garcia (Dao) | 6346 |
| Carmen | 6319 |
| Catigbi-an | 6343 |
| Clarin | 6330 |
| Corella | 6337 |
| Cortez | 6341 |
CEBU
| | |
| --- | --- |
| Alcantara | 6033 |
| Alcoy | 6023 |
| Alegria | 6030 |
| Aloguinsan | 6040 |
| Argao | 6021 |
| Asturias | 6042 |
| Badian | 6031 |
| Balamban | 6041 |
| Bantayan | 6042 |
| Barile | 6036 |
| Bogo | 6010 |
| Boljoon | 6024 |
| Borbon | 6008 |
| Carcar | 6019 |
| Carmen | 6005 |
| Catmon | 6006 |
| Cebu City | 6000 |
| Compostela | 6003 |
| Consolacion | 6001 |
| Cordova | 6017 |
| Daang-Bantayan | 6013 |
| Dalaguete | 6022 |
| Danao | 6004 |
| Dumanjug | 6035 |
| Ginatilan | 6026 |
| Lapu-Lapu City | 6015 |
| Liloan | 6002 |
| Mactan Airport | 6016 |
| Madridejos | 6053 |
| Malabuyoc | 6029 |
| Mandaue City | 6014 |
| Medellin | 6012 |
| Minglanilla | 6046 |
| Moalboal | 6032 |
| Naga | 6037 |
| Oslob | 6025 |
| Pilar | 6048 |
| Pinamungahan | 6039 |
| Poro | 6049 |
| Ronda | 6034 |
| Samboan | 6027 |
| San Fernando | 6018 |
| San Francisco | 6050 |
| San Remegio | 6011 |
| Santa Fe | 6047 |
| Santander | 6026 |
| Sibonga | 6020 |
| Sogod | 6007 |
| Tabogon | 6009 |
| Tabuelan | 6044 |
| Talisay | 6045 |
| Toledo City | 6038 |
| Tuburan | 6043 |
| Todela | 6051 |
NEGROS ORIENTAL
| | |
| --- | --- |
| Amian | 6203 |
| Ayungon | 6210 |
| Bacung | 6216 |
| Bais City | 6206 |
| Basay | 6222 |
| Bayawan | 6221 |
| Bindoy | 6209 |
| Canlaon City | 6223 |
| Dauin | 6217 |
| Dumaguete City | 6200 |
| Guihulngan | 6214 |
| Jimalalud | 6212 |
| La Libertad | 6213 |
| Mabinay | 6208 |
| Manjuyod | 6208 |
| Pamplona | 6205 |
| San Jose | 6202 |
| Siaton | 6219 |
| Sibulan | 6201 |
| Sta. Catalina | 6220 |
| Tanjay | 6204 |
| Tayasan | 6211 |
| Valencia | 6215 |
| Valle Hermoso | 6224 |
| Zamboanguita | 6218 |
SIQUIJOR
| | |
| --- | --- |
| Enrile Villanueva | 6230 |
| Larena | 6226 |
| Lazi | 6228 |
| Maria | 6229 |
| San Juan | 6227 |
| Siquijor | 6225 |
---
Region VIII – Eastern Visayas
EASTERN SAMAR
| | |
| --- | --- |
| Arteche | 6822 |
| Balangiga | 6812 |
| Balangkayan | 6801 |
| Borongan | 6800 |
| Can-Avid | 6806 |
| Dolores | 6817 |
| Gen. McArthur | 6805 |
| Giporlos | 6811 |
| Guiuan | 6809 |
| Hernani | 6804 |
| Jipapad | 6819 |
| Lawa-an | 6813 |
| Llorente | 6803 |
| Maslog | 6820 |
| Maydulog | 6802 |
| Mercedes | 6808 |
| Oras | 6818 |
| Quinapundan | 6810 |
| Salcedo | 6807 |
| San Julian | 6814 |
| San Policarpio | 6821 |
| Sulat | 6815 |
| Taft | 6816 |
| Taft | 6816 |
LEYTE
| | |
| --- | --- |
| Abuyog | 6510 |
| Alangalang | 6517 |
| Albuera | 6542 |
| Babatngon | 6520 |
| Barugo | 6519 |
| Bato | 6525 |
| Baybay | 6521 |
| Burauen | 6516 |
| Calubian | 6534 |
| Capoocan | 6530 |
| Carigara | 6529 |
| Dagami | 6515 |
| Dulag | 6505 |
| Hilongos | 6524 |
| Hindang | 6523 |
| Inopacan | 6522 |
| Isabel | 6539 |
| Jaro | 6527 |
| Javier | 6511 |
| Julita | 6506 |
| Kananga | 6531 |
| La Paz | 6508 |
| Leyte | 6533 |
| Macarthur | 6509 |
| Mahaplag | 6512 |
| Matag-Ob | 6532 |
| Matalom | 6526 |
| Mayorga | 6507 |
| Merida | 6540 |
| Ormoc City | 6541 |
| Palo | 6501 |
| Palumpon | 6538 |
| Pastrana | 6514 |
| San Isidro | 6535 |
| San Miguel | 6518 |
| Santa Fe | 6513 |
| Tabango | 6536 |
| Tabontabon | 6504 |
| Tacloban City | 6500 |
| Tanauan | 6502 |
| Tolosa | 6503 |
| Tunga | 6528 |
| Villaba | 6537 |
NORTHERN SAMAR
| | |
| --- | --- |
| Allen | 6405 |
| Biri | 6410 |
| Bobon | 6401 |
| Capul | 6408 |
| Catarman | 6400 |
| Catubig | 6418 |
| Gamay | 6422 |
| La Navas | 6420 |
| Laoang | 6411 |
| Lapineg | 6423 |
| Lavezares | 6404 |
| Lope de Vega | 6403 |
| Mapanas | 6412 |
| Mondragon | 6417 |
| Palapag | 6421 |
| Pambujan | 6413 |
| Rosario | 6416 |
| San Antonio | 6407 |
| San Isidro | 6409 |
| San Jose | 6402 |
| San Roque | 6415 |
| San Vicente | 6419 |
| Silvino Lubos | 6414 |
| Victoria | 6406 |
SAMAR (WESTERN SAMAR)
| | |
| --- | --- |
| Almagro | 6724 |
| Basey | 6720 |
| Calbayog City | 6710 |
| Calbiga | 6715 |
| Catbalogan | 6700 |
| Daram | 6722 |
| Gandara | 6706 |
| Hinbangan | 6713 |
| Jiabong | 6701 |
| Marabut | 6721 |
| Matuguinao | 6708 |
| Motiong | 6702 |
| Pagsanjan | 6705 |
| Pinabacdao | 6716 |
| San Jorge | 6707 |
| San Jose de Bauan | 6723 |
| San Sebastian | 6714 |
| Sta. Margarita | 6709 |
| Sta. Rita | 6718 |
| Sto. Nino | 6711 |
| Tagapulan | 6712 |
| Talarora | 6719 |
| Tarangnan | 6704 |
| Villareal | 6717 |
| Wright | 6703 |
| Zumarraga | 6725 |
SOUTHERN LEYTE
| | |
| --- | --- |
| Anahawan | 6610 |
| Bomtoc | 6604 |
| Hinunangan | 6608 |
| Hinundayan | 6609 |
| Libagon | 6615 |
| Liloan | 6612 |
| Maasin | 6600 |
| Macrohon | 6601 |
| Malitbog | 6603 |
| Padre Burgos | 6602 |
| Pintuyan | 6614 |
| San Francisco | 6613 |
| San Juan (Cabalian) | 6611 |
| San Ricardo | 6617 |
| Silago | 6607 |
| Sogod | 6606 |
| St. Bernard | 6616 |
| Tomas Oppus | 6605 |
BILIRAN
| | |
| --- | --- |
| Almeria | 6544 |
| Biliran | 6549 |
| Cabuccayan | 6550 |
| Caibiran | 6548 |
| Culaba | 6547 |
| Kawayan | 6545 |
| Maripipi | 6546 |
| Naval | 6543 |
---
Region IX – Zamboanga Peninsula
ZAMBOANGA DEL NORTE
| | |
| --- | --- |
| Baliguian | 7123 |
| Dapitan City | 7101 |
| Dipolog City | 7100 |
| Gutalac | 7108 |
| Jose Dalman (Ponot) | 7111 |
| Kalawit | 7124 |
| Katipunan | 7109 |
| Labason | 7117 |
| La Libertad | 7119 |
| Liloy | 7115 |
| Manukan | 7110 |
| Mutia | 7107 |
| Pinan | 7105 |
| Polanco | 7106 |
| Rizal | 7104 |
| Roxas | 7102 |
| Salug | 7114 |
| Sergio Osmena | 7108 |
| Siayan | 7113 |
| Sibuco | 7122 |
| Sibutad | 7103 |
| Sindangan(Leon B. Postigo) | 7112 |
| Siocon | 7120 |
| Siraway | 7121 |
| Tampilisan | 7116 |
ZAMBOANGA DEL SUR
| | |
| --- | --- |
| Alicia | 7040 |
| Aurora | 7020 |
| Bayog | 7011 |
| Buug | 7009 |
| Dimataling | 7032 |
| Dinas | 7030 |
| Diplahan | 7039 |
| Don Mariano Marcos | 7022 |
| Dumalinao | 7015 |
| Dumingag | 7028 |
| Guipos | 7042 |
| Imelda | 7007 |
| Ipil | 7001 |
| Josefina | 7027 |
| Kabasalan | 7005 |
| Kumalarang | 7013 |
| Labangan | 7017 |
| Lakewood | 7014 |
| Lapuyan | 7037 |
| Mabuhay | 7010 |
| Mahayag | 7026 |
| Malangas | 7038 |
| Margo Sa Tubig | 7035 |
| Midsalip | 7021 |
| Molave | 7023 |
| Naga | 7004 |
| Olutanga | 7041 |
| Pagadian City | 7016 |
| Payao | 7008 |
| Pitogo | 7033 |
| Ramon Magsaysay | 7024 |
| Reseller Lim | 7002 |
| San Miguel | 7029 |
| San Pablo | 7031 |
| Siay | 7006 |
| Tabina | 7034 |
| Talusan | 7012 |
| Tambulig | 7025 |
| Tigbad | 7043 |
| Titay | 7003 |
| Tukuran | 7019 |
| Tungawan | 7018 |
| Vicencio Sagun | 7036 |
| Zamboanga City | 7000 |
---
Region X – Northern Mindanao
BUKIDNON
| | |
| --- | --- |
| Baungon | 8707 |
| Damulog | 8721 |
| Dangcagan | 8719 |
| Don Carlos | 8712 |
| Impasugong | 8702 |
| Kabanglasan | 8723 |
| Kadingilan | 8713 |
| Kalilangan | 8718 |
| Kibawe | 8720 |
| Kitaotao | 8716 |
| Lantapan | 8722 |
| Libuna | 8706 |
| Malaybalay | 8700 |
| Malitbog | 8704 |
| Manolo Fortich | 8703 |
| Maramag | 8714 |
| Musuan | 8710 |
| Pangantucan | 8717 |
| Philips | 8705 |
| Quezon | 8715 |
| San Fernando | 8711 |
| Sumilao | 8701 |
| Talakag | 8708 |
| Valencia | 8709 |
CAMIGUIN ISLAND
| | |
| --- | --- |
| Catarman | 9104 |
| Guinsiliban | 9102 |
| Mahinog | 9101 |
| Mambajao | 9100 |
| Sagay | 9103 |
LANAO DEL NORTE
| | |
| --- | --- |
| Bacolod | 9205 |
| Baloi | 9217 |
| Baroy | 9210 |
| Iligan City | 9200 |
| Kapatagan | 9214 |
| Karomatan | 9215 |
| Kauswagan | 9202 |
| Kolambugan | 9207 |
| Lala | 9211 |
| Linamon | 9201 |
| Magsaysay | 9221 |
| Maigo | 9206 |
| Matugao | 9203 |
| Munai | 9219 |
| Nunungan | 9216 |
| Pantao Ragat | 9208 |
| Pantar | 9218 |
| Poona Piagapo | 9204 |
| Salvador | 9212 |
| Sapad | 9213 |
| Tagoloan | 9222 |
| Tangkal | 9220 |
| Tubod | 9209 |
MISAMIS ORIENTAL
| | |
| --- | --- |
| Alubijid | 9018 |
| Balingasag | 9005 |
| Balinguan | 9011 |
| Binuangan | 9008 |
| Cagayan de Oro City | 9000 |
| Claveria | 9004 |
| El Salvador | 9017 |
| Gingoog City | 9014 |
| Gitaum | 9020 |
| Initao | 9022 |
| Jasaan | 9003 |
| Kinogitan | 9010 |
| Lagonglong | 9006 |
| Laguidingan | 9019 |
| Libertad | 9021 |
| Lugait | 9025 |
| Magsaysay | 9015 |
| Manticao | 9024 |
| Medina | 9013 |
| Naawan | 9023 |
| Opol | 9016 |
| Salay | 9007 |
| Sugbongcogon | 9009 |
| Tagoloan | 9001 |
| Talisayan | 9012 |
| Villanueva | 9002 |
MISAMIS OCCIDENTAL
| | |
| --- | --- |
| Aloran | 7206 |
| Baliangao | 7211 |
| Bonifacio | 7215 |
| Calamba | 7210 |
| Clarin | 7201 |
| Concepcion | 7213 |
| Jimenez | 7204 |
| Lopez Jaena | 7208 |
| Oroquieta City | 7207 |
| Ozamis City | 7200 |
| Panaon | 7205 |
| Plaridel | 7209 |
| Sapang Dalaga | 7212 |
| Sinacaban | 7203 |
| Tangub City | 7214 |
| Tudela | 7202 |
---
Region XI – Davao Region
DAVAO DEL NORTE
| | |
| --- | --- |
| Asuncion | 8102 |
| Babak | 8118 |
| Carmen | 8101 |
| Kapalong | 8113 |
| Kaputian | 8120 |
| New Corella | 8104 |
| Panabo | 8105 |
| Samal | 8119 |
| San Mariano | 8116 |
| San Vicente | 8103 |
| Santo Tomas | 8112 |
| Tagum | 8100 |
DAVAO DEL SUR
| | |
| --- | --- |
| Bansalan | 8005 |
| Davao City | 8000 |
| Digos | 8002 |
| Don Marcelino | 8013 |
| Hagunoy | 8006 |
| Jose Abad Santos | 8014 |
| Kiblawan | 8008 |
| Magsaysay | 8004 |
| Malalag | 8010 |
| Malita | 8012 |
| Matanao | 8003 |
| Padada | 8007 |
| Santa Cruz | 8001 |
| Santa Maria | 8011 |
| Sarangani | 8015 |
DAVAO ORIENTAL
| | |
| --- | --- |
| Baganga | 8204 |
| Banaybanay | 8208 |
| Boston | 8206 |
| Caraga | 8203 |
| Cateel | 8205 |
| Gov. Generoso | 8210 |
| Lopon | 8207 |
| Manay | 8202 |
| Mati | 8200 |
| San Isidro | 8209 |
| Tarragona | 8201 |
COMPOSETALA VALLEY
| | |
| --- | --- |
| Compostela | 8803 |
| Laak | 8810 |
| Mabini | 8807 |
| Maco | 8806 |
| Maragusan | 8808 |
| Mawab | 8802 |
| Monkayo | 8805 |
| Montevista | 8801 |
| Nabunturan | 8800 |
| New Bataan | 8804 |
| Pantukan | 8809 |
---
Region XII – SOCCSKSARGEN
NORTH COTABATO
| | |
| --- | --- |
| Alamada | 9413 |
| Aleosan | 9415 |
| Antipas | 9414 |
| Arakan | 9417 |
| Banisilan | 9416 |
| Carmen | 9408 |
| Kabacan | 9407 |
| Kidapawan | 9400 |
| Libungan | 9411 |
| Magpet | 9404 |
| Makilala | 9401 |
| Matalam | 9406 |
| Midsayap | 9410 |
| M'lang | 9402 |
| Pigkawayan | 9412 |
| Pikit | 9409 |
| Pres. Roxas | 9405 |
| Tulunan | 9403 |
SOUTH COTABATO
| | |
| --- | --- |
| Banga | 9511 |
| Gen. Santos City | 9500 |
| Koronadal | 9506 |
| Norala | 9508 |
| Polomolok | 9504 |
| Santo Nino | 9509 |
| Surallah | 9512 |
| Tampacan | 9507 |
| Tantangan | 9510 |
| T'boli | 9513 |
| Tupi | 9505 |
SULTAN KUDARAT
| | |
| --- | --- |
| Bagumbayan | 9810 |
| Colombio | 9801 |
| Esperanza (Ampatuan) | 9806 |
| Isulan | 9805 |
| Kalamansig | 9808 |
| Lebak (Salaman) | 9807 |
| Lutayan | 9803 |
| Mariano Marcos | 9802 |
| Palimbang | 9809 |
| Pres. Quirino | 9804 |
| Sen. Ninoy Aquino | 9811 |
| Takurong | 9800 |
SARANGANI
| | |
| --- | --- |
| Alabel | 9501 |
| Glan | 9517 |
| Kiamba | 9514 |
| Maasim | 9502 |
| Maitum | 9515 |
| Malapatan | 9516 |
| Malungon | 9503 |
---
CARAGA Region
AGUSAN DEL NORTE
| | |
| --- | --- |
| Buenavista | 8601 |
| Butuan City | 8600 |
| Cabadbaran | 8605 |
| Carmen | 8603 |
| Jabonga | 8607 |
| Kitcharao | 8609 |
| La Nieves | 8610 |
| Magallanes | 8604 |
| Nasipit | 8602 |
| Remedios T. Romualdez | 8611 |
| Santiago | 8608 |
| Tubay | 8606 |
AGUSAN DEL SUR
| | |
| --- | --- |
| Bayugan | 8502 |
| Bunawan | 8506 |
| Esperanza | 8513 |
| La Paz | 8508 |
| Loreto | 8507 |
| Prosperidad | 8500 |
| Rosario | 8504 |
| San Francisco | 8501 |
| San Luis | 8511 |
| Santa Josefa | 8512 |
| Sibagat | 8503 |
| Talacogon | 8510 |
| Trento | 8505 |
| Veruela | 8509 |
SURIGAO DEL NORTE
| | |
| --- | --- |
| Alegria | 8425 |
| Bacuag | 8408 |
| Basilisa (Rizal) | 8413 |
| Burgos | 8424 |
| Cagdianao | 8411 |
| Claver | 8410 |
| Dapa | 8417 |
| Del Carmen | 8418 |
| Dinagat | 8412 |
| Gen. Luna | 8419 |
| Gigaquit | 8409 |
| Libjo (Albor) | 8414 |
| Loreto | 8415 |
| Mainit | 8407 |
| Malimano | 8402 |
| Pilar | 8420 |
| Placer | 8405 |
| San Benito | 8423 |
| San Francisco | 8401 |
| San Isidro | 8421 |
| San Jose | 8427 |
| Santa Monica | 8422 |
| Sison | 8404 |
| Socorro | 8416 |
| Surigao City | 8400 |
| Tagana-an | 8403 |
| Tubajon | 8426 |
| Tubod | 8406 |
SURIGAO DEL SUR
| | |
| --- | --- |
| Barobo | 8309 |
| Bayabas | 8303 |
| Bislig | 8311 |
| Cagwait | 8311 |
| Cantillan | 8317 |
| Carmen | 8315 |
| Carrascal | 8318 |
| Cortez | 8313 |
| Hinatuan | 8310 |
| Lanuza | 8314 |
| Lianga | 8307 |
| Lingig | 8312 |
| Madrid | 8316 |
| Marihatag | 8306 |
| San Agustin | 8305 |
| San Miguel | 8301 |
| Tagbina | 8308 |
| Tago | 8302 |
| Tandag | 8300 |
---
Autonomous Region in Muslim Mindanao
MAGUINDANAO
| | |
| --- | --- |
| Ampatuan | 9609 |
| Barira | 9614 |
| Buldon | 9615 |
| Buluan | 9616 |
| Cotabato City | 9600 |
| Datu Paglas | 9617 |
| Datu Piang | 9607 |
| Datu Odin Sinsuat (Dinaig) | 9601 |
| Gen. S. K. Datun | 9618 |
| Kabuntulan | 9606 |
| Maganoy | 9608 |
| Matanog | 9613 |
| Pagalungan | 9610 |
| Parang | 9604 |
| South Upi | 9603 |
| Sultan Kudarat | 9605 |
| Sultan Sa Barongis | 9611 |
| Talayan | 9612 |
| Upi | 9602 |
– WhatALife.ph
Discover more Guides here