The Halloween season is here once again this October 2023! Although not widely practiced here in the Philippines, a few people still celebrate it for fun. Thus, having these Halloween party ideas can add more to it!
Halloween is a time when people can express themselves through:
Dressing in costumes;
Putting decorations; and
Doing activities (e.g., Trick-or-Treating.)
It's another chance for people to come together and socialize with friends and family. So, here are the recommended items for a spooky, fun Halloween!
Best Halloween Party Ideas in the Philippines for 2023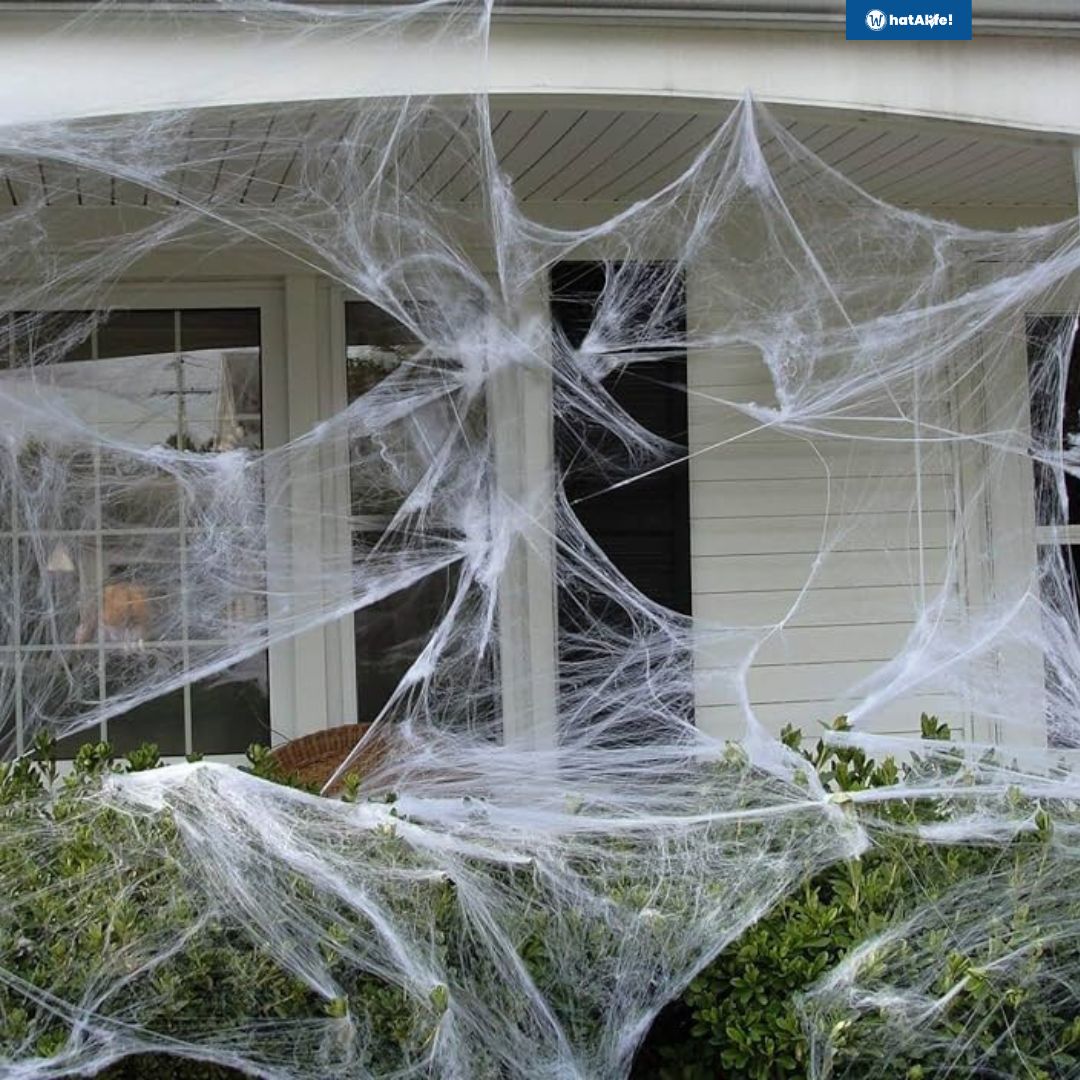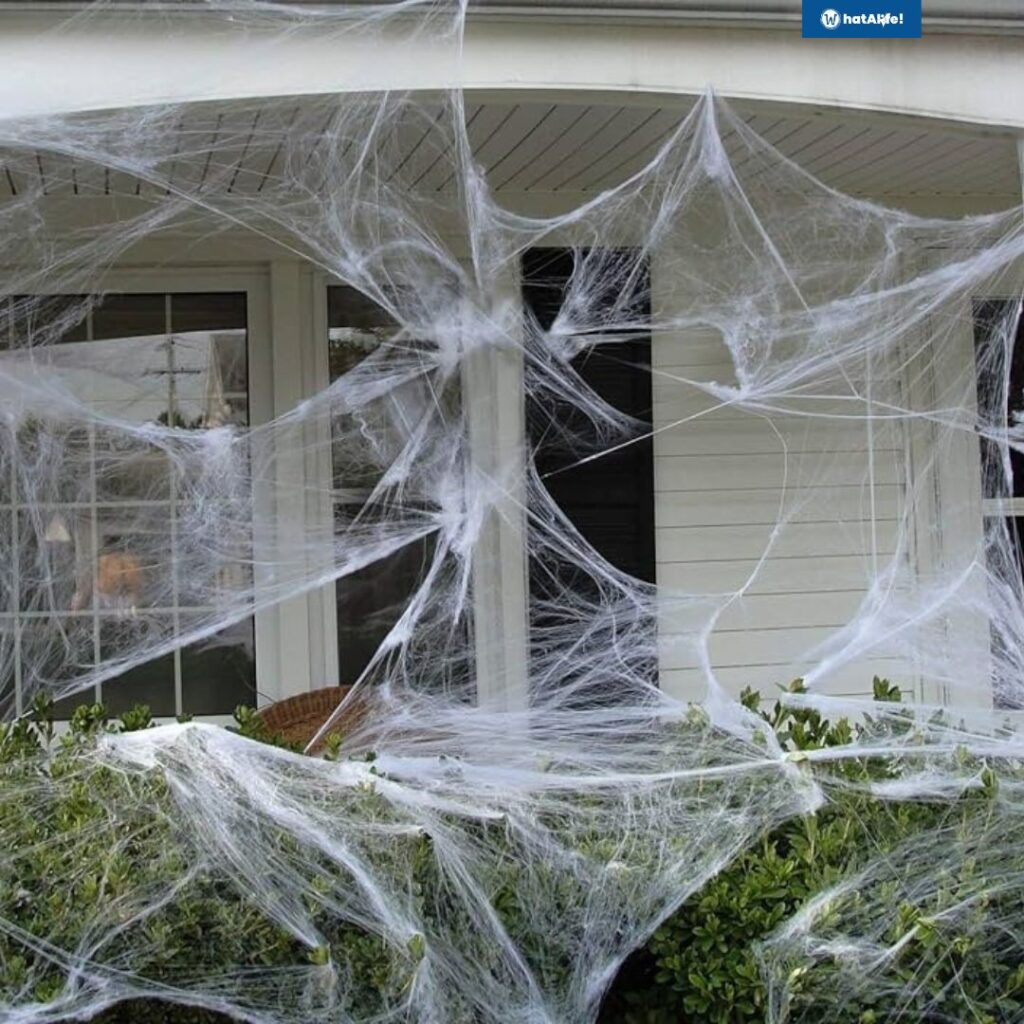 Halloween Spider Webs Decor
This Halloween Spider Web Decor adds a mysterious and eerie atmosphere this spooky season! This can be draped on any surface, whether on furniture, ceilings, or walls. Its cotton material is 100% brand new, and its package includes 20g of cotton and two spiders. Available spiderweb colors are green, black, white, purple, and orange.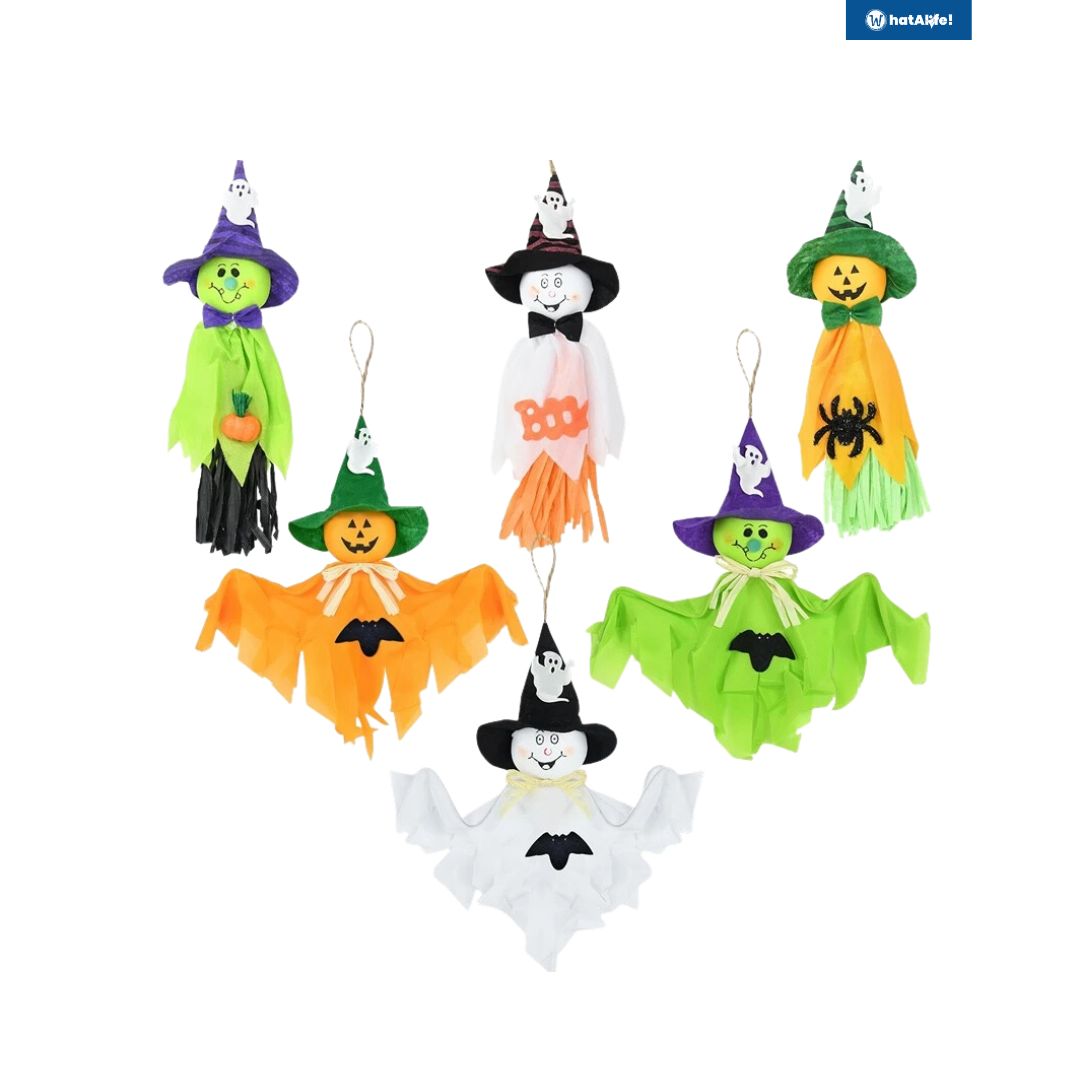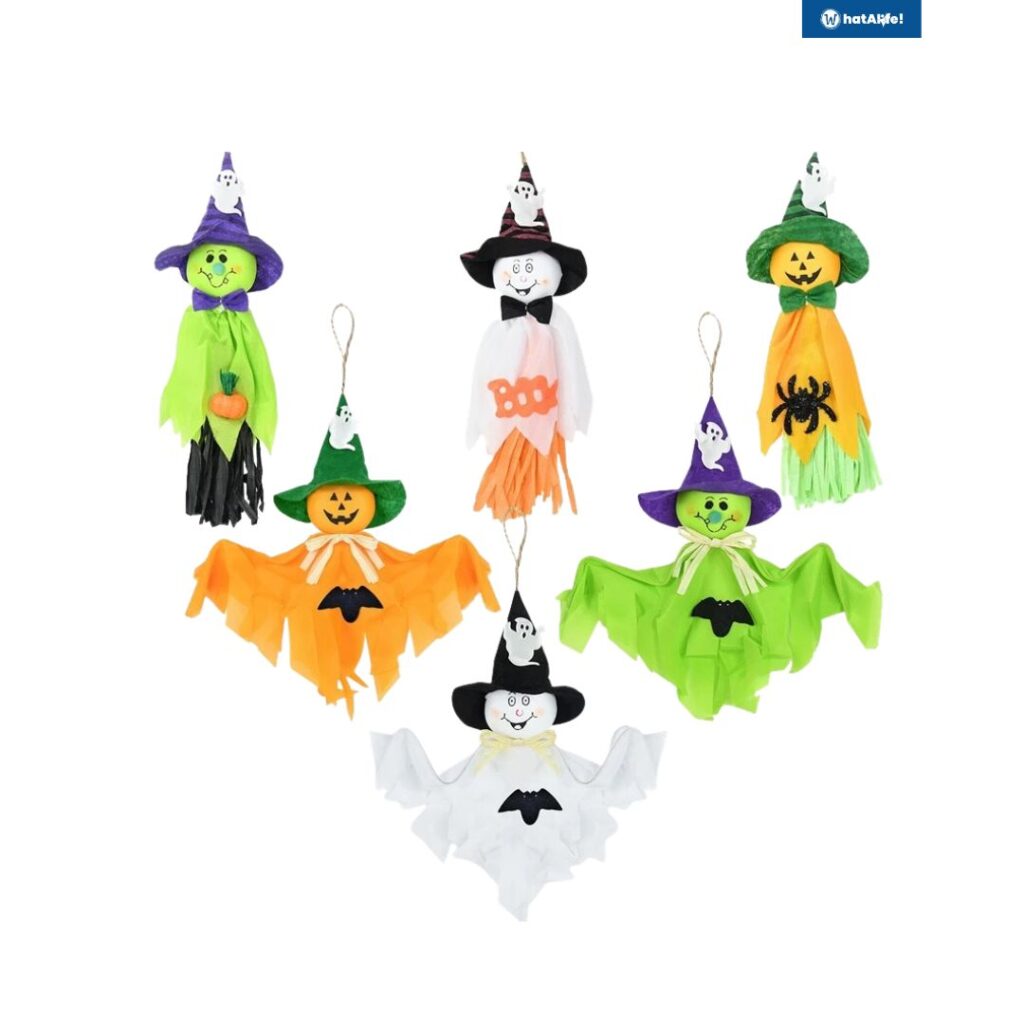 Hanging Ghost Ornament
Spruce up your space with hanging ghost ornaments! This item is one of the Halloween party ideas that is great for indoor and outdoor use, and because of its exquisite appearance, it can be given as a gift to friends and family. This ornament has three cute faces, namely pumpkin ghost, white ghost, and witch ghost.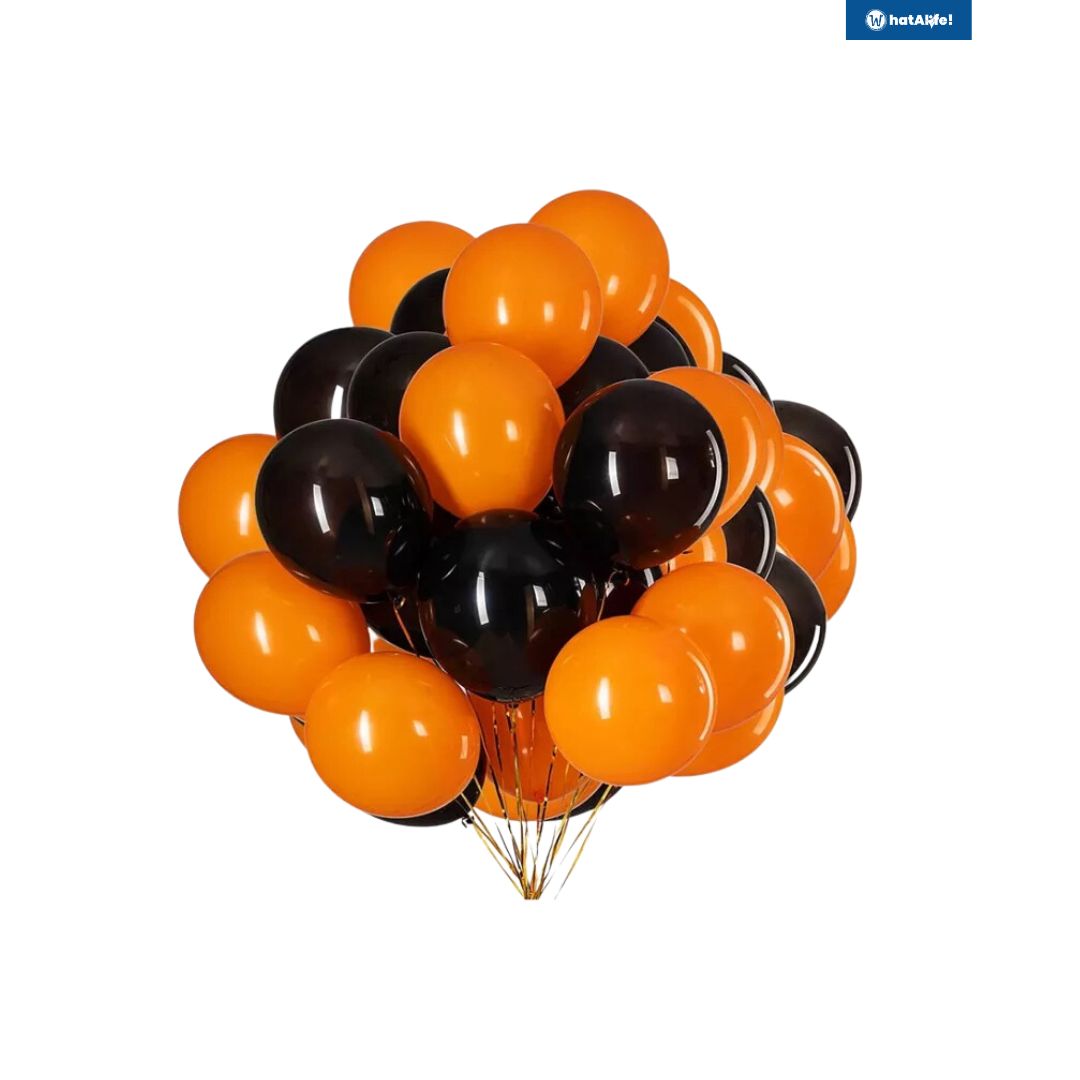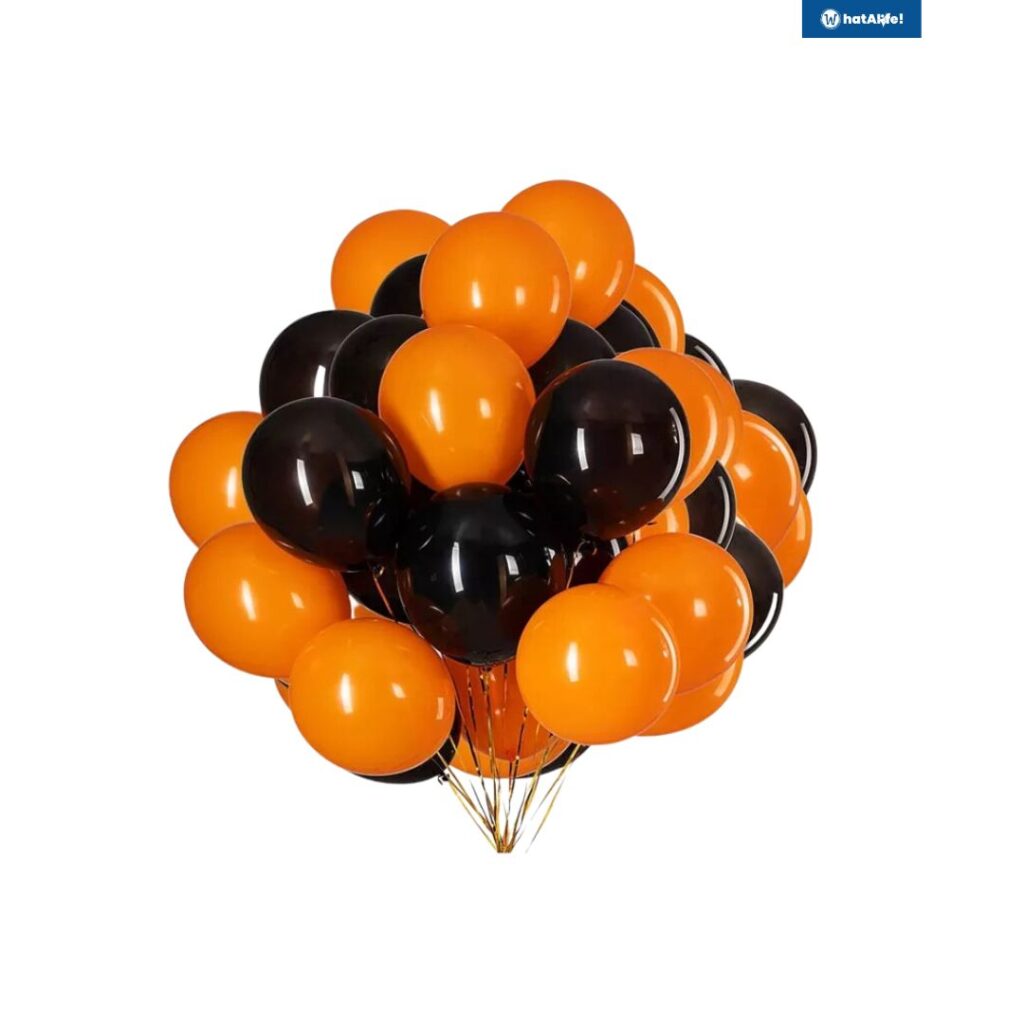 Halloween Balloons
Halloween balloons enhance the ambiance of Halloween decorations, parties, and events. They can be hung on ceilings and placed on tables. Additionally, you can use them for exciting party games and activities! These Halloween balloons come in packs of 25, 50, or 100 and two available colors, namely orange and black.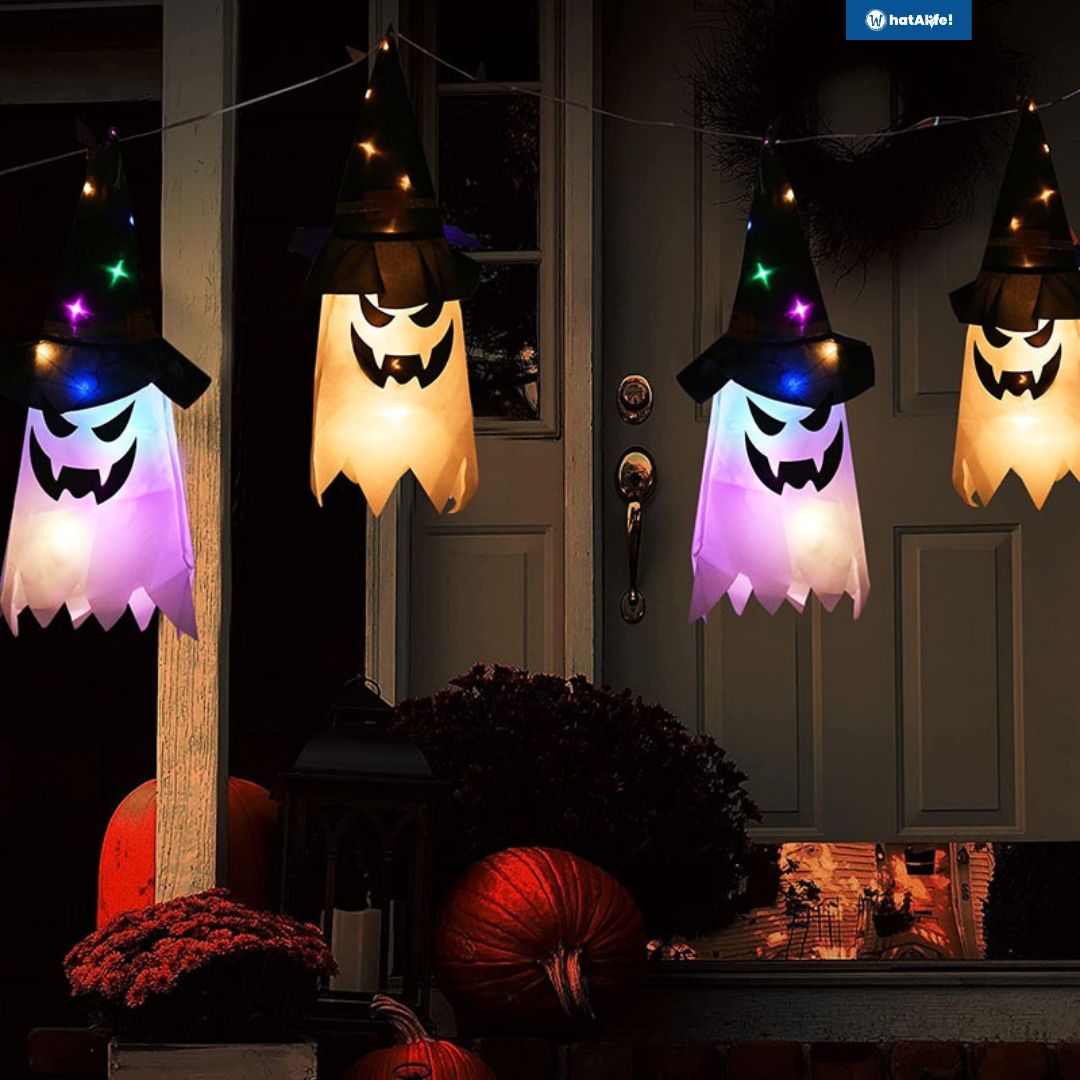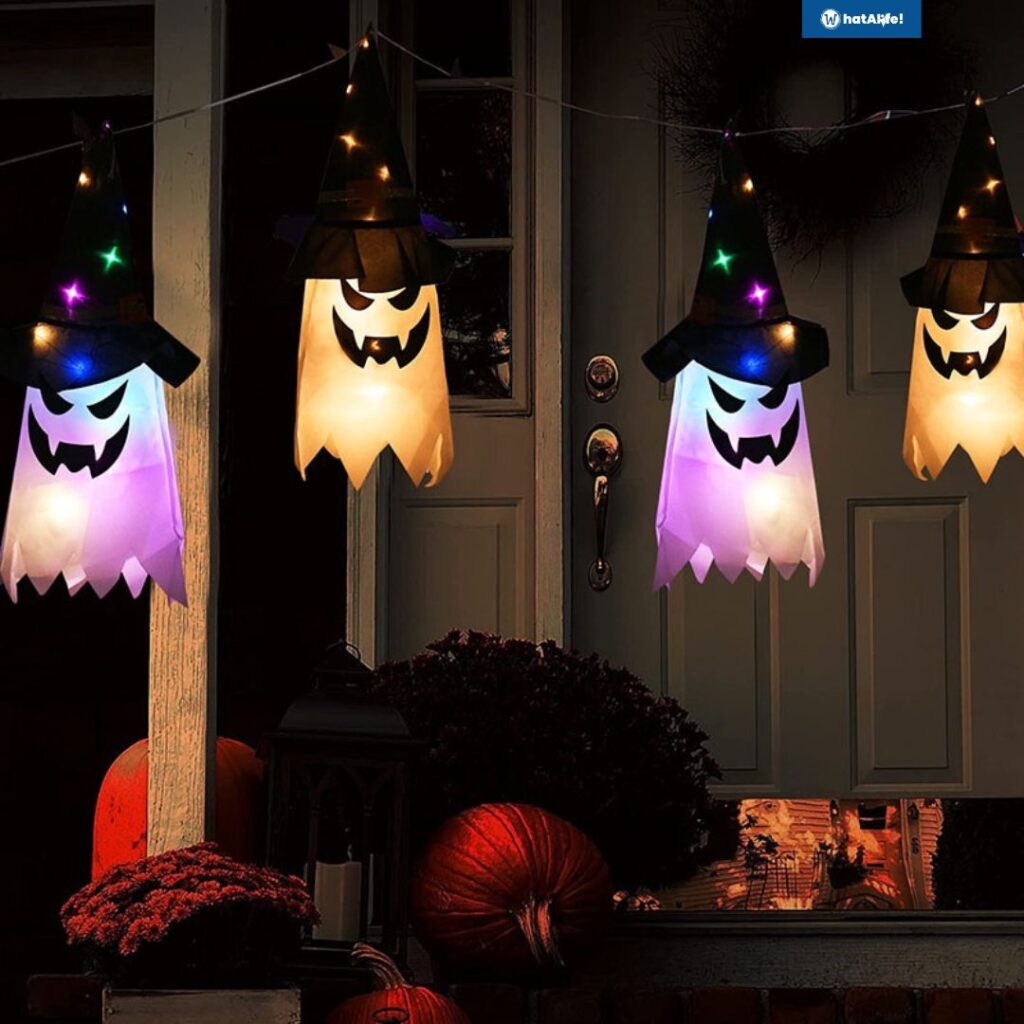 Ghost Lanterns
Ghost lanterns add a cute, fun effect to Halloween parties! These can be put on the lawn and hung on the front door and windows. It has three lighting modes that give off a different atmosphere, including fast flashing, flashing, and constant light. The lanterns are powered by 3 LR44 Button batteries, and their light colors are either warm white or colored lights.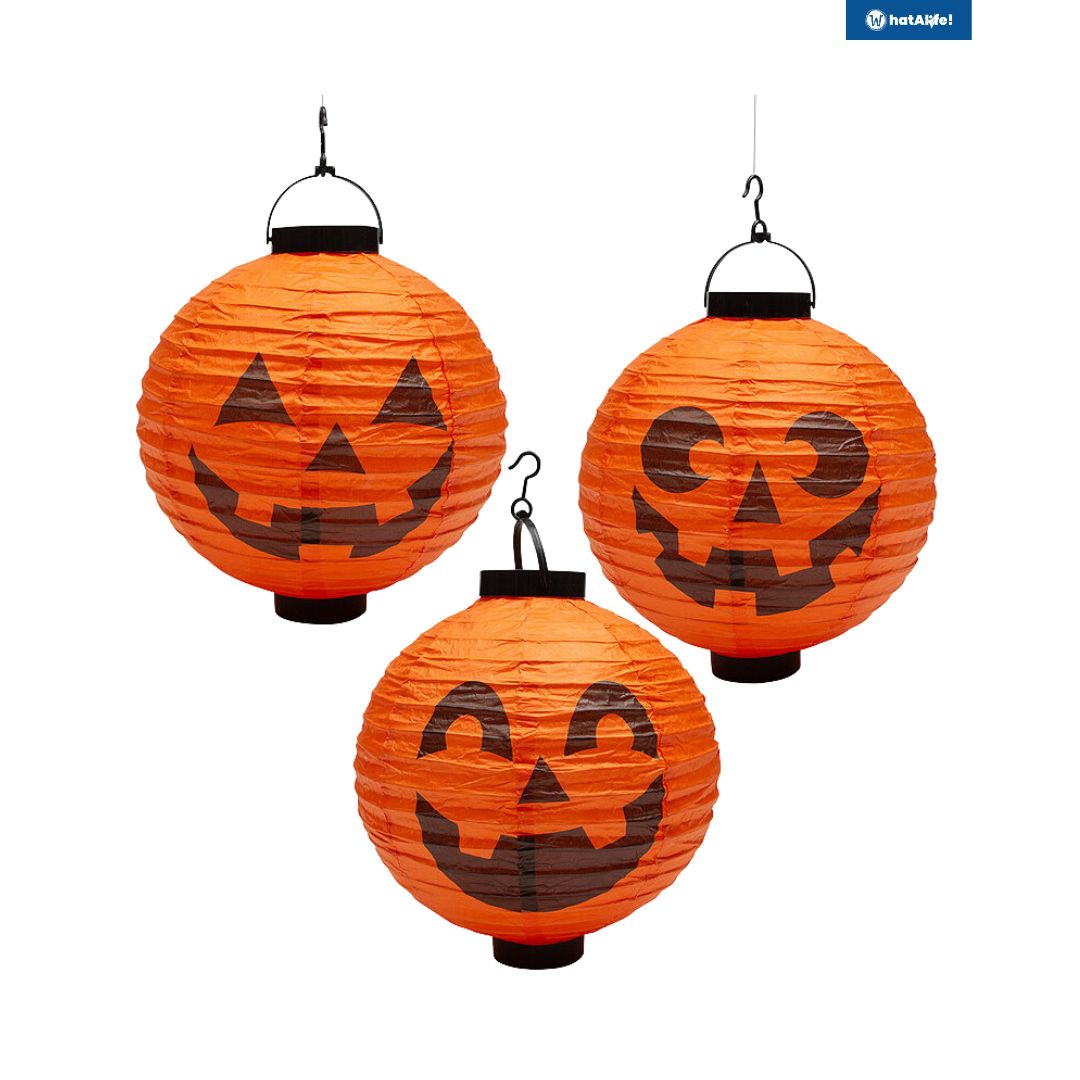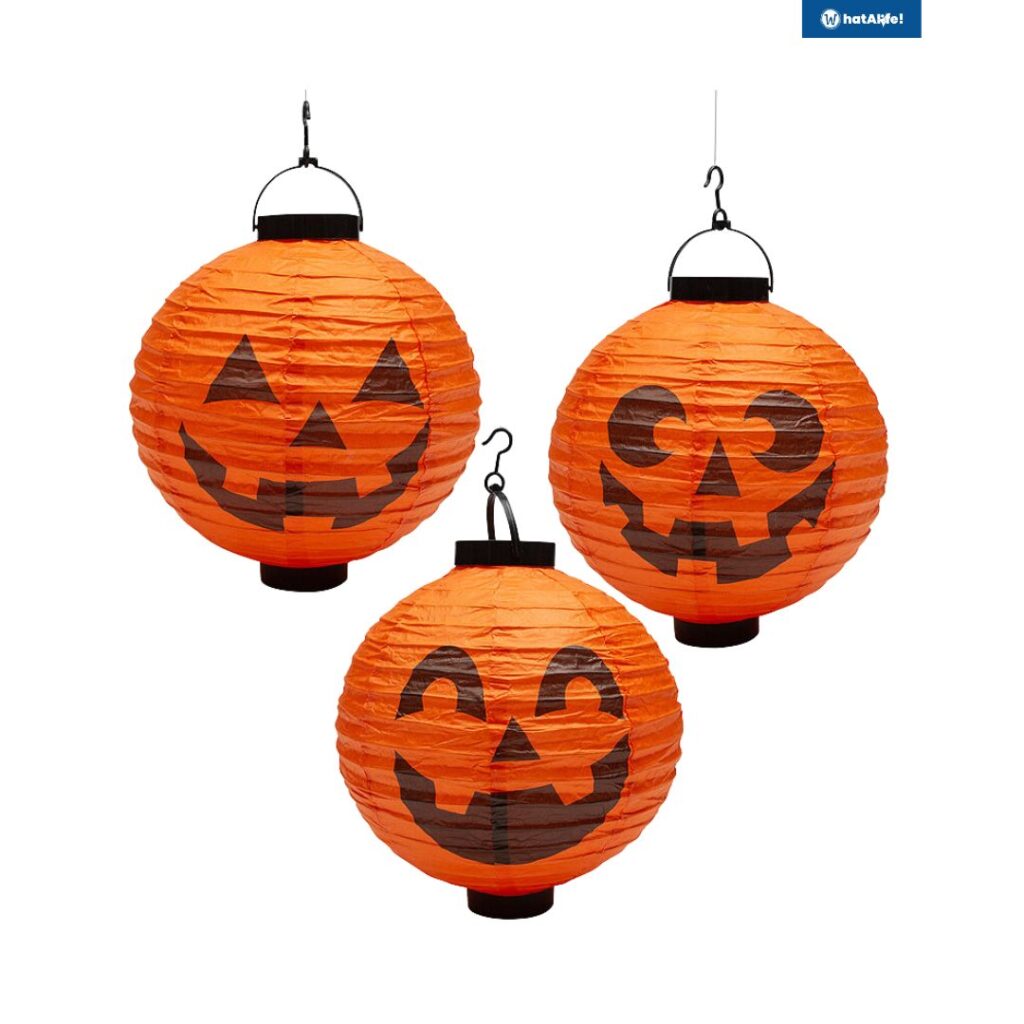 Halloween Lanterns
Enjoy the Halloween tradition with beloved Halloween lanterns! These add a festive and spooky touch during the Halloween season. These lanterns are made of paper and plastic. Also, they come with iron wires and are mounted with a bulb inside. These foldable, portable Halloween lanterns come in orange, black, and white.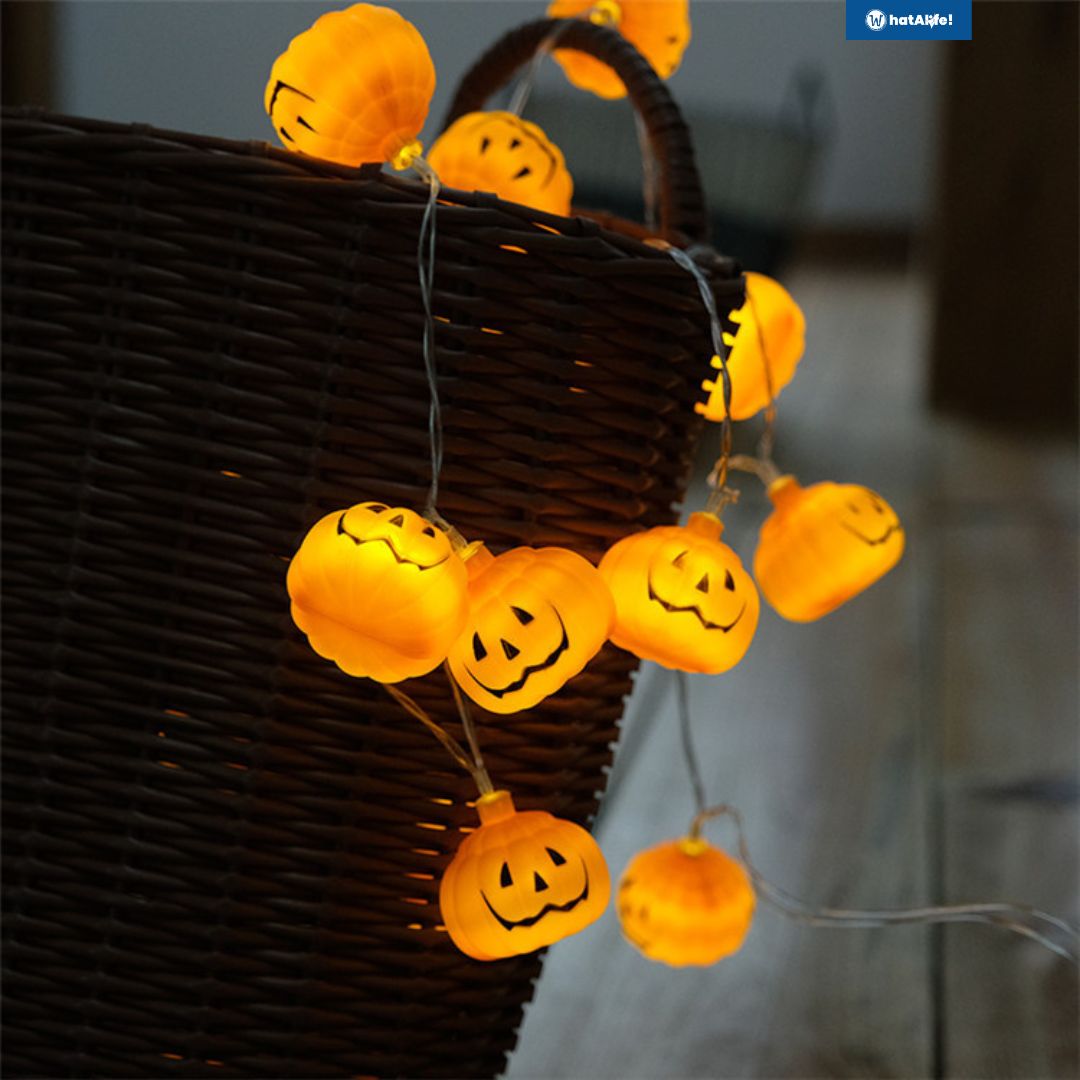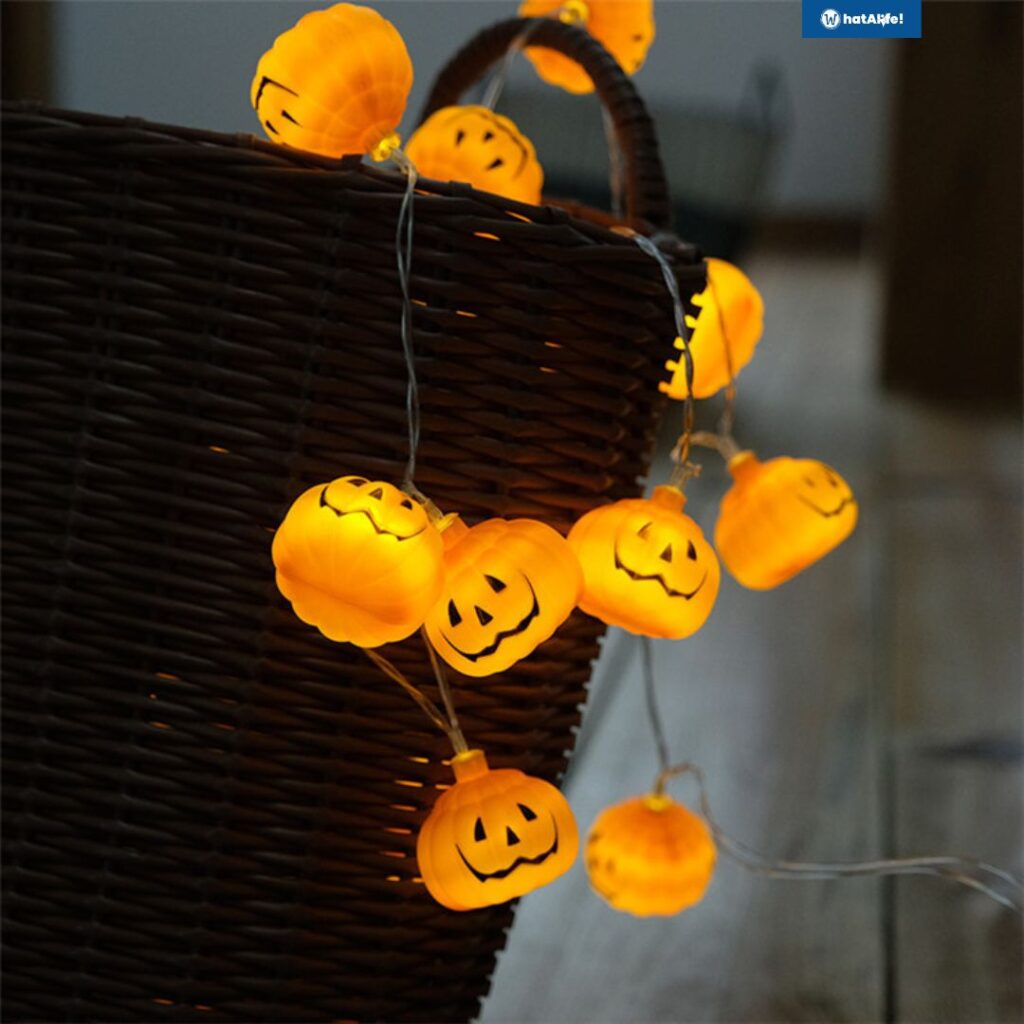 Halloween Party Lights
Get festive and hang these Halloween items on walls, windows, doors, and trees! They're battery-powered, flexible, portable, and easy to store. These lights are perfect for homes, bars, and parties and come in the following designs: pumpkins, bats, eyeballs, ghosts, skulls, and more.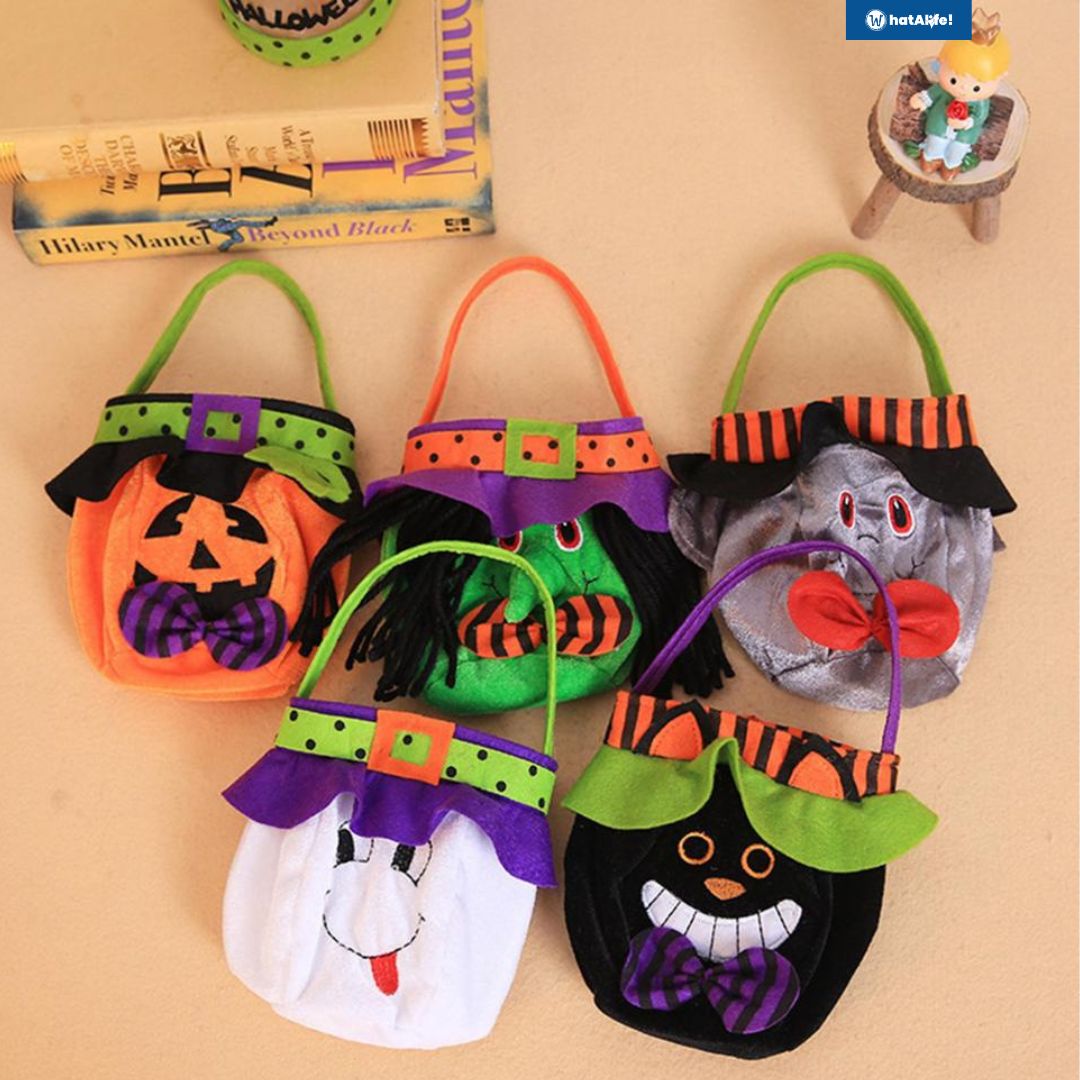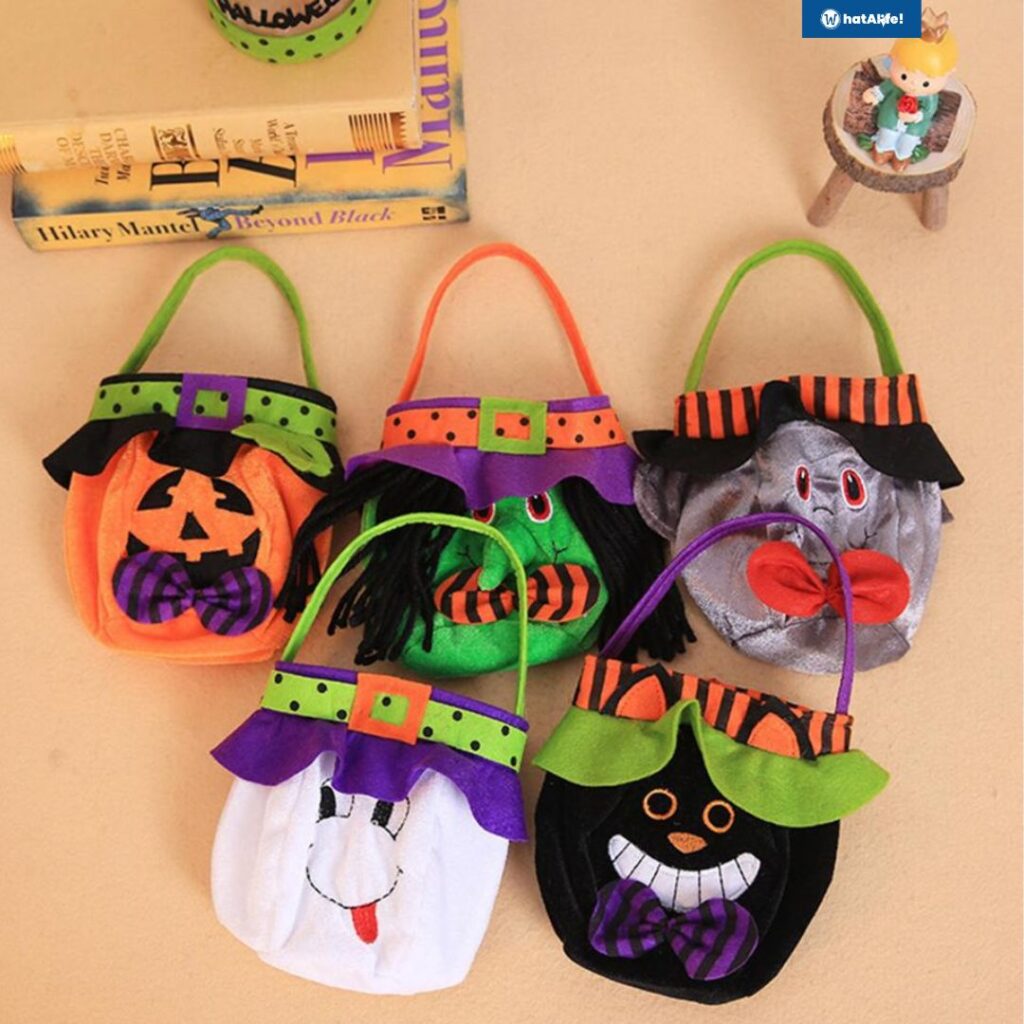 Halloween Candy Bag
Having a Halloween candy bag enhances the Halloween experience! It's a practical accessory for carrying candies when trick-or-treating. It's a fun and convenient way to carry Halloween loot. The bag is made of a cloth material and is decorated with characters such as Trickster, Black Ghost, Owl, Pumpkin, Grimace, and more!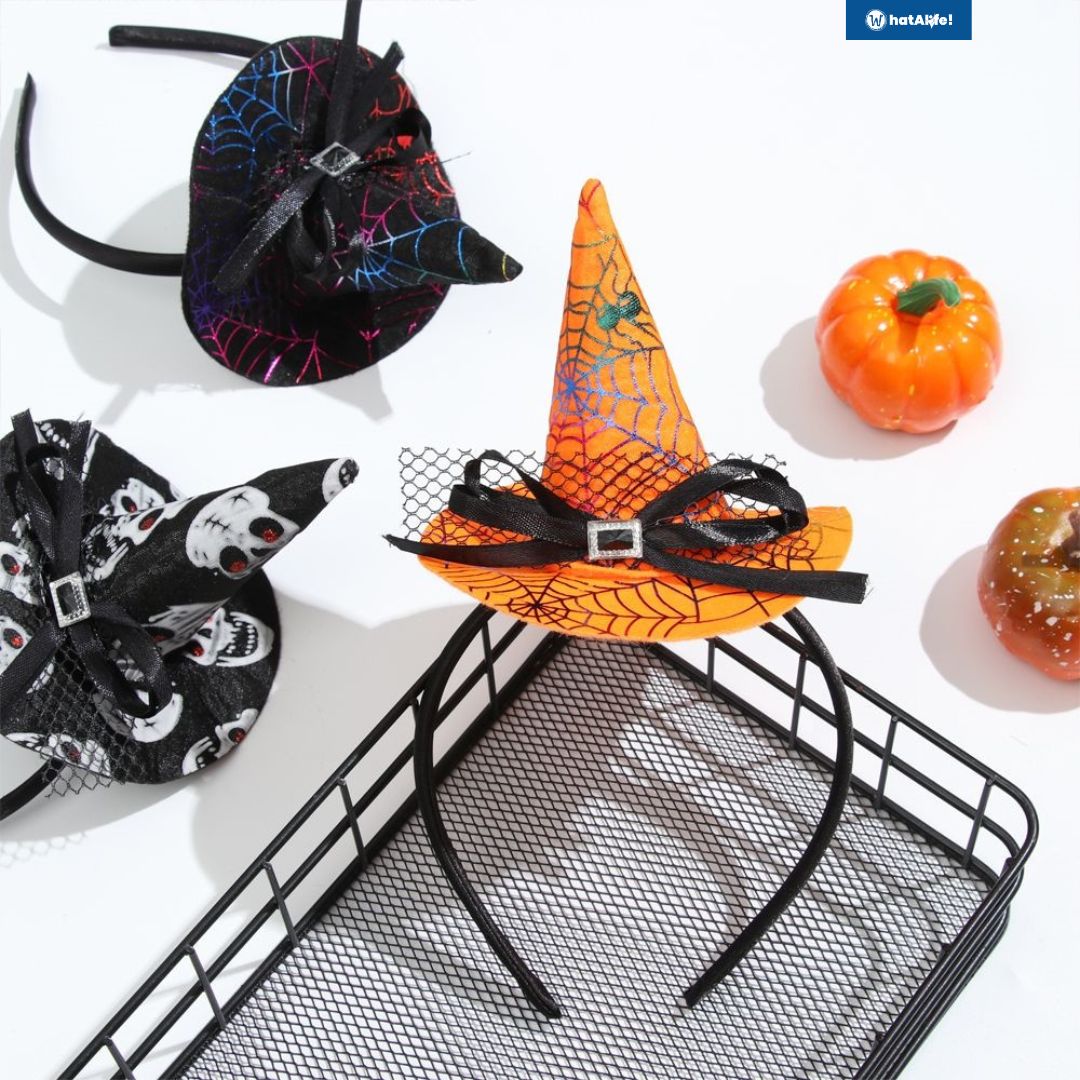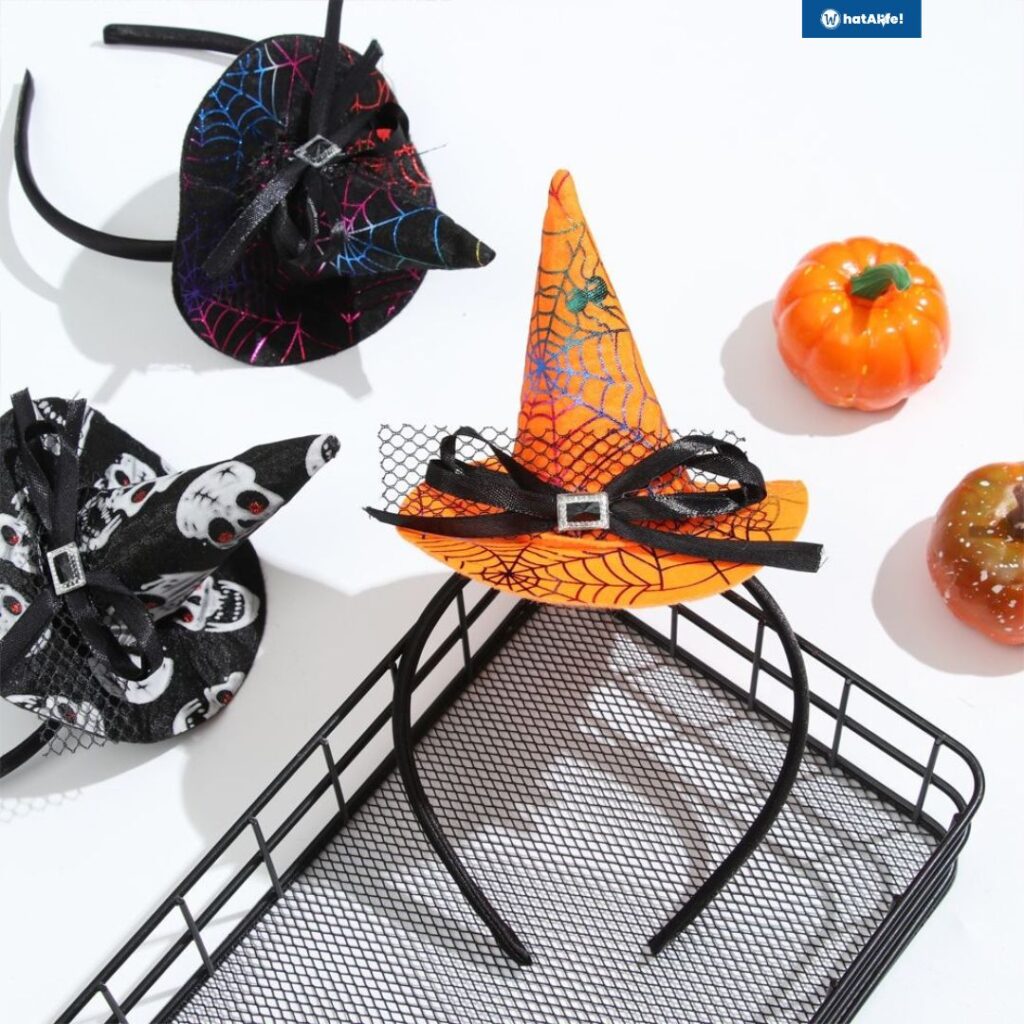 Halloween Headband
Besides keeping hair in place, the Halloween season allows you to bring out the fun and fashion with a spooky headband! This Halloween headband is great for parties, cosplays, costumes, and gifts. It's a free-size headband that can fit adults and children. It's 100% brand new and high quality. It comes in various designs in orange, purple, and black colors.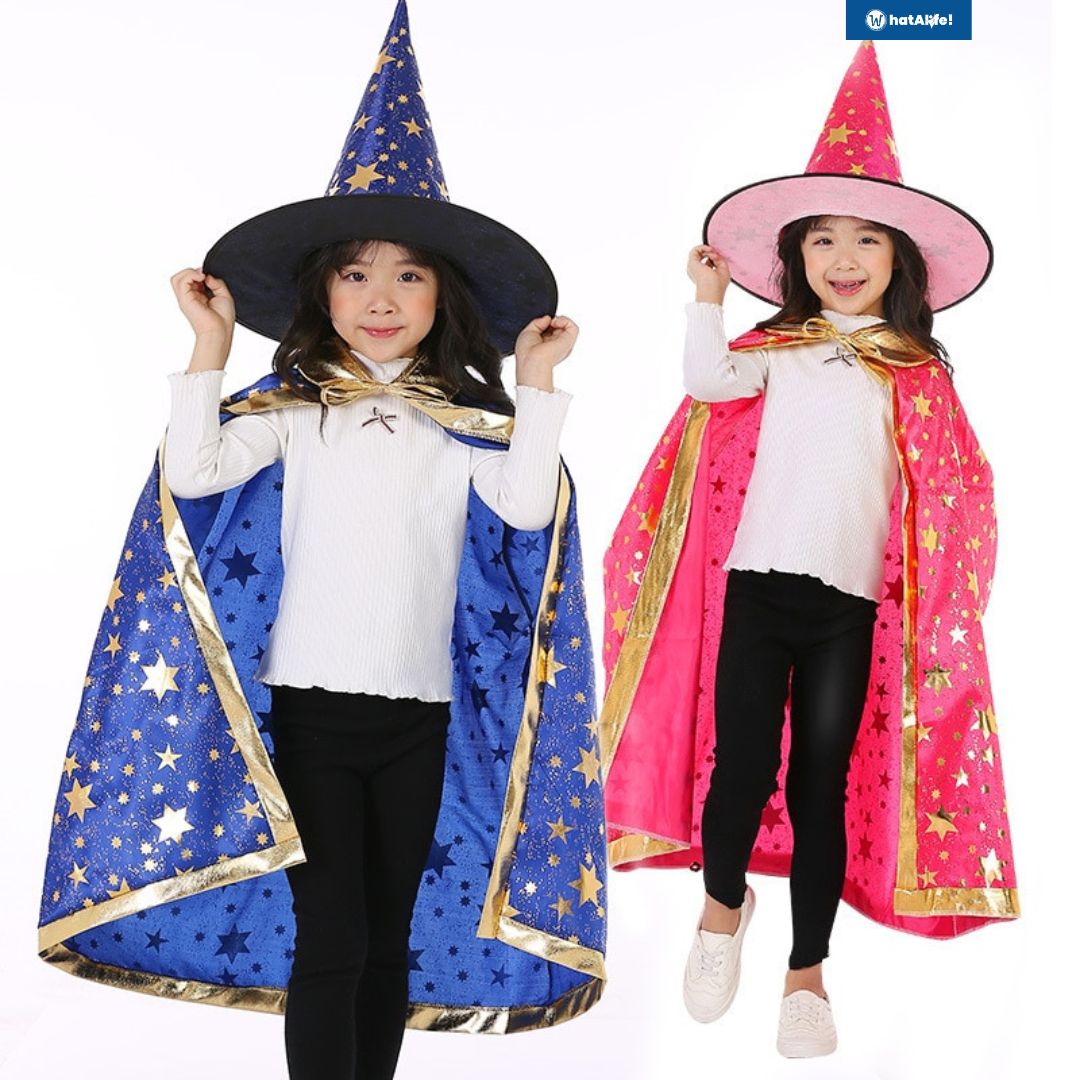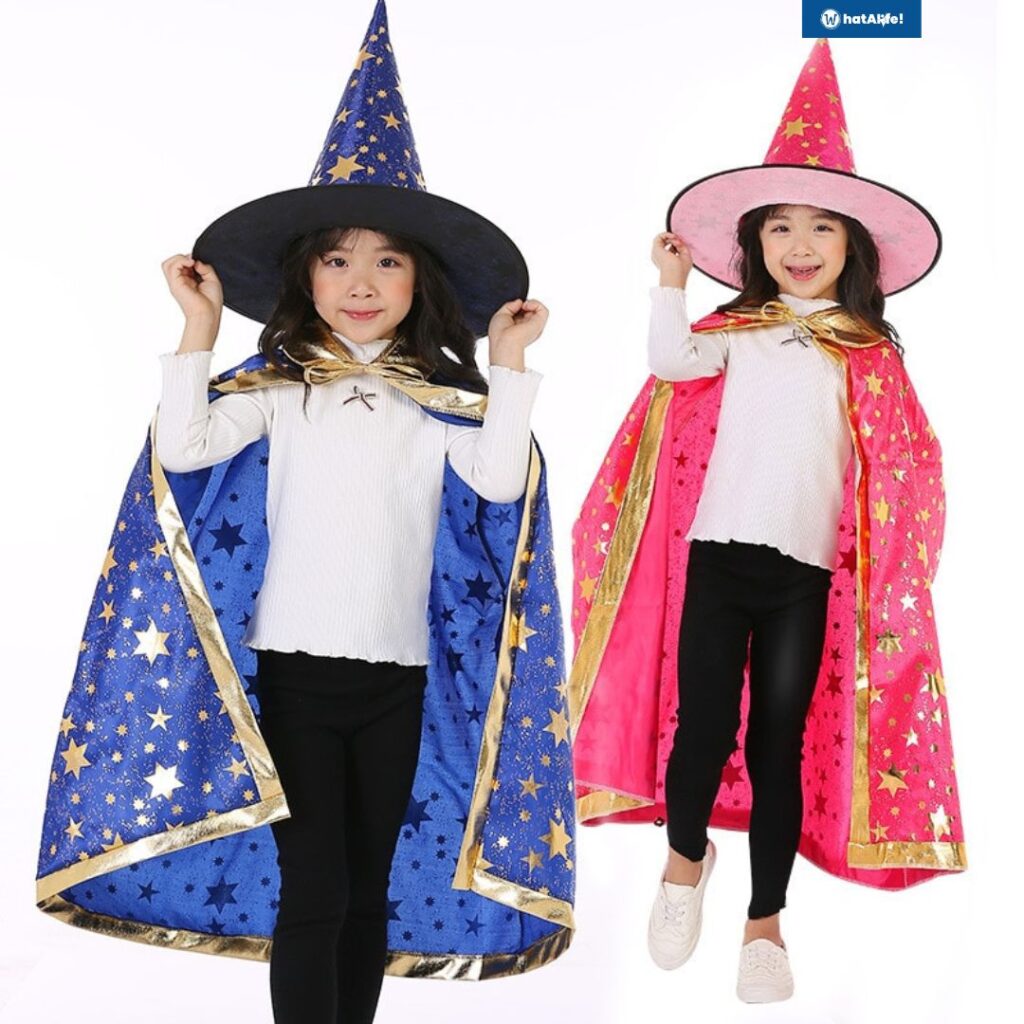 Halloween Costume for Kids
Children have more fun on Halloween when they wear costumes! An easy costume for any child is this witch or wizard costume set. It includes a cloak and a cap, both with polyester material. Its cloak length is about 82cm, and the cap's circumference is about 38.5cm. It's available in hot pink, black, purple, pink, blue, red, and orange colors.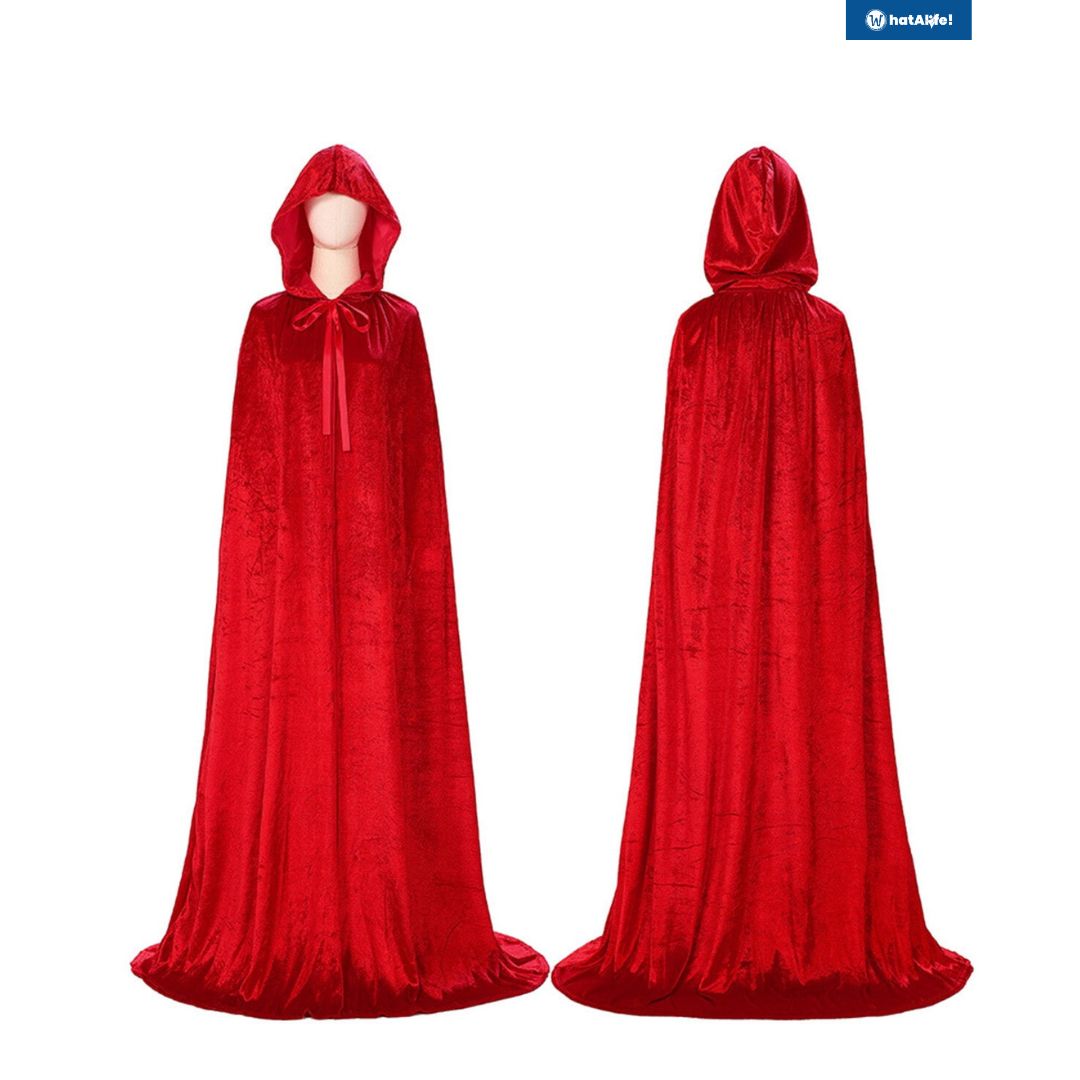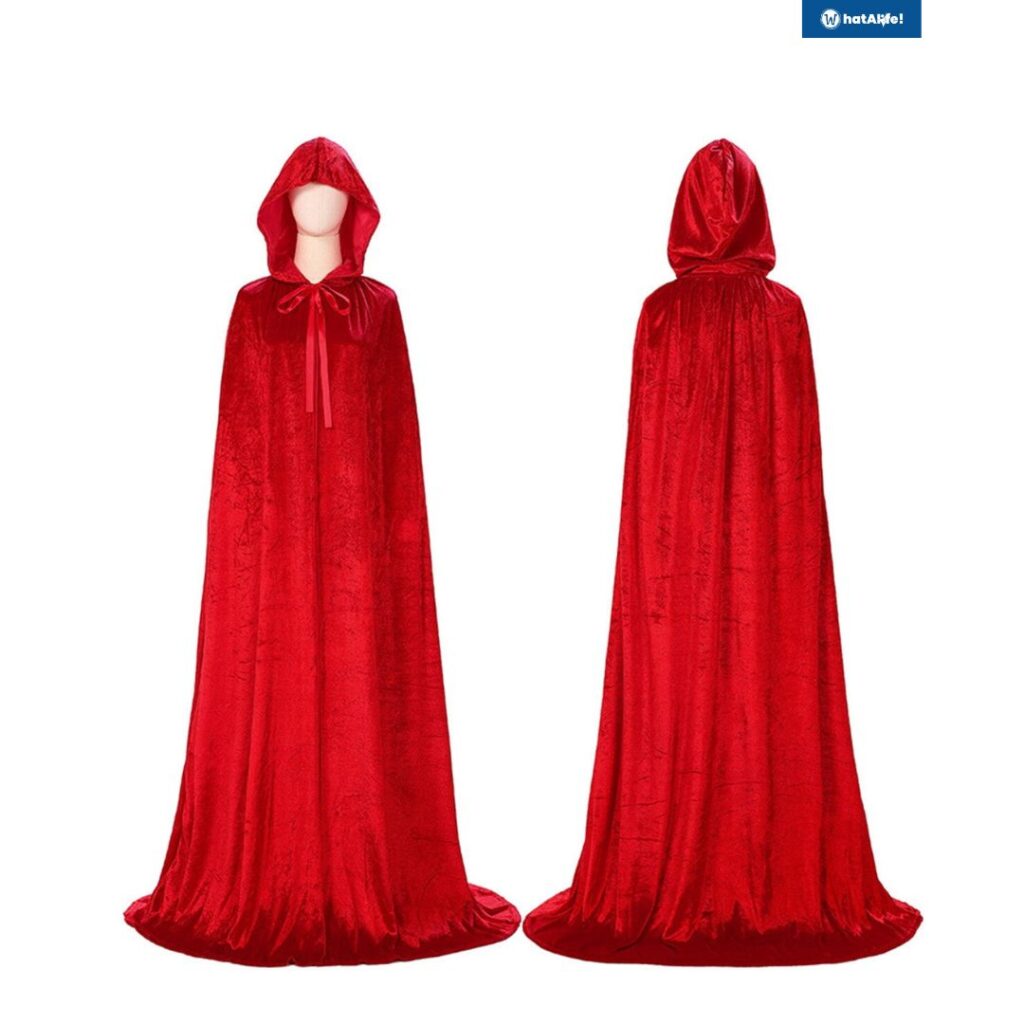 Halloween Costume for Adults
If kids have their own Halloween costumes, so should adults! This hooded cloak is perfect for anyone dressing up as a witch, wizard, or magician. As a Halloween item, it's made of a comfortable velvet material in black, red, dark green, purple, and blue colors.
GET INTO THE SEASON OF SCARES TODAY!
Halloween is a time for a spooky delight with friends and family. Having these Halloween party ideas adds more to the fun and enjoyment of the holiday experience!
Shop for these spooky items today! – WhatALife! 
---
Also read: The Best 12 Home Cleaning Materials in the Philippines