Looking for the best Spotify payment methods in the Philippines suited just for you? Check out this blog to learn more.
With Spotify, listening to music is so much simpler and more fun. The days of downloading MP3 files to listen to the newest Billboards single are long gone. The benefits listed below are available to you when you subscribe to Spotify Premium:
Ad-free music
Skips without limit (versus six (6) skips per hour for the free plan)
Stream any music
Streaming both online and offline (the free plan is online streaming only)
High-quality audio (free plan has basic audio quality)
If you want to experience music without advertisements and have the option to listen offline, we've listed down several Spotify payment methods in the Philippines in this blog.
Table of Contents
Make sure you have enough GCash balance available before purchasing a Spotify Premium subscription. You may pay for daily or weekly use starting at Php 15 per day.
Here are the steps on how to pay Spotify Premium subscription via GCash.
Step 1. Open the Spotify app or website, then select the "Premium" option.
Select a Spotify Premium subscription and click "Get Started":
Premium Mini – Php 15 per day, one account on mobile only
Premium Individual – Php 149 per month, single-person use
Premium Duo – Php 185 per month for 2 persons who share an address.
Premium Family – Php 214 per month for up to 6 family members residing under the same roof.
Step 2. Choose "Pay with GCash and PayMaya" from the list of available payment methods by simply scrolling down. Then select GCash.
Step 3. Review your payment information. You will receive a free month of Spotify Premium if you are a brand-new service user or have never signed up for a paid subscription. To proceed with the purchase, tap "Start My Spotify Premium."
If it isn't already filled in, enter your GCash mobile number. Click "Next."
Step 4. The registered cellphone number you provided will send a 6-digit authentication code. Your 4-digit GCash MPIN will appear once you enter that code and press "Next."
Step 5. You will now be asked to permit Spotify to debit your GCash balance.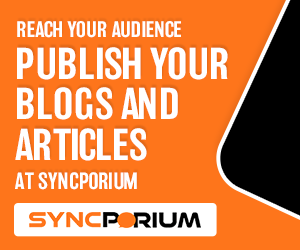 Click "Authorize" then input the 6-digit authentication code that your cell phone provided, and then choose "Next" after checking the box that reads, "I have read and understood the GCash Terms and Conditions."
Step 6. If the payment and linkage are successful, you will receive a text message telling you of such. GCash may prompt you to approve Spotify again, so tap "Authorize."
(Take note of the date of your subscription. Unless you cancel, Spotify will automatically charge you each month.)
The PayMaya e-wallet is now a simple way for users to pay for Spotify subscriptions.
To use Spotify Premium on PayMaya, customers may follow the steps below:
Step 1. After ensuring your app is updated to the most recent version, tap the "Play" button on the PayMaya mobile app's home screen.
Step 2. Select Spotify and the selected Premium Plan under the "Music" option. Next, choose a monthly, weekly, or daily subscription.
Step 3. Download and log in to Spotify.
Step 4. You can enter after completing the transaction with your PayMaya wallet.
Load
This may be the perfect chance to consider whether to upgrade to Spotify Premium since you can pay your monthly subscription fee without a credit card!
Step 1. Install Spotify and create an account or sign in to your Spotify account if you already have one.
Step 2. Go to Premium and choose your preferred subscription. Make sure you have the right load amount on your mobile number before you proceed. Get Premium by clicking 'continue.'
Step 3. For a preferred subscription to be charged to your mobile load or bill, just select Pay with Mobile.
Step 4. Click Send PIN after selecting your network and entering your mobile number.
Step 5. Wait for the SMS with your verification code. Click "Continue" after entering the code on the Spotify Premium page.
Step 6. Congrats! You can now enjoy Spotify Premium with an ad-free listening experience.
Read more about paying Spotify via Globe here or via Smart here.
Paypal
To pay for Spotify Premium subscriptions, you may also use PayPal.
For a PayPal payment to be successful:
Step 1. Verify that the country specified in your Spotify account matches the one registered on your PayPal account.
Step 2. Verify the status of your PayPal account. Visit PayPal's support page for additional information.
Still not working?
Try again in a few days, or try it in a private or incognito window (there could have been a brief connectivity issue).
A different payment option could work.
Debit/Credit Card
If you have a debit or credit card, then the easiest payment option for you is through card payment.
Just click "Subscribe with credit card" and input your card information.
Some providers impose a temporary authorization fee when you add a payment method. Therefore, your subsequent billing date will be affected by the changes.
Spotify is accessible on various devices, including computers, phones, tablets, speakers, TVs, and automobiles, and Spotify Connect makes switching between them simple.
We hope that this quick guide on Spotify payment methods in the Philippines is able to help you get the best experience out of Spotify! –WhatALife!/Brix
---
Also read: Instagram reverses TikTok-like features following backlash