As a result of complaints that it was only attempting to imitate TikTok and that they liked it before, Instagram will roll back some of its most recent platform modifications.
In an interview with Platformer on Thursday, Instagram's CEO, Adam Mosseri, stated that a test version of the platform that exhibited full-screen images and videos would be discontinued in the following weeks.
While it works on its algorithm, Instagram's CEO added that Instagram would reduce the number of suggested posts.
"I'm glad we took a risk. For once in a while, if we don't fail, we wouldn't be thinking big or bold enough," Mosseri said.
"But we need to take a big step back and regroup. [When] we've learned a lot, we come back with some new idea or iteration." the CEO added.
Among the numerous people who criticized these modifications were Kim and Kylie. They published a message with the caption "Make Instagram Instagram Again" on their story. Don't attempt to be TikTok. I want to look at my friends' cute photos. Regards, Everyone."
These are two of the most prominent Instagram users worldwide, it should be noted. Kim has 326 million Instagram followers and, in 2019, made up to $500K for every sponsored post. Second only to soccer legend Cristiano Ronaldo, who has 470 million followers, is her half-sister Kylie, who made up to a million dollars each post in 2018. Kylie has 360 million followers on the network.
They have also consistently demonstrated their control over social media. For example, an insider said that Snapchat's stock dropped by nearly 8% after Jenner stopped using the platform due to a redesign. As a result, Snapchat lost more than $1 billion in sales.
In a video uploaded on social media Tuesday, Mosseri explained that while photo-sharing will always be a feature of the app, Instagram's future will be more focused on video.
👋🏼 There's a lot happening on Instagram right now.

I wanted to address a few things we're working on to make Instagram a better experience.

Please let me know what you think 👇🏼 pic.twitter.com/x1If5qrCyS

— Adam Mosseri (@mosseri) July 26, 2022
The site has been promoting more video-based content under the leadership of Mark Zuckerberg, CEO of Meta, which owns Facebook and Instagram.
According to Mosseri, the utilization statistics for the new design "isn't terrific," and people were dissatisfied. However, he added without specifying how much it would temporarily reduce Instagram's quantity of suggested posts.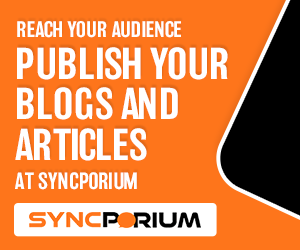 The rollback, according to Mosseri, won't last forever.
The two platforms
With no distinction between Reels and conventional video uploads, Instagram intends to automatically broadcast the majority of videos under 15 minutes in the Reels format. Reels, which users may presently only remix, were also going to be able to utilize any public post, according to the app.
The primary driving force behind this shift is a disparity in user appeal. While TikTok is built on algorithmic suggestions and demographic research to promote viral content, Instagram is a social media platform that aims to share photos and upload videos with friends and followers. – WhatALife!/Brix
---
Also read: HOW TO: Download TikTok Videos Without Watermark – The Top 2 Most Effective Ways