MANILA, PHILIPPINES — Miles Ocampo, 25, and Elijah Canlas, 21, maintain that their age gap has never been a problem in their relationship.
Actor Elijah Canlas revealed that until meeting Miles Ocampo, he had never indeed considered dating another artist.
On the 2020 TV5 teleserye "Paano ang Pangako?," Elijah and Miles first collaborated. While filming, Elijah claimed he didn't court Miles yet.
"Because I wanted to maintain my professionalism," the young actor said.
"Despite being romantically matched in the plot, we seldom spoke on the set. Although we felt at ease with one another, the world was moving very quickly. Before we shot the entire thing, I hadn't given her a thought. I promise to keep my word! Just ask my friends and family. I've long said I'm not interested in dating artists, but Miles is more than that for some reason," Elijah told Inquirer Entertainment.
Elijah has just left his Baguio City filming location for the TV show "Suntok sa Buwan," which is presently running on TV5. Miles is so encouraging that she drove up to Baguio a few weeks ago to meet him.
"She is now busy with 'Eat… Bulaga!' given that it is a daily show. This morning, I drove her to work," the actor said.
Elijah further asserted that his four-year age difference from Miles, 25, has never been a problem.
"Because we constantly communicate on the same wavelength, it's never a problem. But, weirdly, we don't get along well with other kids our age," Elijah added.
Blue Room
Elijah is part of Ma-an Asuncion's "Blue Room," an entry to the 18th Cinemalaya Philippine Independent Film Festival.
A progressive rock band of affluent teens is caught for drug possession and taken to the "Blue Room," where they are forced to choose between freedom and standing up for their principles.
Asuncion says most police precincts have a Blue Room as a holding area for VIP detainees.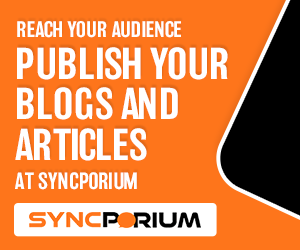 "The band members were imprisoned there while negotiations took place for their release," according to the director.
Asuncion continued by saying that "Blue Room" reflects her viewpoint as a Filipino filmmaker and as a person.
The band Rebel Rebel is portrayed in the film by JK Labajo, Harvey Bautista, Nourijune, Keoni Jin, and Elijah.
"Blue Room" will be shown in selected theaters until August 17 and in several local towns from August 22 to August 29. –WhatALife!/Brix
---
Also read: Donny Pangilinan, Belle Mariano spotted holding hands at NAIA before heading to Star Magic Tour in New York