If you enjoy online shopping, you're likely familiar with e-commerce stores like Shopee and Lazada. However, you might not be as familiar with the process of becoming a seller on Lazada, particularly in the Philippines. Lazada provides a comprehensive seller center for potential and current sellers to manage their accounts, products, and transactions. In this guide, we will discuss the first step in becoming a Lazada Seller in the Philippines: using the Lazada Seller Center.
How to Use Lazada Seller Center Philippines
To create a Lazada Seller account, simply go to the sign-up page through the Lazada Seller Center website or download the Lazada Seller Center app on Google Play and App Store.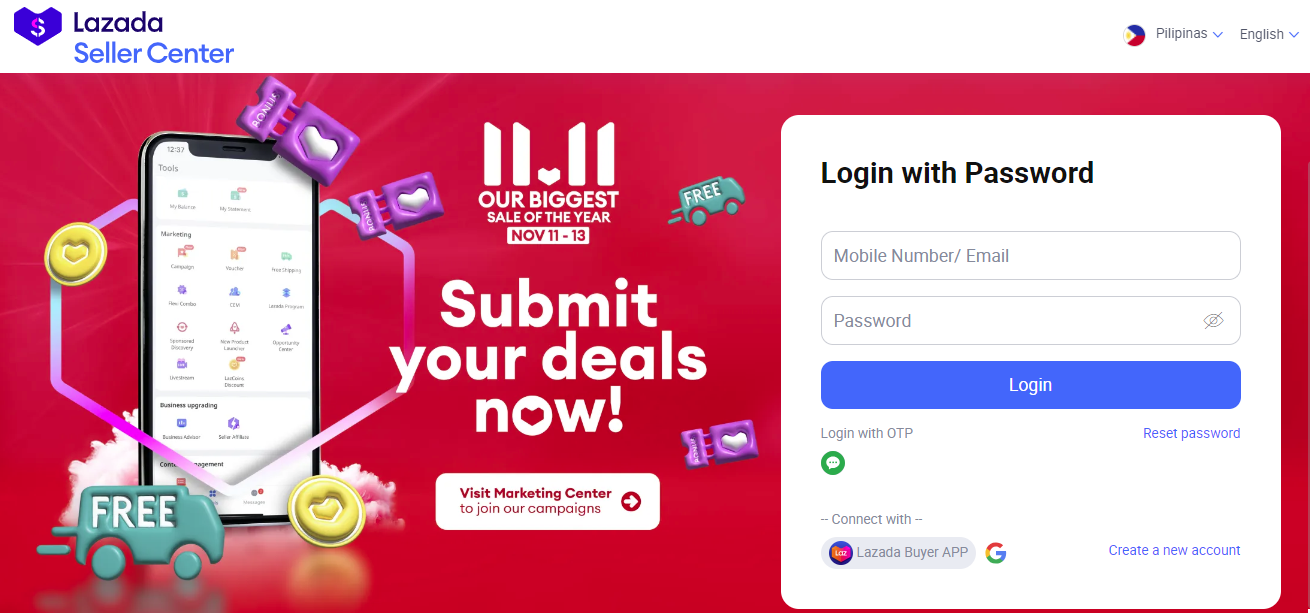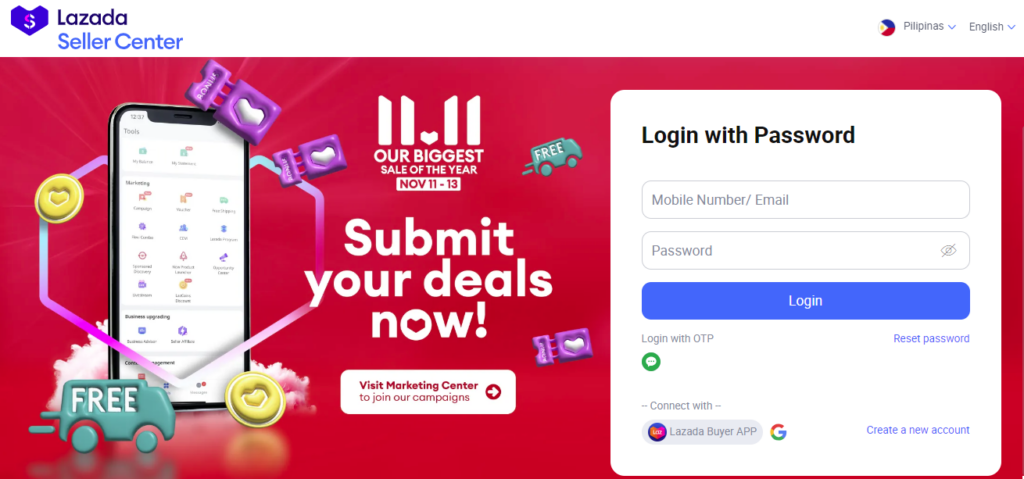 If you don't have an account, click "Create a New Account" at the bottom of the page.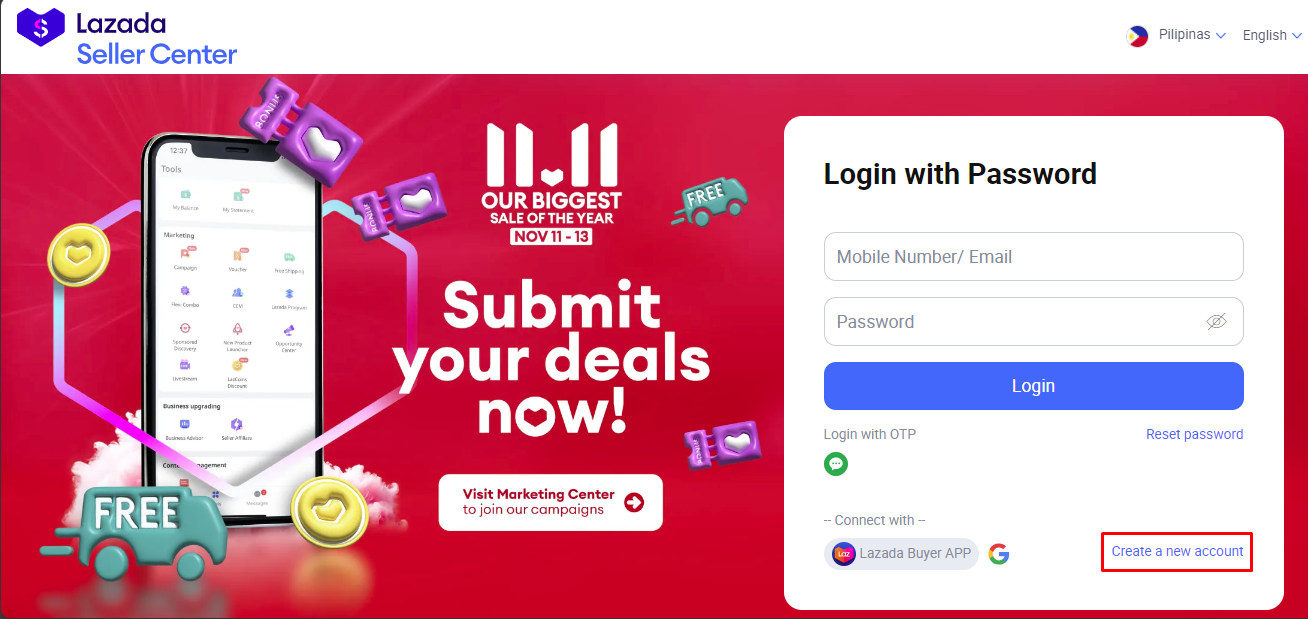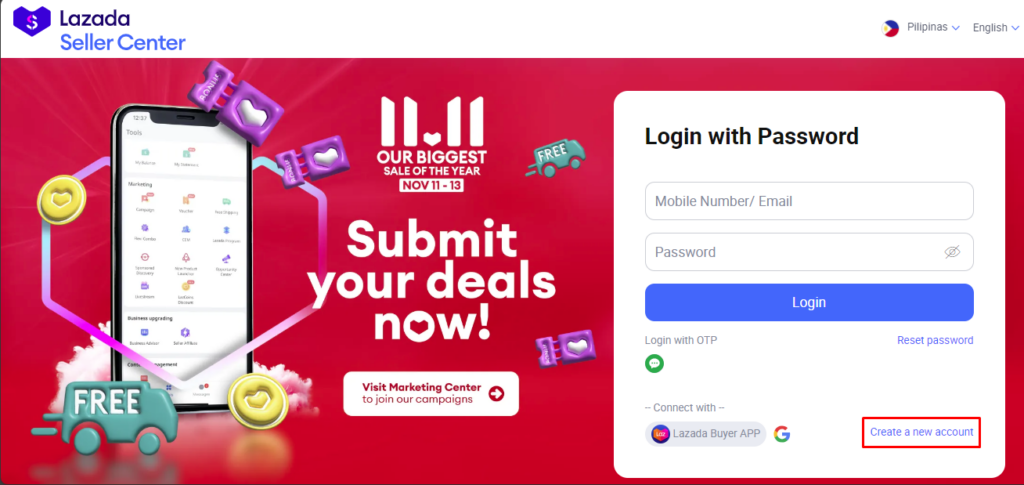 Then, enter your phone number in the space provided and click "Verify with SMS" for verification.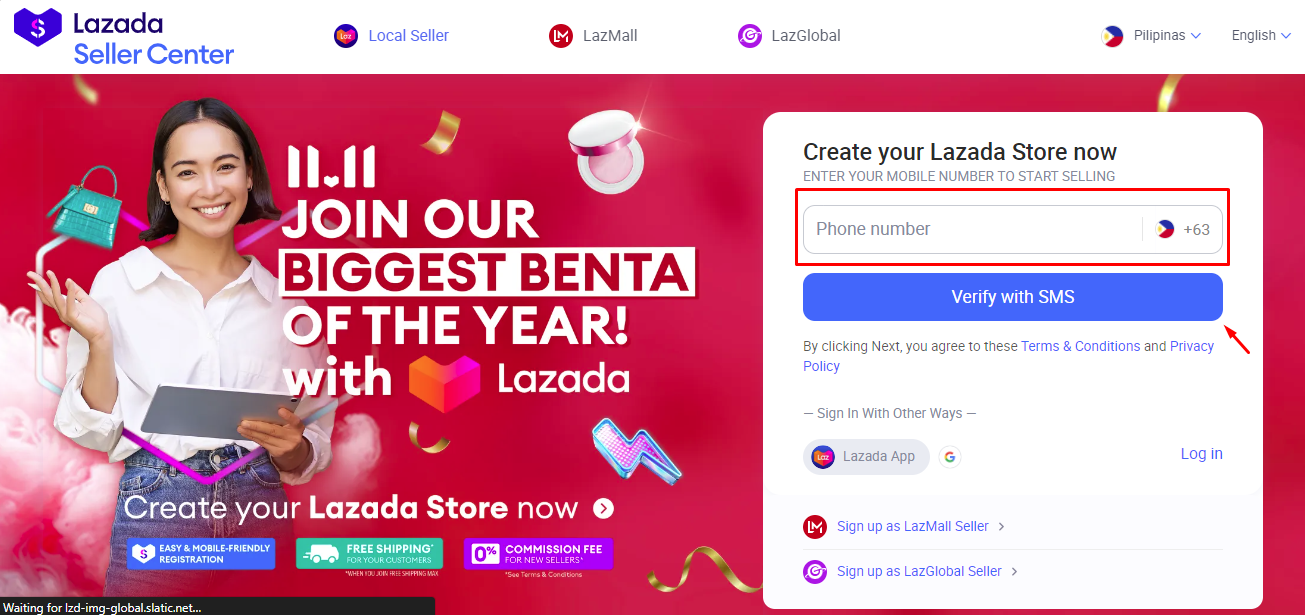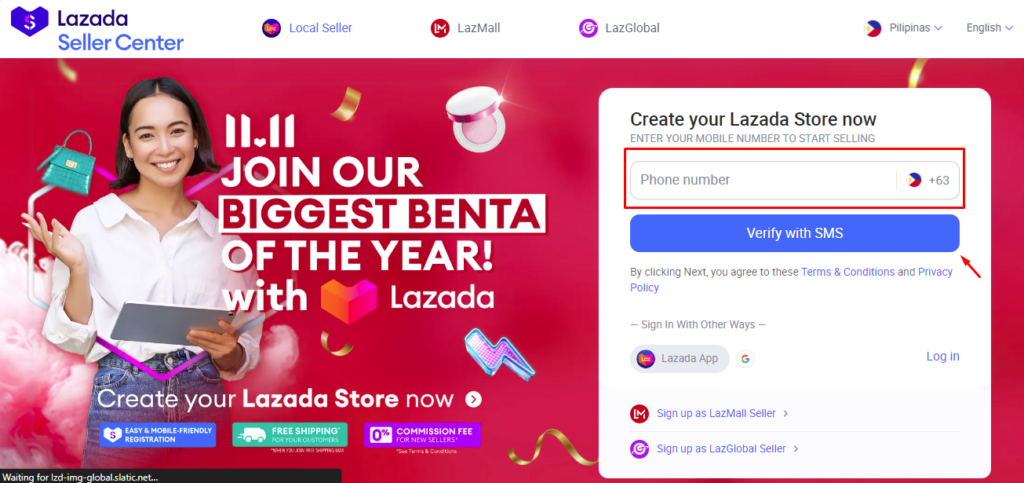 Note: If you already have an account, just log in with your mobile number or email address and your password.
To set up your password, choose an Account Type first. For Individual Sellers, click "Individual – Personal ID and bank account needed." If you are a Corporate Seller, click "Corporate – BIR2303 COR and bank document needed."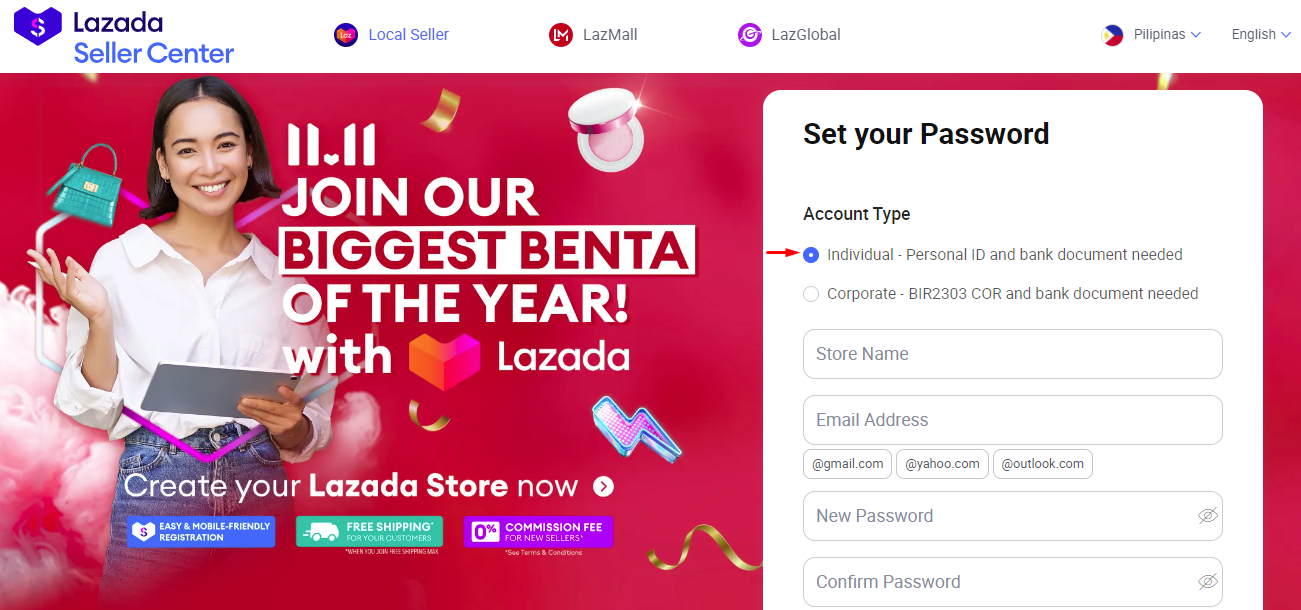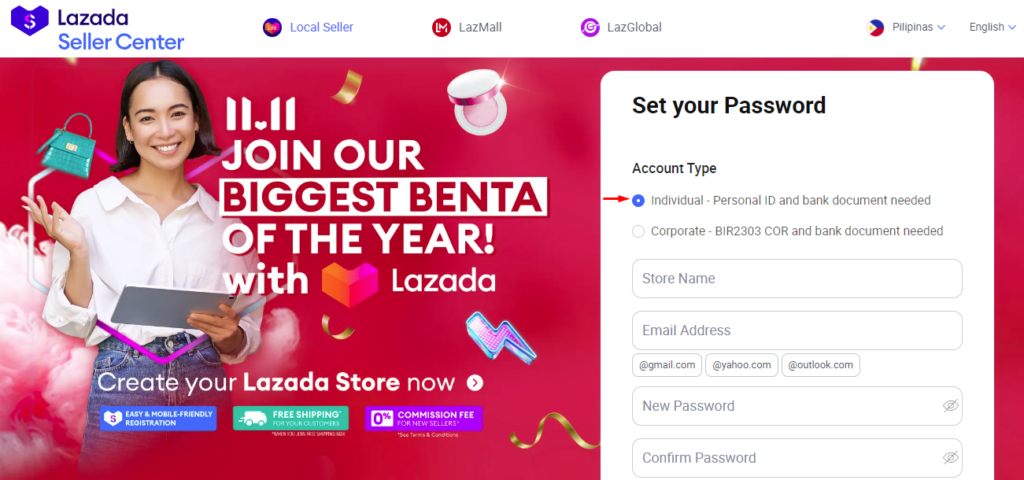 Enter your store name, email address together with your password.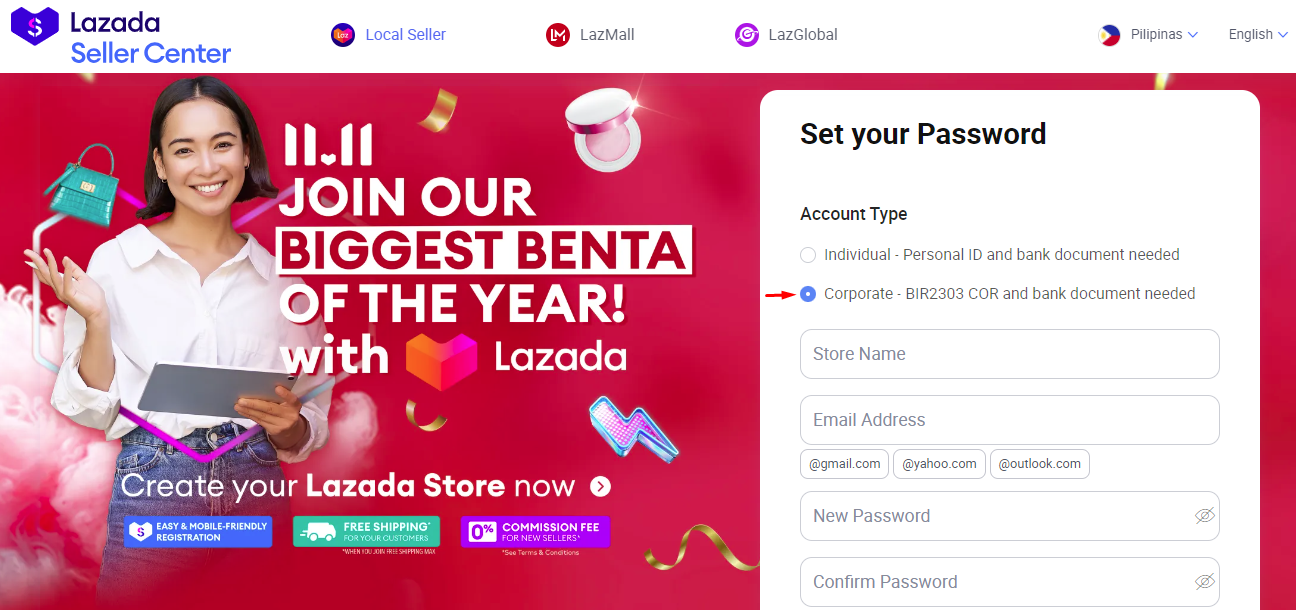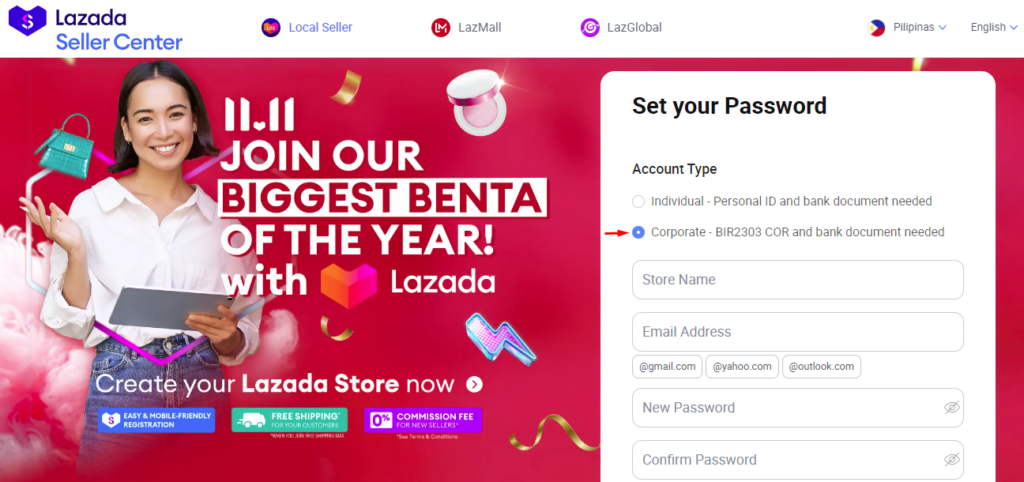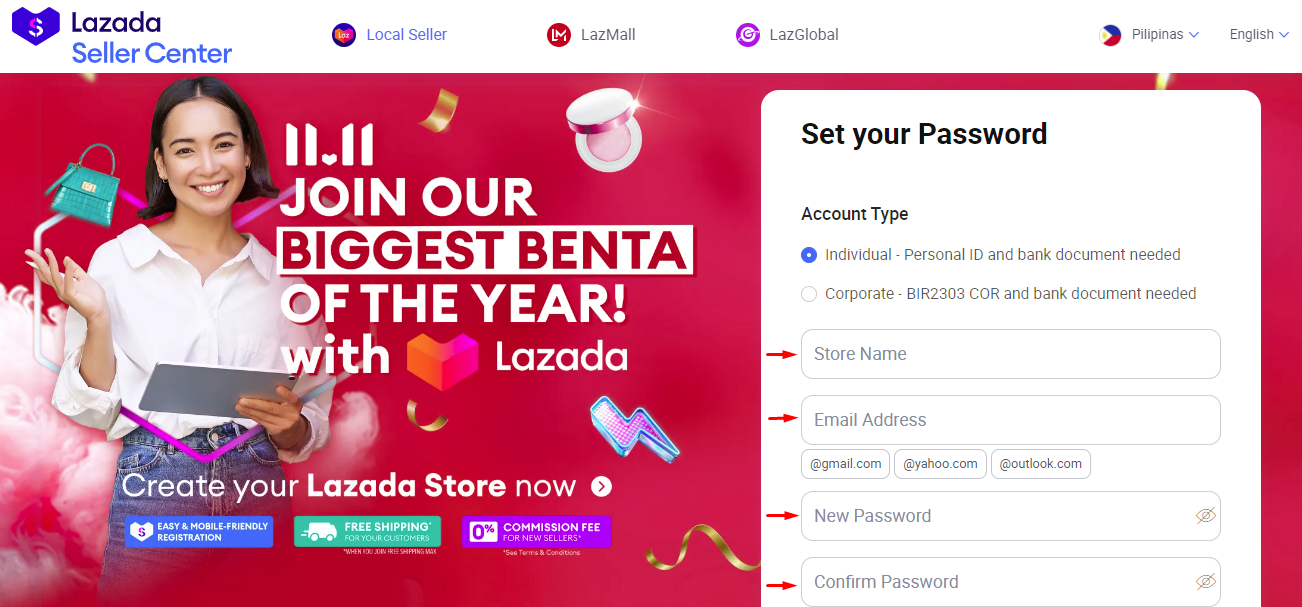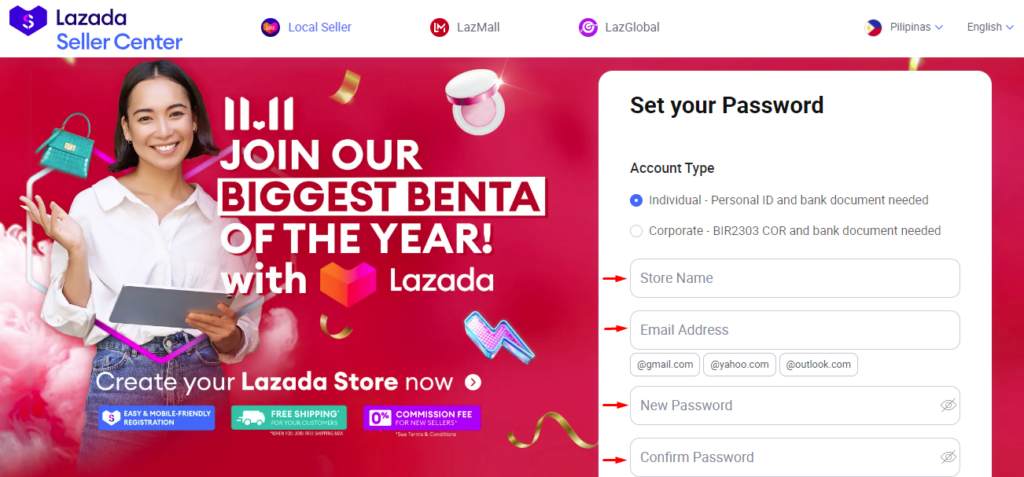 After entering your information, the next page should look like this: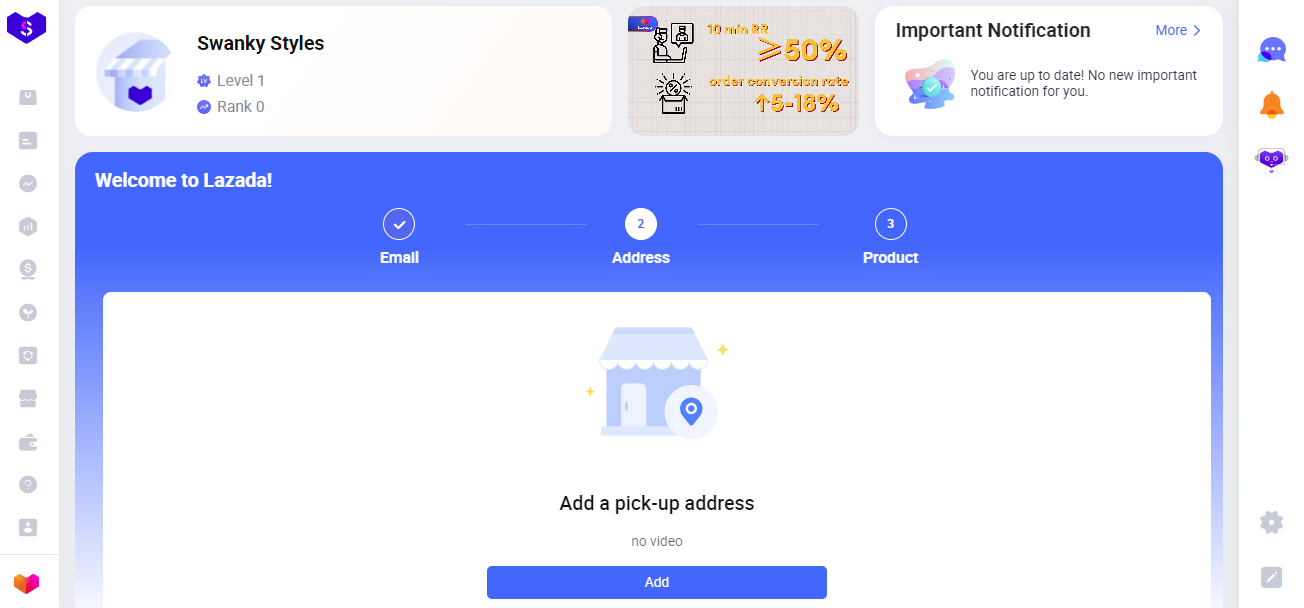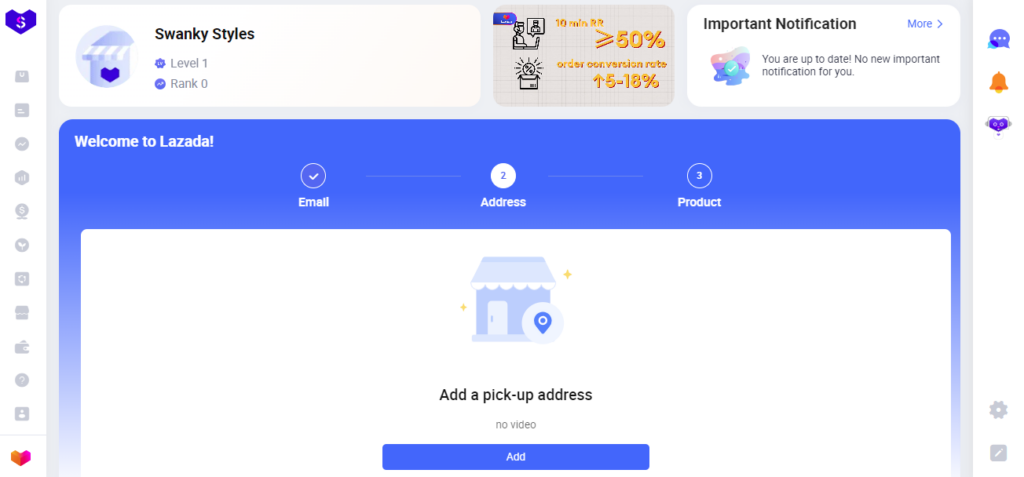 You should also add a pick-up address since this one will be used for fulfillment of your orders.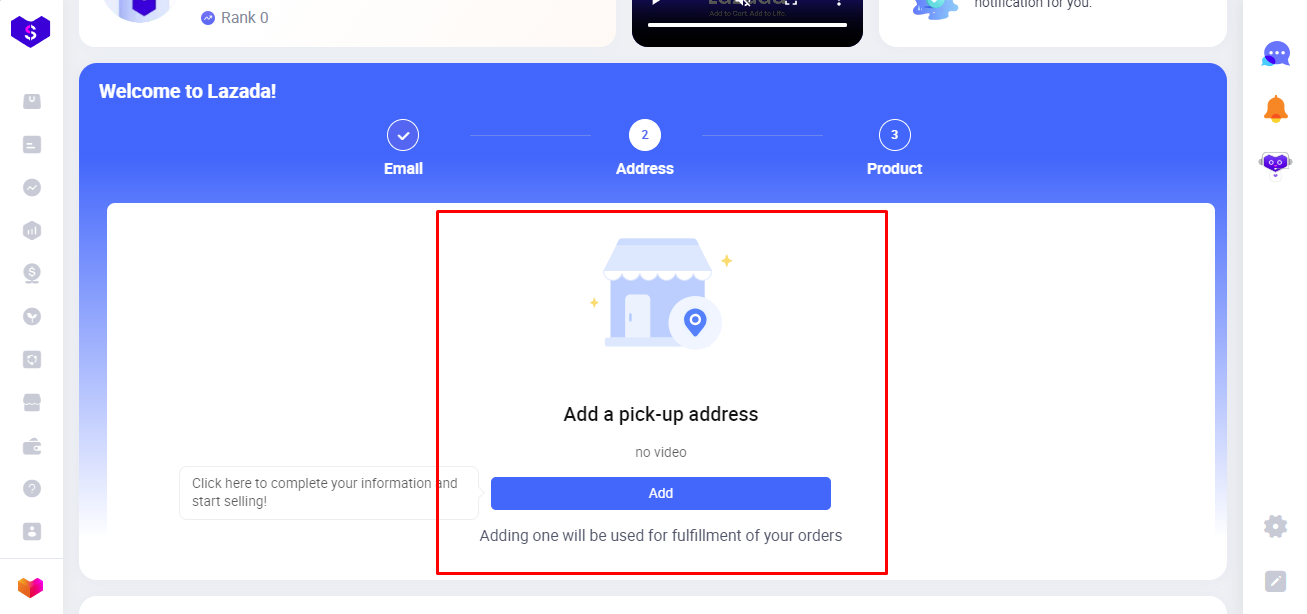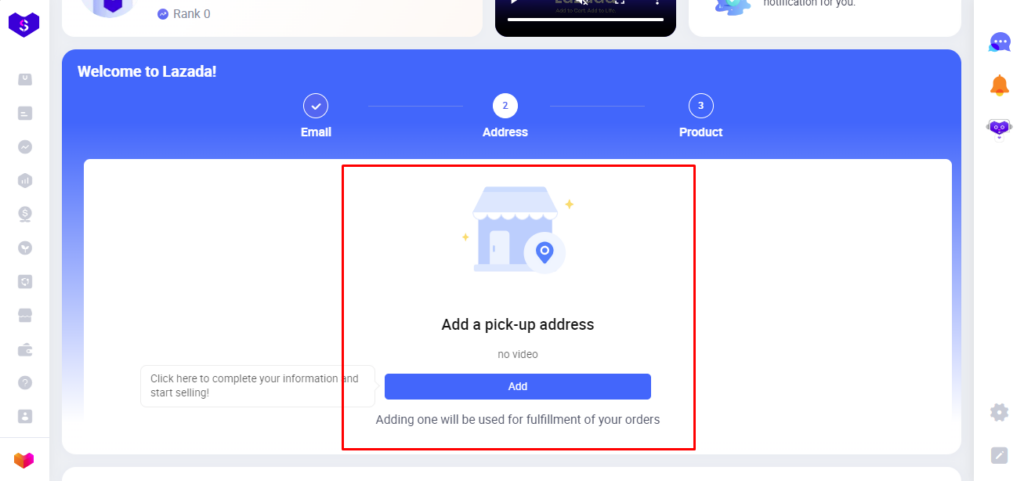 Then, add descriptions, images and other information of your first product here: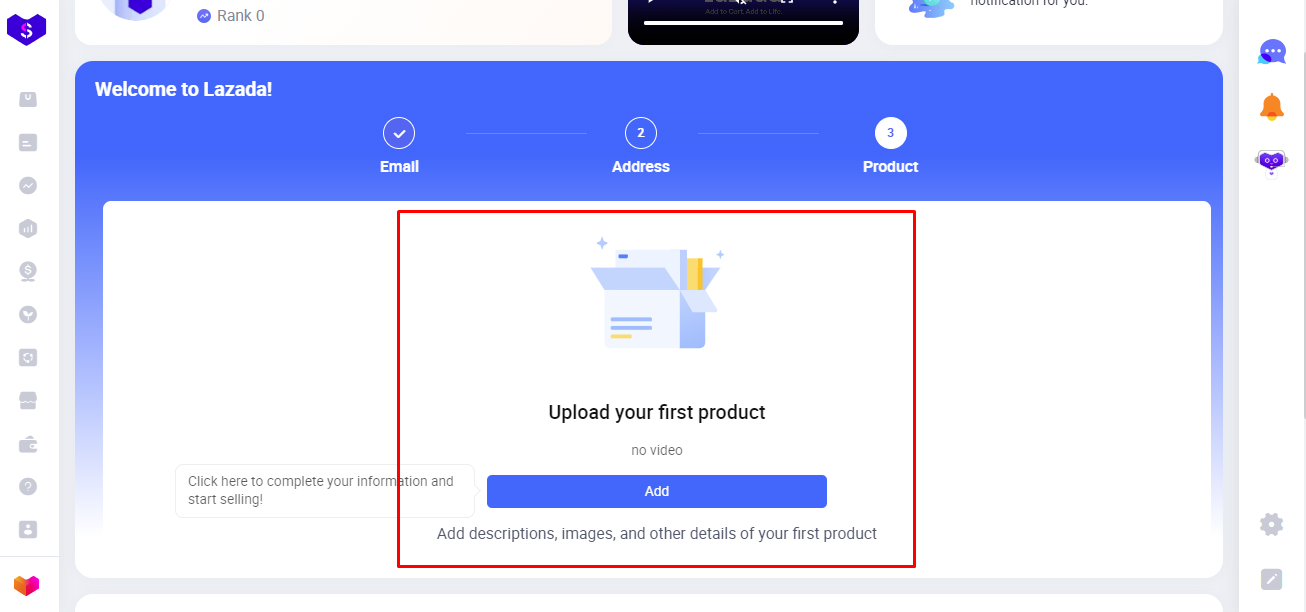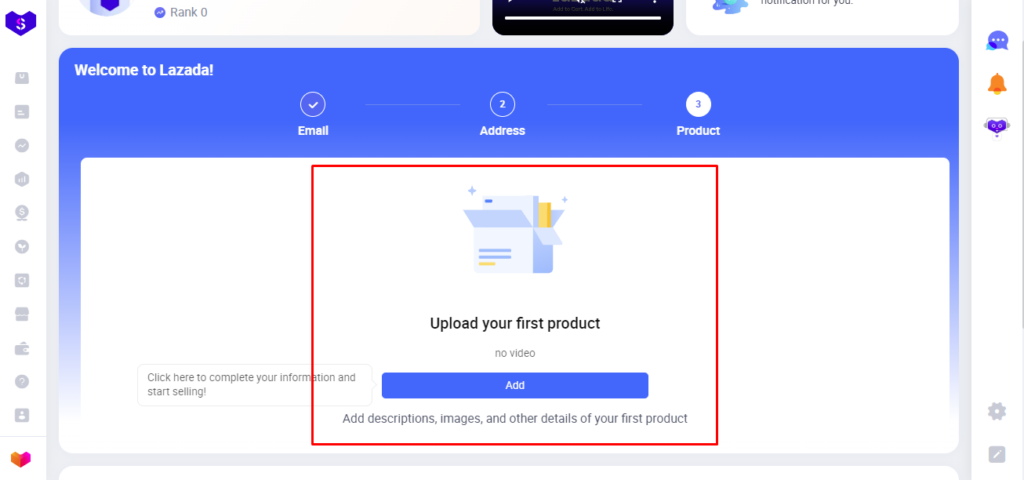 Benefits of becoming a Lazada Seller in the Philippines
The benefits of being a seller in Lazada include the following:
0% Commission Fee on sales
Use of the platform's advanced technology and online reach
Ability to promote items across the country
Access to different forms of selling online through the Marketplace
Learning opportunities from other sellers
Top-notch support from the online shop
Potential to expand your profession
Additionally, Lazada offers LazMall, an official platform where brands can sell original items.
Logging in to Lazada Seller Center
Enter your mobile phone number or email address and your password then click "Login"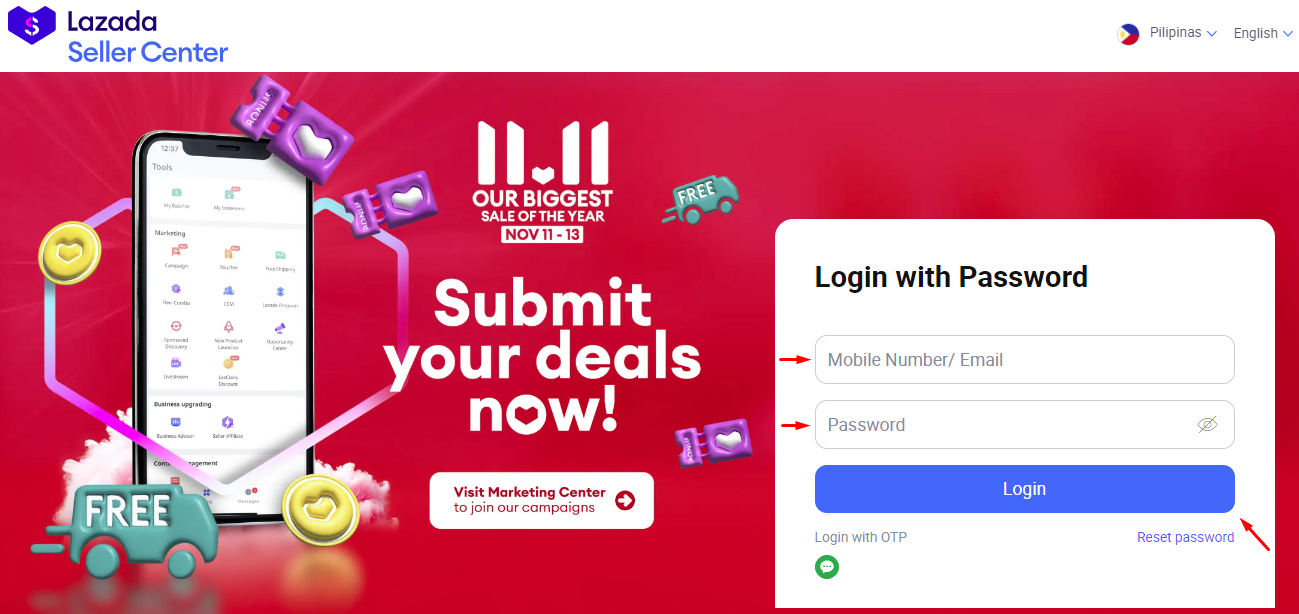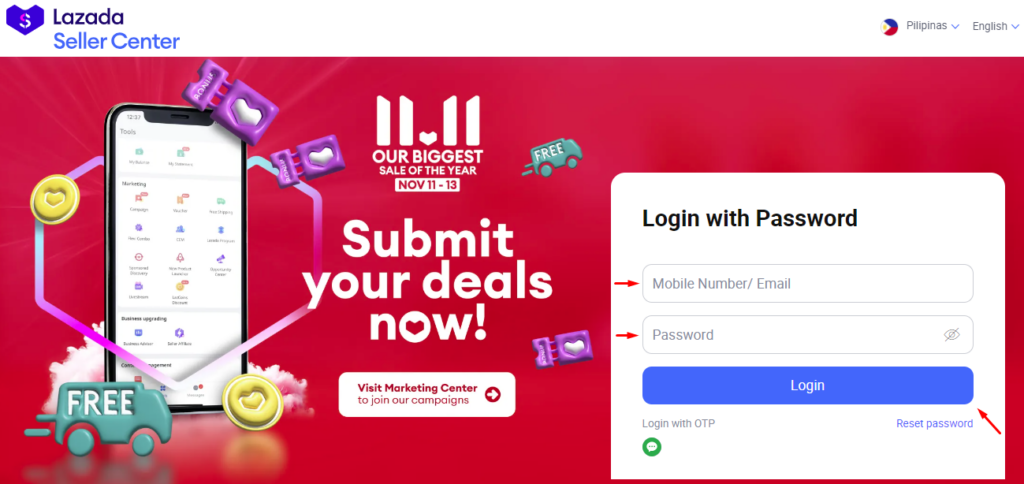 If you have Lazada Seller Center Login issues, you may check Lazada's questions and answers in their Support Center here or fill in the suggested online form and Lazada will assist your request accordingly for the following issues:
Just click on the link above and choose your enquiries via the drop-down box.
Conclusion
Understanding the intricacies of the Lazada Seller Center Philippines is crucial for effective business management. Besides following the above instructions, it's beneficial to familiarize yourself with the platform for a comprehensive understanding of its operations.
Being a good Lazada Seller in the Philippines means regularly accessing your Lazada Seller Center to stay updated with customer inquiries, order statuses, and overall business performance.
---
Also Read: GUIDE: How To Become Lazada Seller