(UPDATED) Check out the complete list of passers for the February 2022 BAR Exam results here.
Latest Updates:
"Bar results go as planned. Special en banc session at 10am, afterwards Bar chair Justice Marvic Leonen is scheduled to make the announcement inside SC." – Rappler
8,241 of the 11,402 (72.28%) have passed the 2022 Bar Exam.
MOA arena is the venue for the oath taking. – Justice Marvic Leonen
On Tuesday, April 12, 2022, the Supreme Court (SC) of the Philippines will issue the February 2022 Bar exam results for batch 2020-2021 to over 11,000 examinees, including the official list of passers and topnotchers.
The Supreme Court is expected to announce the BAR Exam 2022 Results in April, which will include a list of passers and topnotchers for the batch 2021-2022. After the Supreme Court has officially issued the results, they will be available on this website.
The license tests were administered by the BAR Examinations Chairperson, Justice Marvic M.V.F. Leonen, in collaboration with many Local Government Units (LGUs) around the country to approximately 11, 000 examinees.
The Bar exam was held for the first time locally. It is not dependent on penmanship because it was completed digitally, has a smaller exam coverage, and is not spread out across four (4) consecutive Sundays in a month.
The digitized 2022 bar exams for 2020-2021 will have the most examinees ever. This batch will make up for the shortage of new lawyers that occurred in the last two years as a result of the pandemic. A total of 11,790 people have paid to sit for the tests.
Here is the OFFICIAL LIST of Bar Exams 2022 passers, sourced from the Philippine Supreme Court Public Information Office:
TOP LAW SCHOOLS (with more than 100 bar takers)
Ateneo De Manila University (99.64%)
University of the Philippines Diliman (98.84%)
San Beda University (98.11%)
University of San Carlos (98.00%)
University of Santo Tomas, Manila (93.06%)
LIST OF PASSERS A TO G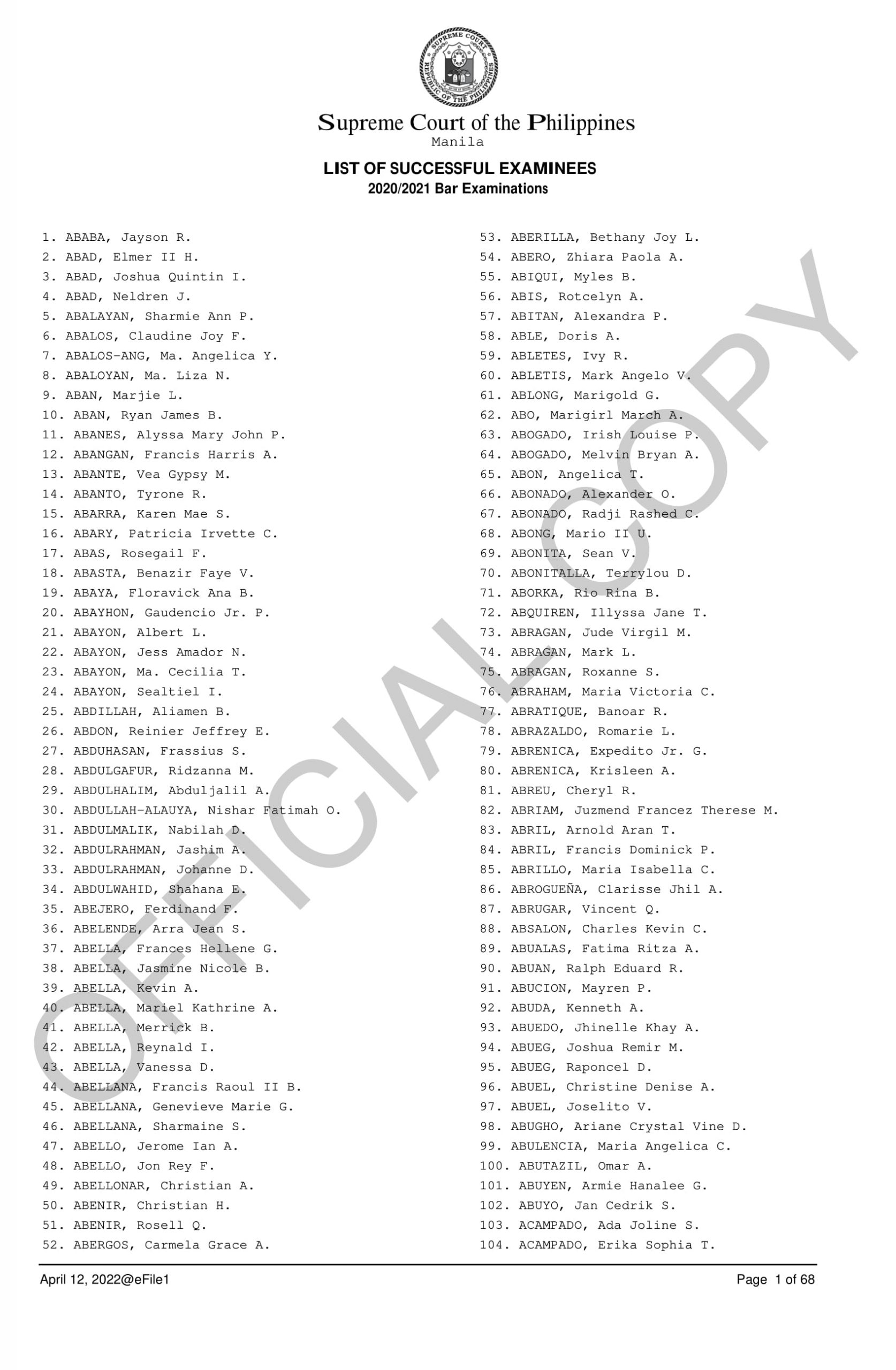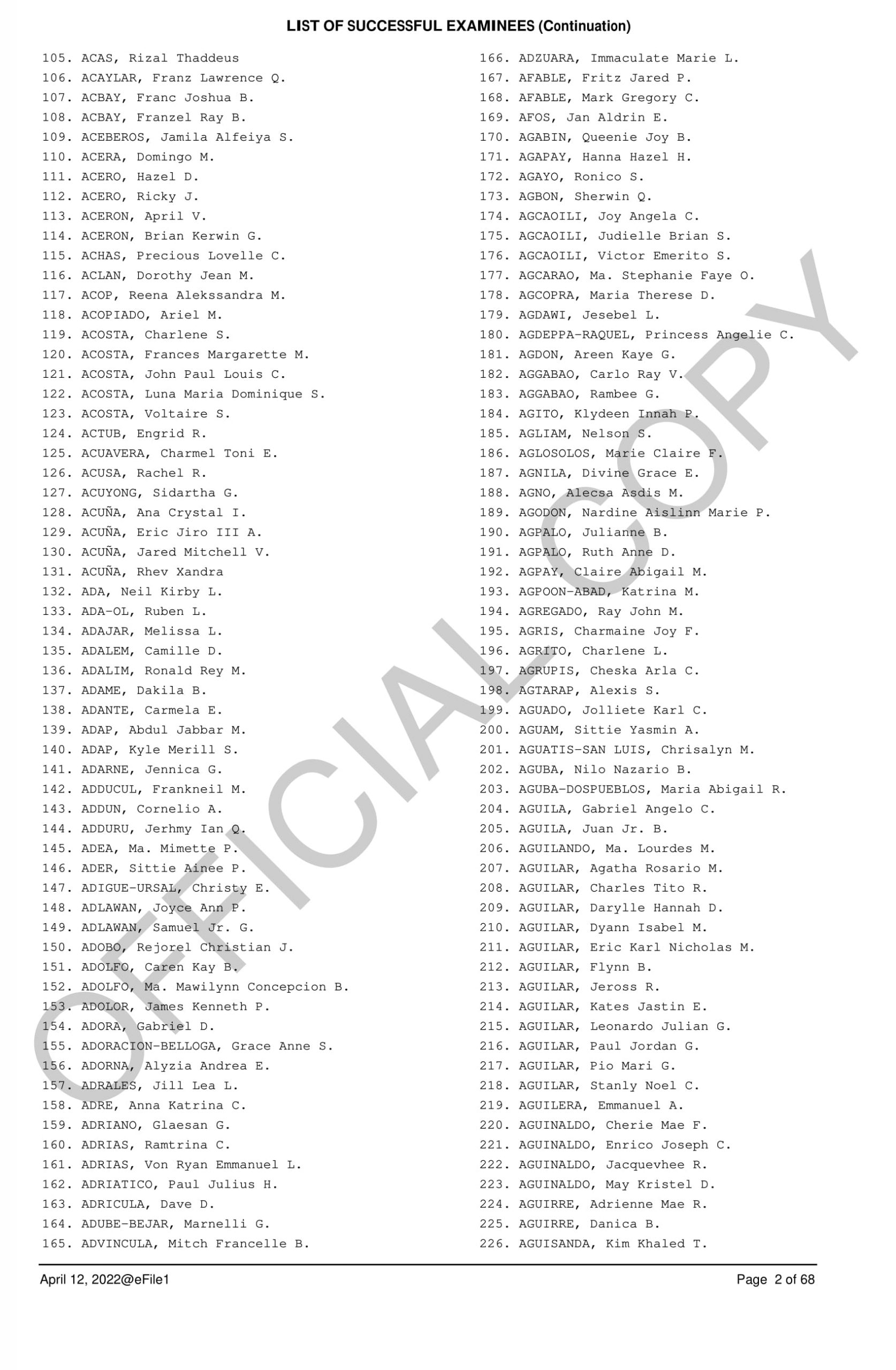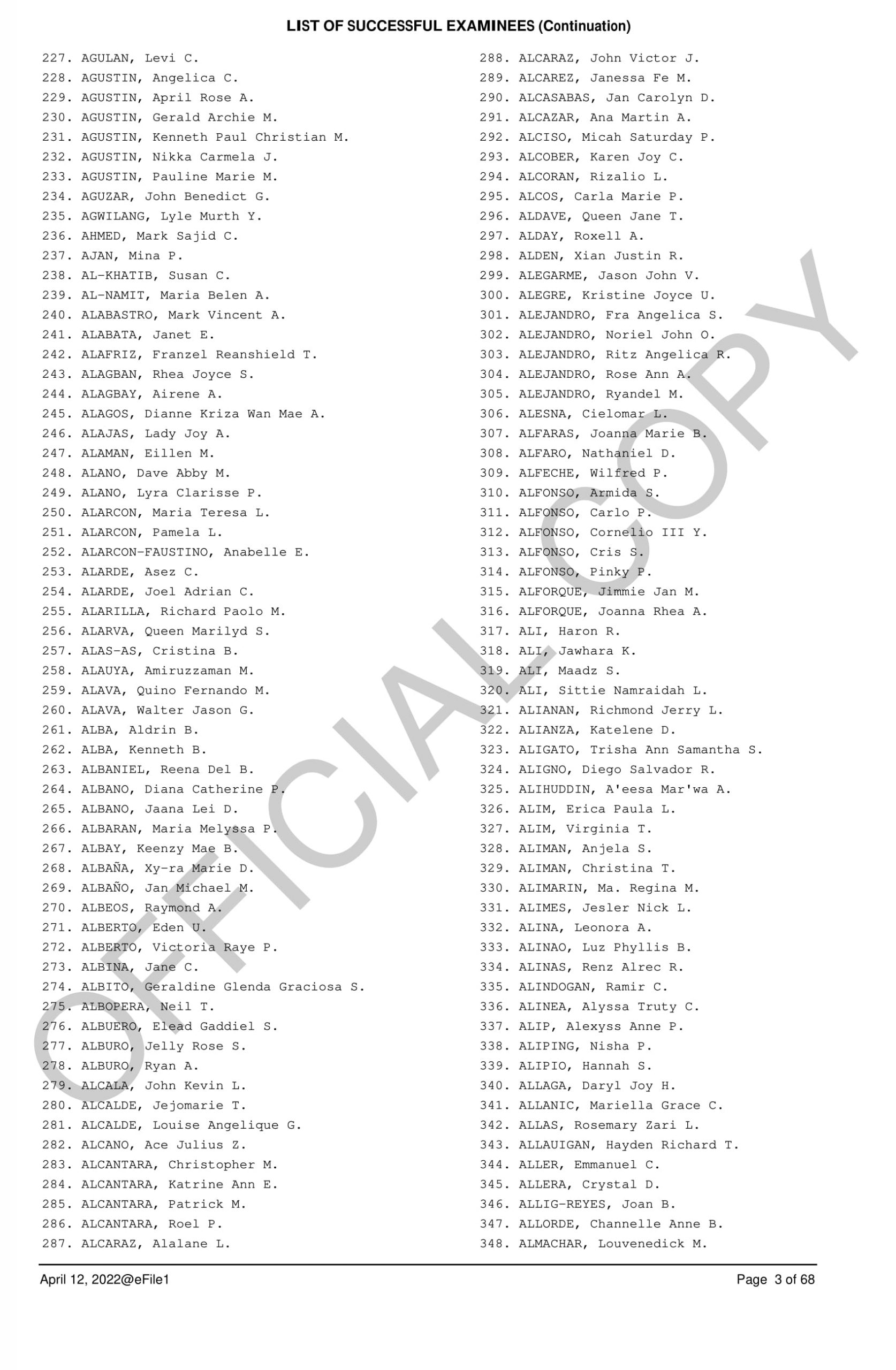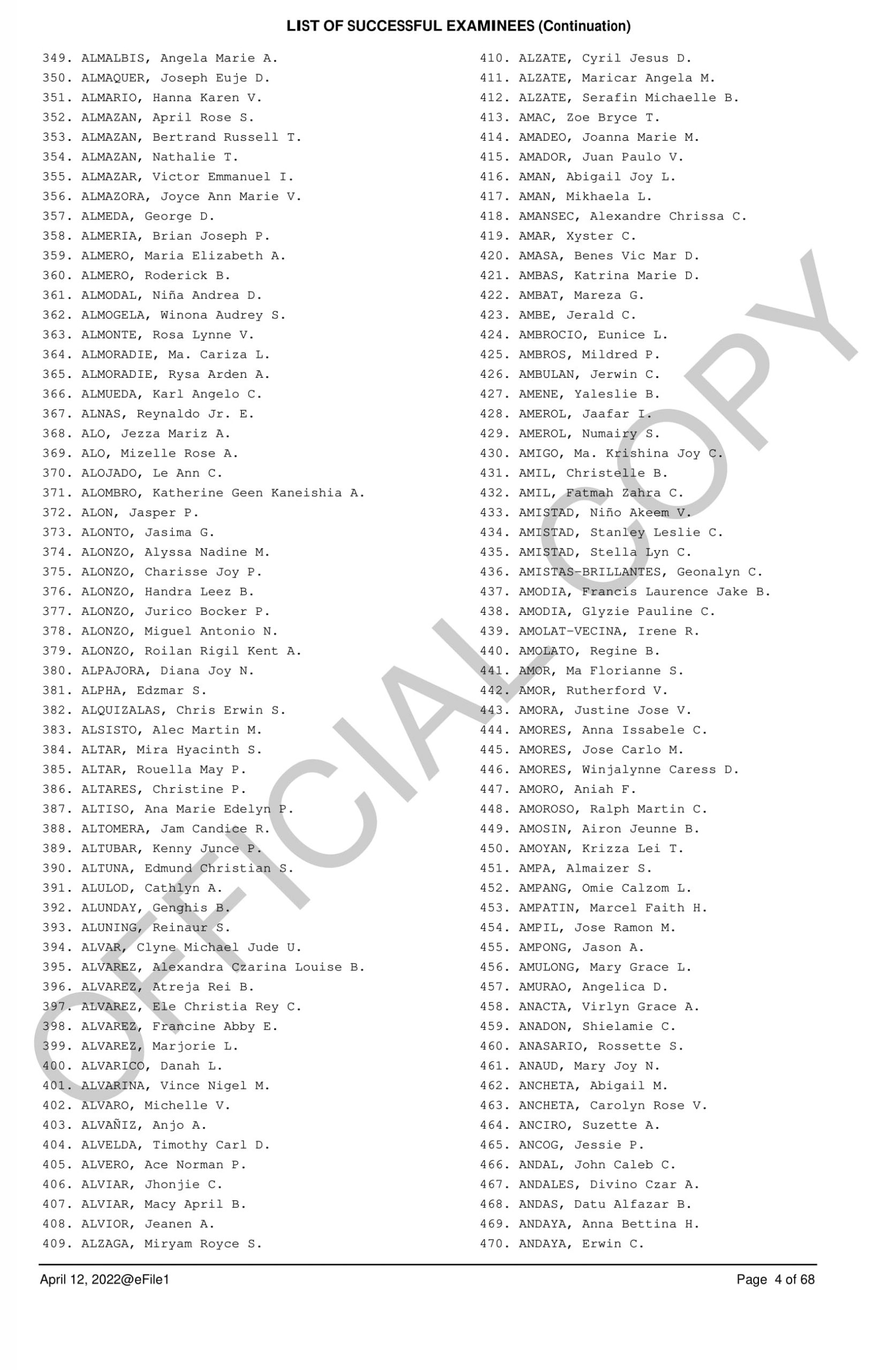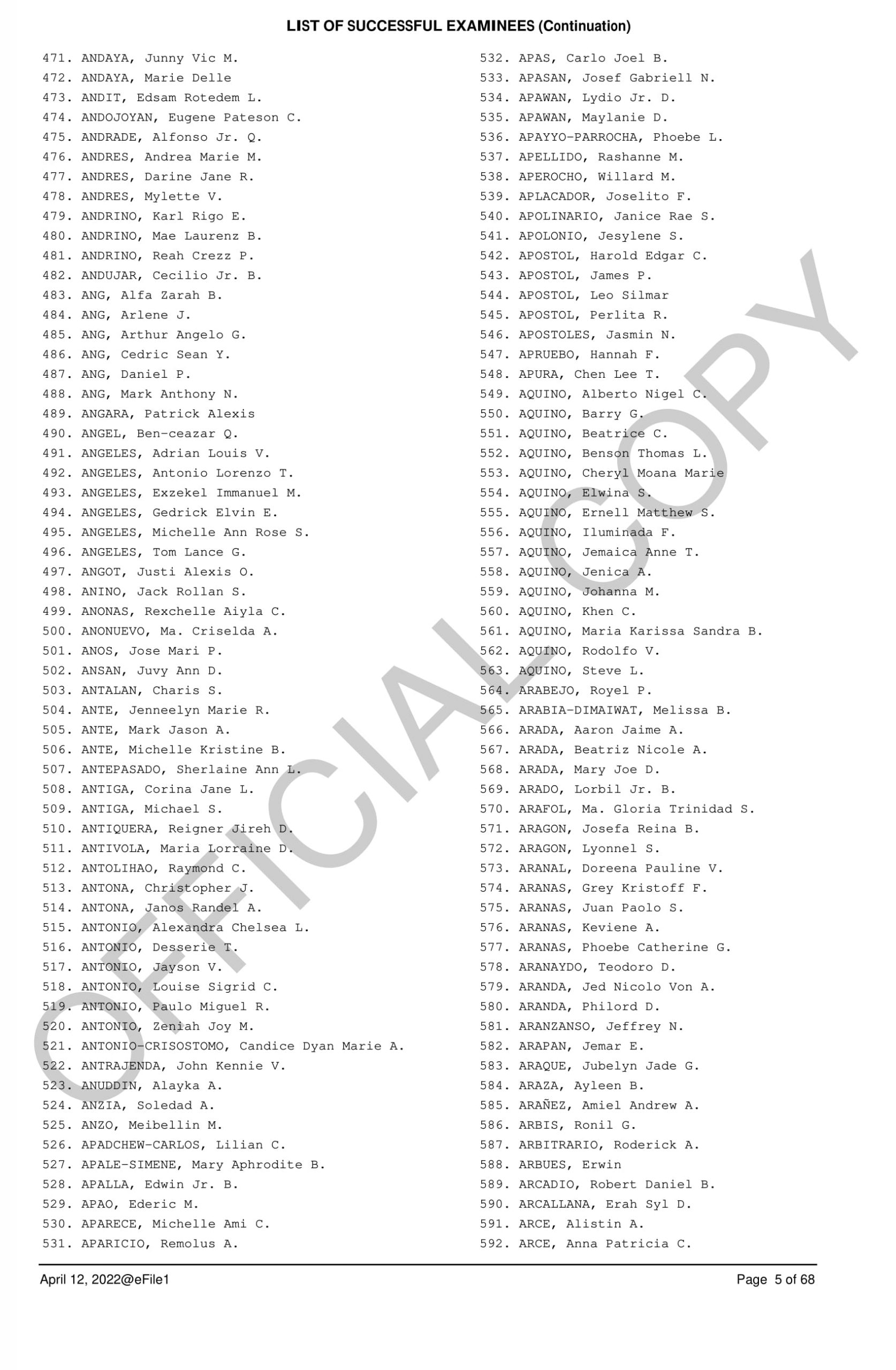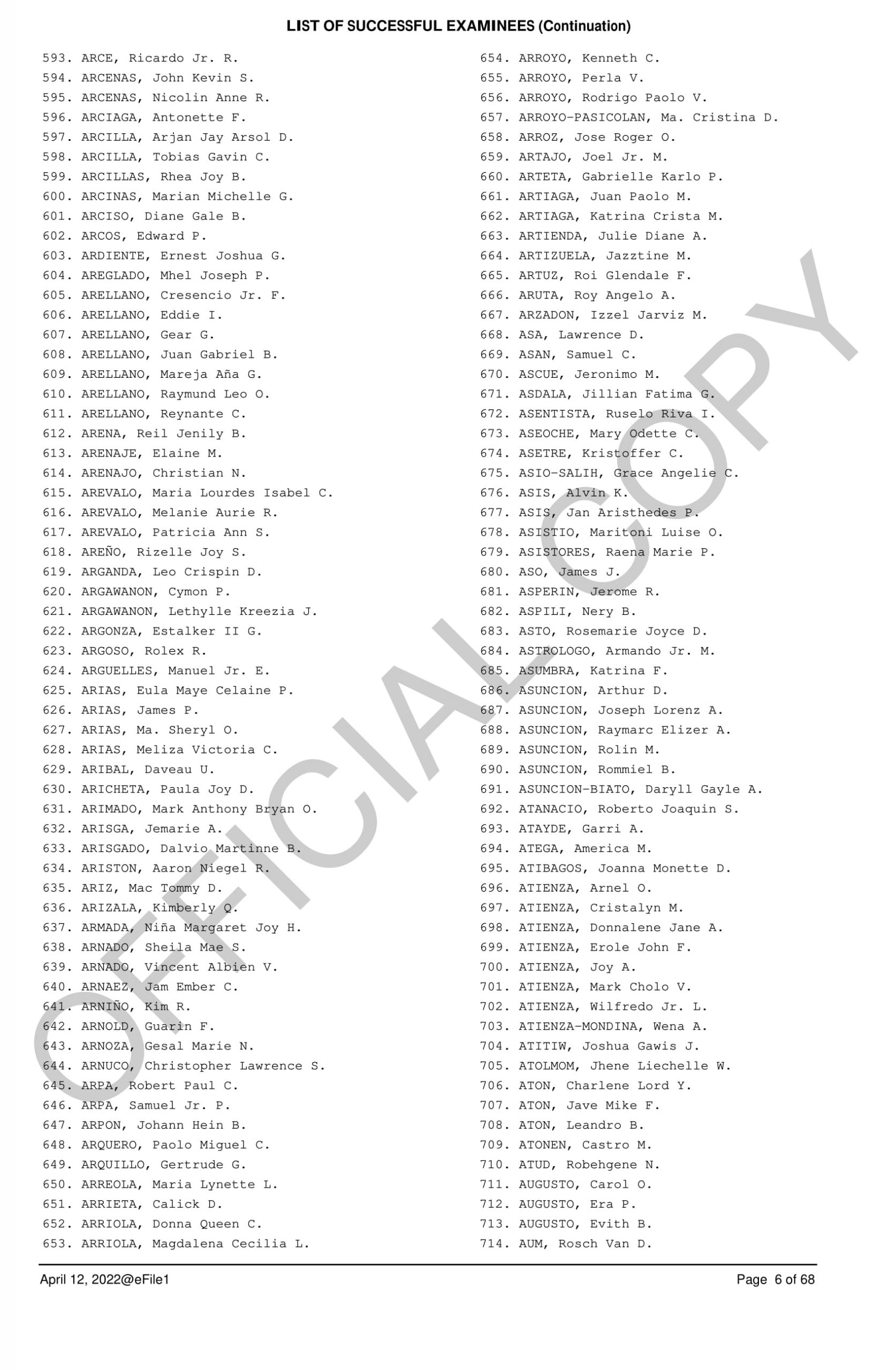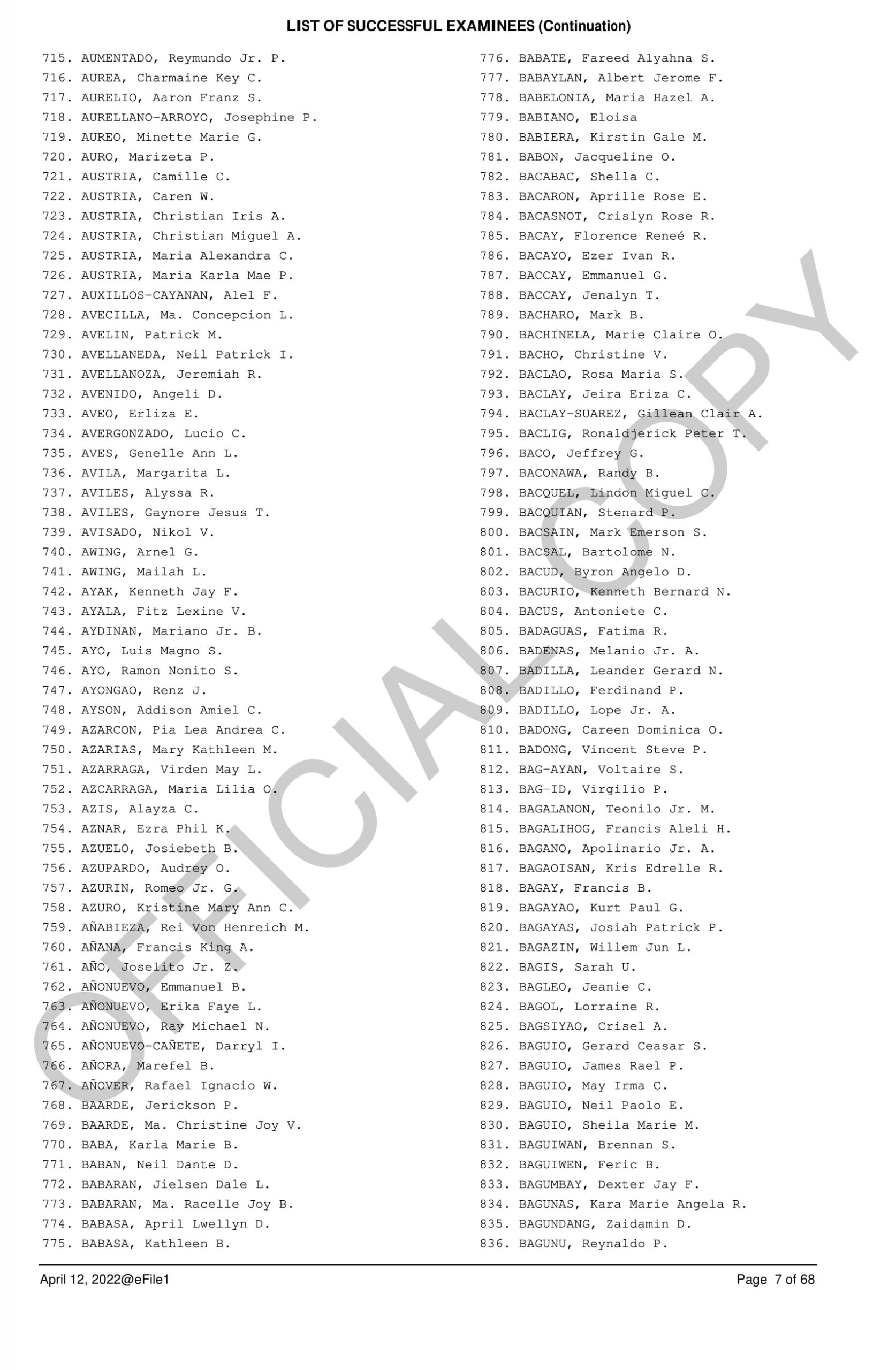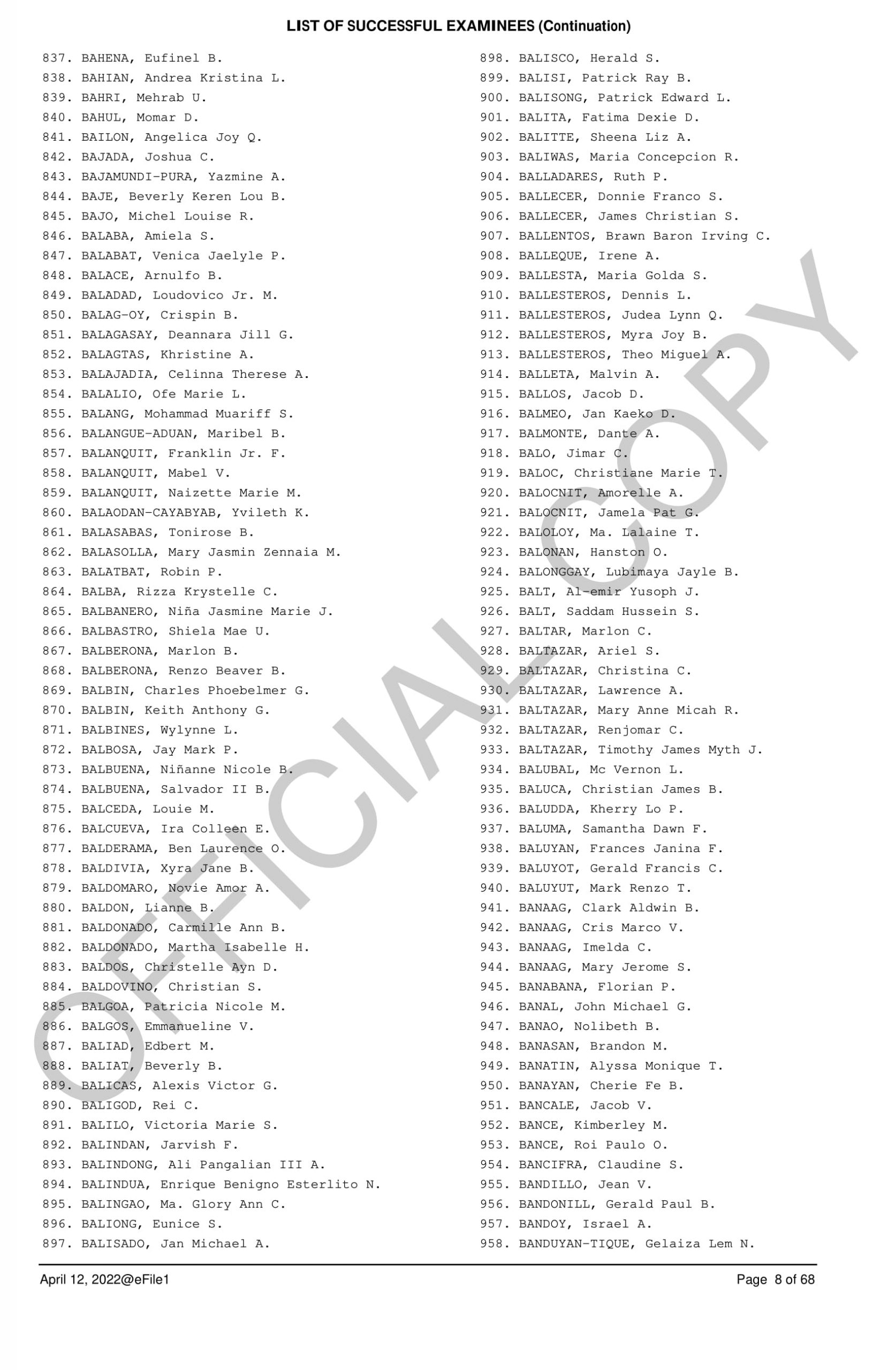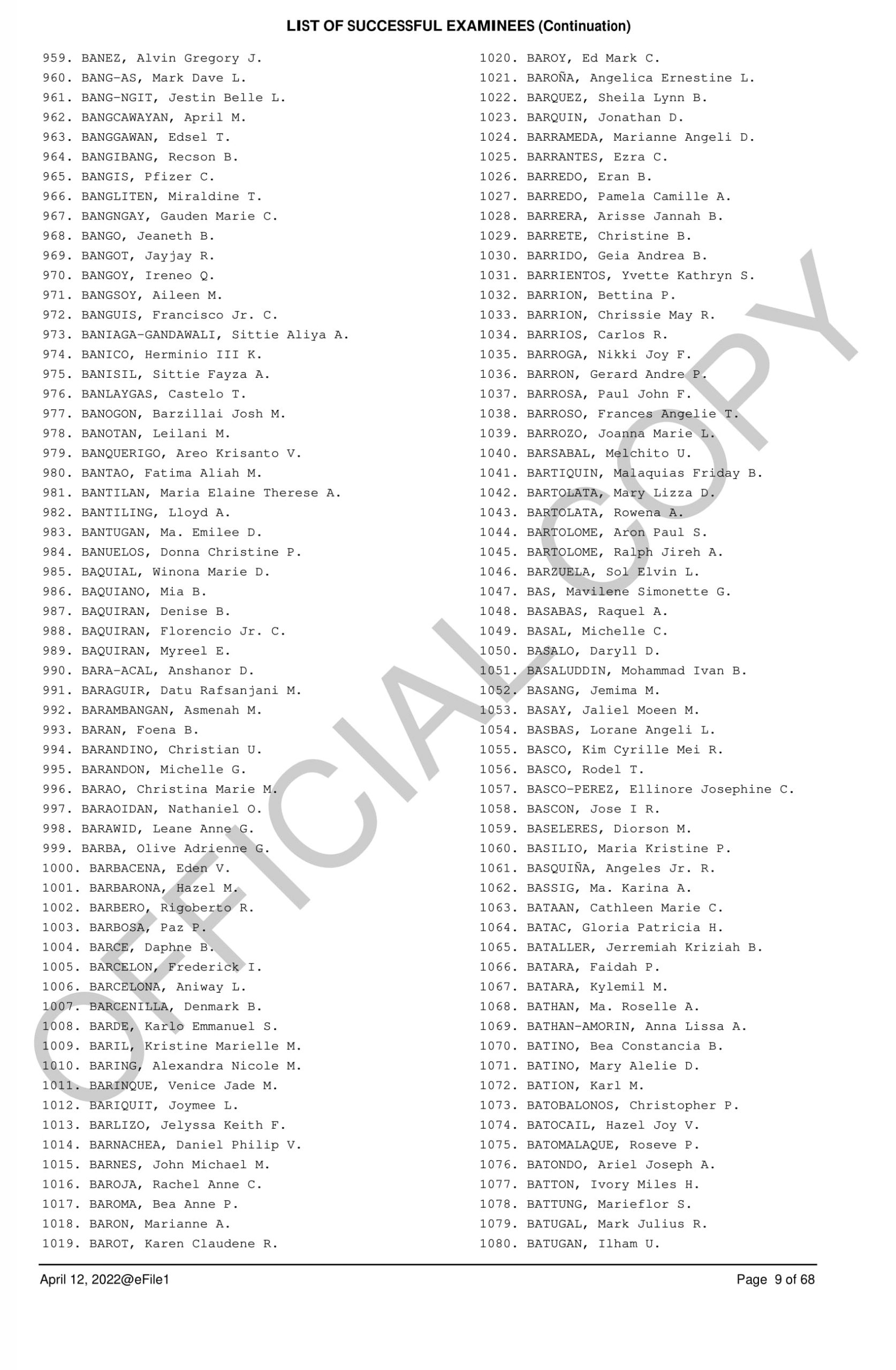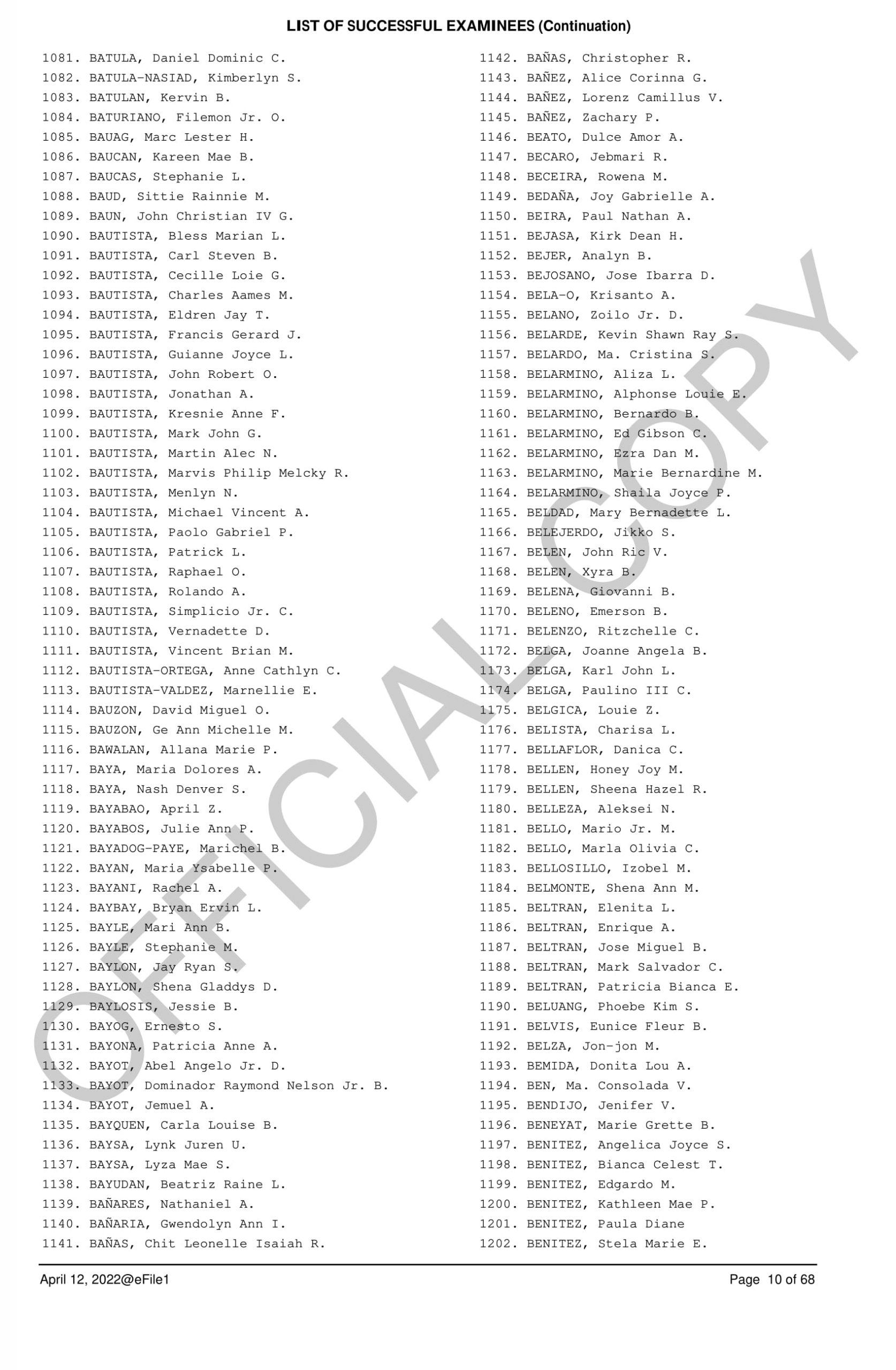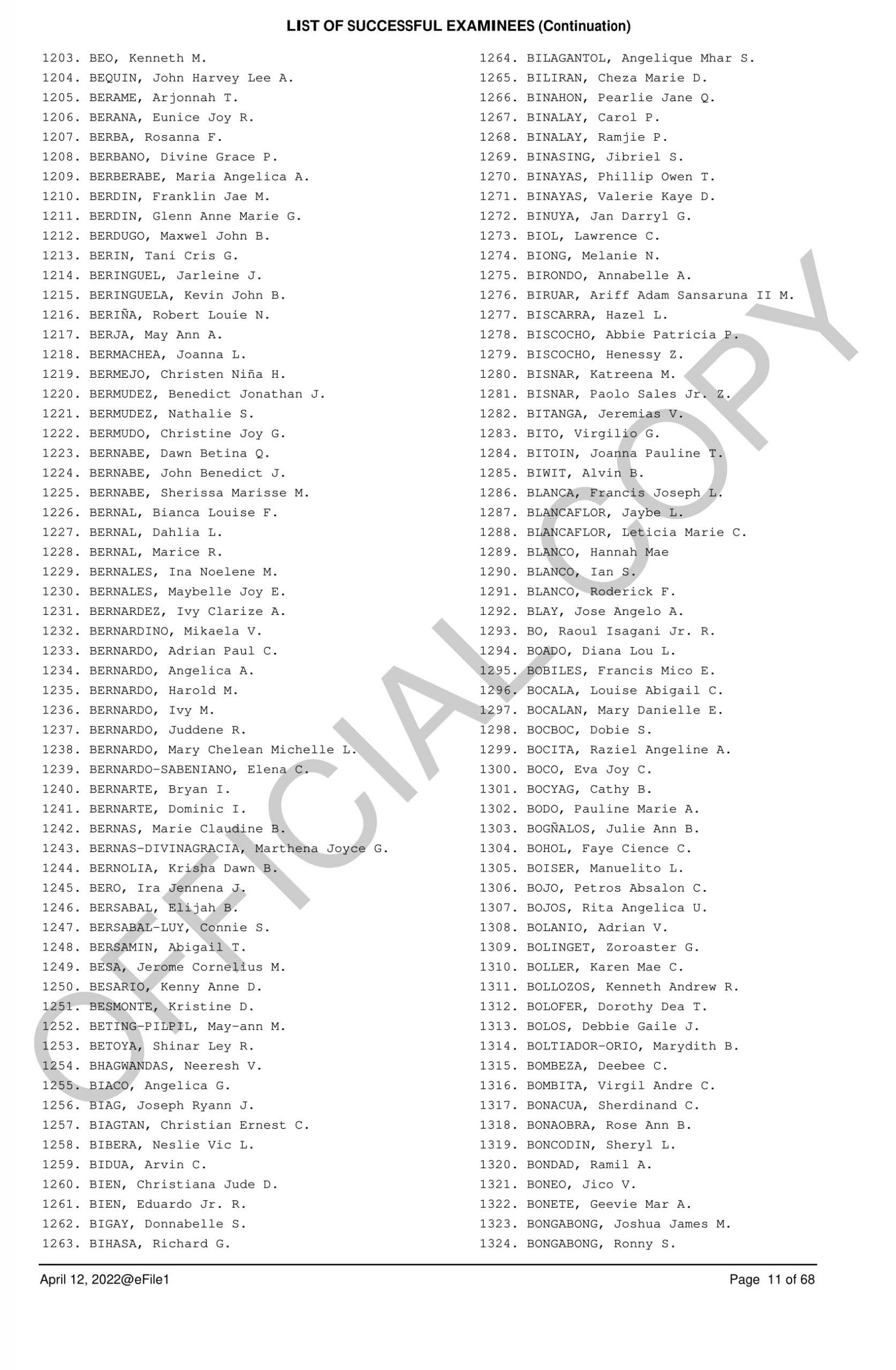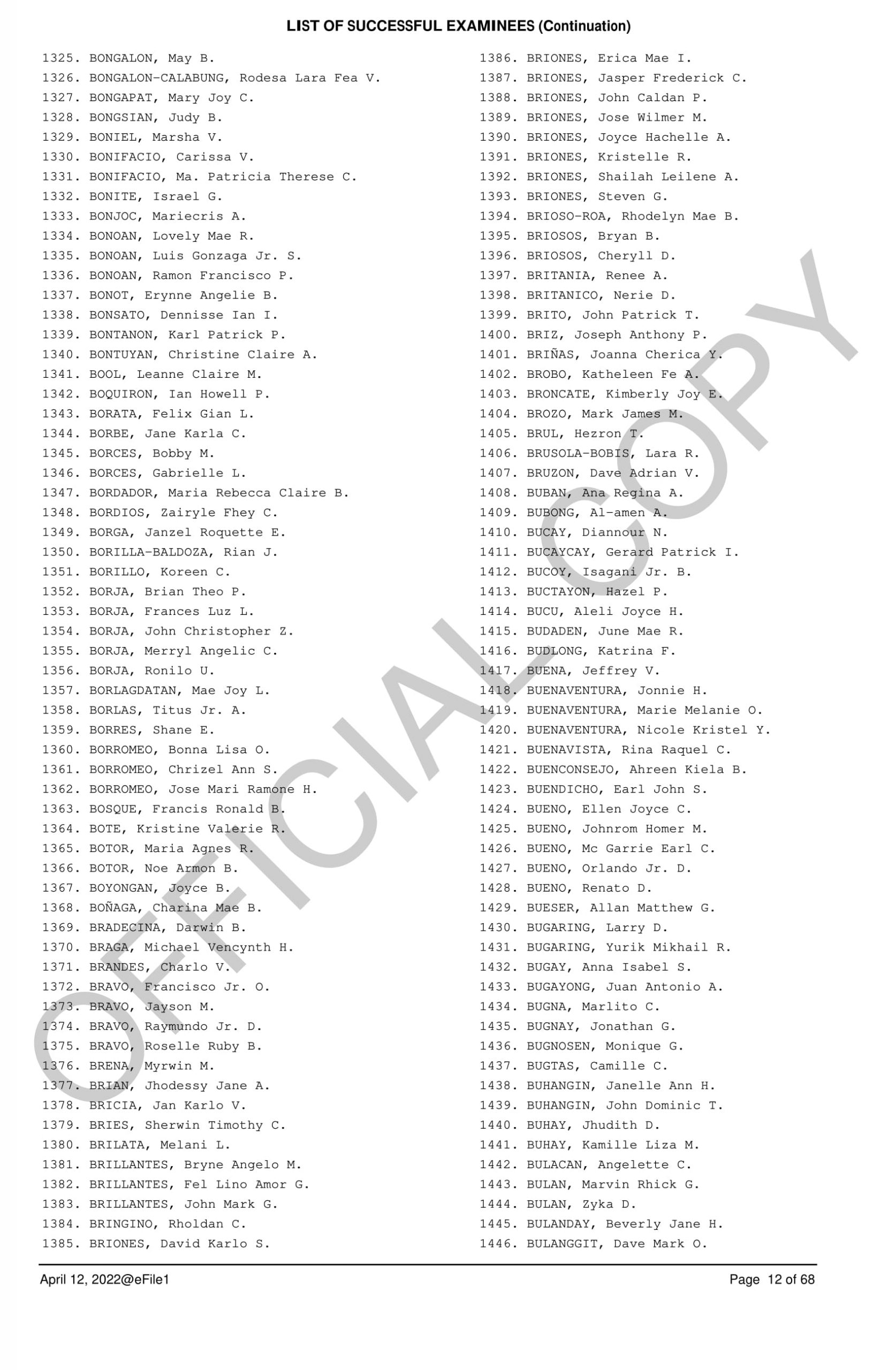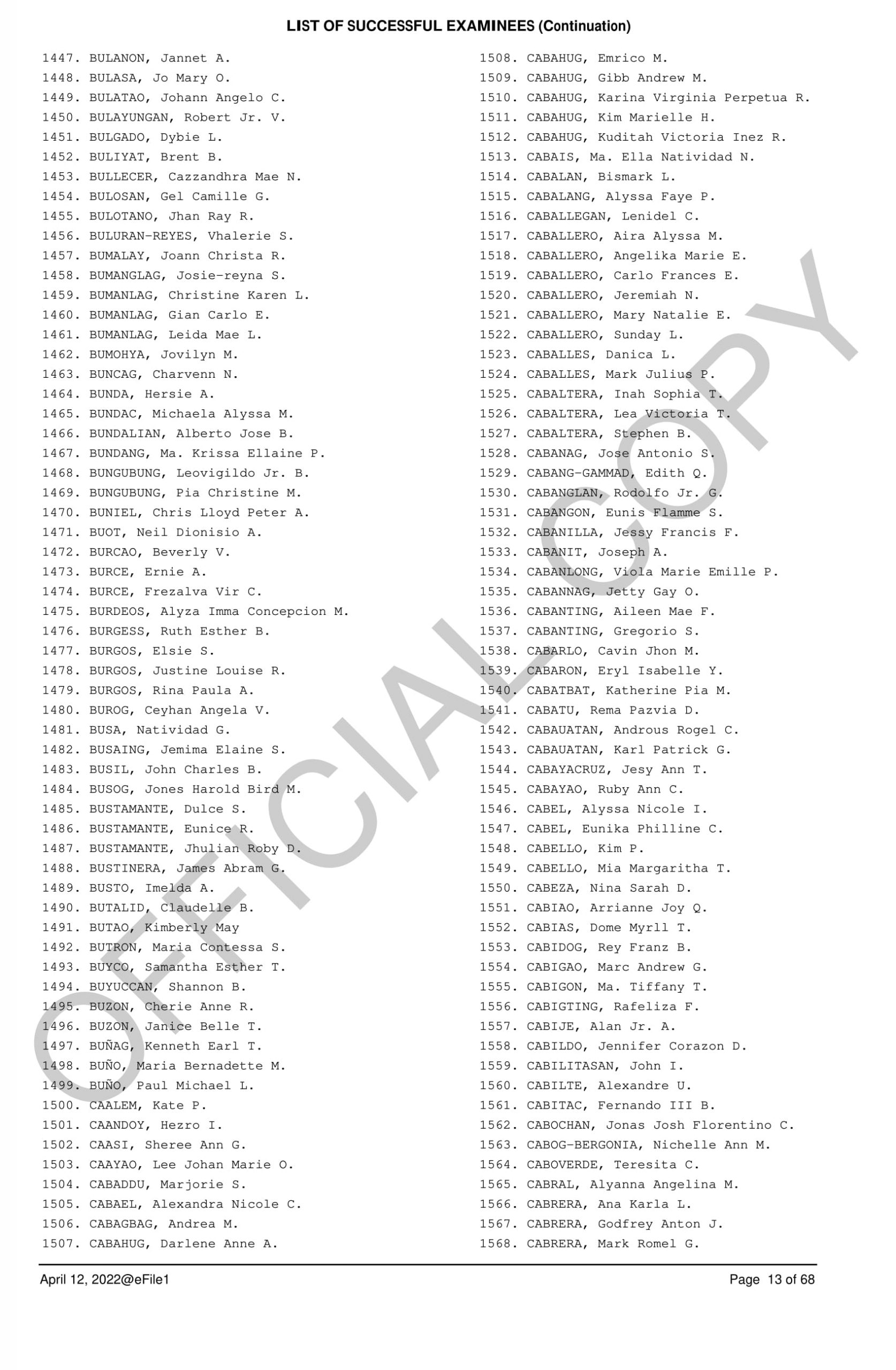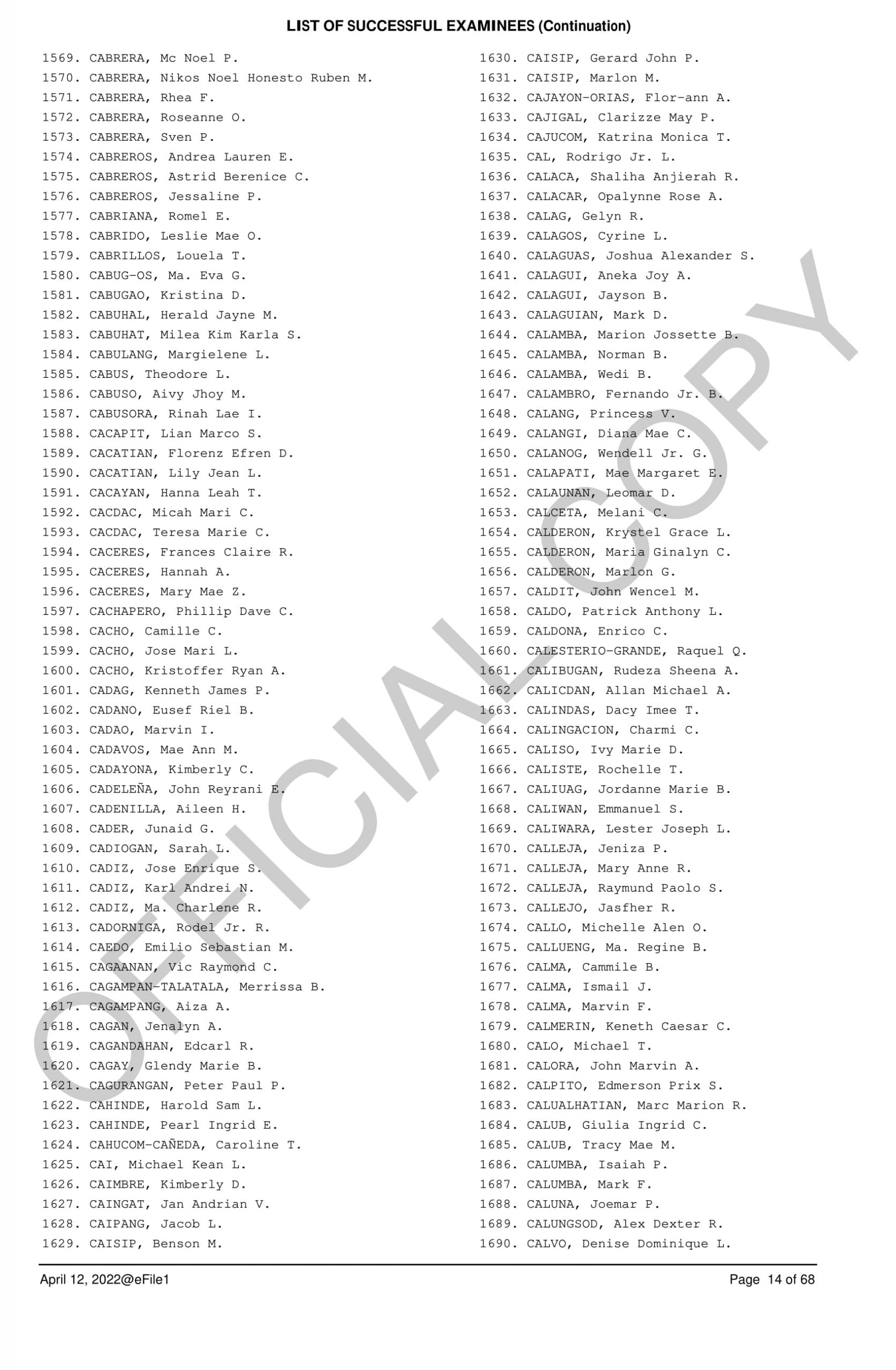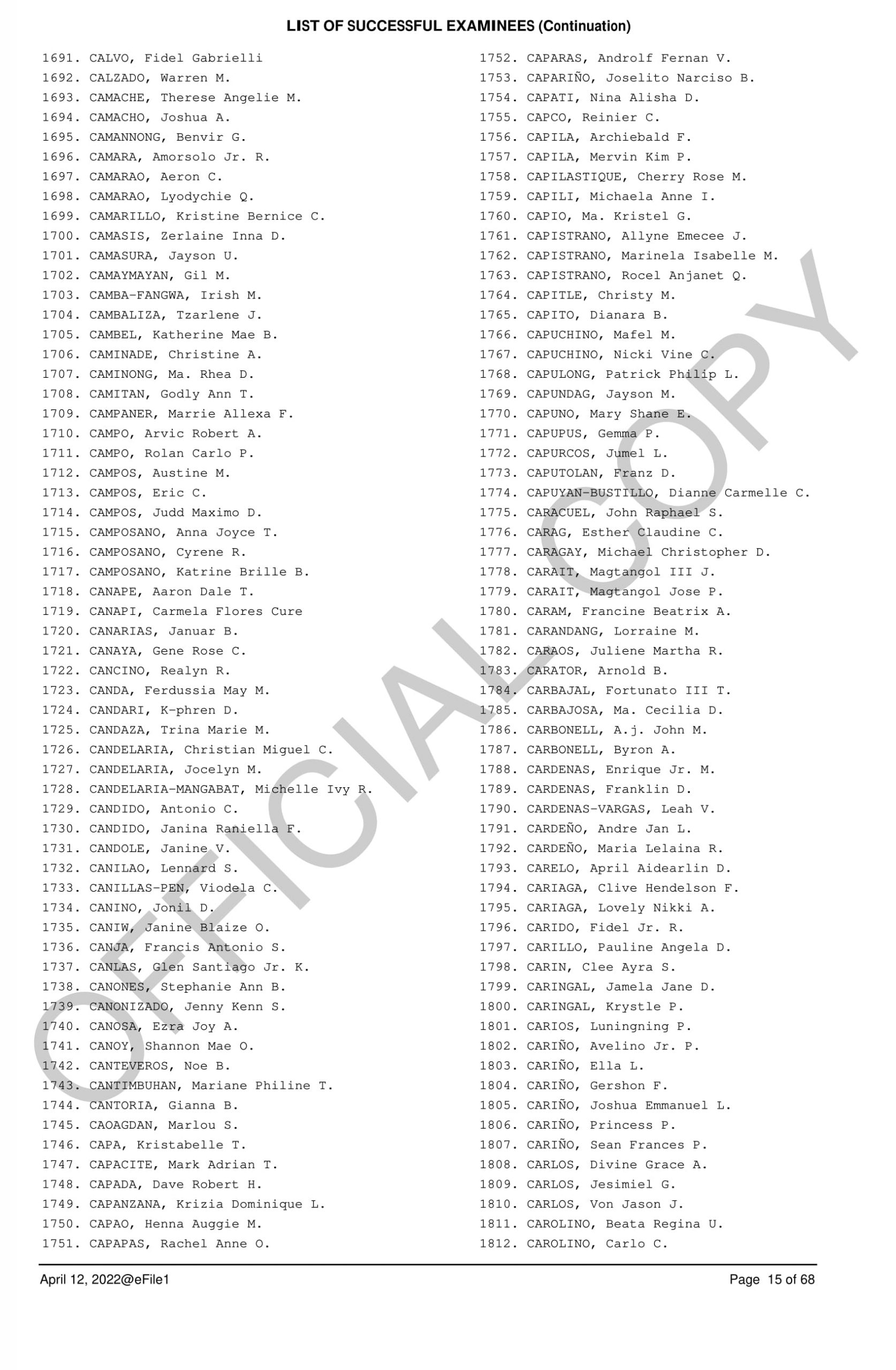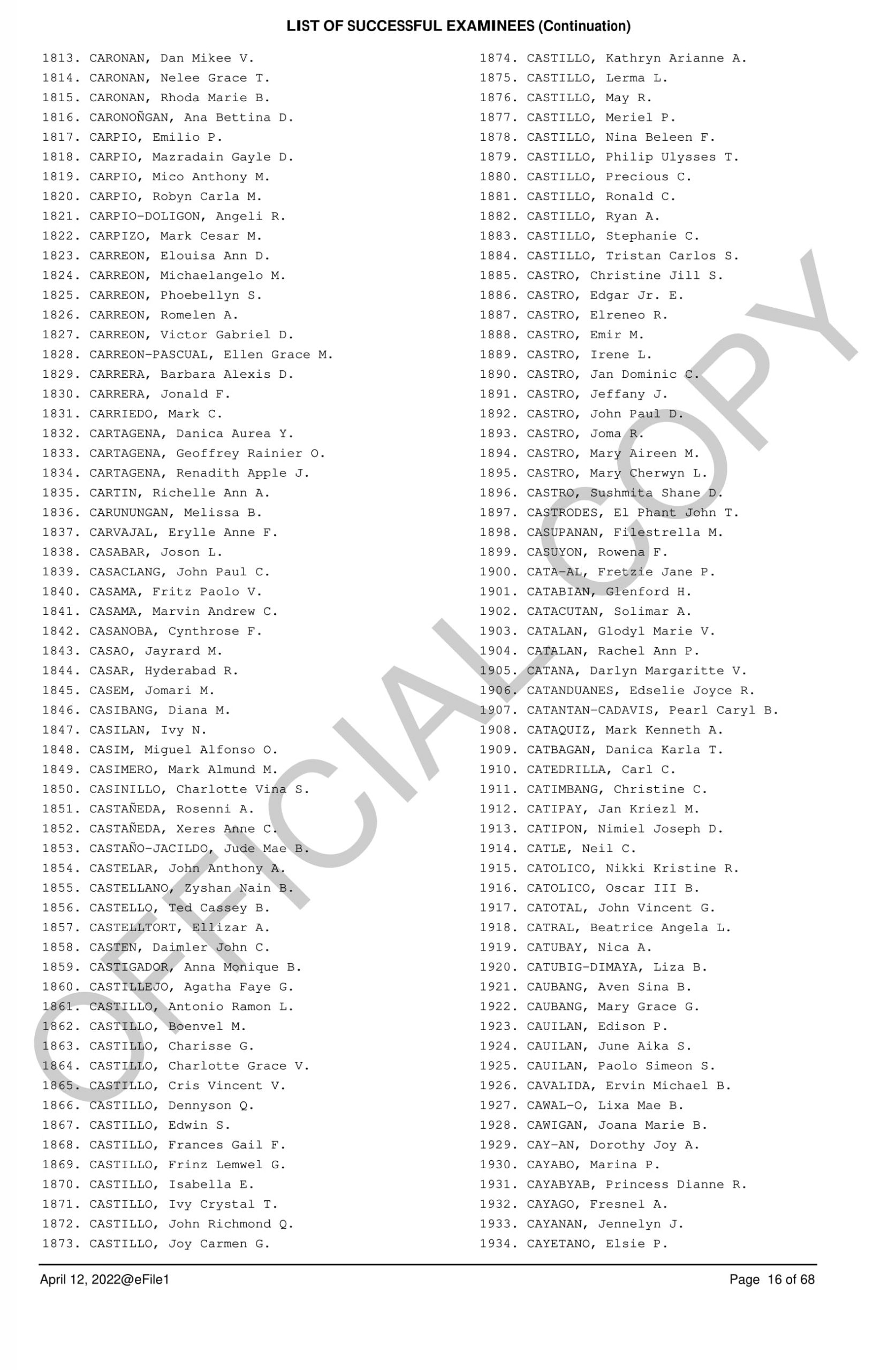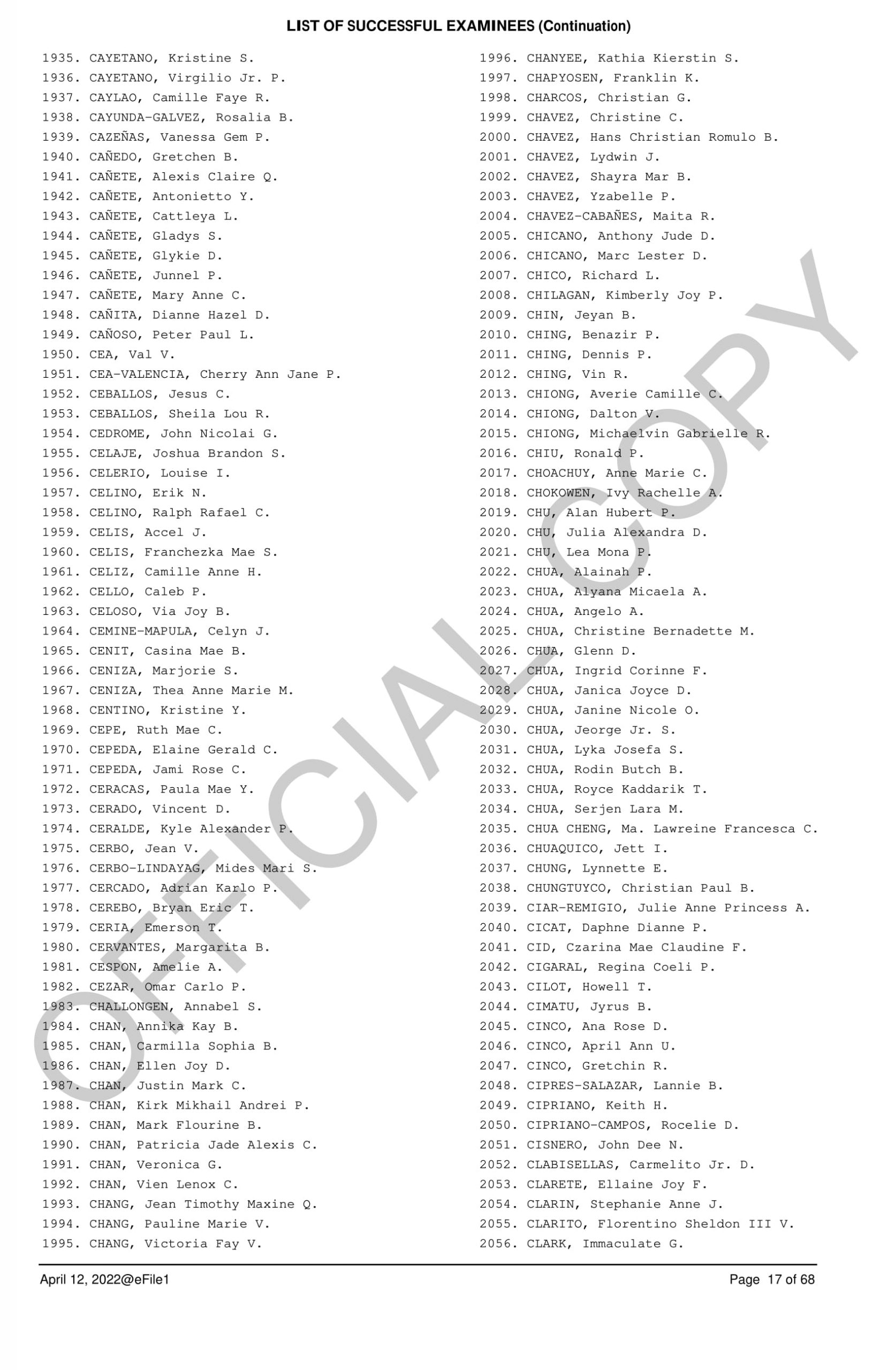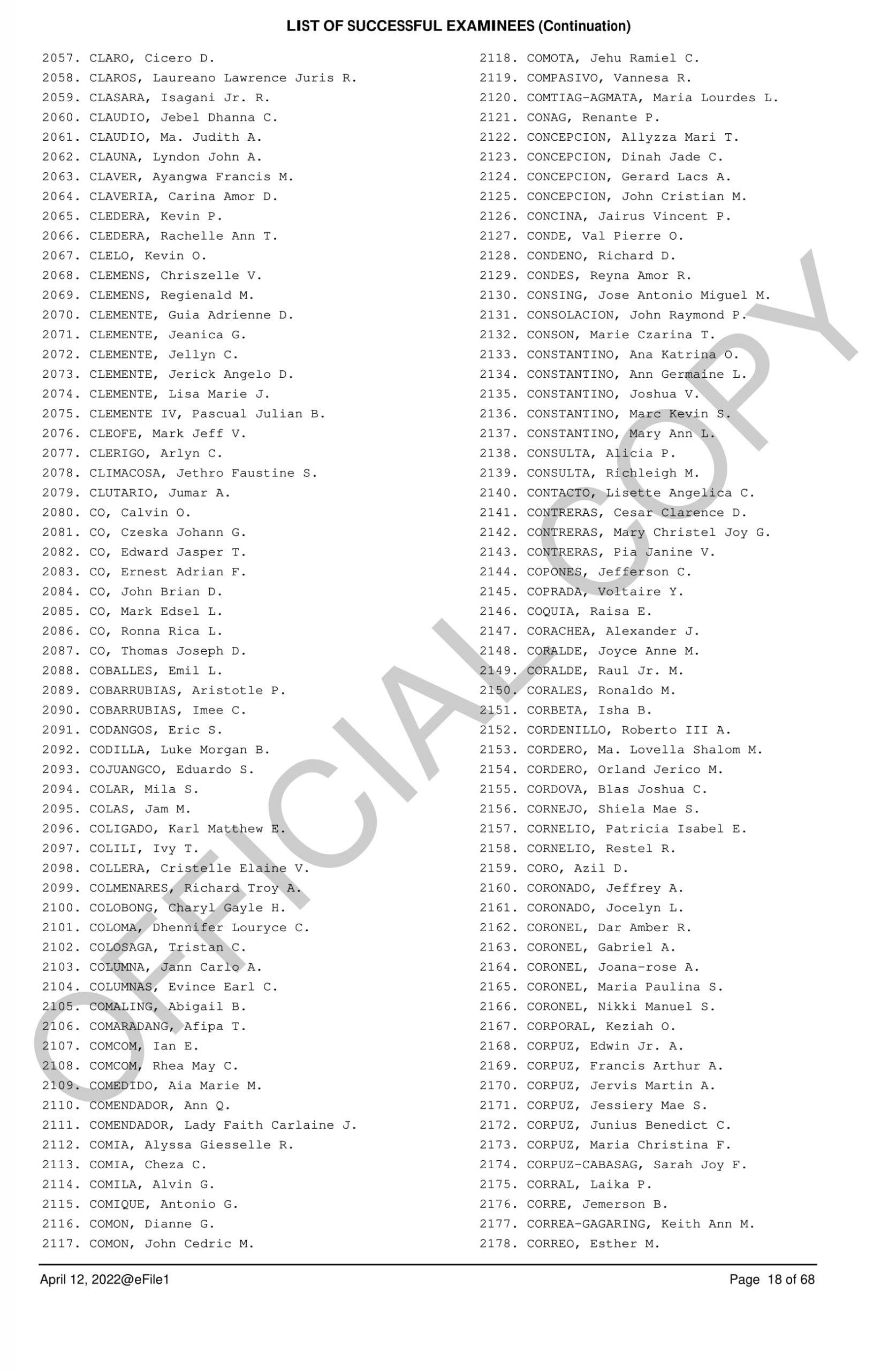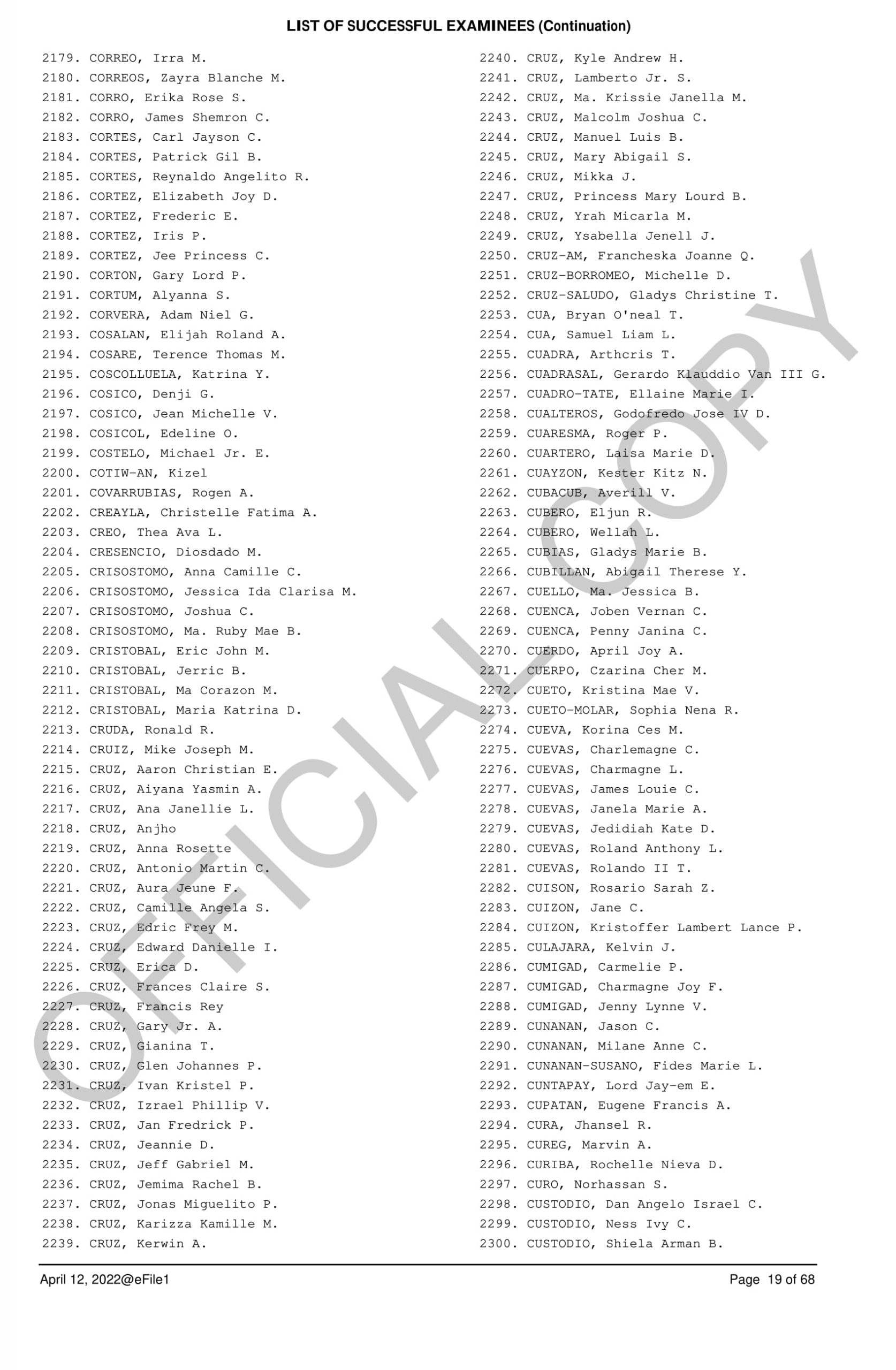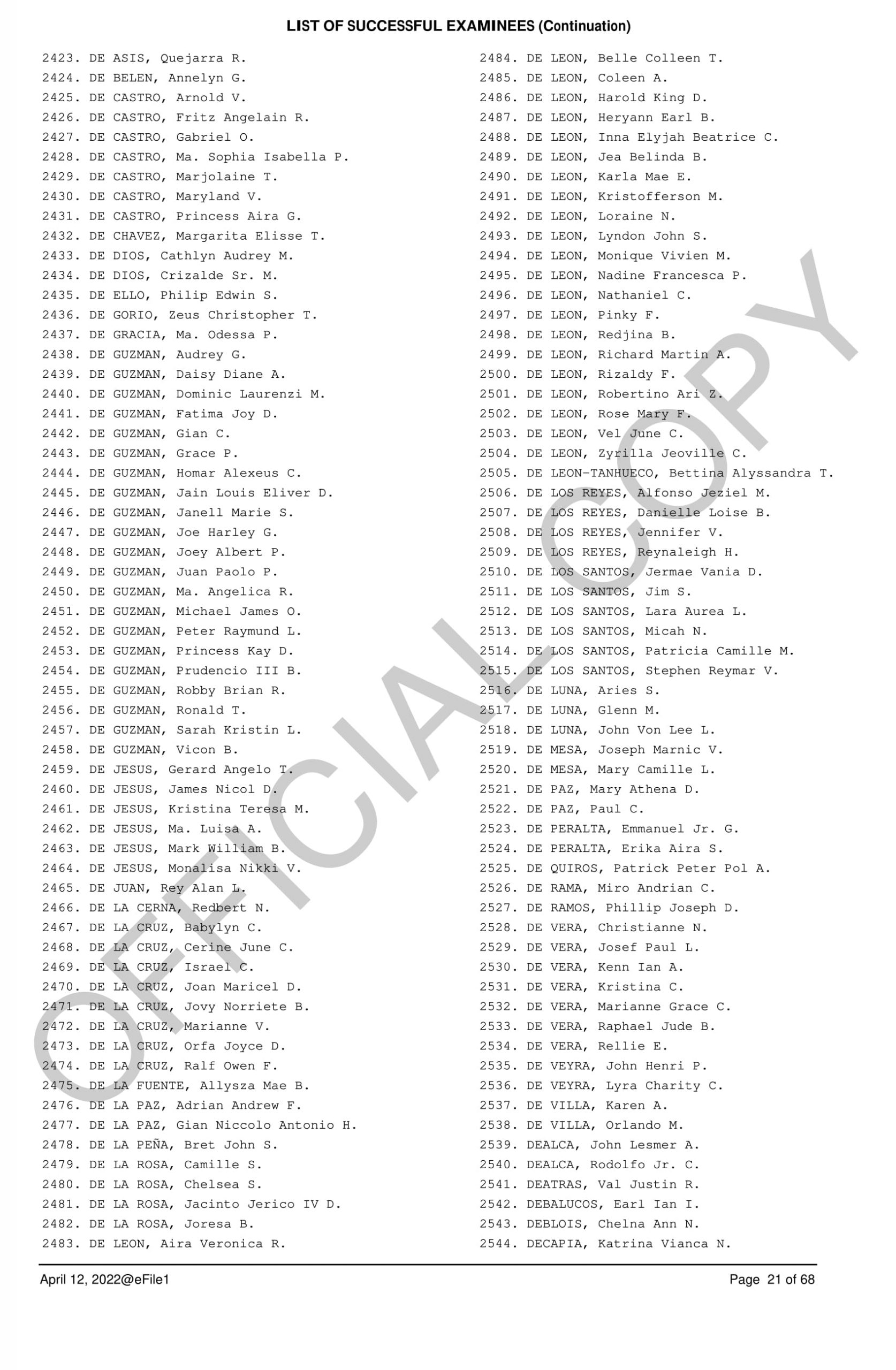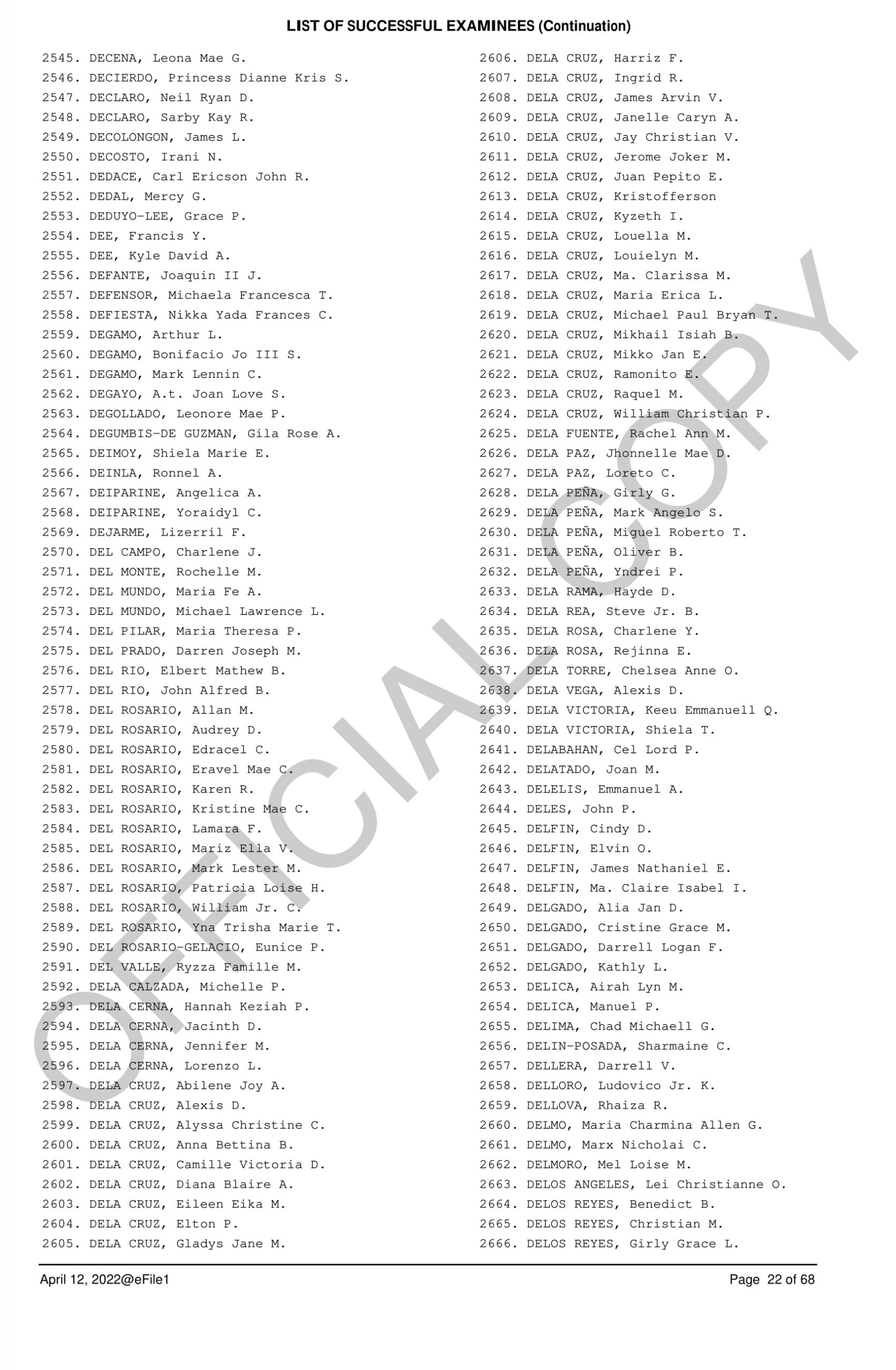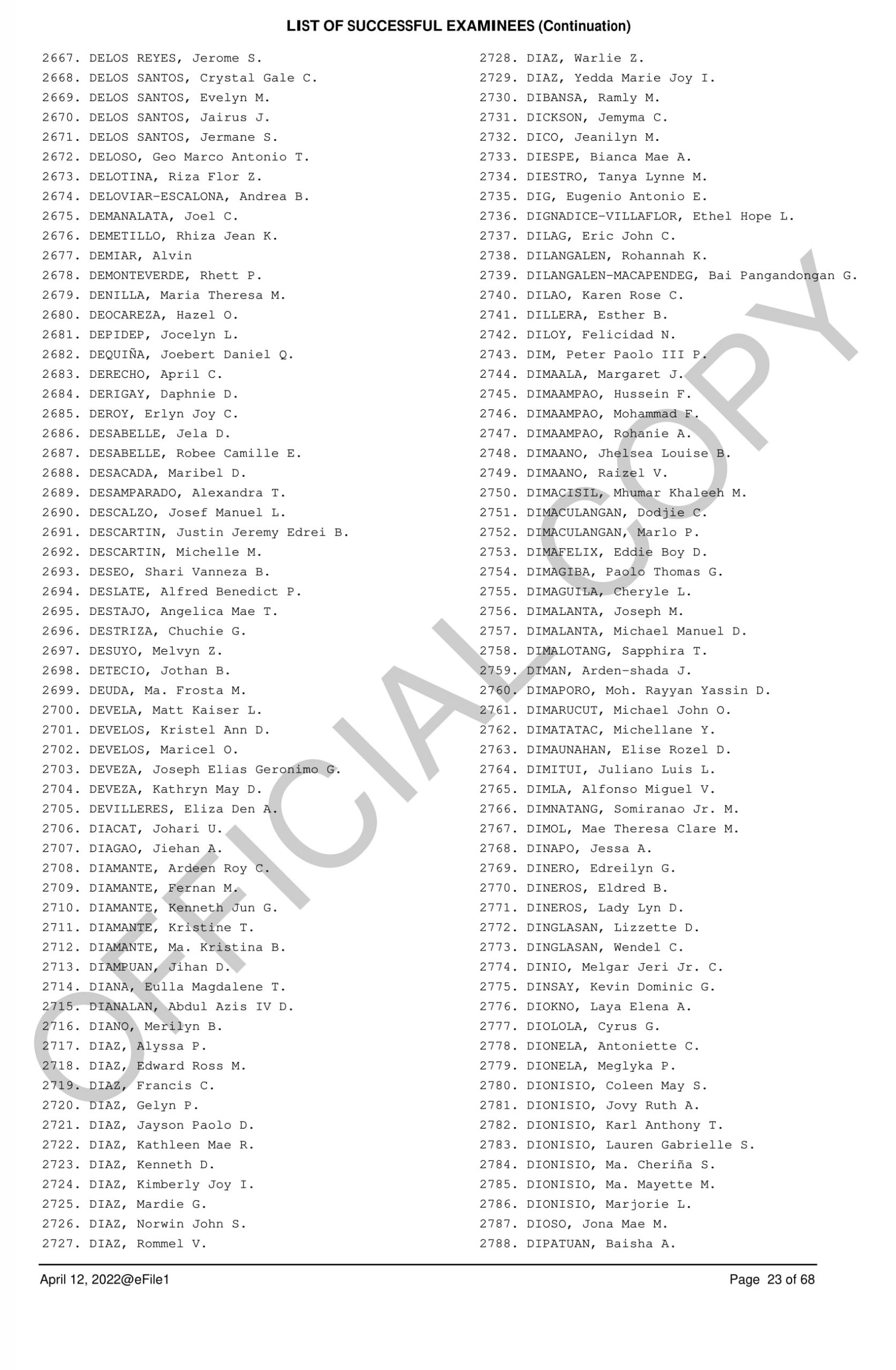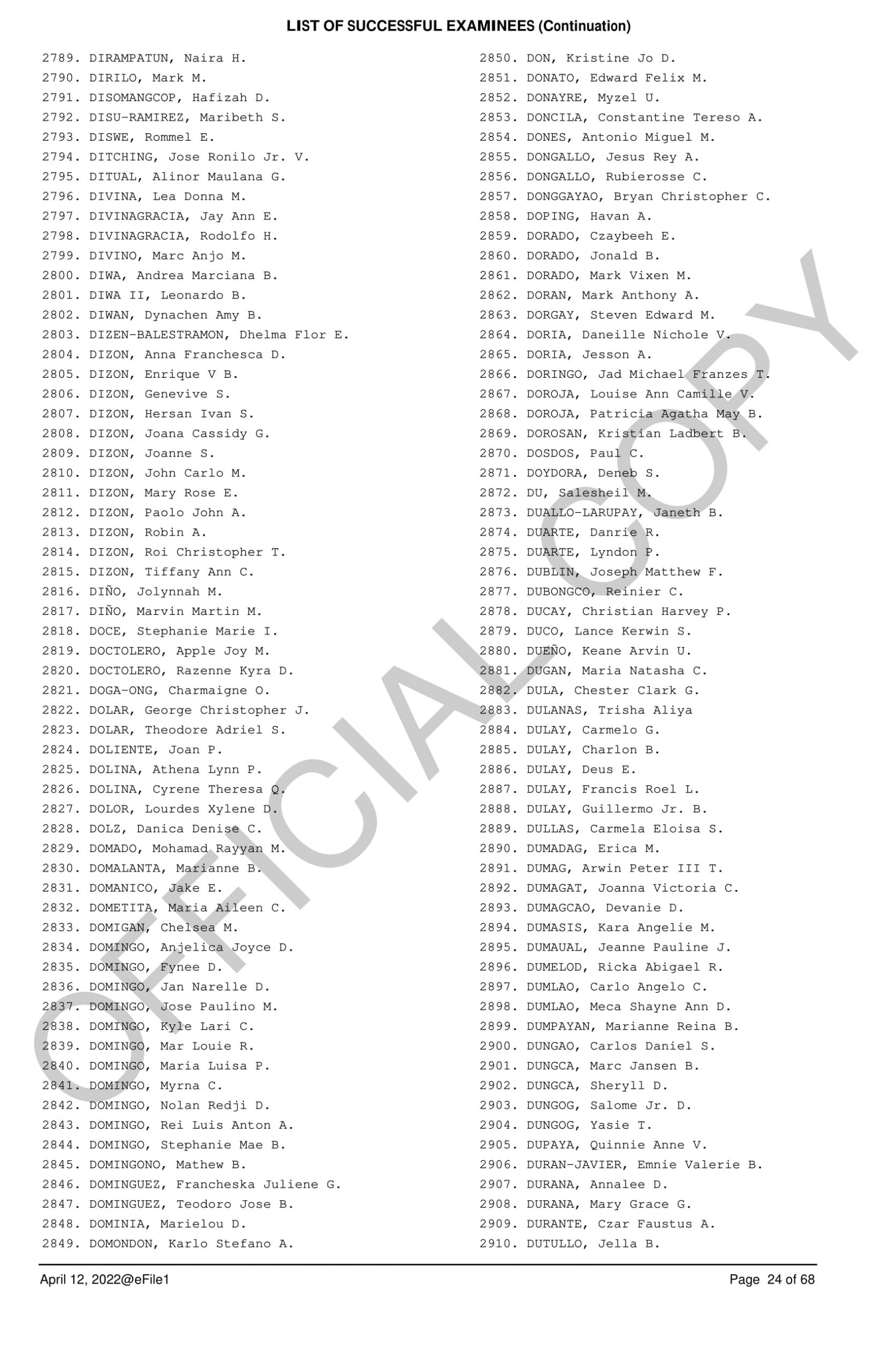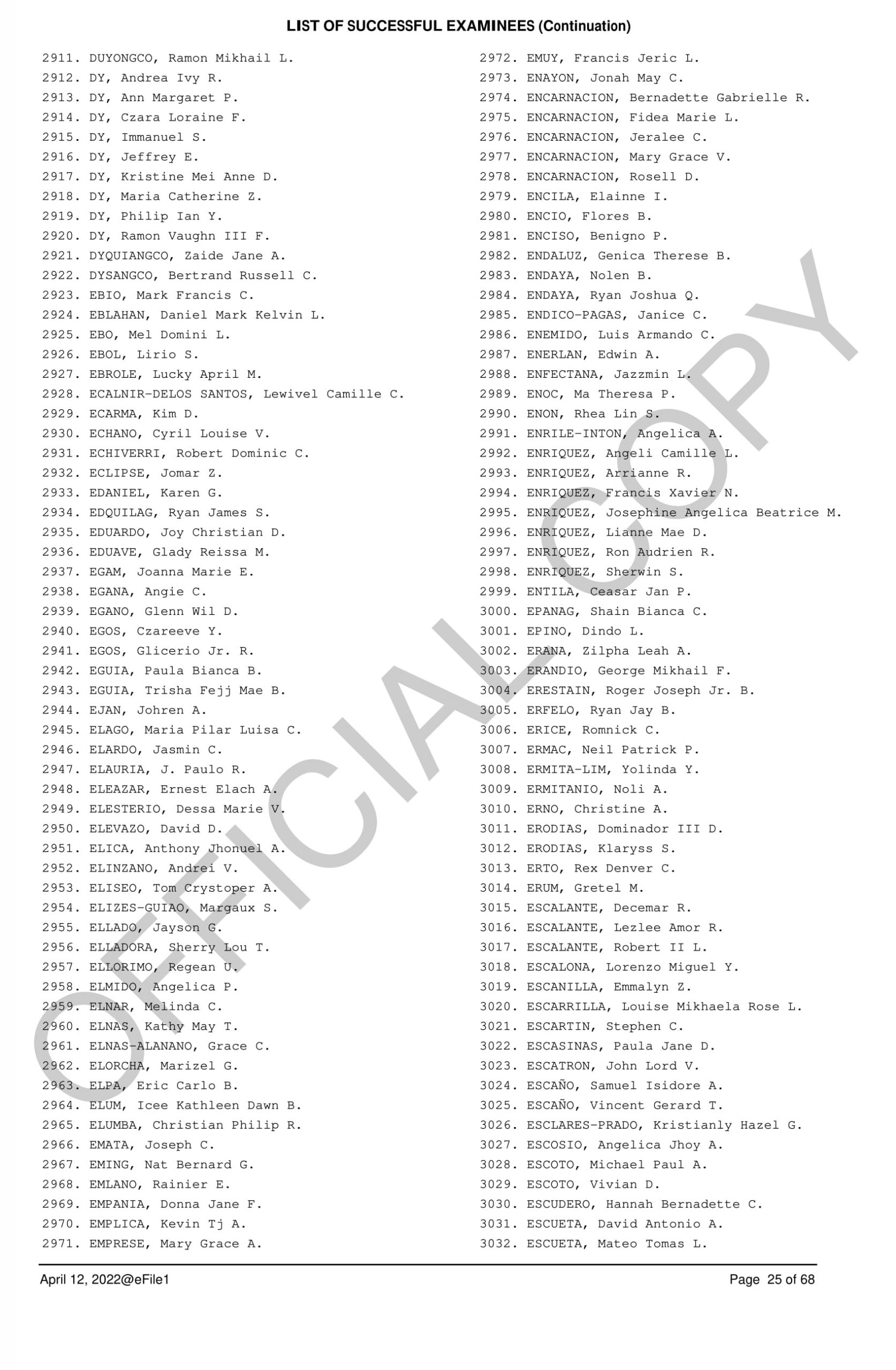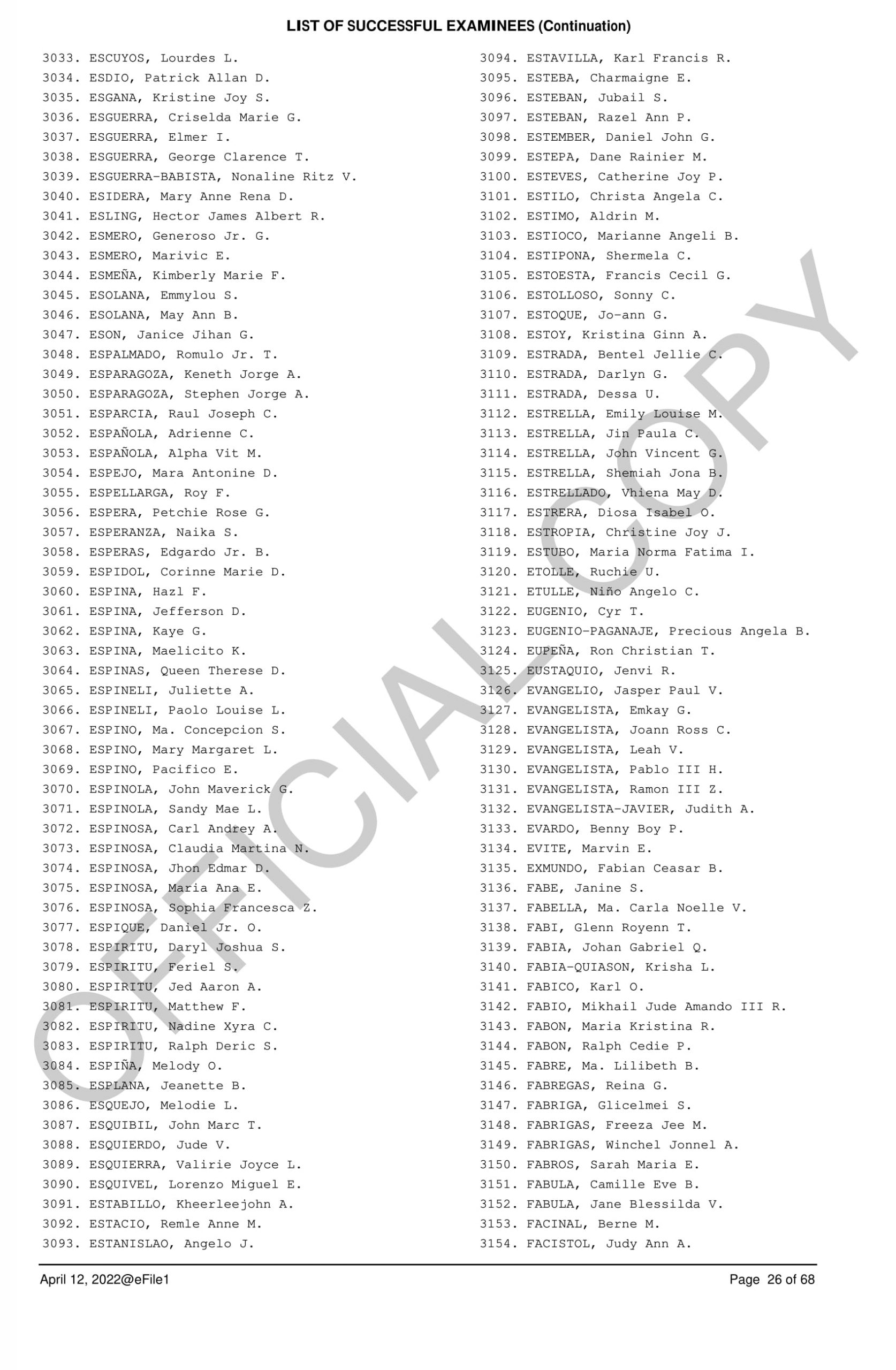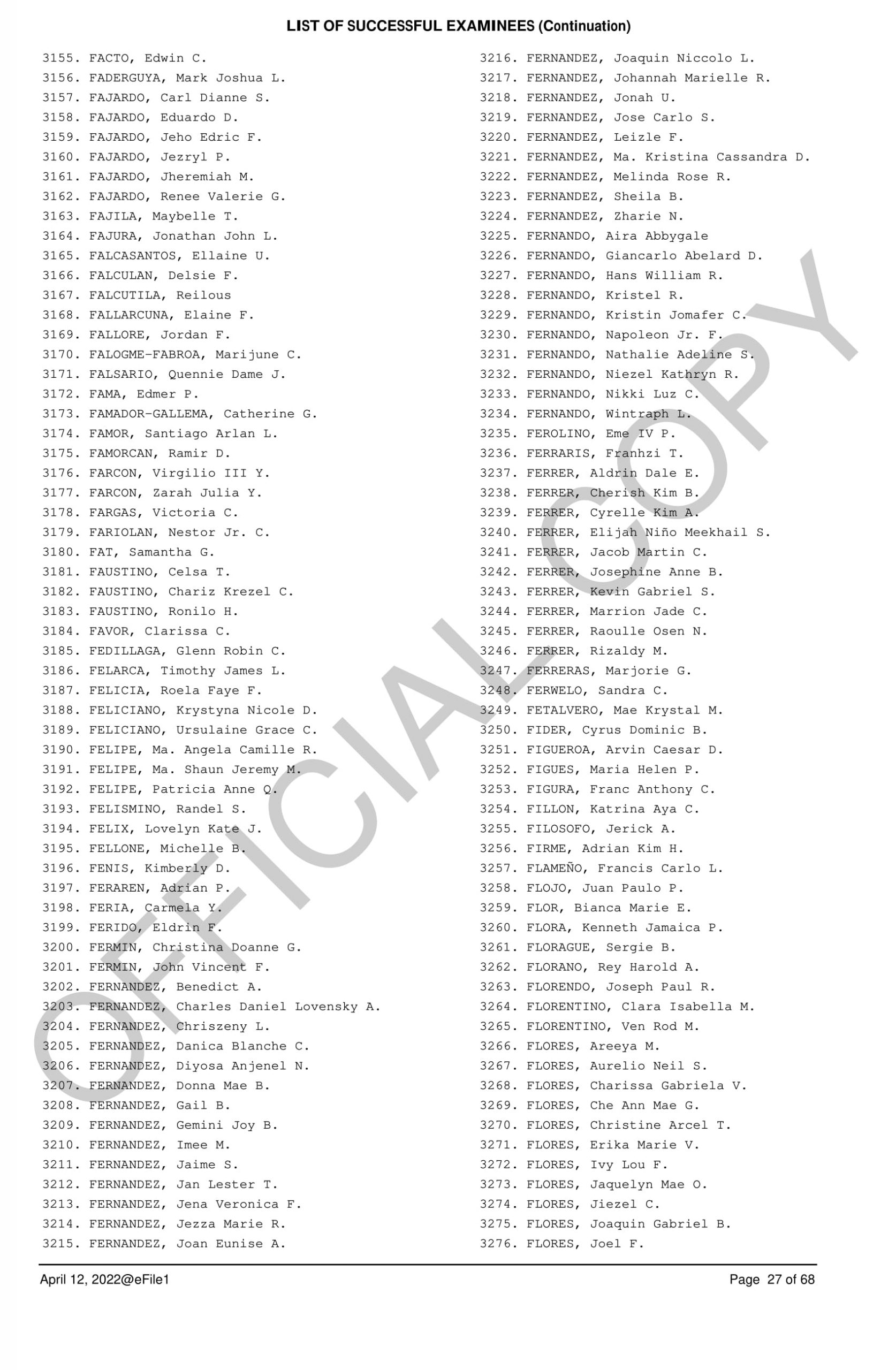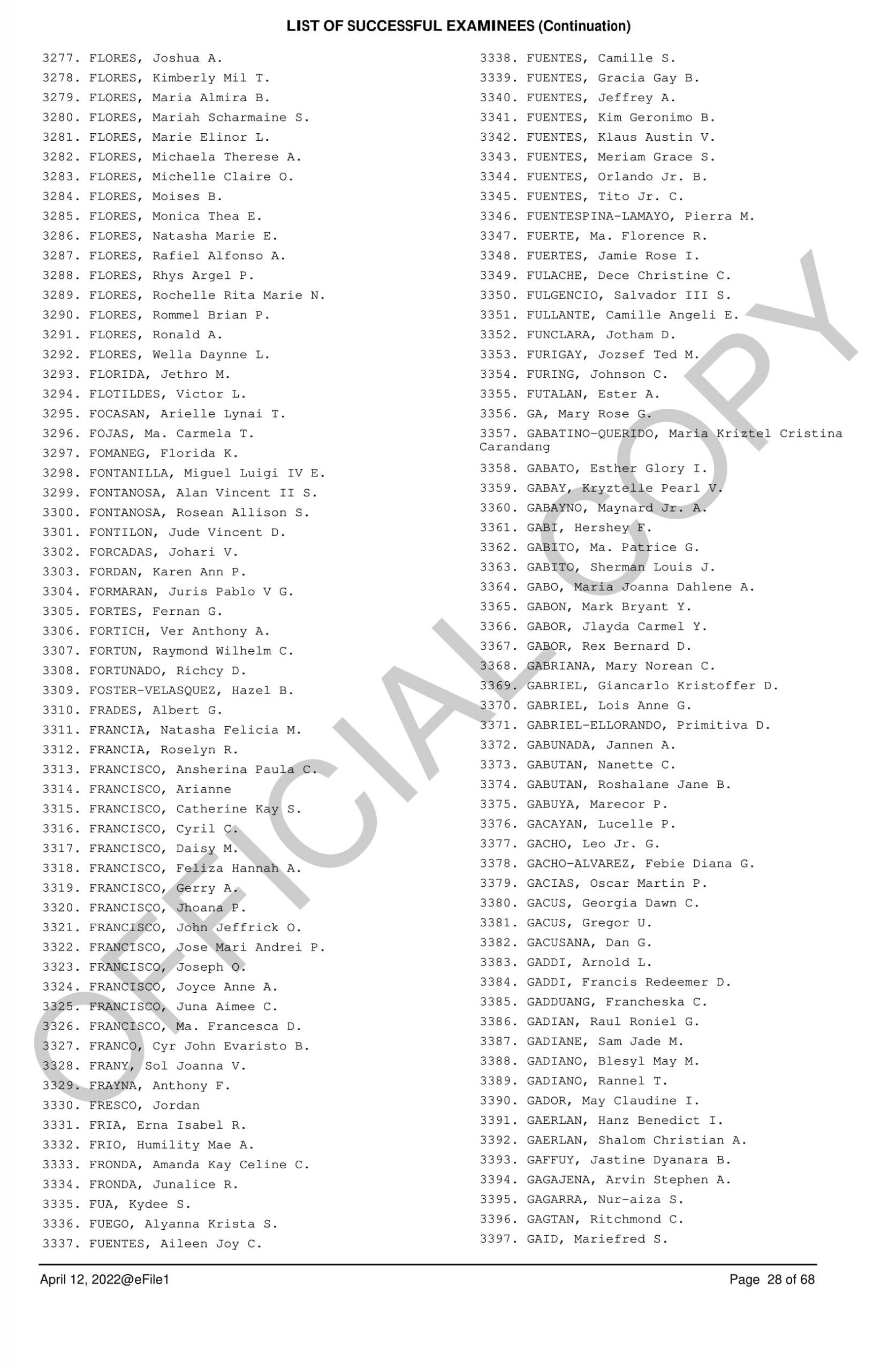 BAR Examinations have conducted at testing centers in the National Capital Region, Baguio City, San Fernando City-La Union, Tuguegarao City-Cagayan, Bayombong – Nueva Vizcaya, Angeles-Pampanga, Lipa City-Batangas, Calapan City-Oriental Mindoro, Naga-Camarines Sur, Iloilo City, Bacolod City, Cebu City, Dumaguete City, Tacloban City, Zamboanga City, Cagayan de Oro City, Iligan City, Davao City and General Santos City. – WhatALife!
(Source: Philippine Supreme Court Public Information Office)
---
Also read: PhLE RESULT: Pharmacist Licensure Exam List of Passers for April 2022