The November 2022 BAR EXAM result is set to be released by the Supreme Court (SC) of the Philippines on April 14, 2023. See the results here!
---
Disclaimer: WhatALife! is not in any way affiliated with SC. The information posted in this page is sourced from the official SC website (https://sc.judiciary.gov.ph/).
---
The simultaneous digital and regionalized bar exams were administered at fourteen (14) local testing centers in Luzon (De La Salle University of Manila – Taft, San Beda University, Manila Adventist College, University of the Philippines, Ateneo de Manila University, Saint Louis University Baguio City, University of Nueva Caceres, Naga City and De La Salle University Lipa), Visayas (University of San Carlos Cebu City, University of Cebu and Dr. V. Orestes Romualdez Education Foundation Tacloban City) and Mindanao (Ateneo de Zamboanga University, Xavier University, and Ateneo de Davao University). The exams took place on November 9, 13, 16, and 20, 2022.
The exam was administered by the Supreme Court of the Philippines headed by Alfredo Benjamin S. Caguioa, Associate Justice.
November 2022 BAR EXAM Result
November 2022 BAR EXAM List of Passers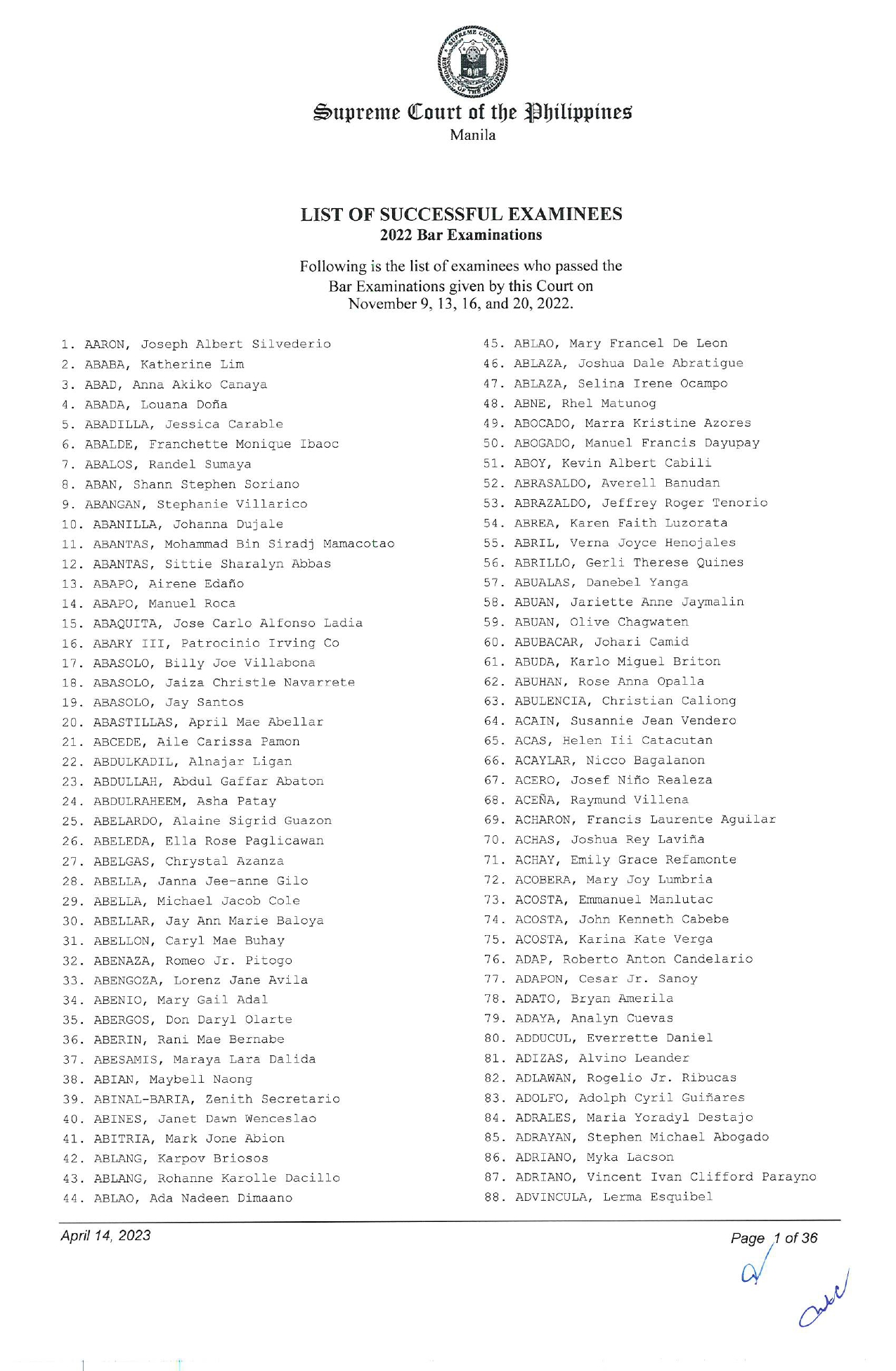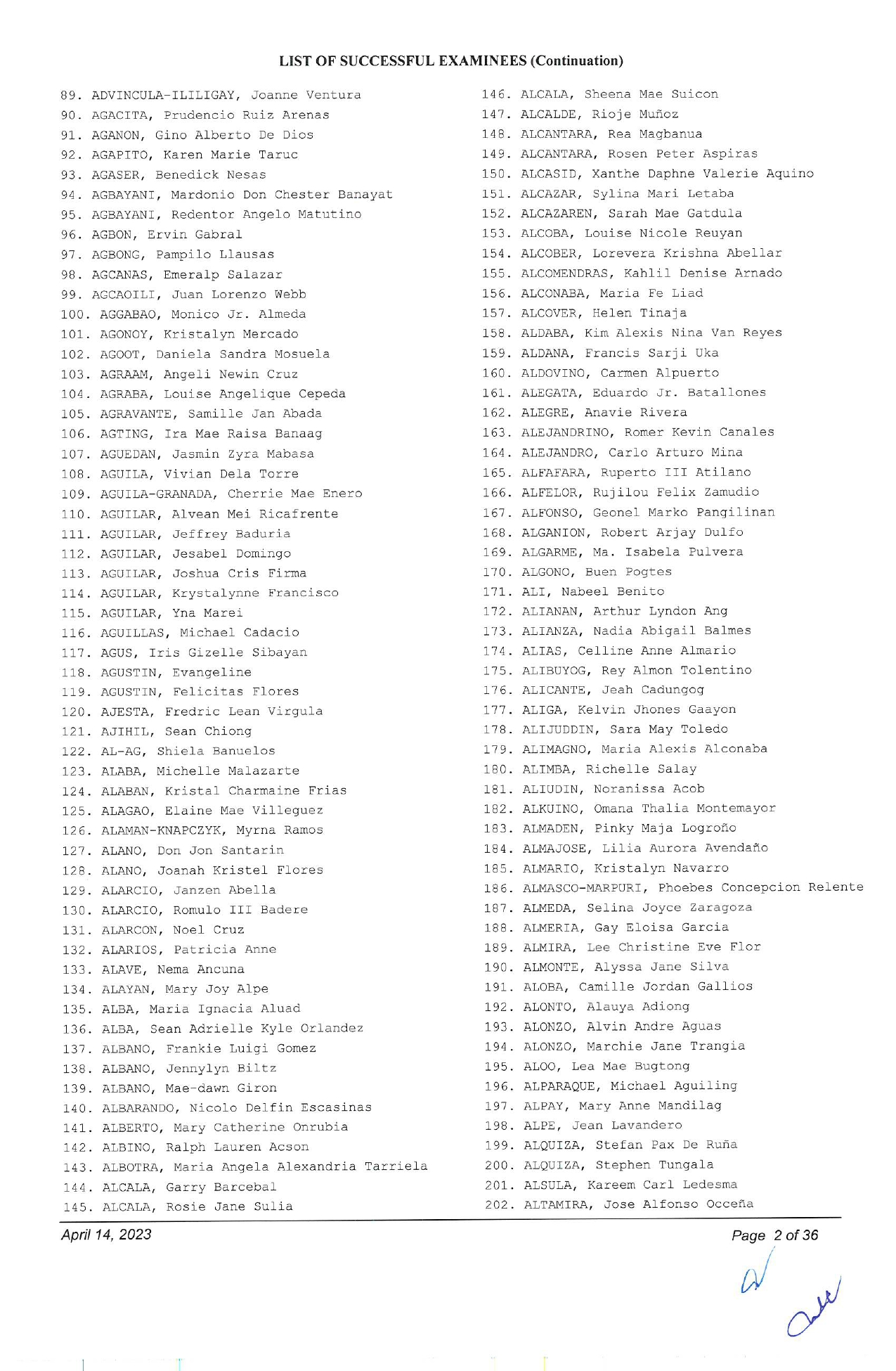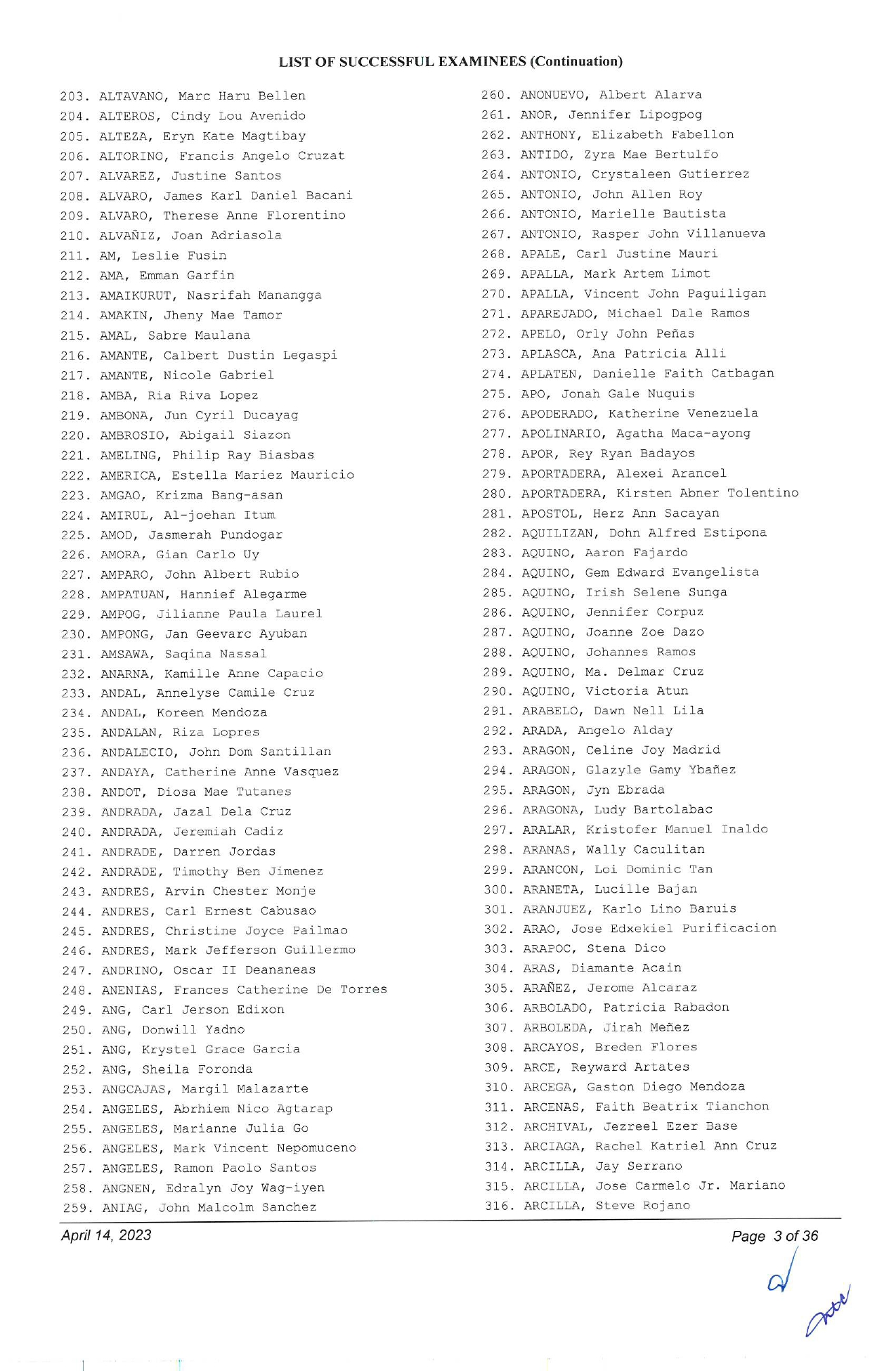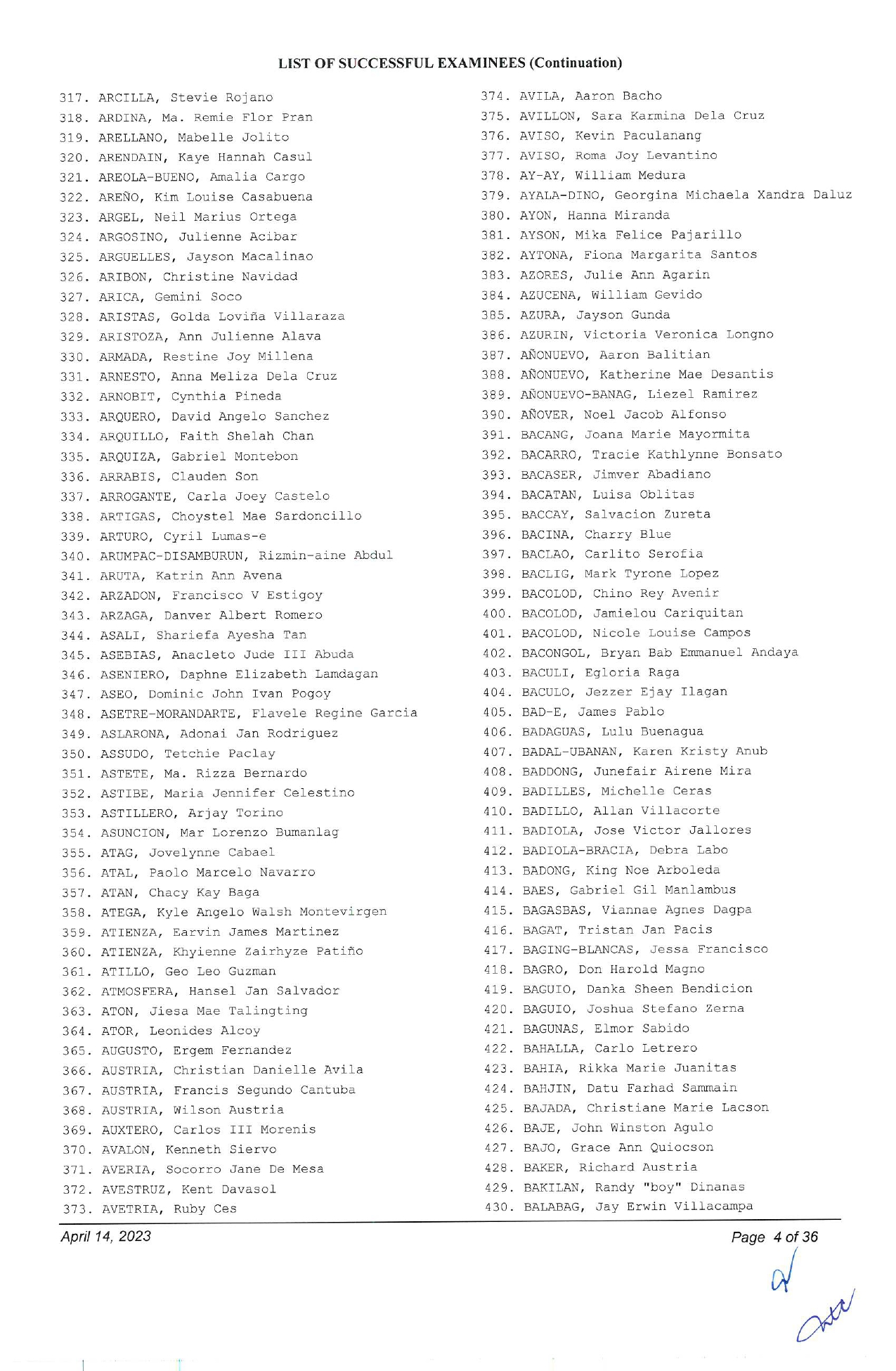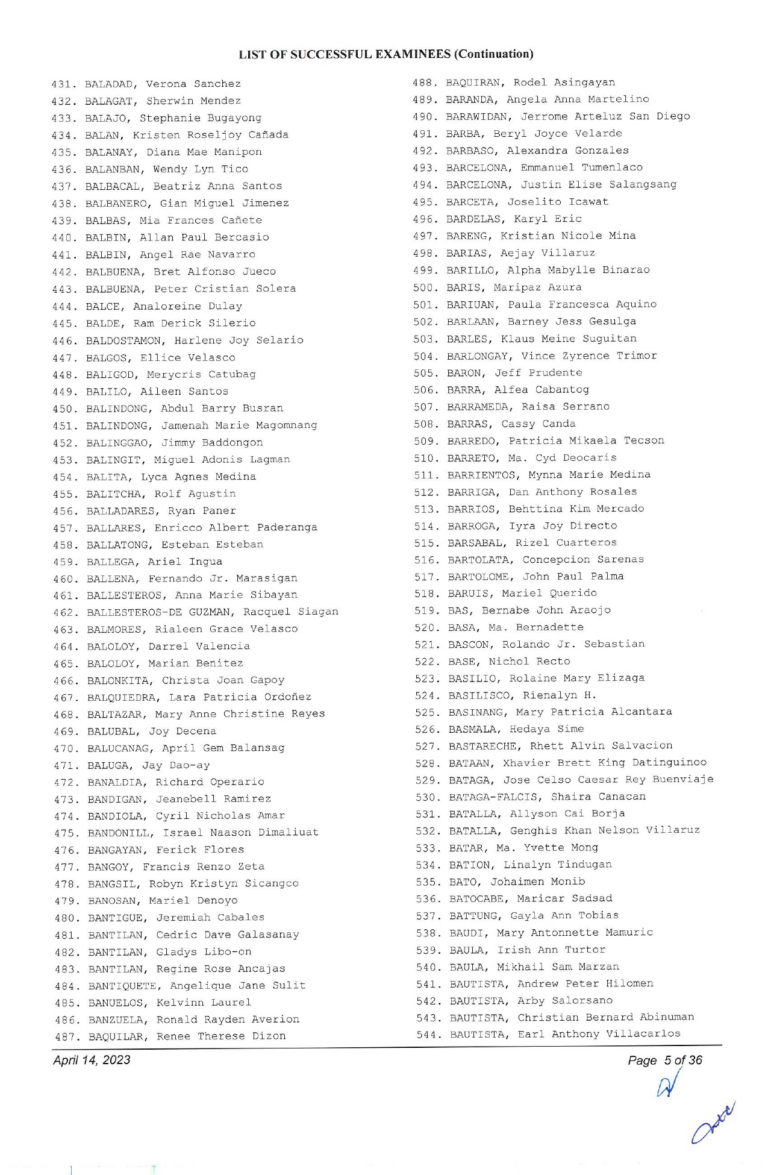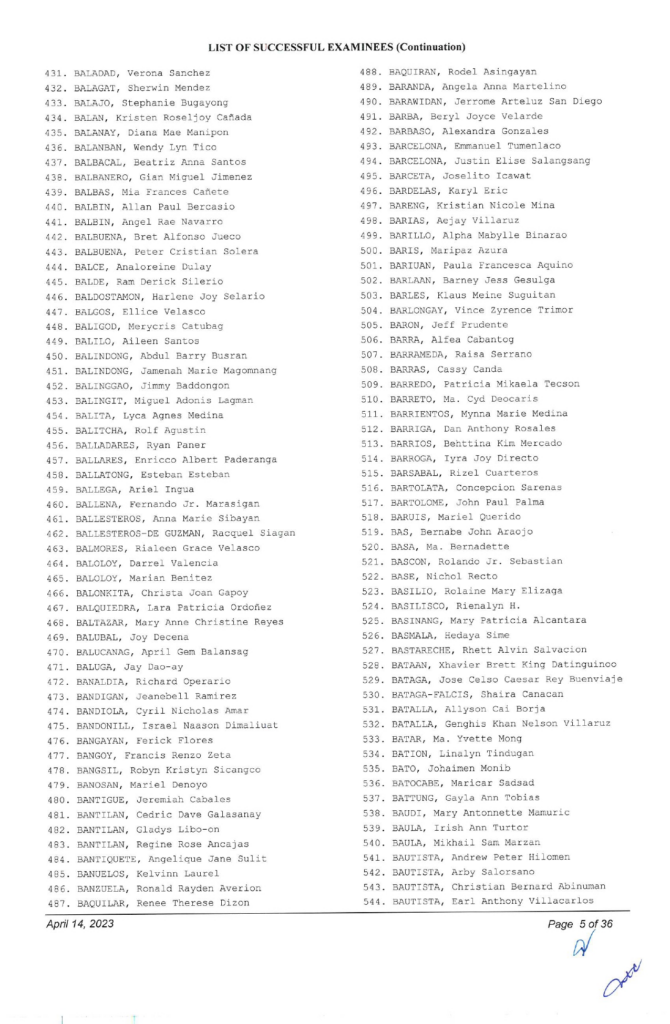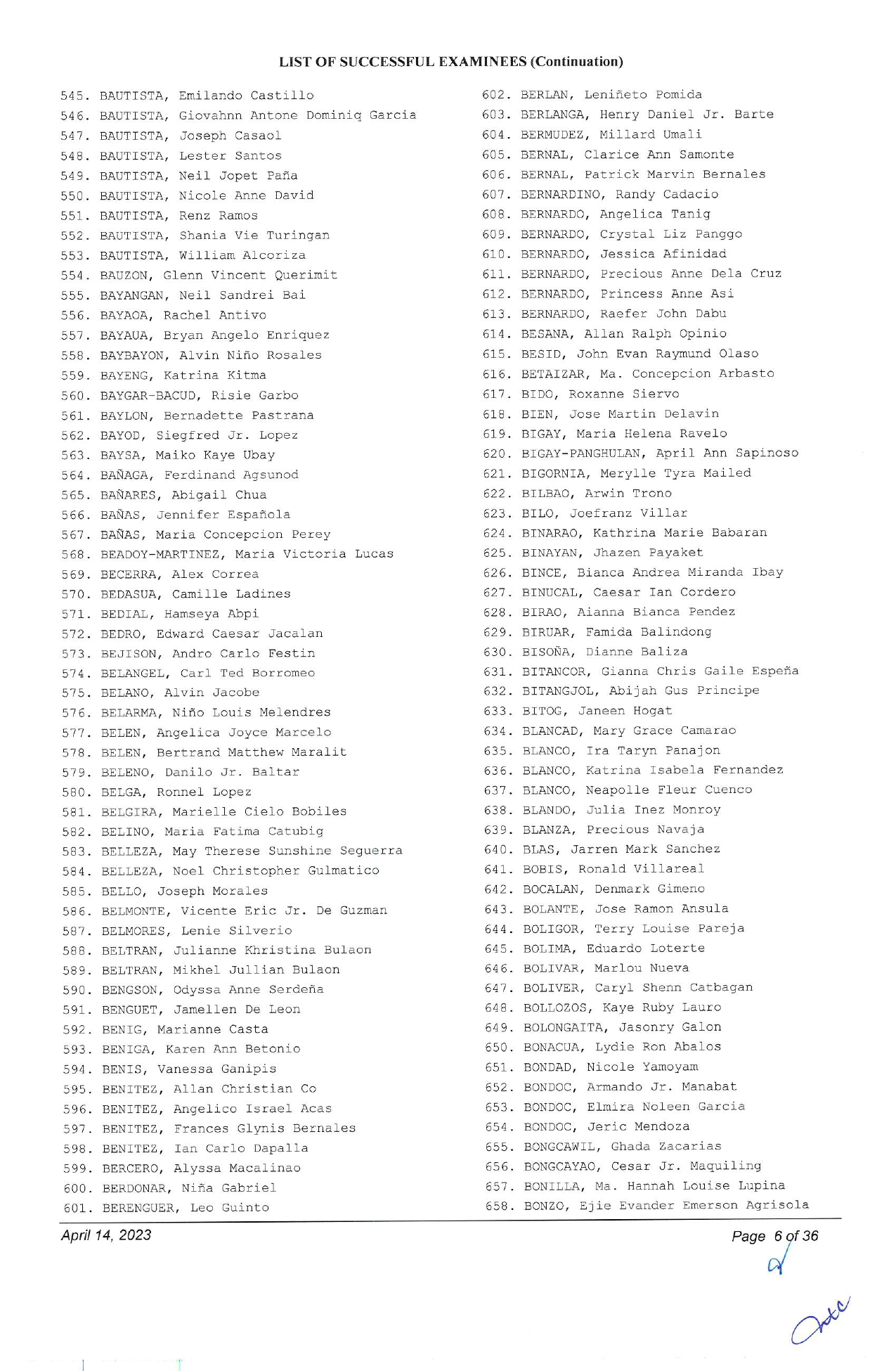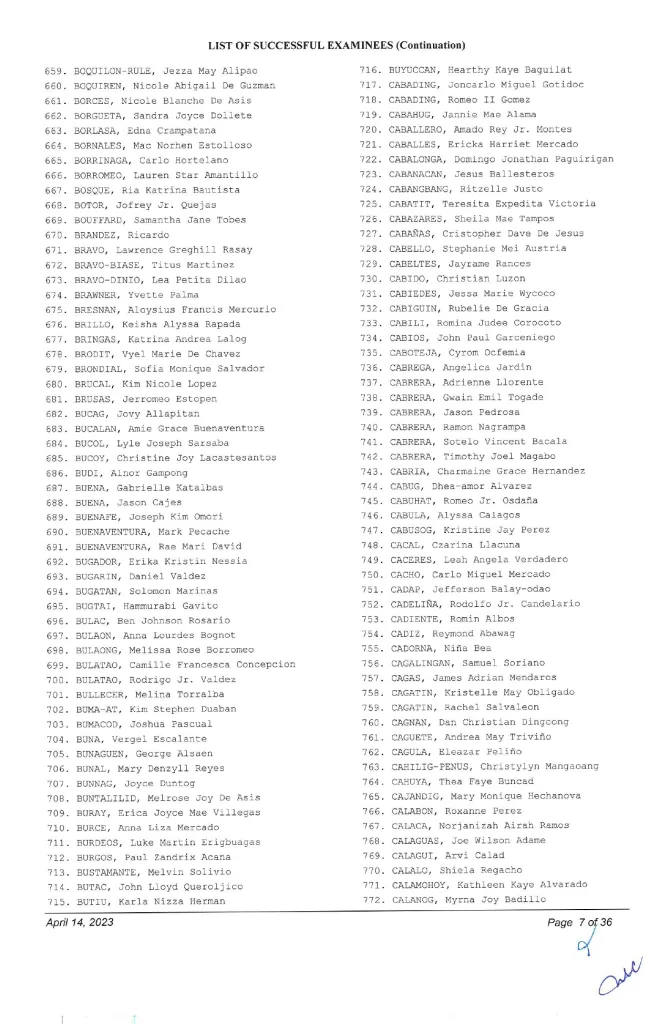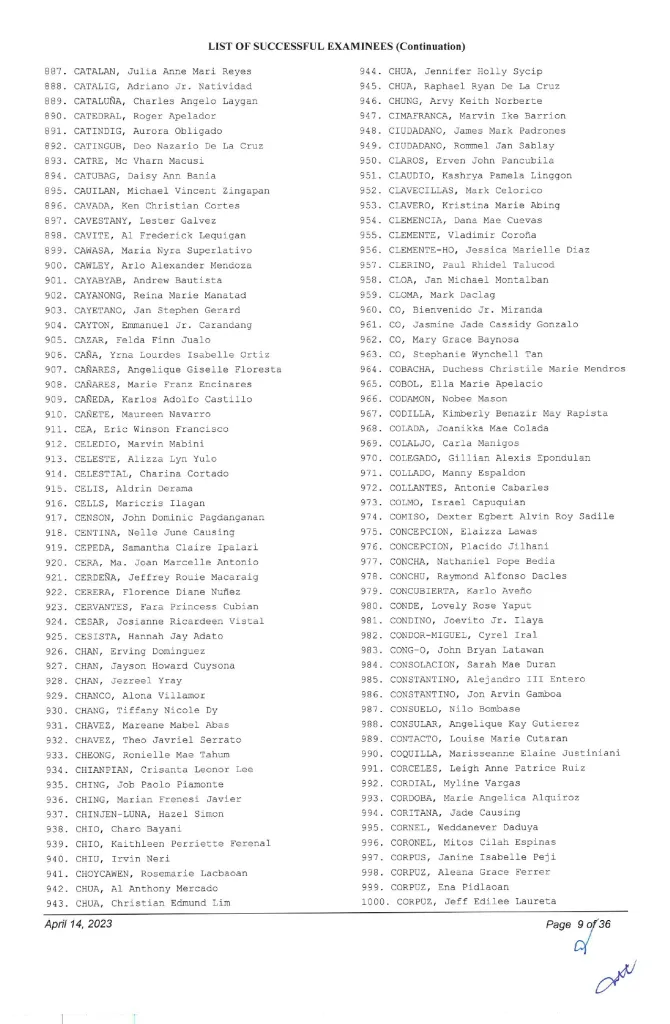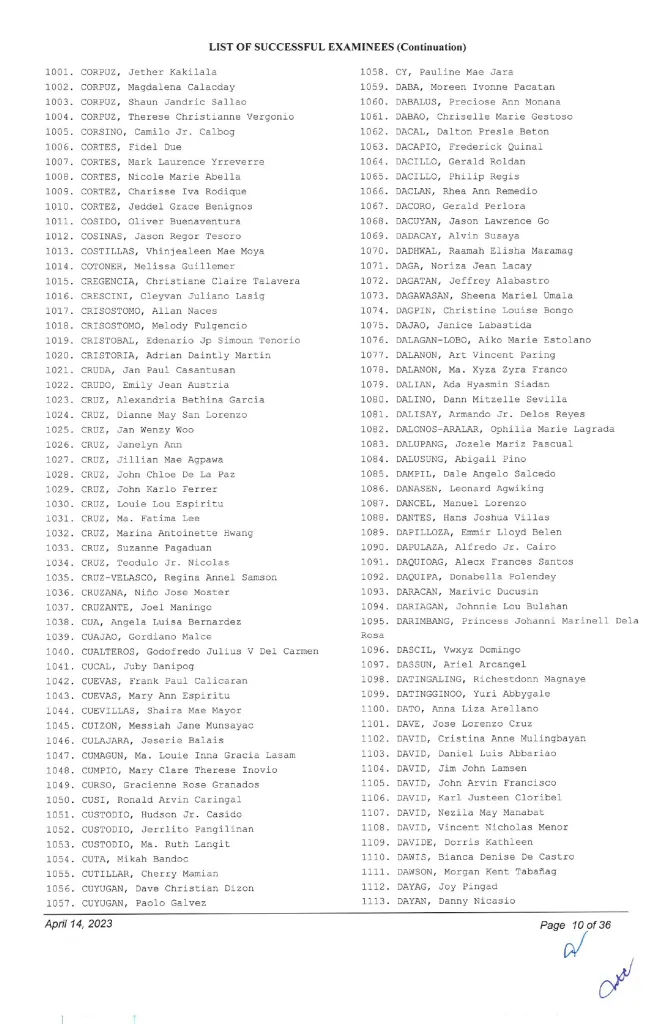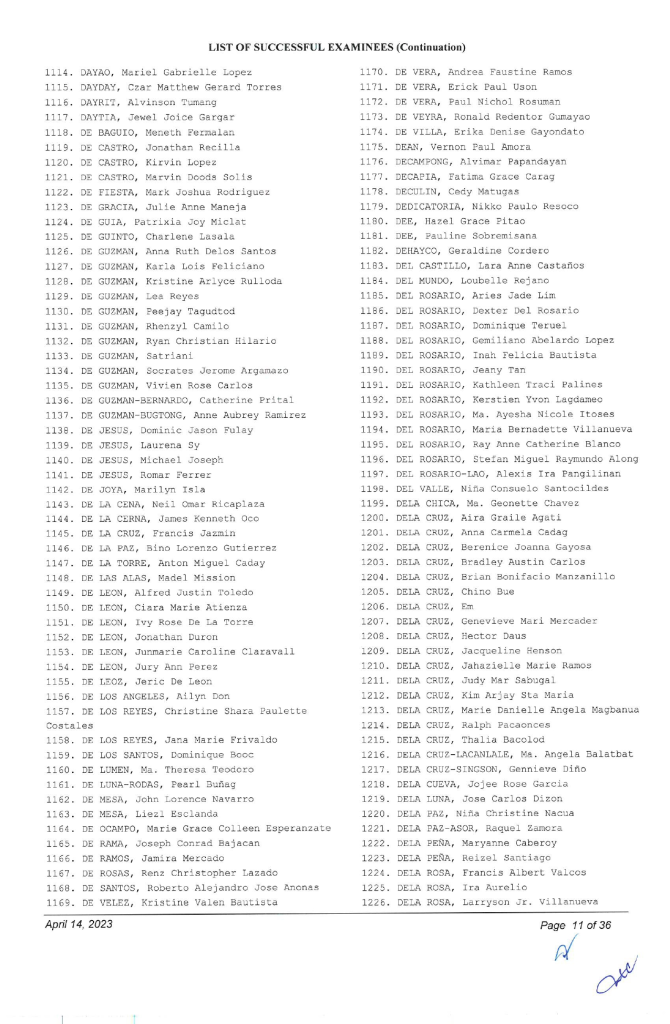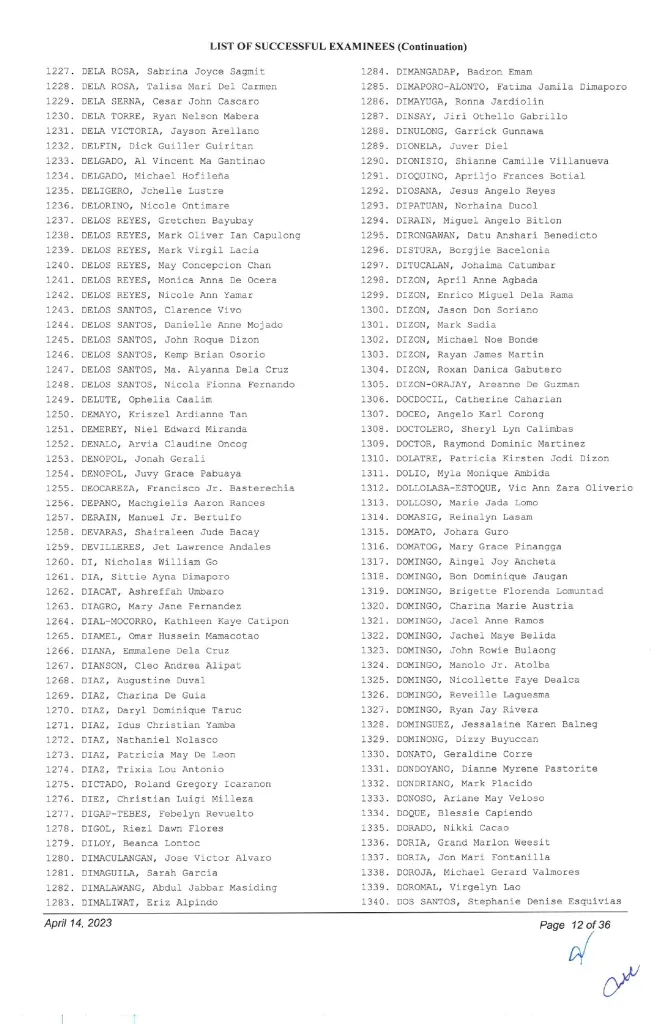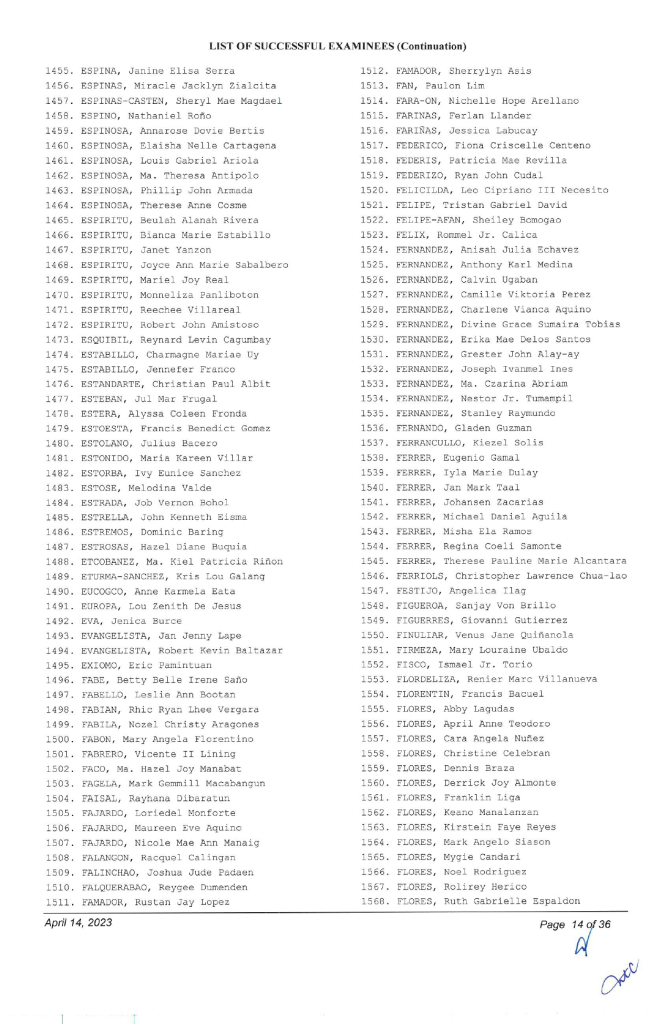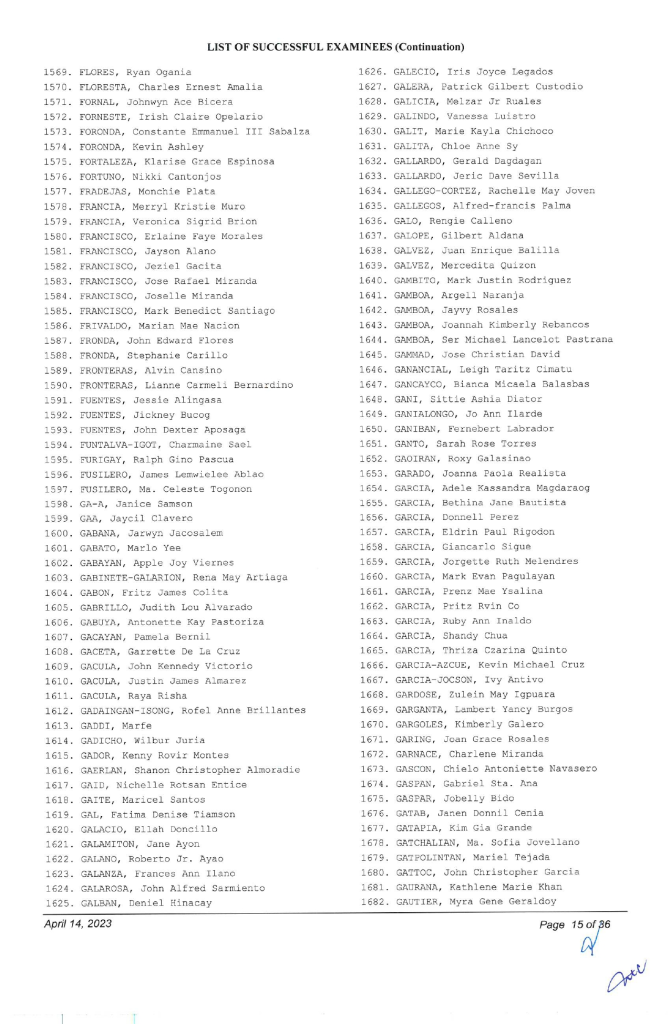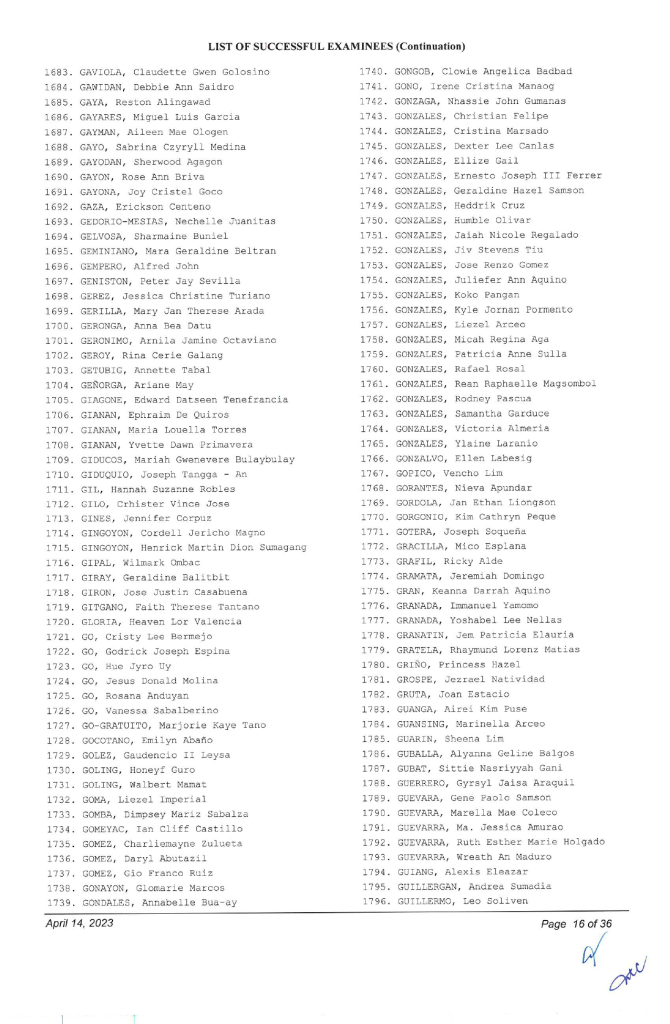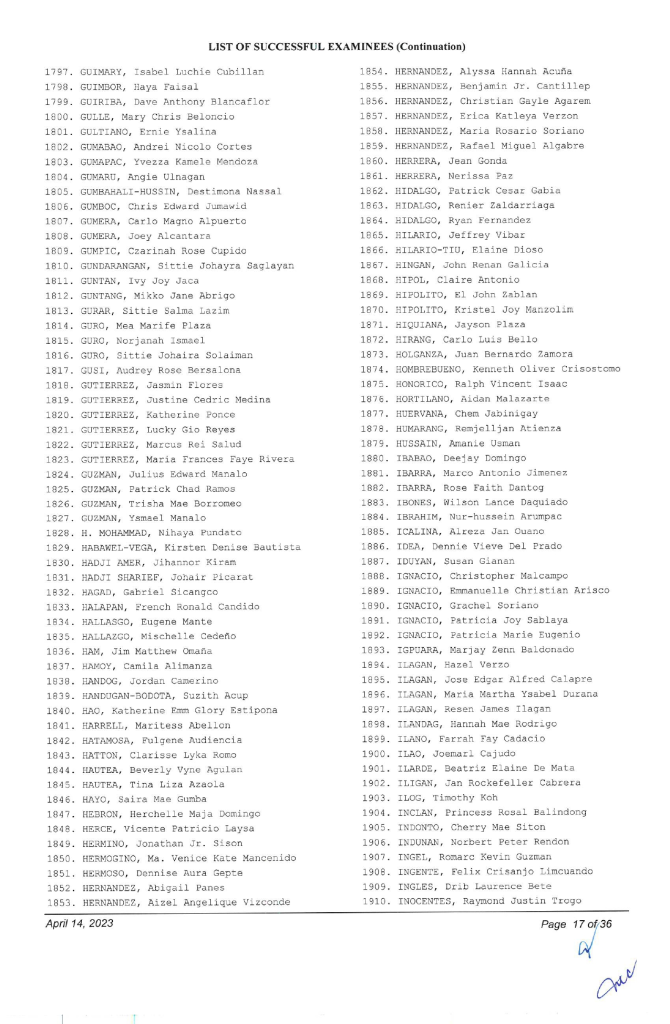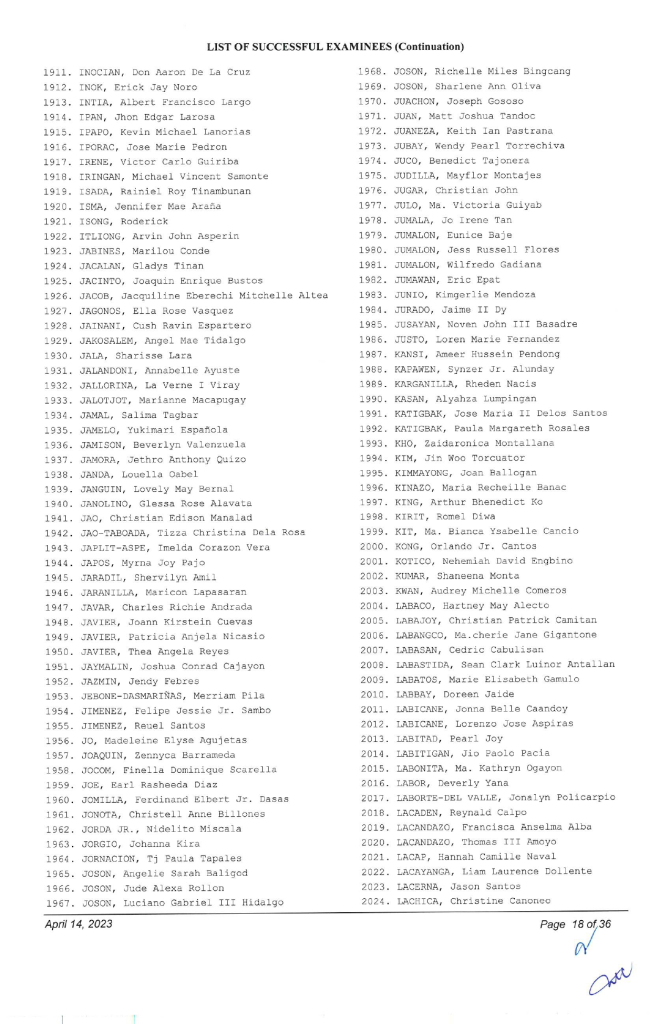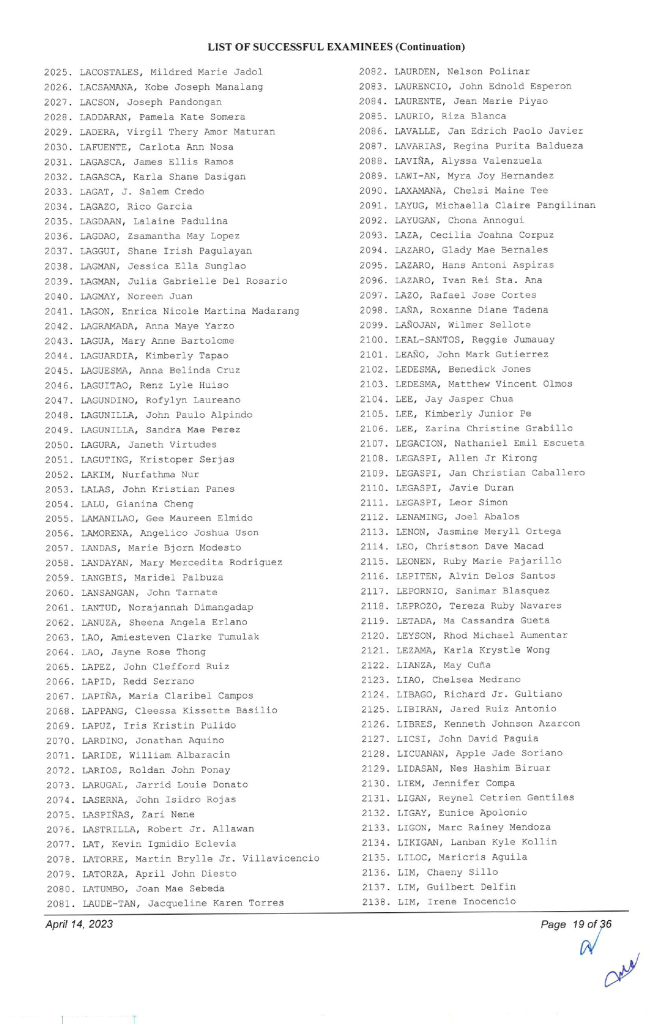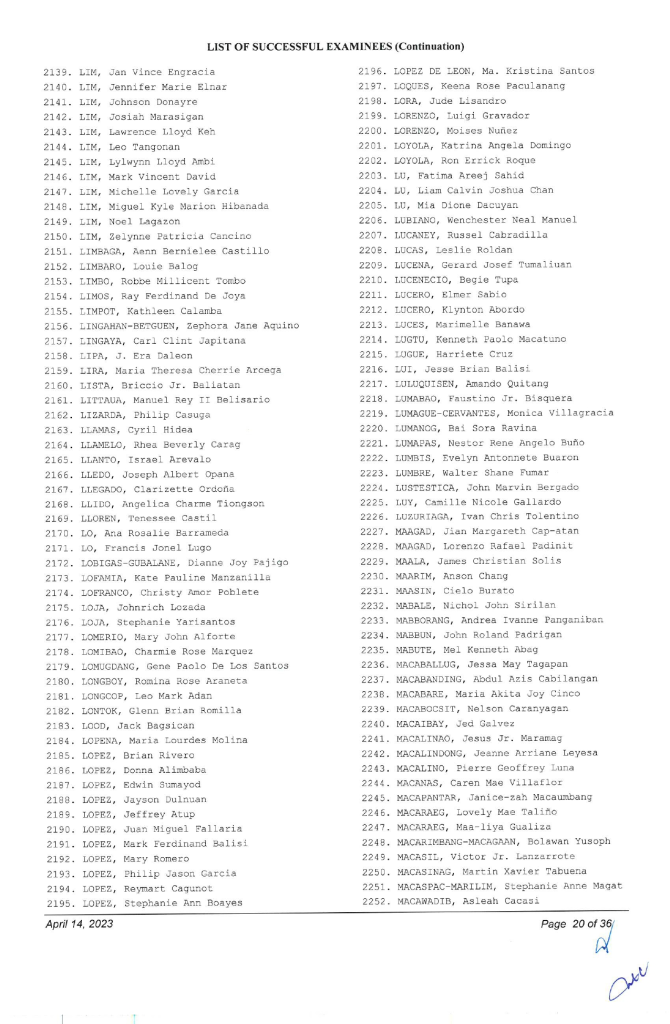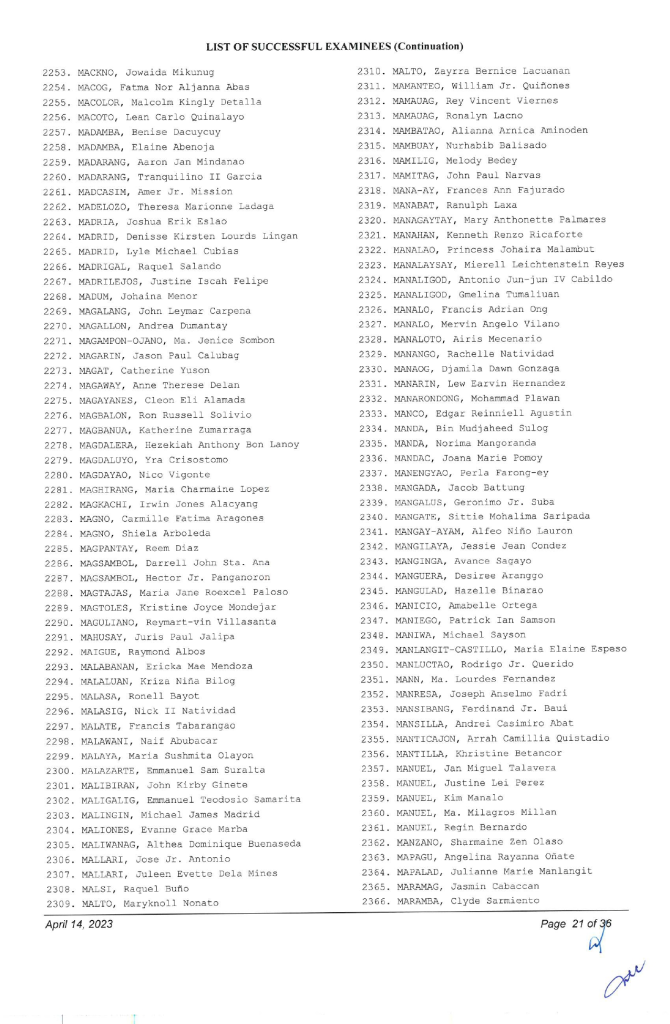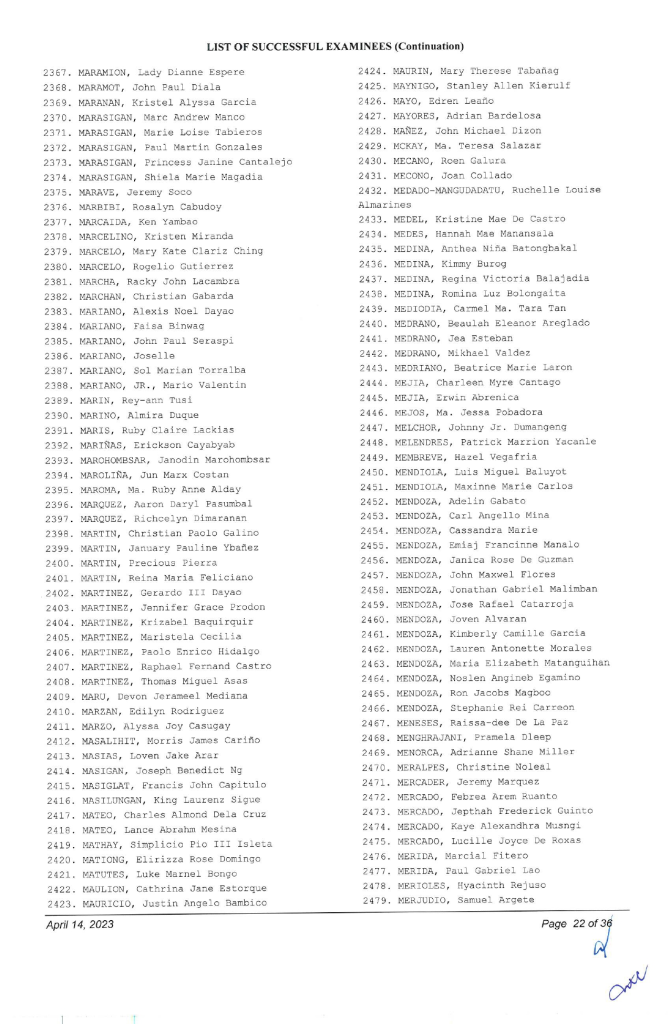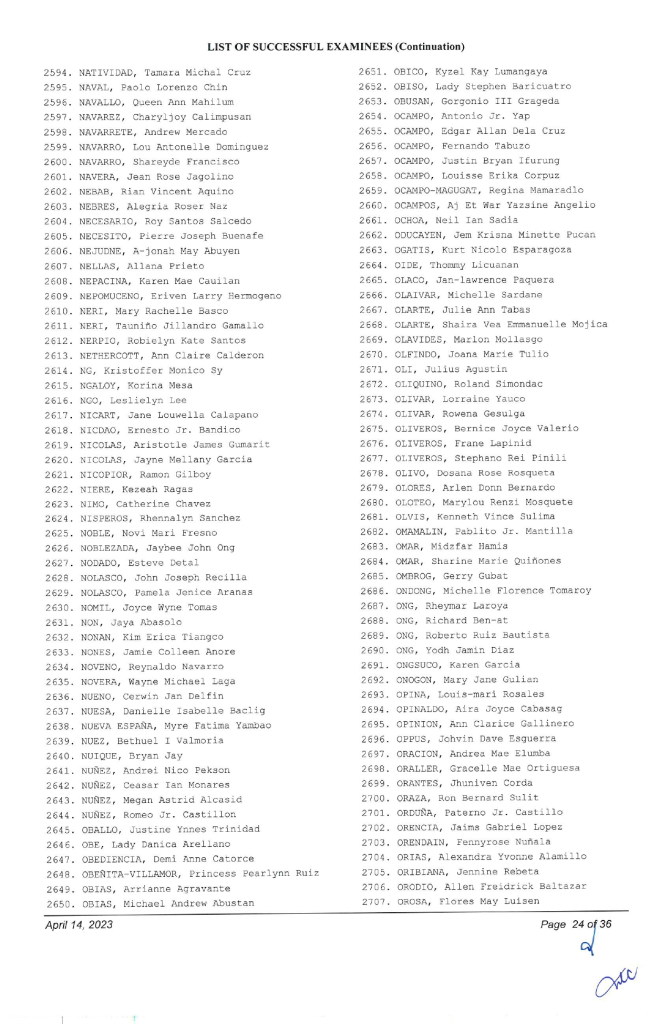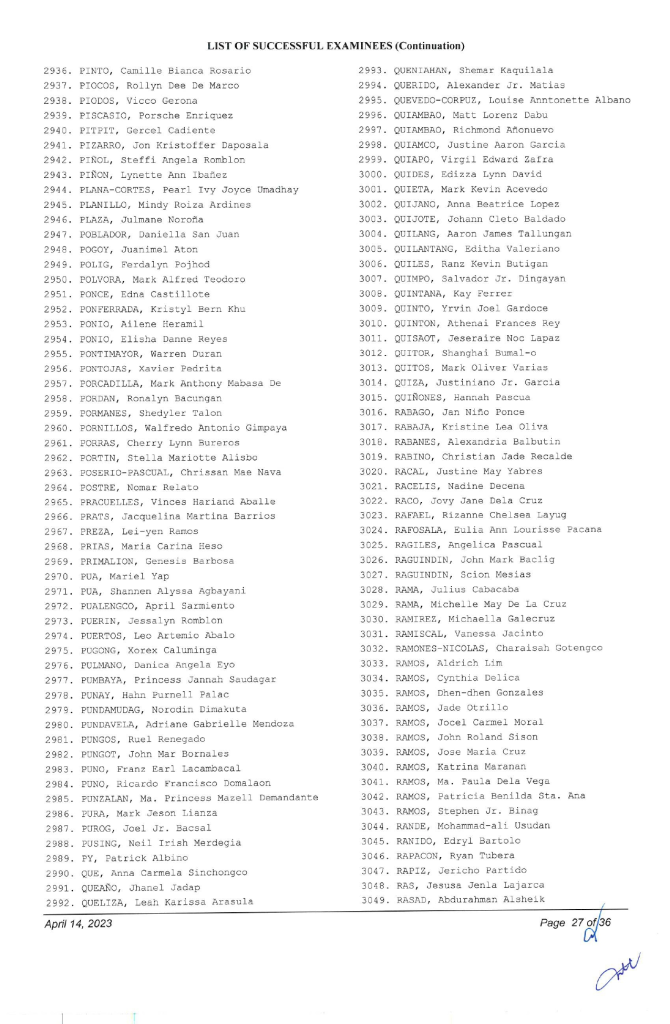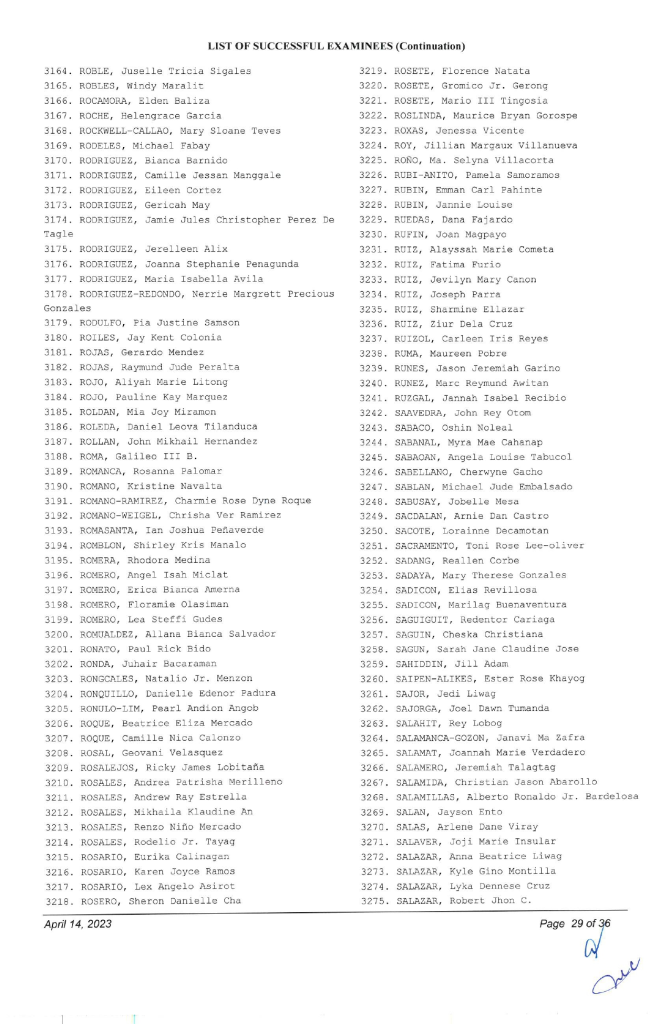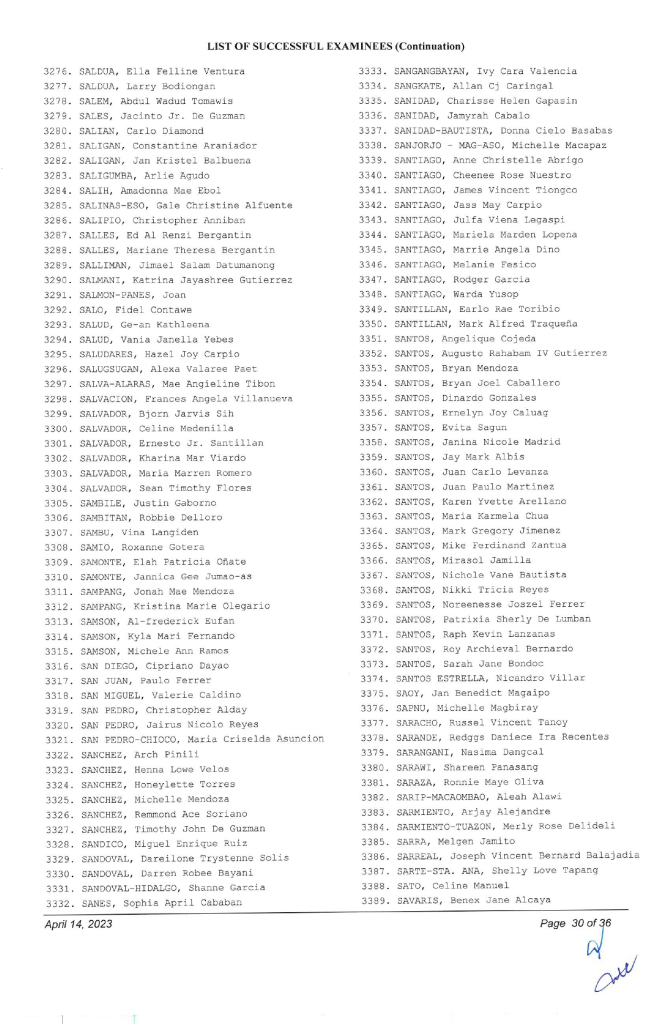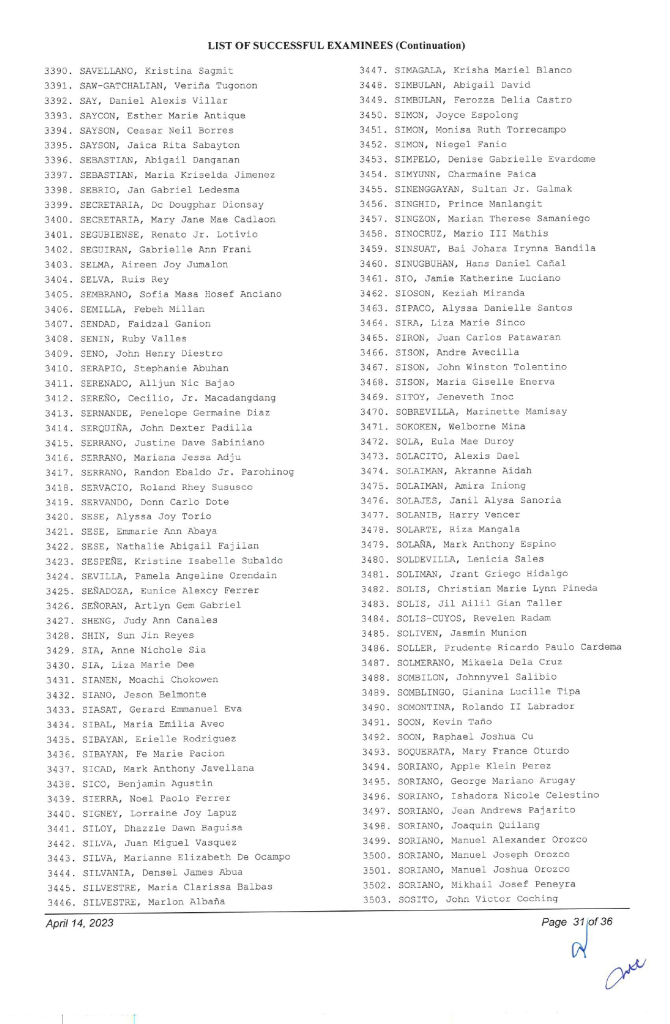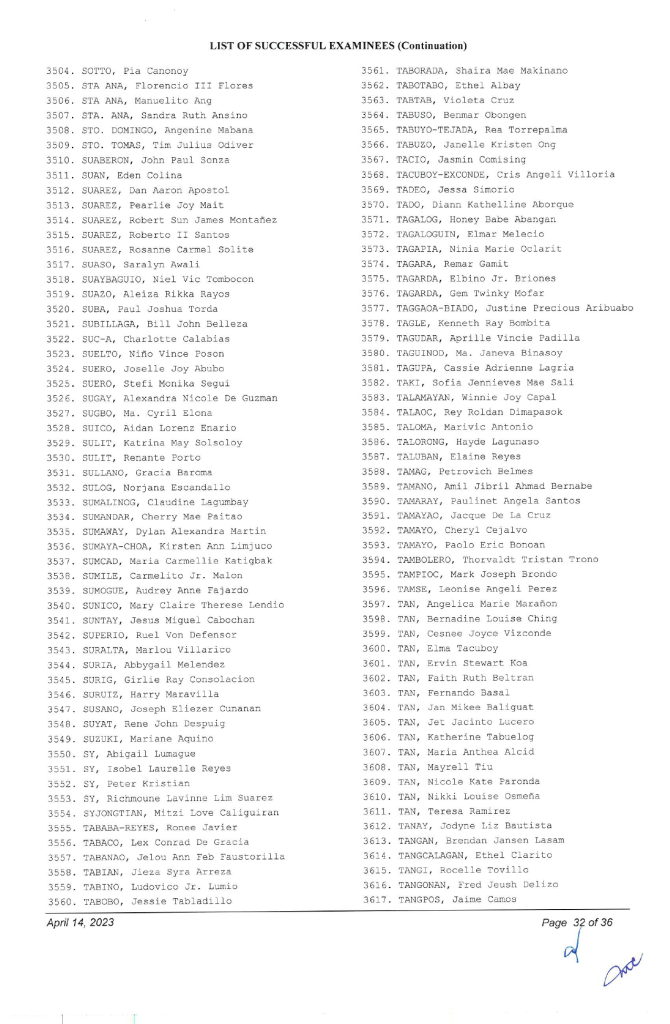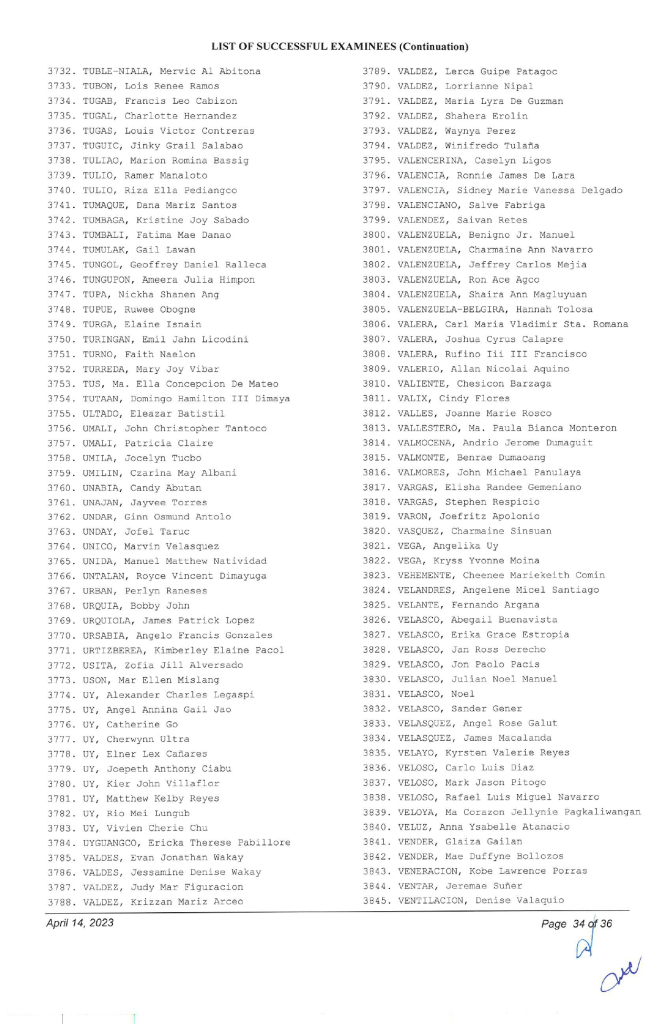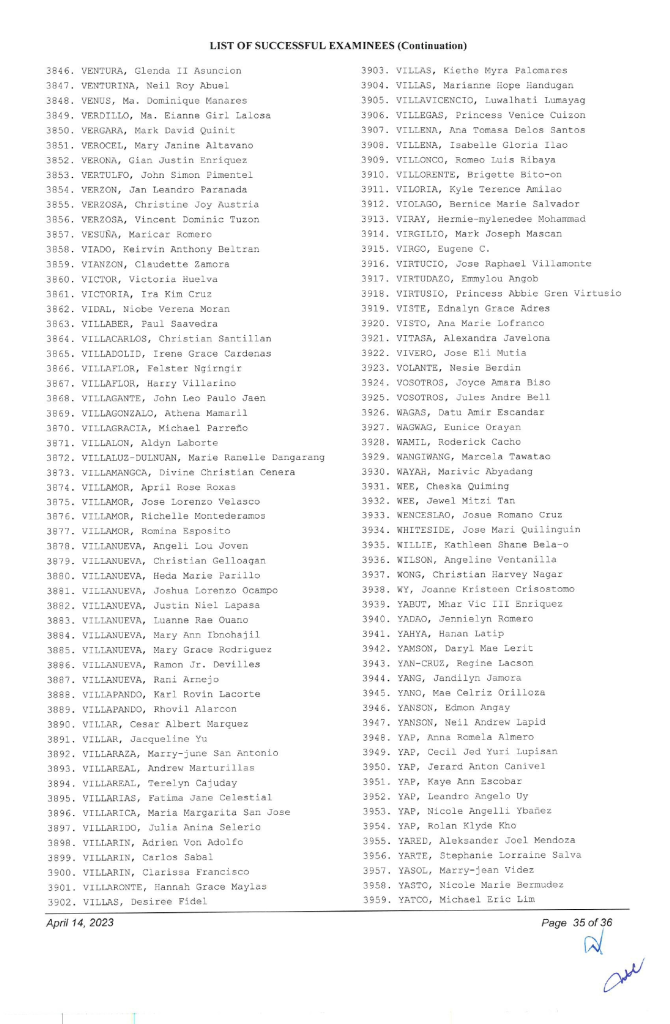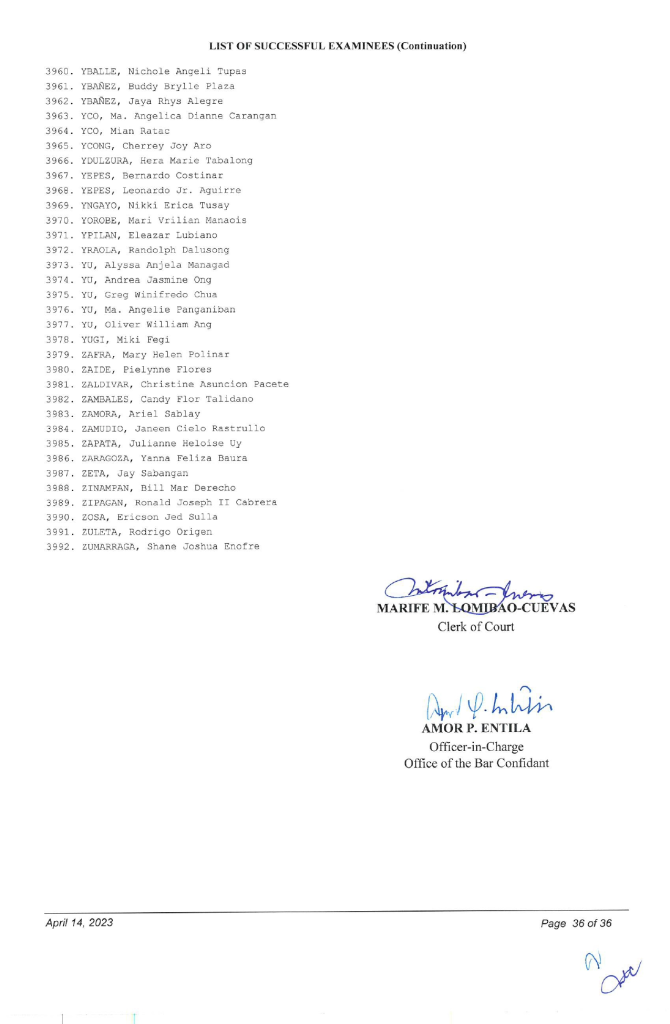 School Performance November 2022 BAR EXAM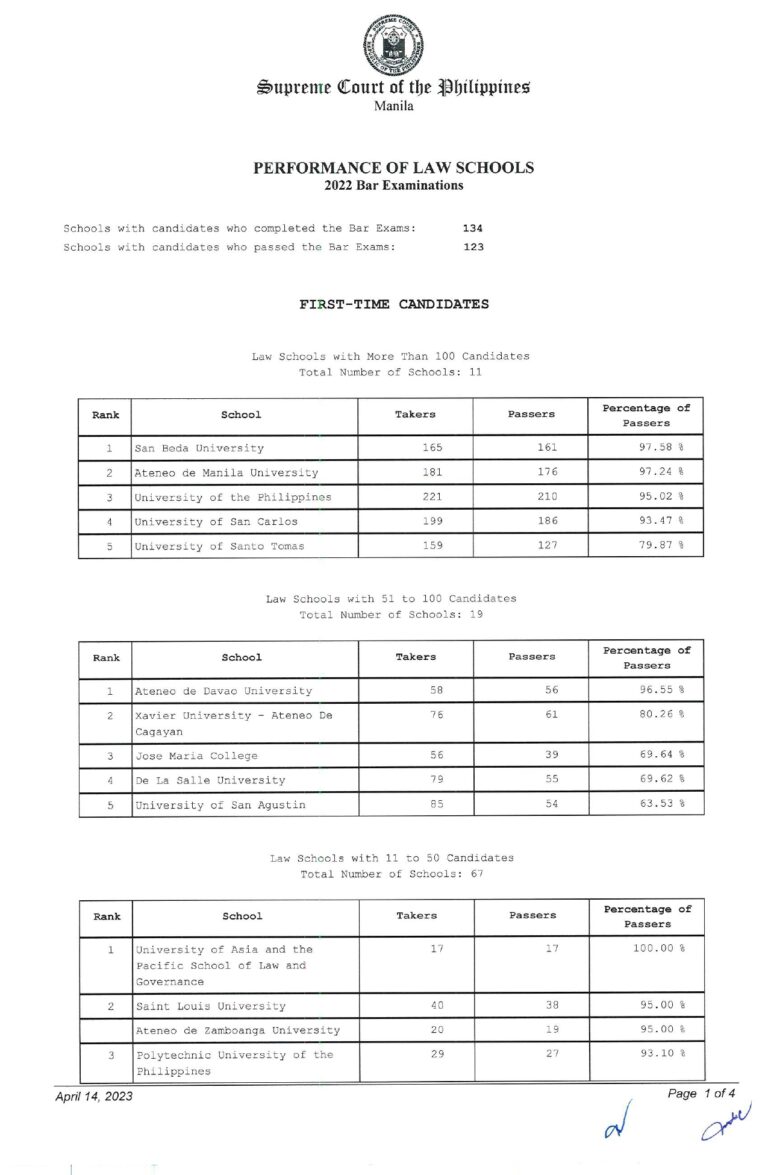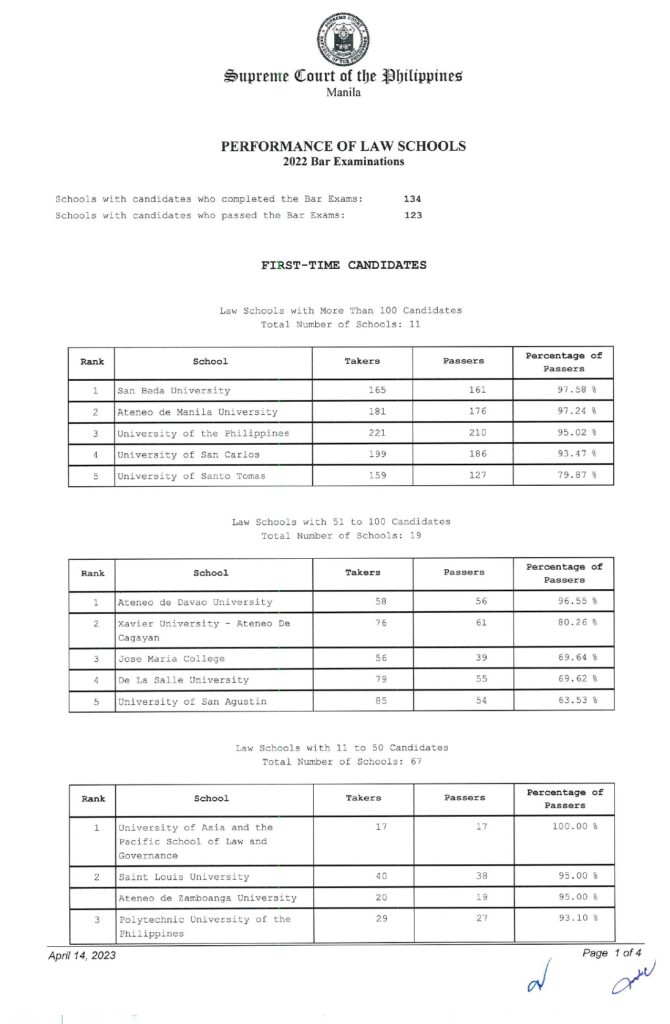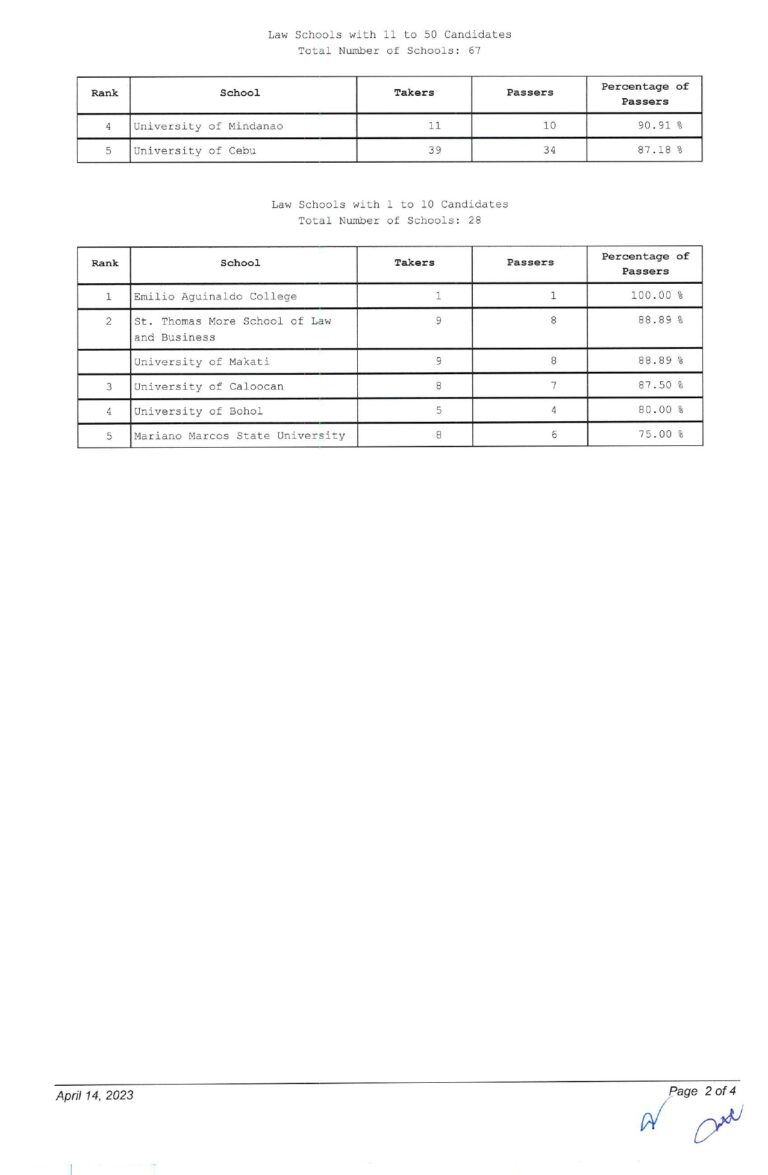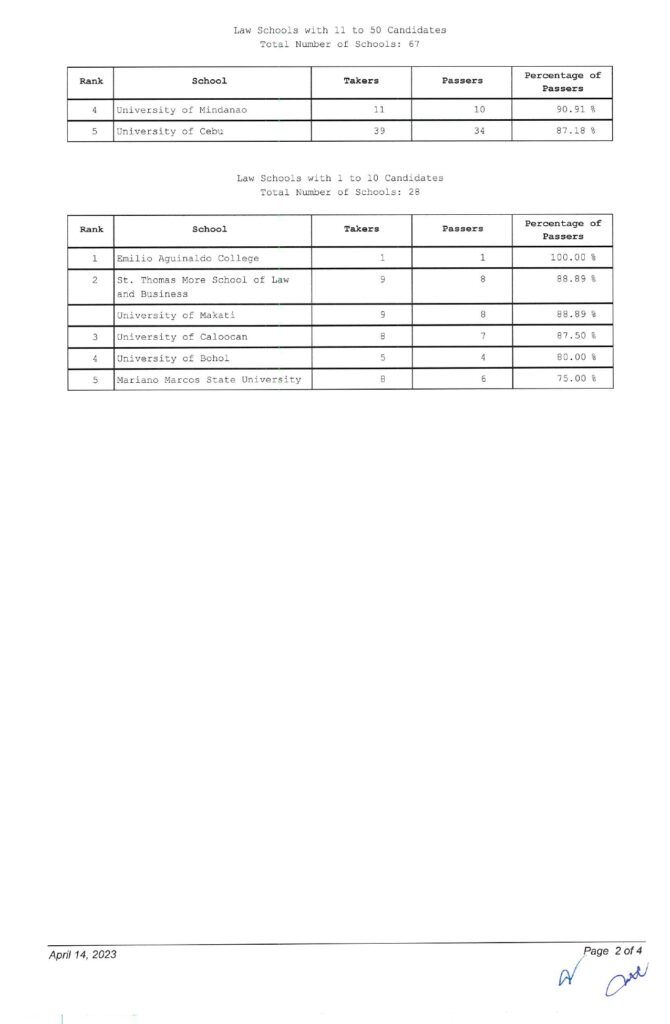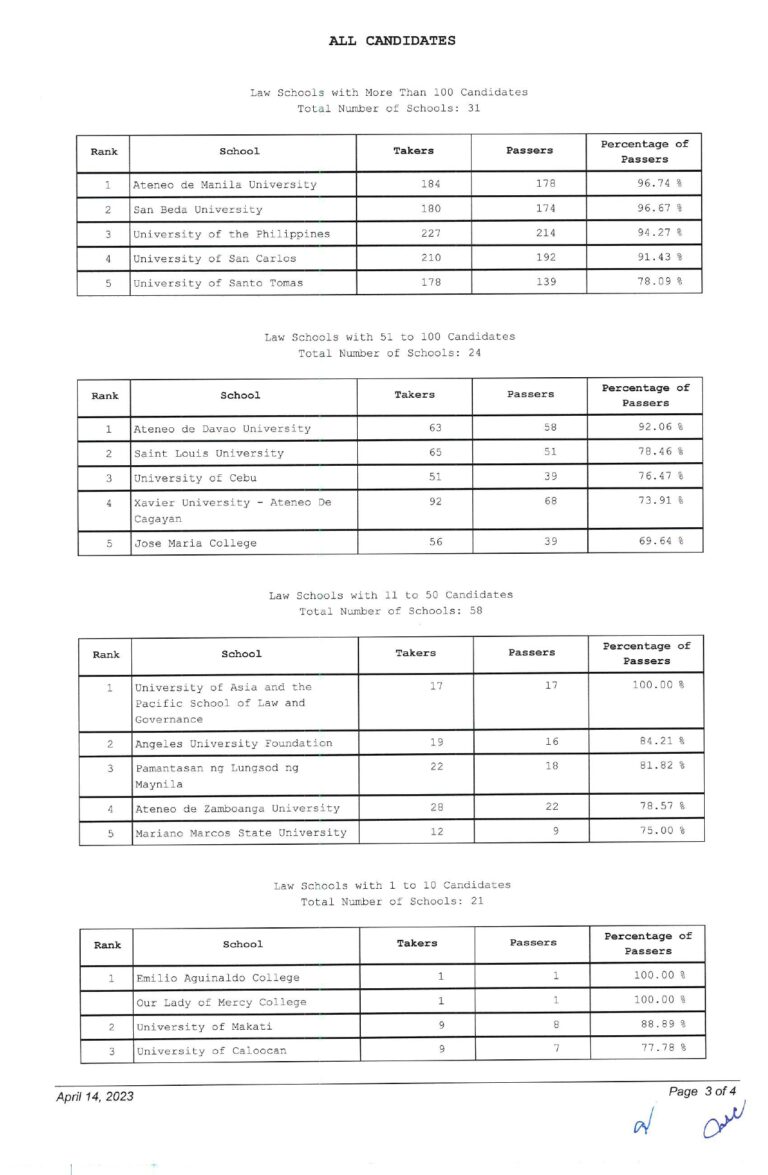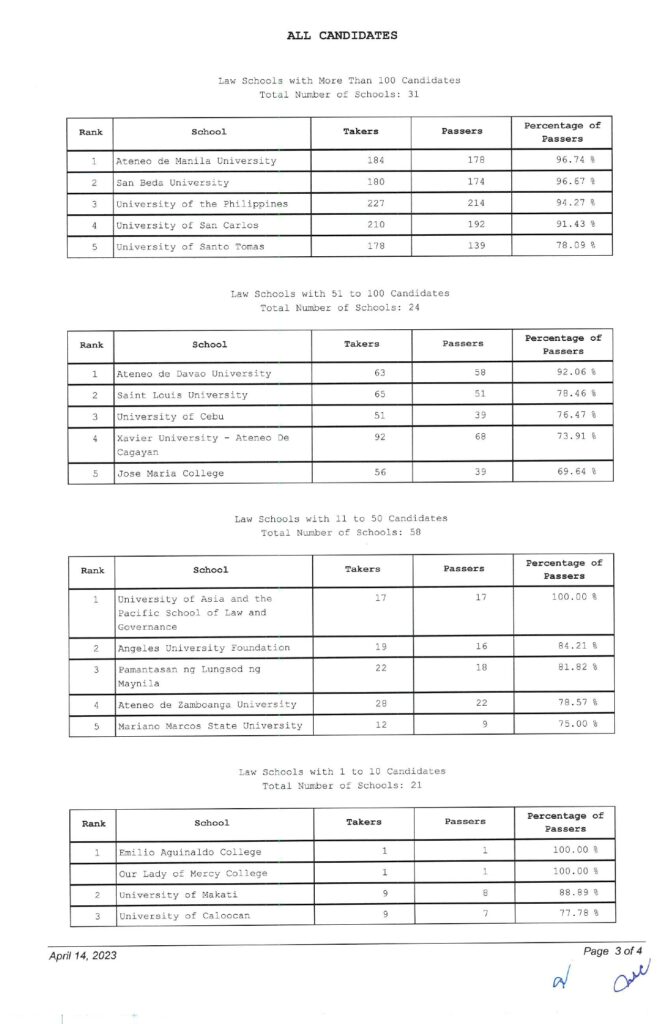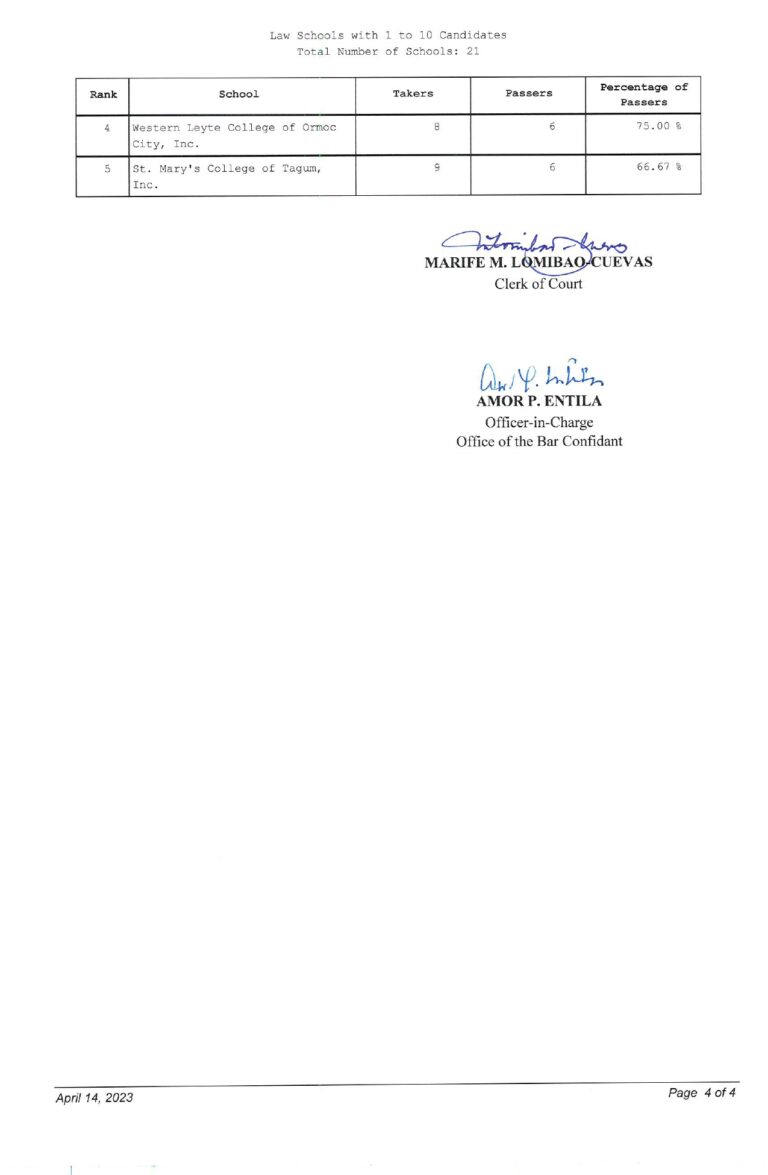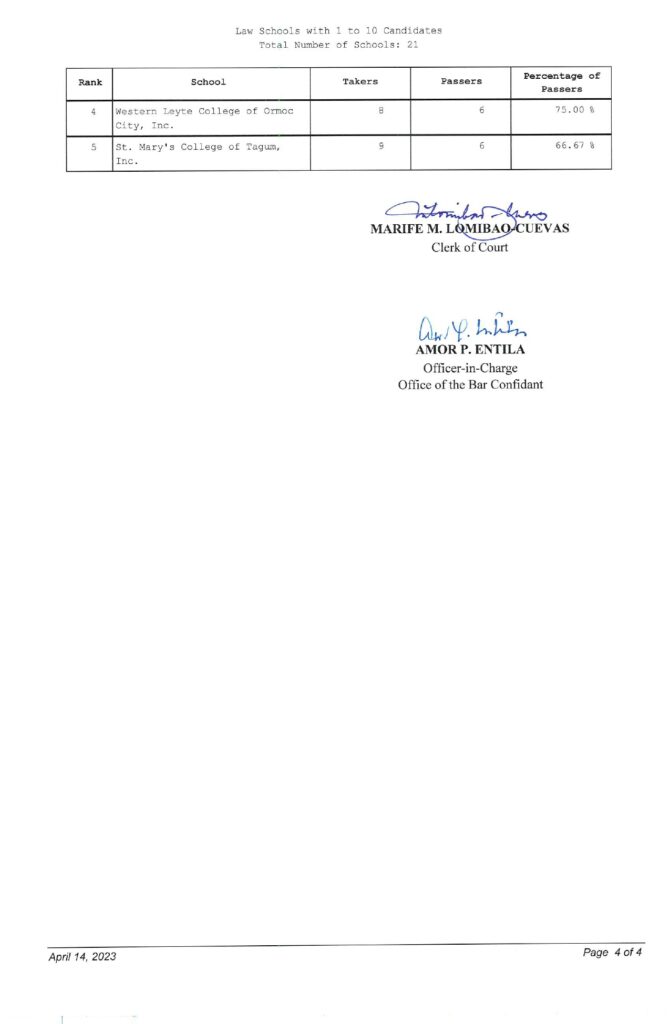 NOVEMBER 2022 TOP PASSERS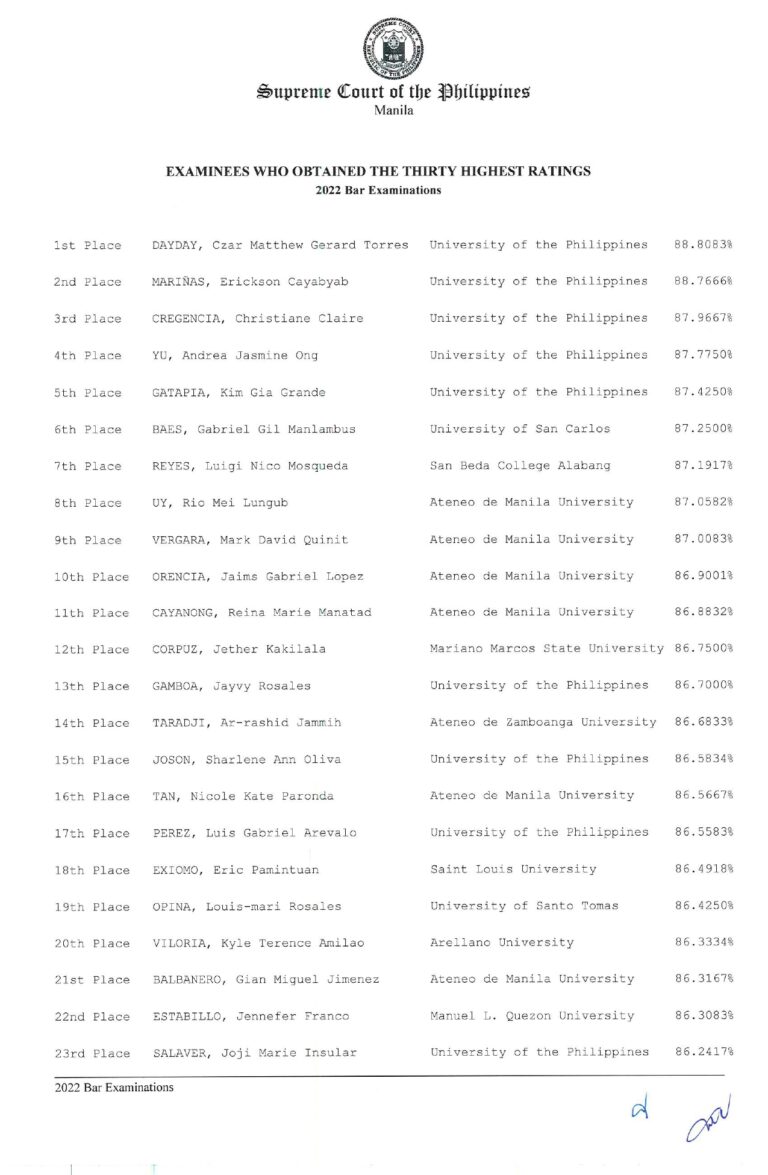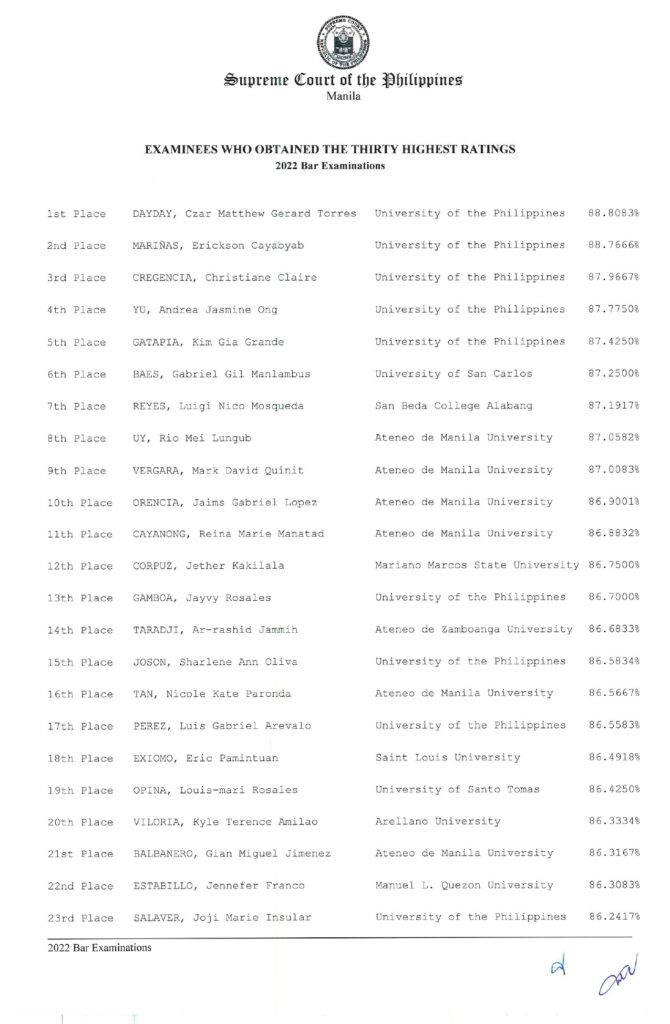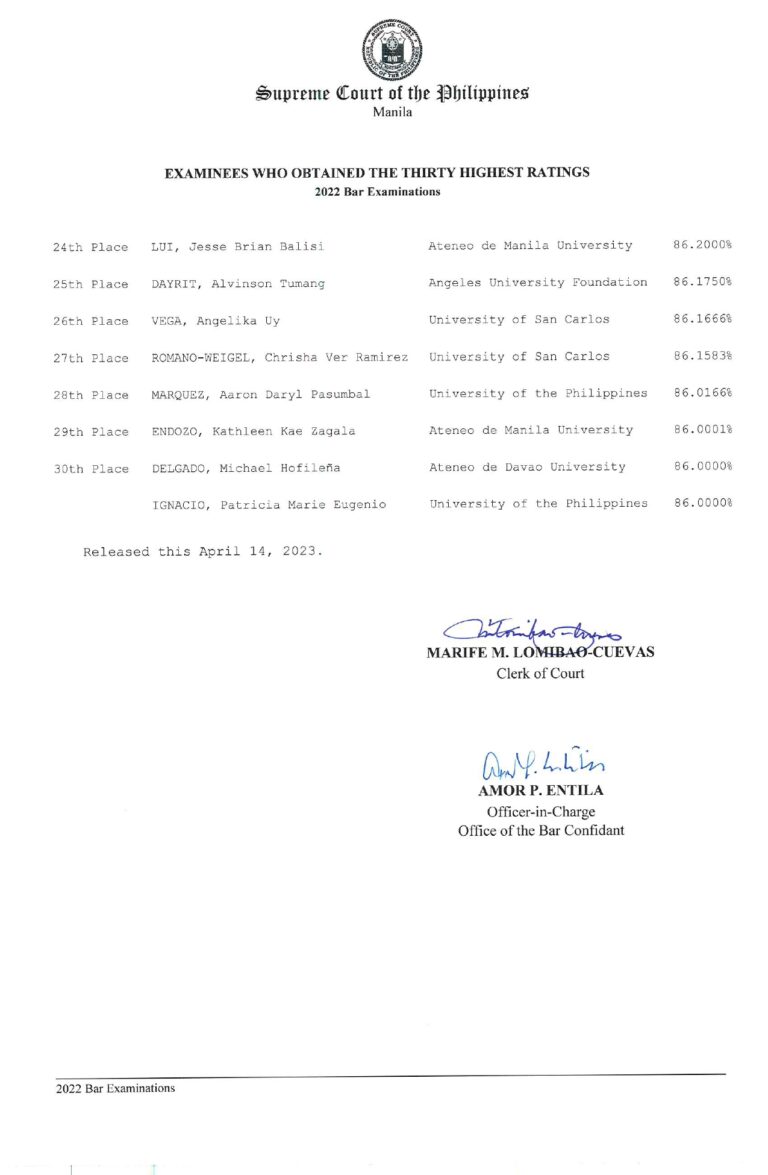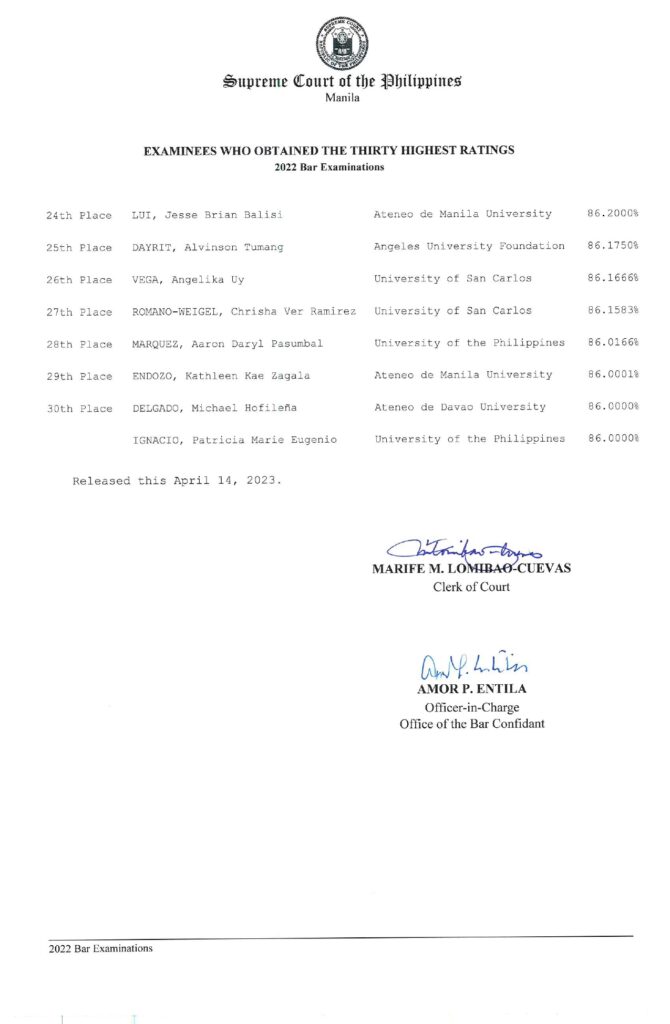 Coverage of Bar Exams 2022
The November 2022 licensure exams for aspiring lawyers covered the following core bar subjects and their respective weights.
Political and International Law (with related tax principles) 15%
Labor Law 10%
Criminal Law (and practical exercises) 10%
Commercial Law 10%
Civil Law I 15%
Civil Law II (and practical exercises) 10%
Remedial Law I 15%
Remedial Law II (with basic tax remedies) and Legal Ethics 10%
Passing Percentage of Bar Exams 2022
To pass the Bar exams, an examinee must have a general average of 75% and no grade lower than 50% in any subject. While this is typical, SC En Banc may also adjust and lower the passing percentage.
In 2012, passing percentage was lowered to 70% while in 2013 and 2014 bar exams, it was likewise lowered to 73%.
Congratulations to the new Lawyers! – WhatALife!
Source: (1)
---
Also read: Exam Results – WhatALife!