MANILA, PHILIPPINES — On October 23, the DOH confirmed Ferdinand "Bongbong" Marcos Jr. has named retired police general Camilo Cascolan, a former chief of the Philippine National Police, as undersecretary of the DOH (Department of Health).
DOH said in a statement, "Yes, we confirm the receipt of the appointment papers of Mr. Camilo Cascolan, Atty. Charade Mercado-Grande and several directors."
In addition to announcing Cascolan's appointment, Marcos called on citizens to resume their old lives prior to the pandemic even as the country recorded the first few cases of new Covid-19 variants.
Meanwhile, Cascolan also expressed his gratitude to the President for his new post.
He said in his message, "First, thank you Pres. BBM for the trust. I'm not a doctor, but one doesn't need to be a doctor to be assigned to DOH. Administration and management will always be a part of every department in government, and I believe I will be of big help in this area. What's important is the government's program is implemented with the directive of the OIC Sec. DOH."
Cascolan added that he might be able to contribute ideas regarding anti-COVID-19 protocols as well as other issues concerning people's health.
However, other than the confirmation, the DOH has yet to disclose Cascolan's specific tasks in the agency. He also said that he still has yet to receive notice from the DOH officer-in-charge, Maria Rosario Vergeire.
Camilo Cascolan brief background
Under the previous Duterte administration, the Baguio City native had served a short term as chief of the Philippine National Police in September 2020.
He was named PNP chief by then-president Rodrigo Duterte, but only two months later, he left the post after reaching the mandatory retirement age.
In February 2021, he was named undersecretary at the Office of the President.
Cascolan spent the majority of his career leading police stations in various parts of the Philippines. The stations included Taguig City, some towns in Iloilo, and the province of Compostela Valley, renamed Davao de Oro.
It is unclear how Cascolan's credentials in law enforcement will help him in his new role at the DOH, which remains to be without a permanent secretary nearly four months since Marcos assumed office.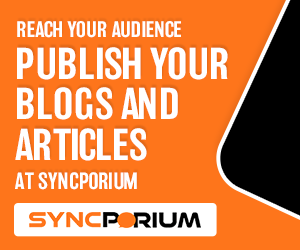 Meanwhile, the other new Health officers included in the appointment are Charade Mercado-Grande as Assistant Secretary, Maria Lourdes Caballero Santiago as Director IV, Girlie Enriquez Veloso as Director IV, Maria Joyce Udtuhan Ducusin as Director III, Sophia Macaranas Mancao as Director III.
Ever since President Marcos assumed office in June, there have been no appointments for Health Secretary, and Maria Rosario Vergeire remains as officer-in-charge. – WhatALife!/Zed
---
Also read: DOH reports only 3 COVID-19 deaths per day in September