Here are the holidays coming up in August 2022 in the Philippines:
Birthday of Manuel L. Quezon (August 19)
When is Quezon City Day?
Quezon City Day is a special non-working public holiday on August 19 in the Philippine Provinces of Quezon and Aurora and the city of Quezon.
This holiday honors an important figure in Philippine history who gave Quezon City and Quezon Province their names.
The Republic Act 6741 declared August 19 as a special working holiday throughout the country in 1989. It is also a special non-working public holiday in the provinces of Quezon, Aurora, and Quezon City
Ninoy Aquino Day (August 21)
Ninoy Aquino Day, a History
Celebrated annually on August 21, this national non-working holiday is known in Filipino as 'Araw ng Kabayanihan ni Ninoy Aquino'.
This commemorates former Senator Benigno 'Ninoy' Aquino, Jr., and his assassination in 1983, on August 21.
The holiday was part of former President Arroyo's program of 'holiday economics.' It was first celebrated in 2004 after the Republic Act 9256, which adjusted the timing of public holidays so that they would be on the nearest Monday, boosting the tourism industry with long weekends.
Former President Benigno Aquino III (Aquino's son) moved it back to its original date in 2010.
National Heroes Day (August 29)
Celebrated on every last Monday of August, this regular national holiday is known in the Philippines as 'Araw ng mga Bayani.'
It is a day to honor all Filipino heroes who struggled for the nation's freedom; this included those who had vanished into obscurity.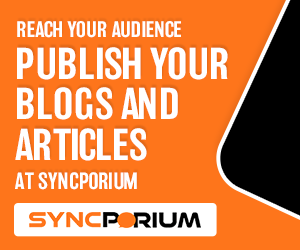 National Heroes' Day has been celebrated since 1931, when Act No. 3827 stated it should be observed on the last Sunday of August.
President Gloria Macapagal-Arroyo signed Republic Act No. 9492 back in 2007. It moved the national holiday to the last Monday of August, saying that moving the holiday to Monday was in line with the "holiday economics" program. In addition, it helped promote long weekends for citizens to engage in domestic tourism.
Parades and the laying of wreaths mark the day to honor those who lost their lives in pursuing the independence of the Philippine nation.
Cagayan de Oro Day (August 28)
According to Republic ACT No. 9644, August 28 of every year is a special non-working public holiday. This holiday is known as "Cagayan de Oro Day," occurring in the City of Cagayan de Oro.
Section 1 declared that August 28 of every year is a special non-working public holiday in Cagayan de Oro in the province of Misamis Oriental to celebrate the feast day of St. Augustin, the patron of the city, and to be known as "Cagayan de Oro Day."
The declaration was approved last June 1, 2009, by the former President of the Philippines, Gloria Macapagal Arroyo. – WhatALife!/Zed
---
Also read: Is July 30, 2022 a holiday in the Philippines?