(UPDATED: 02/08/2021) — The Department of Information and Communications Technology (DICT) paved the way to develop a centralized database of all vaccination lists from different local government units (LGUs) in the country. The database is called the Vaccination Information Management System (VIMS), or the VaxCertPH portal.
Users planning to travel abroad may now download and save or carry a printed copy of an authenticated vaccination certificate through this online portal.
On September 6, the Philippine government started implementing the digital COVID-19 vaccination certificate for a selected group only, including overseas Filipino workers (OFWs) and residents from Metro Manila and Baguio City who are set to travel abroad.
Check out below on how to register and/or request your digital vaccination certificate via VaxCertPH.
This article has been updated along with the new updates made by DOH in the official VaxCertPH website.
How to request your digital vaccination certificate?
Requirements: Prepare your vaccination card and any government-issued identification card to get started
STEP 1: Go to https://vaxcert.doh.gov.ph/ and click 'Continue' to request a Vaccination Certificate.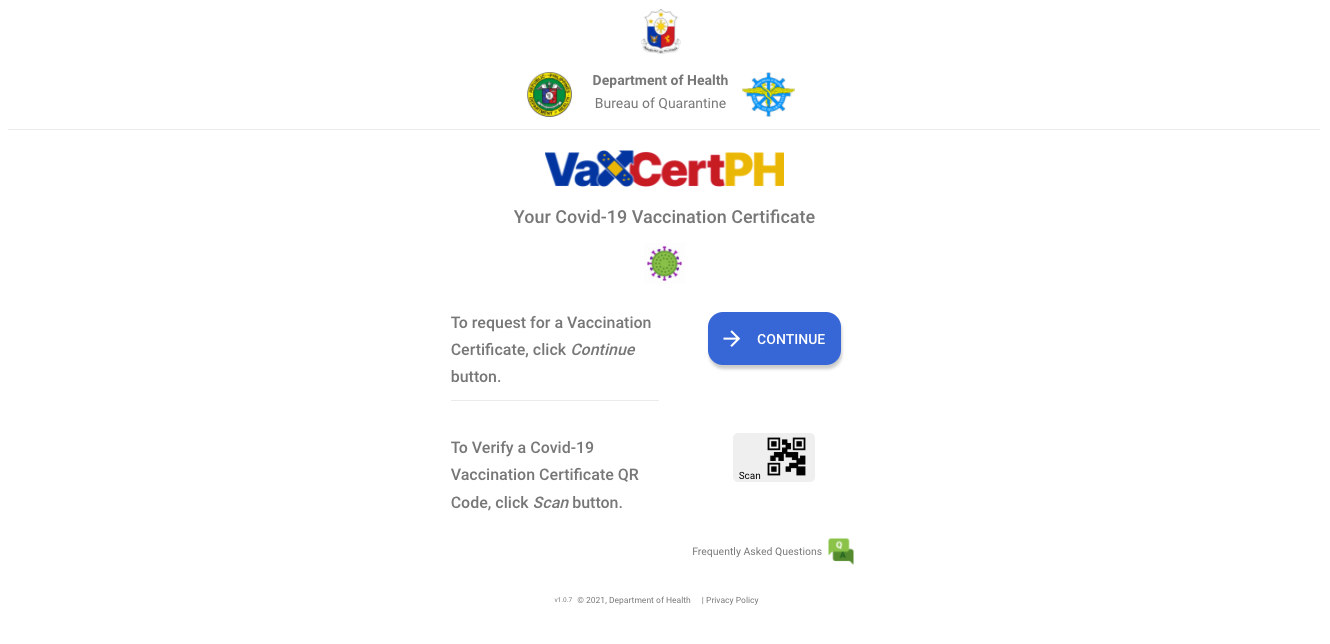 Note: Individuals are advised to check the portal 48 hours upon vaccination.
STEP 2: Review the data privacy before ticking the 'I have read and agreed to the Privacy Statement' box. Click 'Continue' to proceed.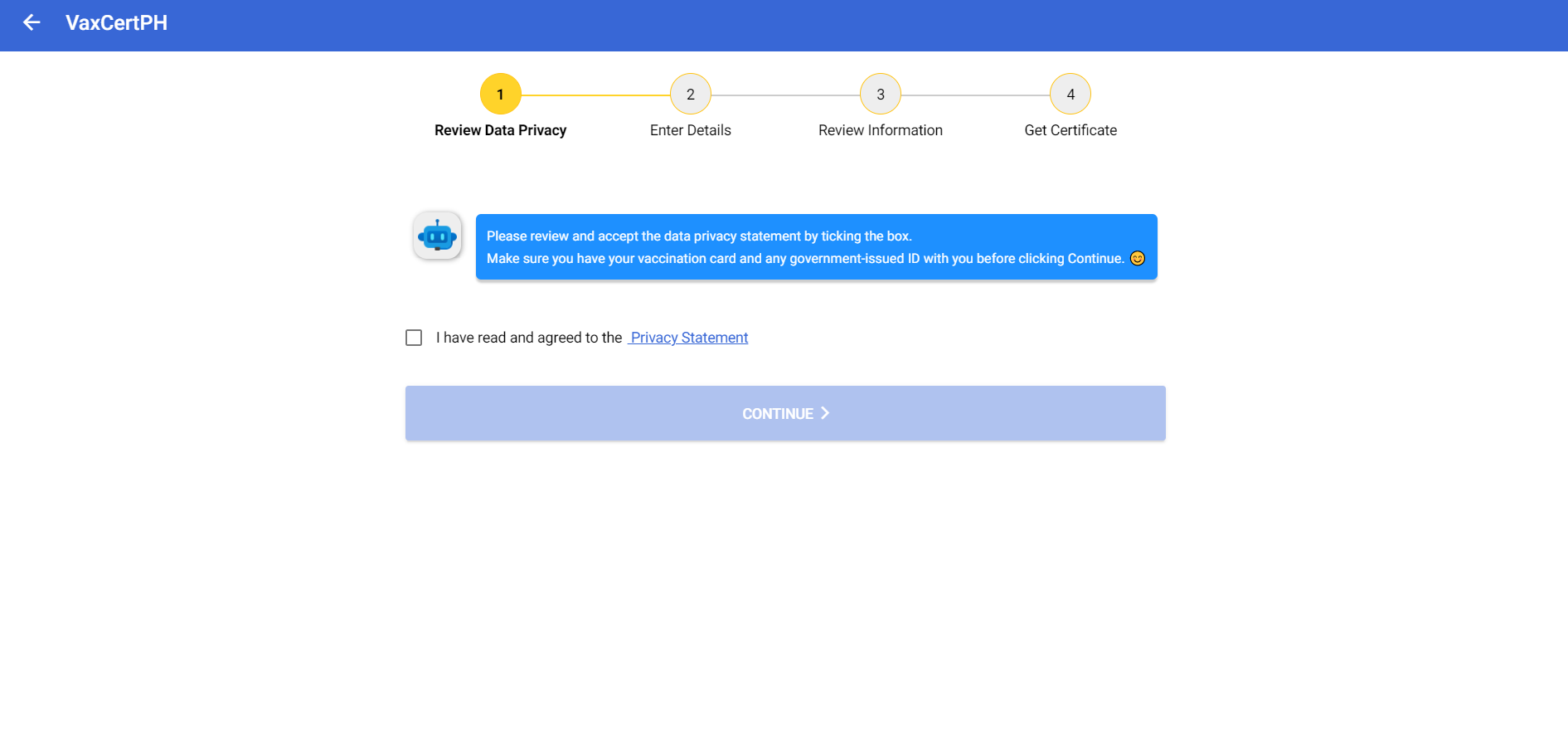 STEP 3: Before proceeding, confirm whether you were vaccinated more than 48 hours ago. Then, input your personal information (name, birthdate) and Vaccination details (number of doses, location and date of vaccination). Please note that the "Additional Vaccination Vaccination" refers to your booster dose (the new update of the site made on February 7). Ensure that they match the details on your vaccination card.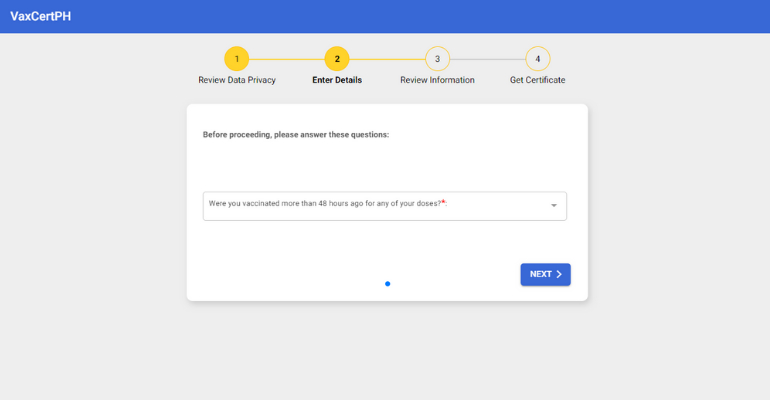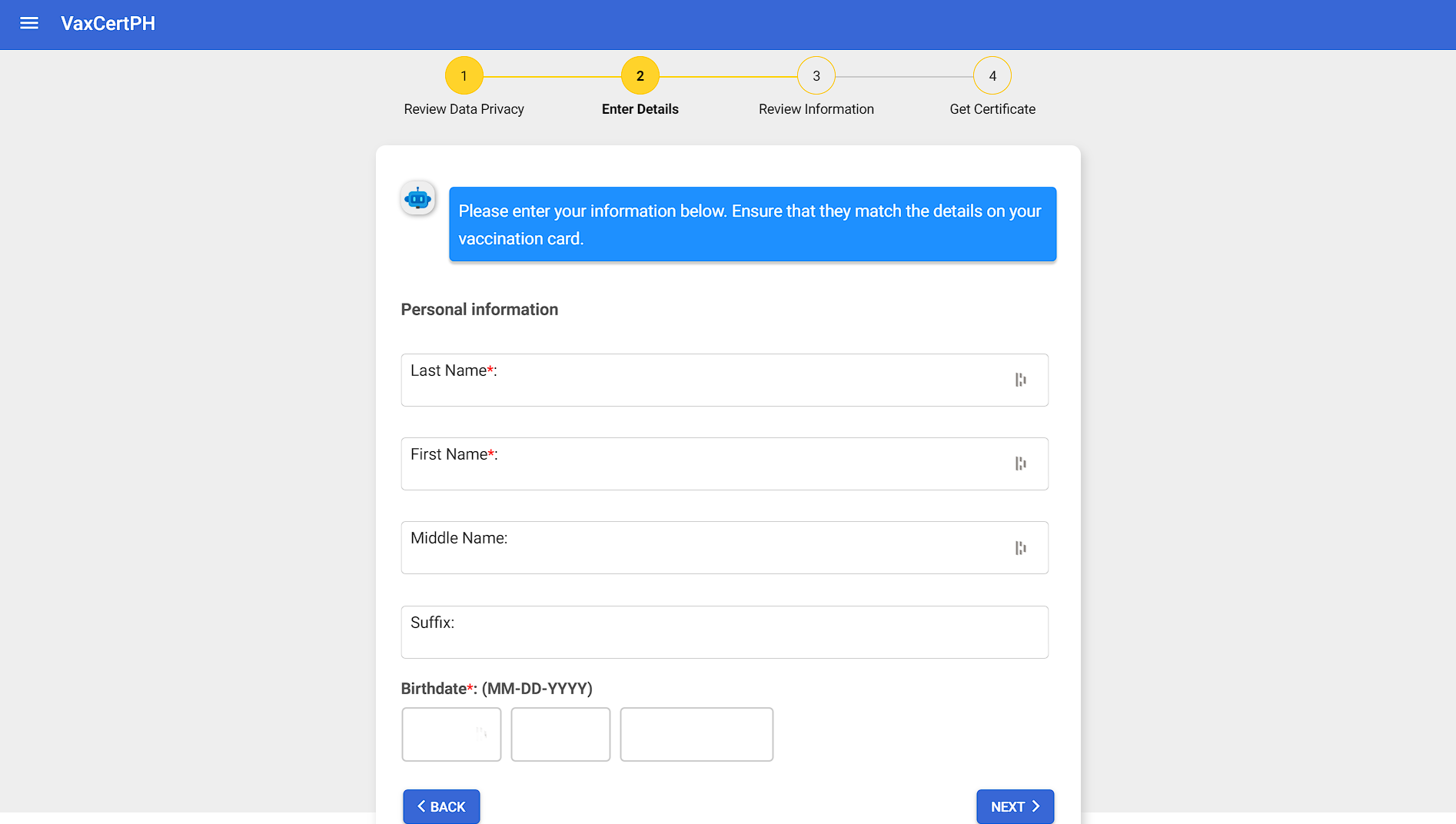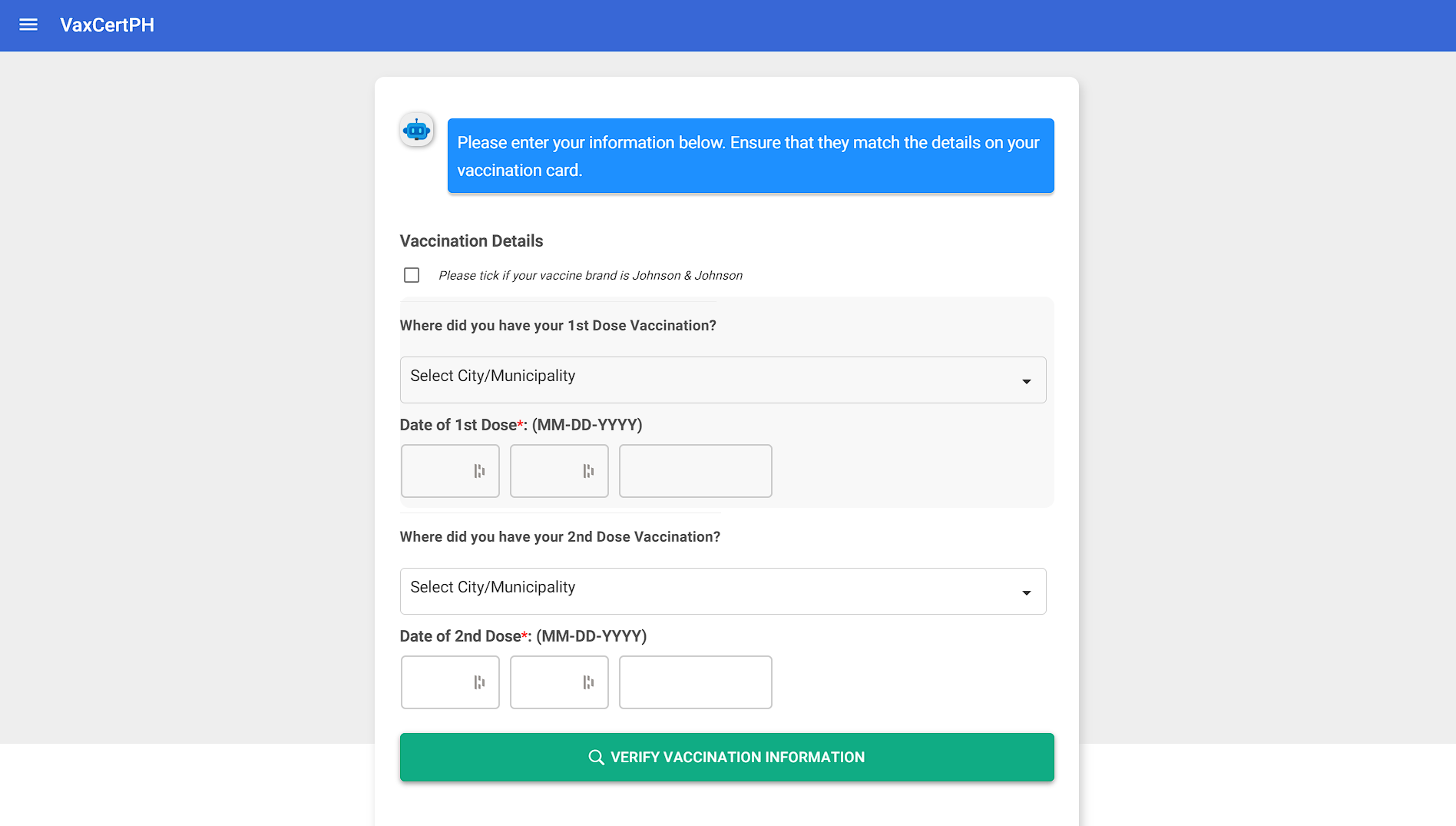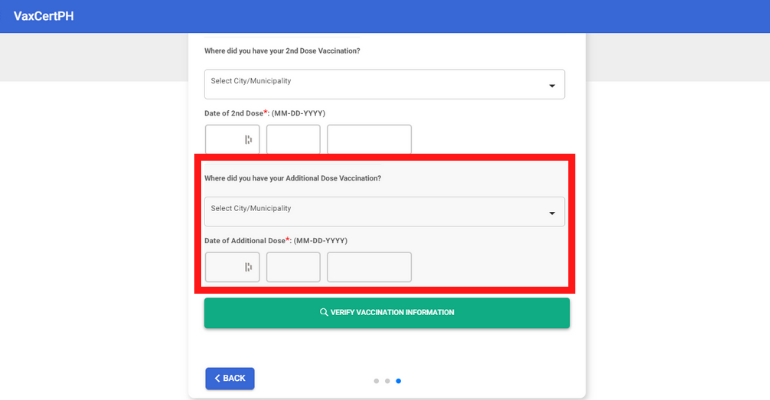 Review the details you entered and click the 'CONTINUE' button to proceed.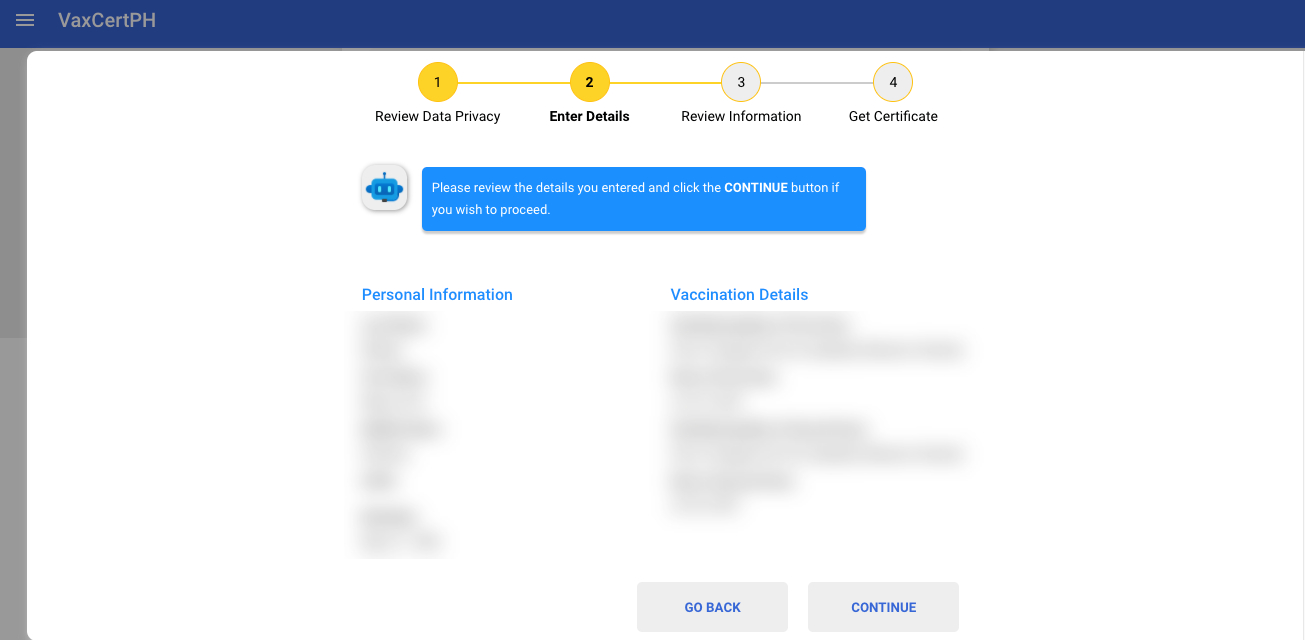 STEP 4: Enter the seven (7) security characters shown.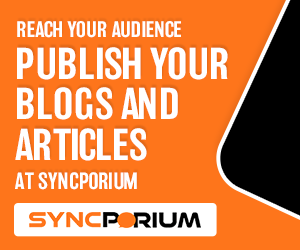 STEP 5: Once found, the online portal will provide you with your vaccination certificate. For those who intend to use this certificate for travel purposes, enter your passport number in the provided field. Click 'Generate Vaccination Certificate' to proceed.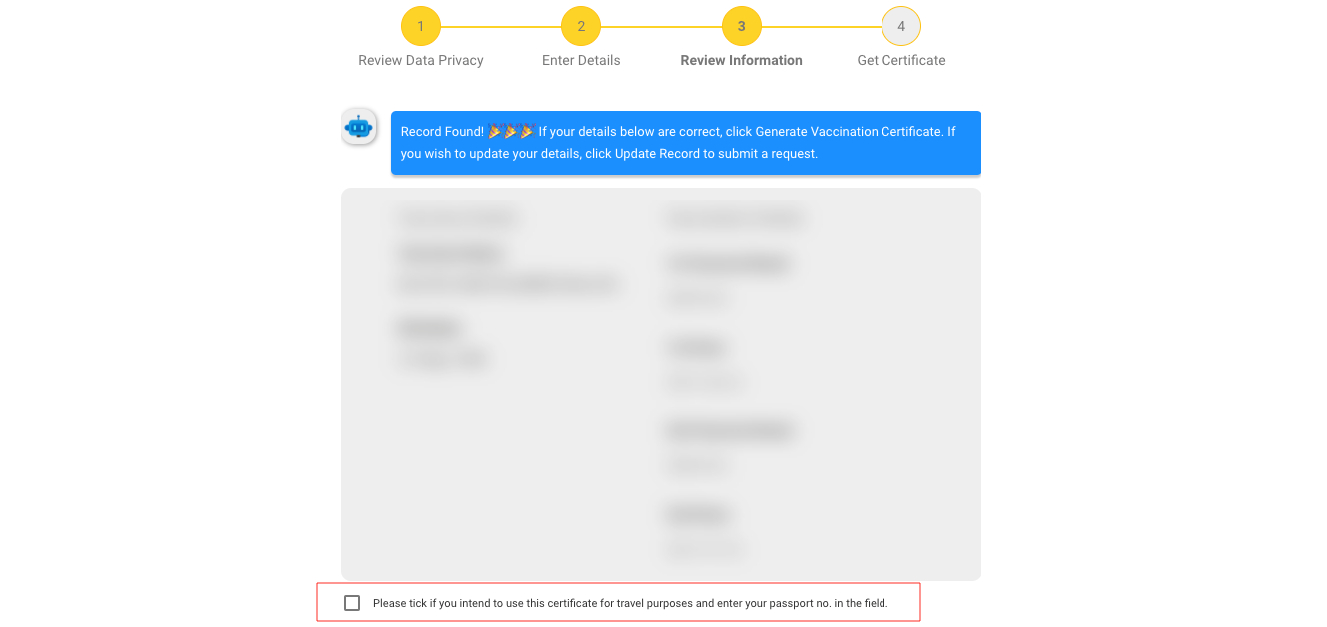 Click the 'Download Vaccination Certificate' button to download your certificate's QR Code. You can also take a screenshot or print it for ease of access.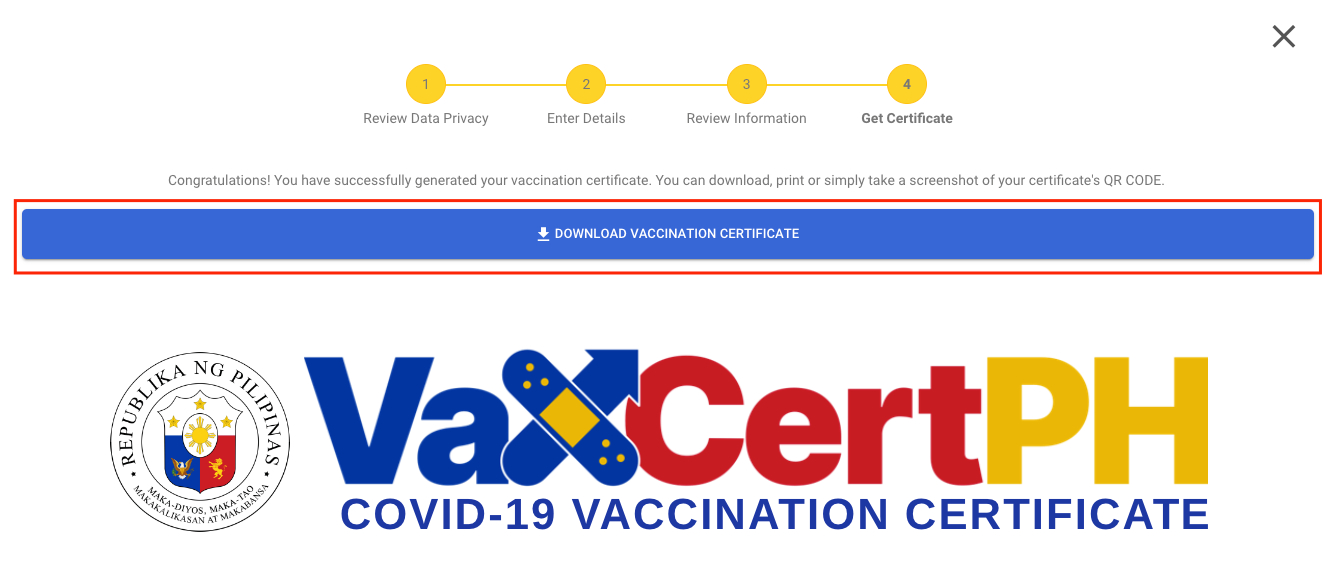 If you wish to update your details, click the 'Update Record' button below.
STEP 6 (ALTERNATIVE): If your vaccination record is NOT FOUND, select 'Continue' for the system to assist you. The error may be due to your vaccination record's details possibly being incorrectly registered or have not yet been uploaded/updated in the VaxCertPH system.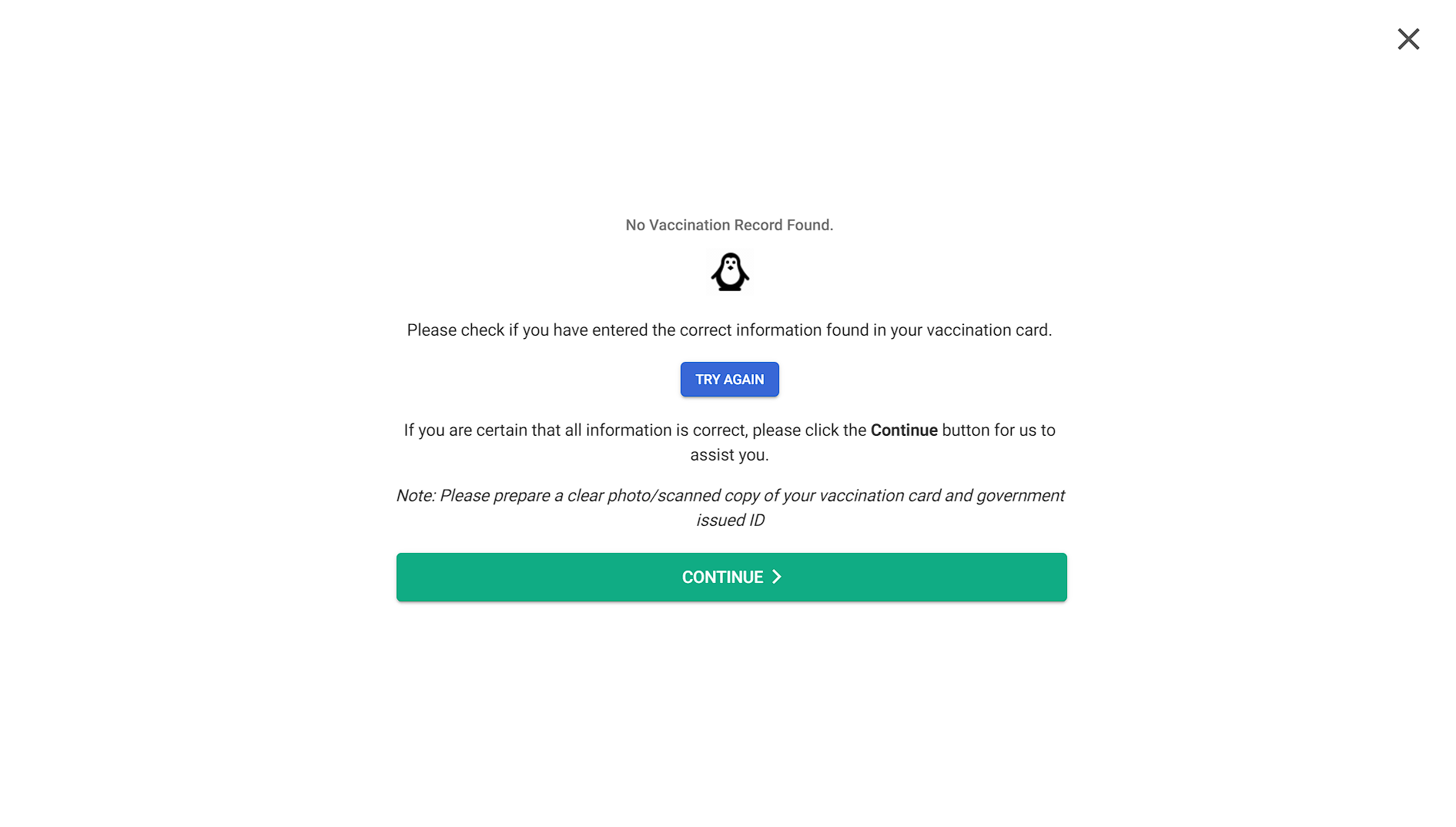 Upload your vaccination card and one (1) government-issued ID. Also, provide an email address and contact number, then click 'Submit Request'.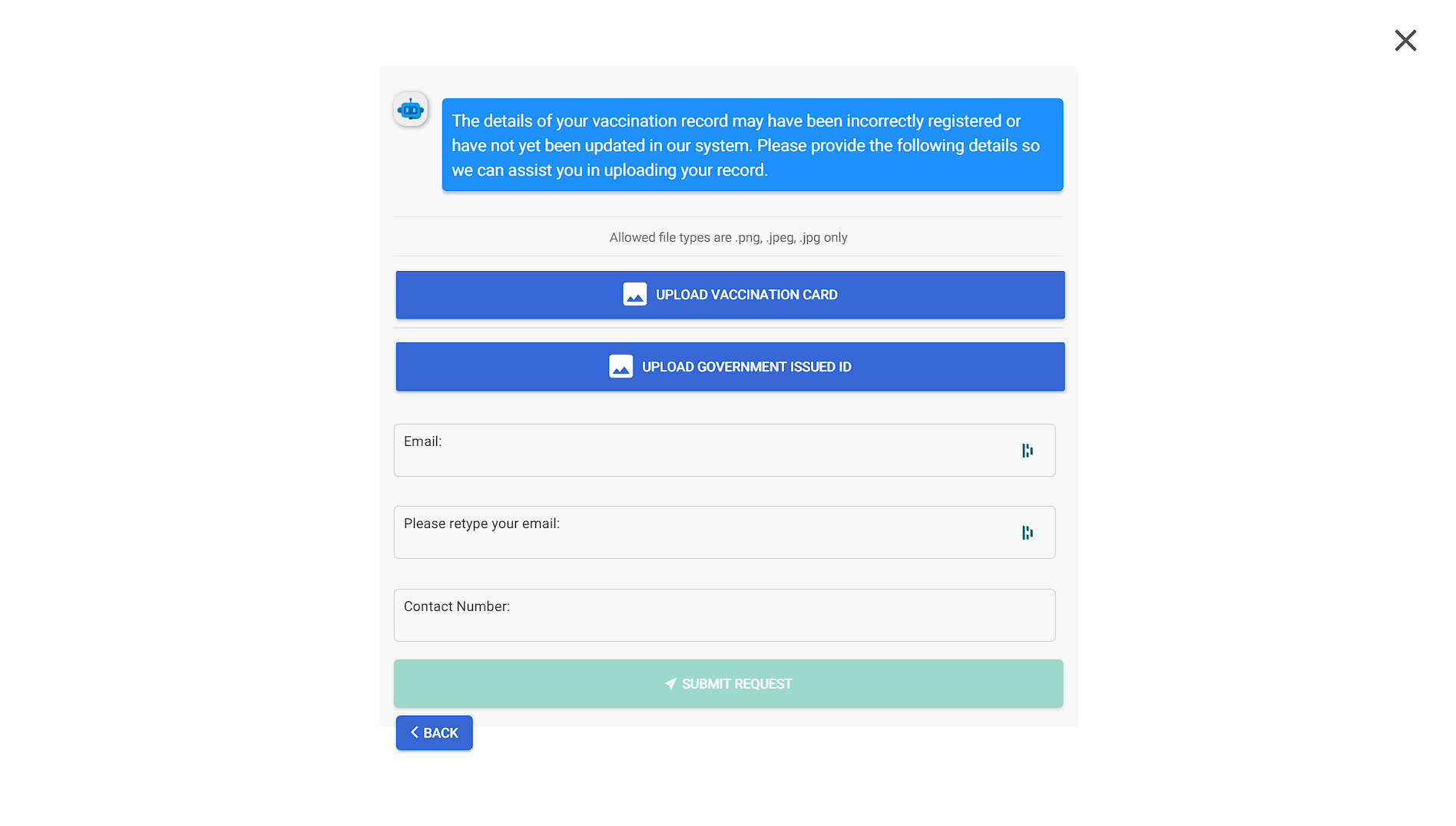 For those who have no internet access or gadget (e.g. smartphone, laptop, etc.), fully vaccinated individuals may visit a registration booth located in their respective city hall. Just bring two (2) government-issued IDs and your vaccination card.
VAXCERTPH FAQs
For common questions about vaxcert, you may click on the Frequently Asked Questions button on the https://vaxcert.doh.gov.ph/ page.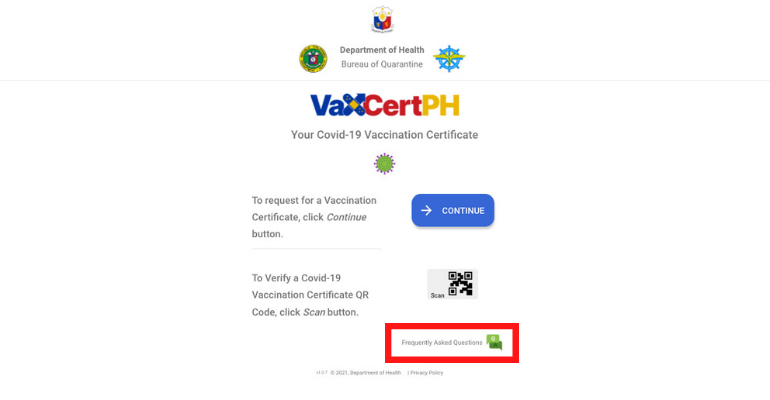 Contact the customer hotline at 88-7614-88 or email vaxcertsupport.doh.gov.ph for concerns and/or assistance.
– WhatALife.ph
---
Also Read: BOQ to issue vaccination 'yellow cards' to OFWs; Learn how