Want to obtain your vaxcertph, but it is not yet available in the online portal? If you're living in Metro Manila, check out the guide below.
To obtain your digital vaccination certificate (vaxcertph) for Metro Manila residents, go tohttps://vaxcert.doh.gov.ph/ to get started. (READ: VaxCertPH: How to get your digital vaccination certificate)
Make sure to wait at least 48 hours before checking your record on the online portal to give time for the system to update. If 48 hours have passed after vaccination and your details remain UNAVAILABLE, visit your respective local government unit (LGU) for assistance (refer to the image shown below). Simply bring your LGU vaccination card and passport or any government-issued ID.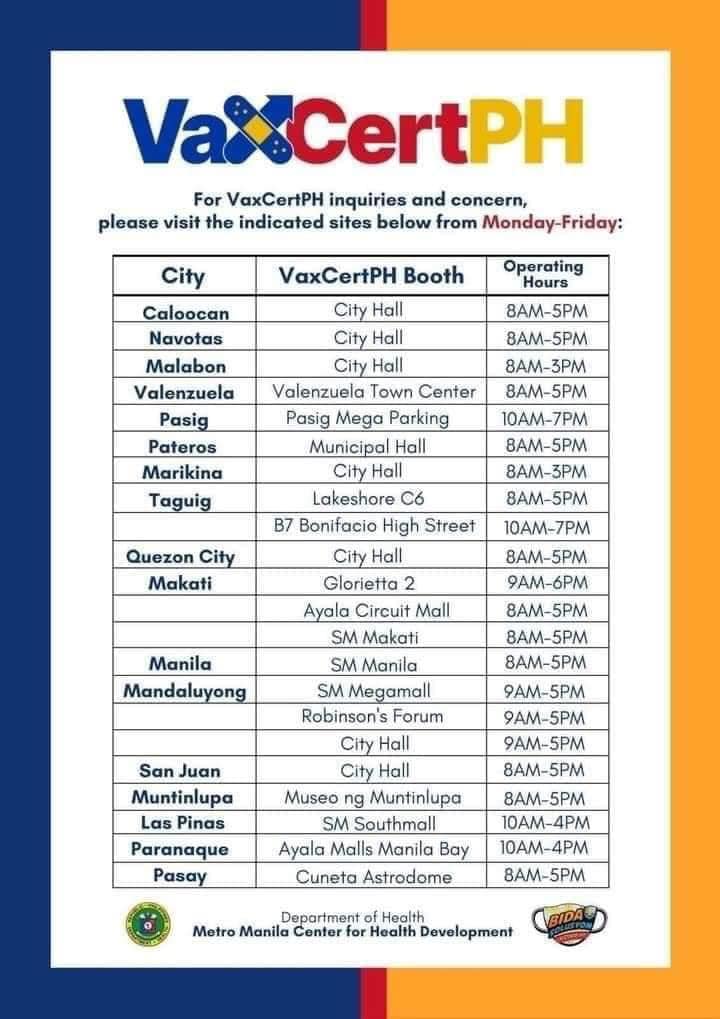 Contact the vaxcertph customer hotline at 88-7614-88 or email vaxcertsupport.doh.gov.ph for concerns and/or assistance. – WhatALife.ph
---