Ad Astra Abyssosque
As the world lockdown continues due to the rising cases of the COVID-19 pandemic, one of the many hobbies people turned to for comfort was gaming, and the arrival of Genshin Impact could never be more perfect.
Genshin Impact is an action role-playing video game (RPG) developed by Chinese developer miHoYo and was launched in mid-2020. The developer team took over three years to create the game from 2017-2020, and it was simultaneously released on Microsoft Windows, PlayStation 4, Mobile (Android, iOS), and later on PlayStation 5 on April 2021.
According to an article published by TechRaptor, Genshin Impact has racked up 17 million mobile downloads alone in its first four days. It obviously became an instant smash hit that grossed approximately $60 million within a week of its release, placing No. 2 in the World's Top Grossing Mobile Game.
To date, according to Statista, the gacha game has accumulated more than 85 million lifetime downloads and a monthly in-app purchase revenue of $134.1 million as of November 2021.
The game is free-to-play that monetizes through gacha game mechanics, where players can obtain new characters, weapons, and other resources. You can download the game for free on Apple App and Google Play stores for its mobile versions and Epic Games and its official website for PC versions.
Welcome to Teyvat
The action RPG takes players into the fantasy, animated world of Teyvat, home to seven distinct nations tied to different natural elements: Anemo, Cryo, Pyro, Hydro, Geo, Electro, and Dendro, which corresponds to air, ice, fire, water, earth, electricity, and nature, respectively. These nations are also ruled by different gods, which players may encounter and obtain along with the gameplay journey. So far, you can explore the regions of Mondstadt (anem), Liyue (geo), and Inazuma (electro).
The main plot follows a Traveler, who has traveled worlds numerous times with their twin sibling before coming across Teyvat, where they become separated. Depending on which twin the play chooses, either Lumine (girl traveler) or Aether (boy traveler), the Traveler will then traverse into the large continent searching for the lost sibling with their companion Paimon, where both will be tangled in the affairs of the seven nations.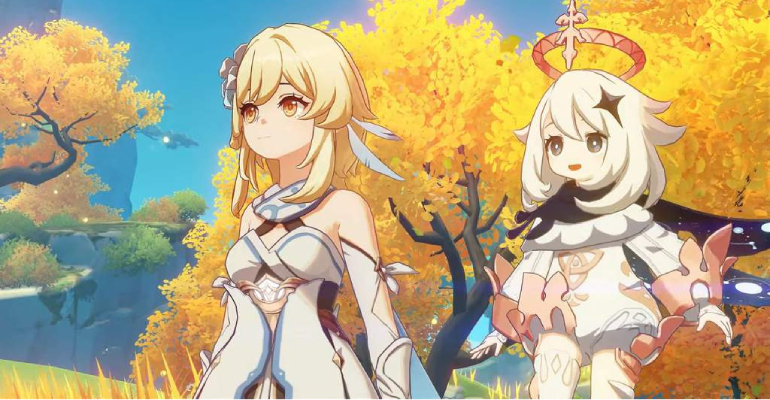 Before starting your adventure, players must first choose which sibling they will be playing: Lumine or Aether. The sibling you didn't choose will then be the character you will be looking for in the vast world of Teyvat.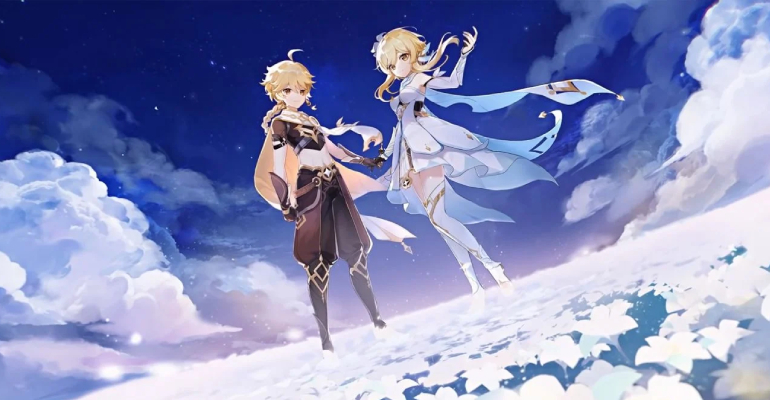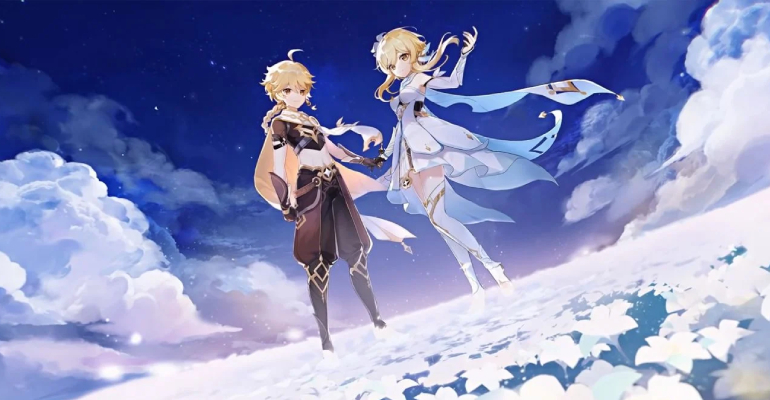 According to a Genshin Impact fandom wiki, each sibling has its own unique strengths and weaknesses. So, if you want to maximize your gameplay, try considering the following information in choosing your main character.
While both twins will be "blessed" by the Teyvat gods for their elemental abilities, there is a noticeable skill and fighting style difference between Lumine and Aether.
Lumine has a stronger charge attack, attack speed, and swim speed, among many others, compared to Aether. The latter, however, excel more in running speed and climbing speed than the former.
The twin travelers also possess different constellation names, Lumine having the Viatrix (traveler) and Aether with Viator (voyager).
Most players might even say Lumine is a better choice, but with patience to build up Aether, he can also be a good choice.
Genshin Characters: Who, What, and How to get them
There are 48 playable characters in Genshin Impact as of version 2.4, including two non-wish characters, three standard wish characters, 16 event-exclusive characters, and two upcoming characters.
Of the playable characters, seven have an elemental power of Anemo (air), ten Cryos (ice), eight Electros (electric), eight Geos (earth), five Hydros (water), and ten Pyro (fire) characters.
Characters are also categorized by rarity in wishes, 23 being 4-stars and 23 5-star characters.
Aside from Lumine/Aether that players can automatically obtain at the beginning of the game, most of its playable characters can be obtained through wishes.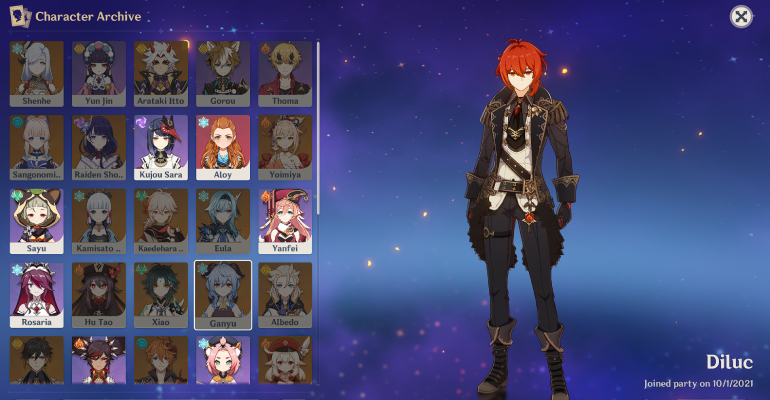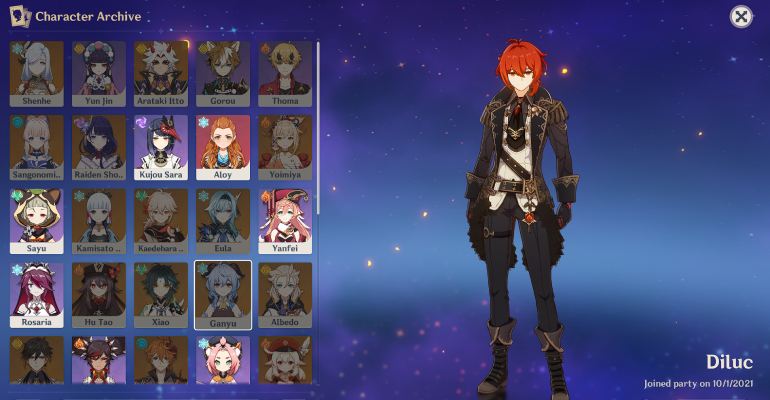 Genshin Wishes
Wishes: Intertwines Fates and Acquaint Fates can be acquired using Primogems, which players can gather by doing events, missions, quests, or exchanged monthly for Masterless Stardust or Masterless Starflitter at Paimon's Bargains.
Characters Amber (pyro), Kaeya (cryo), and Lisa (electro) can be obtained during the Prologue Chapter of the game, while Noelle (Geo) is a guaranteed character in the first ten wishes in the Beginner's wish.
Meanwhile, under the Permanent banner, characters Barbara (hydro) and Xiangling (pyro) can be acquired after quest completion.
In obtaining event-exclusive characters, the chances of getting a powerful 5-star character such as Diluc (pyro), Childe (hydro), and Zhongli (geo), are very slim. Unless you have saved up enough wishes (mostly intertwined for event-exclusive), a 90 wish pool can guarantee players one elite character (about 0.6%). A 4-star, on the other hand, is guaranteed once every ten wishes.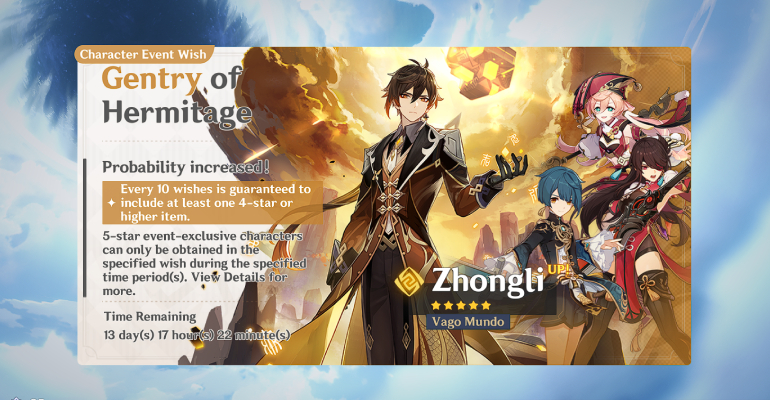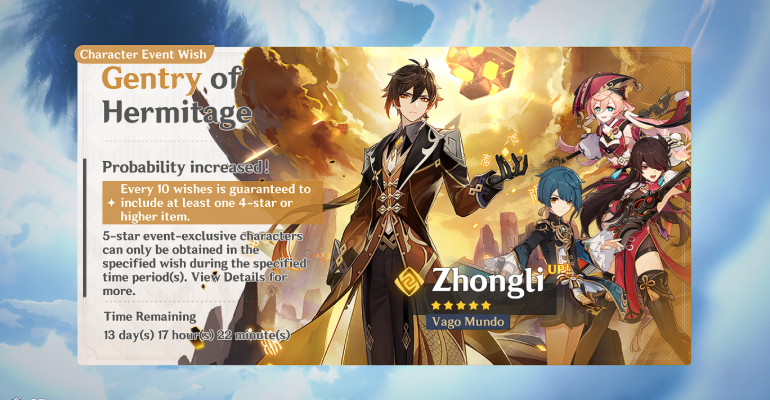 Character Leveling and Progression
As the adventure rank of the player increase, enemies and monsters in Teyvat also level up. That is why it is important to enhance character builds to increase the chance of defeating foes and completing missions and quests.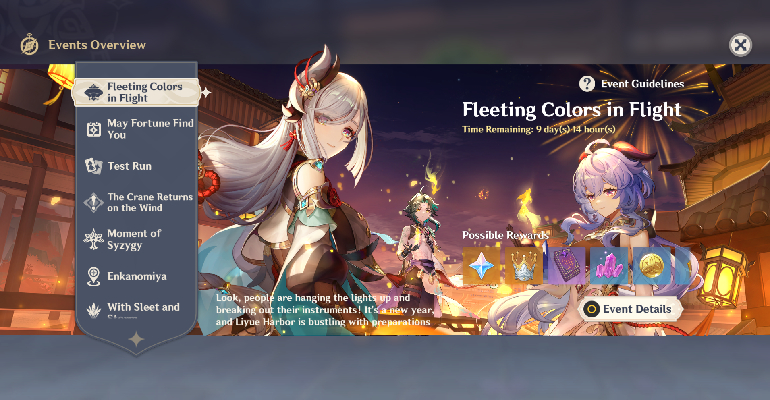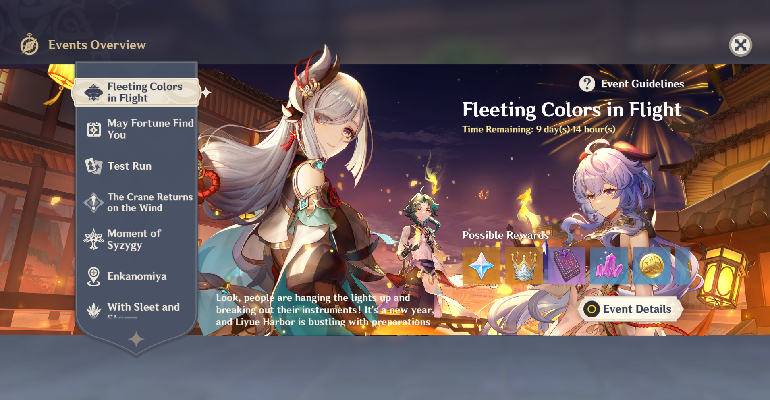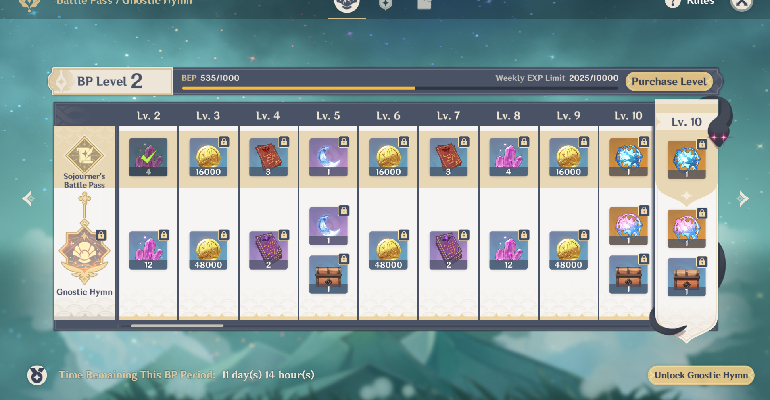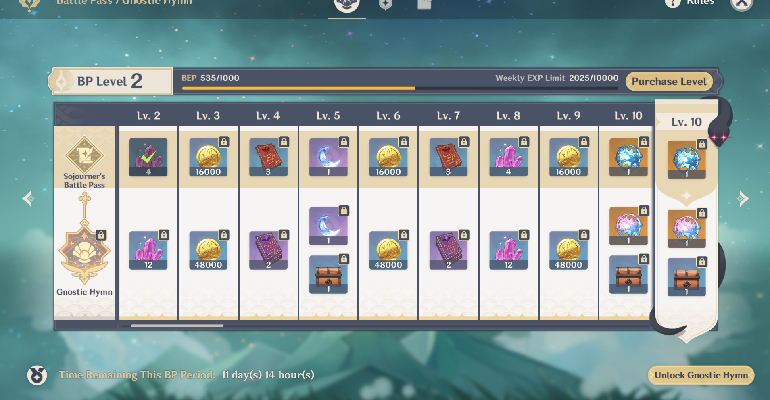 Players can progress their characters through levelling (using Character EXP Materials), Ascensions (up to Lv. 90), upgrading Constellations (up to 6), and enhancing weapons and artifacts. Aside from quests and missions, materials required for upgrades can be gathered around Teyvat and in domains.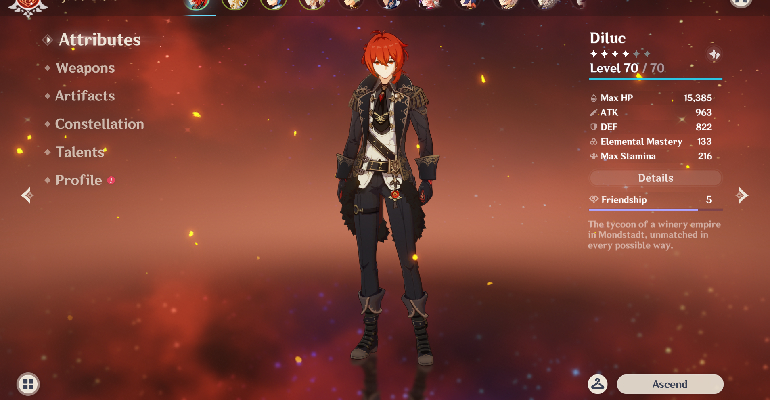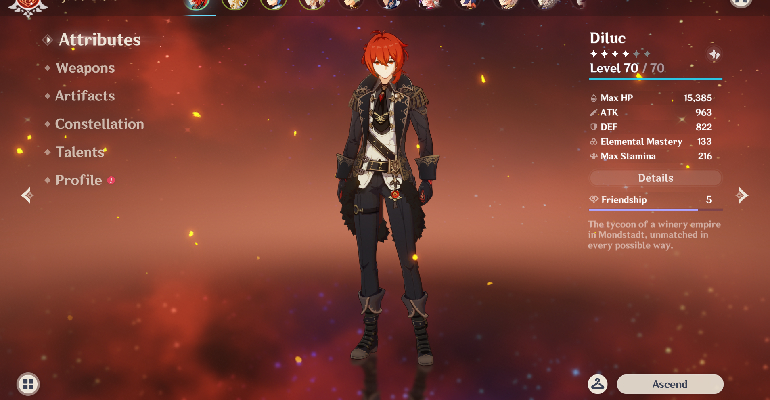 Genshin Impact has a vast open world, and it continues to expand. And so, to discuss everything in one article would take us forever.
To summarize, as a beginner, here are the things you should prioritize in working on when playing the game for the first time, at least based on my experience as a player.
Adventure Rank (AR). Work on leveling up your AR as soon as possible. You can do this by opening chests, completing quests, doing daily commissions, claiming rewards using resin, and beating bosses. Reaching a certain AR level can unlock benefits such as more expeditions, battle passes, activating multiplayer/coop mode, and domains. Note: As your AR rises, your world level also increases, as well as the level of your enemies. So make sure to upgrade your characters wisely.
Level Up Characters You Will Use. As mentioned earlier, upgrading your character is as important as leveling up your AR. Prioritize on maximizing the character you will use. In a team party, you can only have four characters.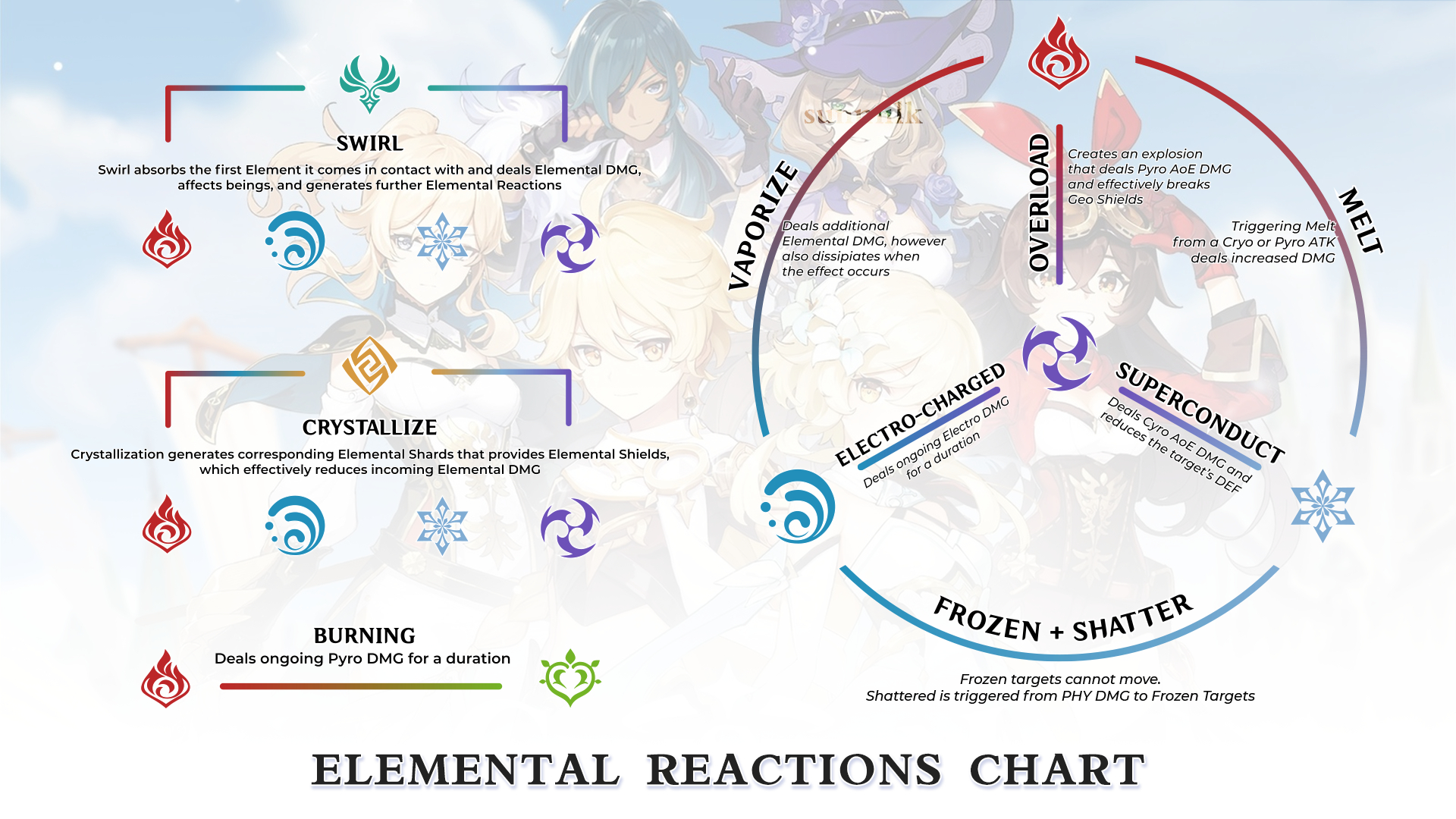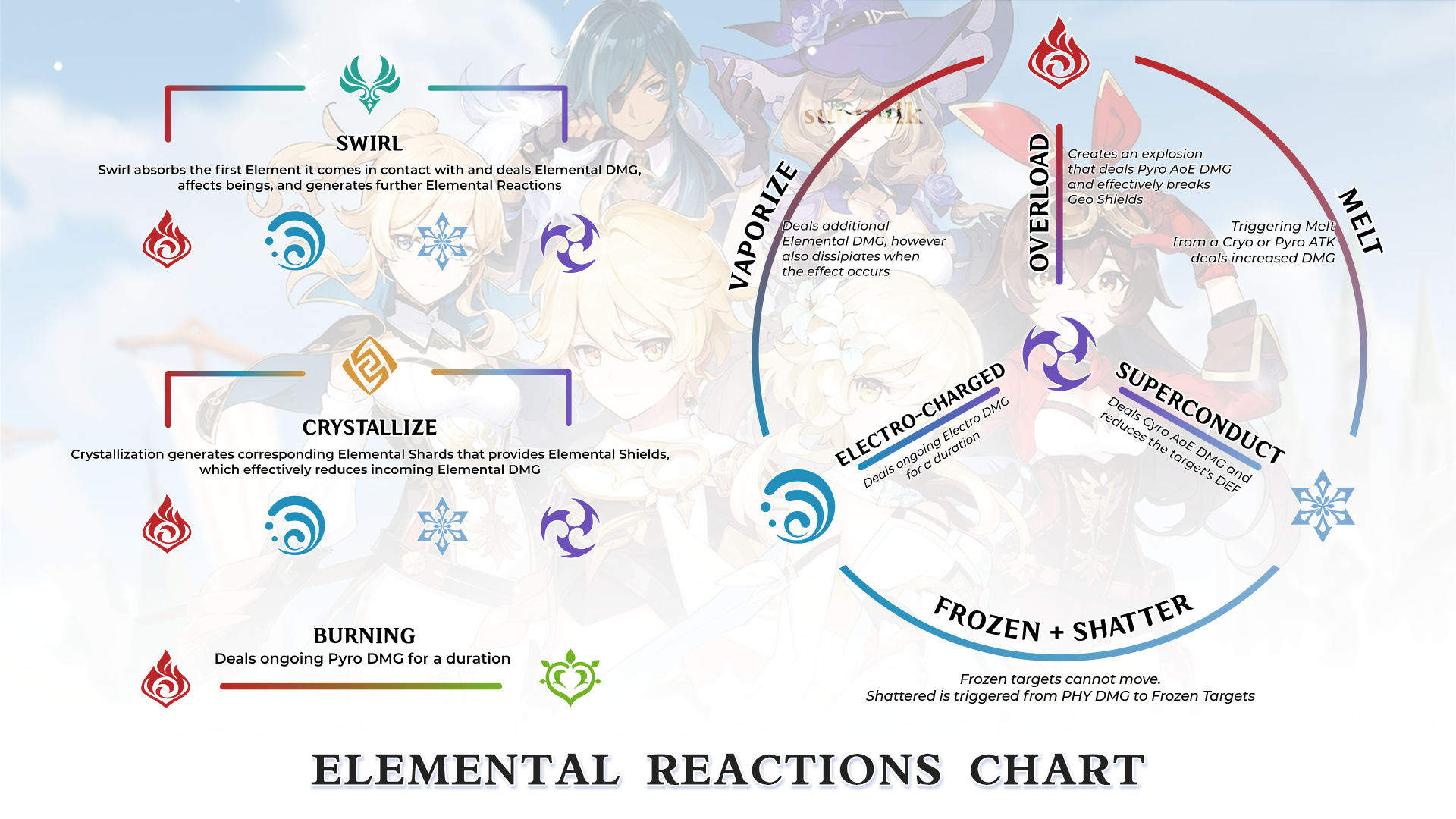 Activate Teleport Waypoint. Again, Teyvat is very big, and for you to move around it fast, Teleport Waypoint is the best way to travel.
Farm Materials. Material storage is not a problem in Genshin Impact. It has no capacity limit, so grab materials as much as you can because you might need it later. Check out this interactive Genshin Impact map to guide you on your farming.
Worship Statues of the Seven. Leveling your status means increasing your stamina capacity, which you'll need in climbing, running, and swimming. You can do this by collecting Anemoculus (found in Monstadt), Geoculus (found in Liyue), and Electroculus (found in Inazuma) and offer them to the Statues of Seven you can find around the elemental regions.
Complete Archon and Story Quest. Aside from keeping up with the story plot of the game, completing these quests also means gaining more experience, earning more primogems, collecting artifacts and books, and more.
Collect recipes and cook food. Food revives fallen characters and restore health during critical battles, as well as boost your attack, defense, and stamina. This might not be part of most player's priority list, but I consider this one as essential. Aside from farming, you can buy food ingredients in central hub of elemntal regions.
You can do many things in Genshin Impact, but prioritizing these seven things can help you amp your gameplay.
In Conclusion
It's no question how Genshin Impact conquered the hearts of many players across the globe in a short amount of time since it launched in September 2020. Developers have thoughtfully crafted characters, wherein each has its own unique storyline and personality. Not to mention the beautiful backdrop of Teyvat, where you'll find the refreshing region of Mondstadt, the serene ambience in Liyue, and the exhilarating mountains in Inazuma.
Indeed, Genshin Impact has provided a refuge for players amid the stress brought by the pandemic. The calming music and the high-definition, bursting colors in the skies of the game has provided a sanctuary, and for some, even found connections to other players via Coop mode.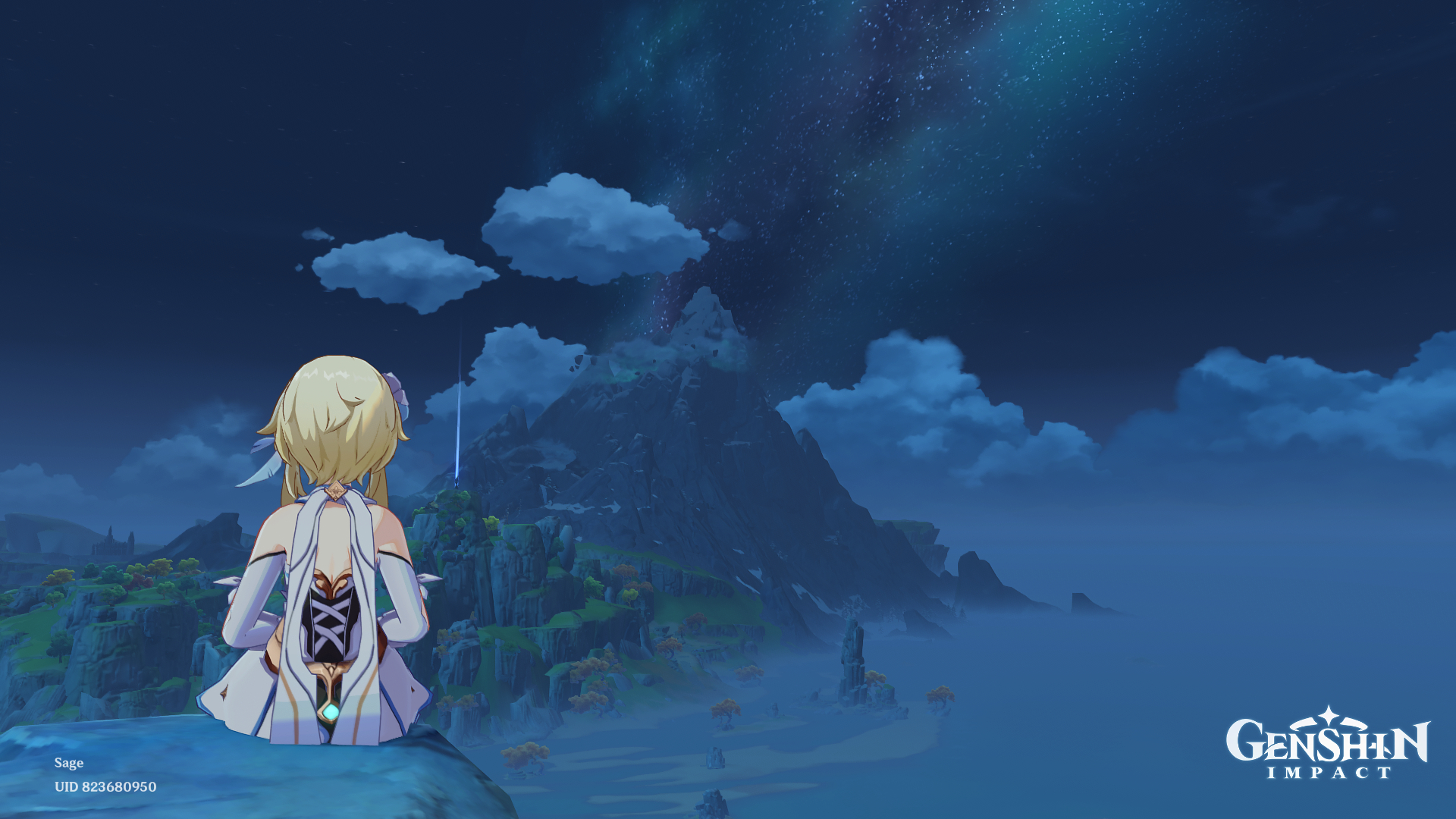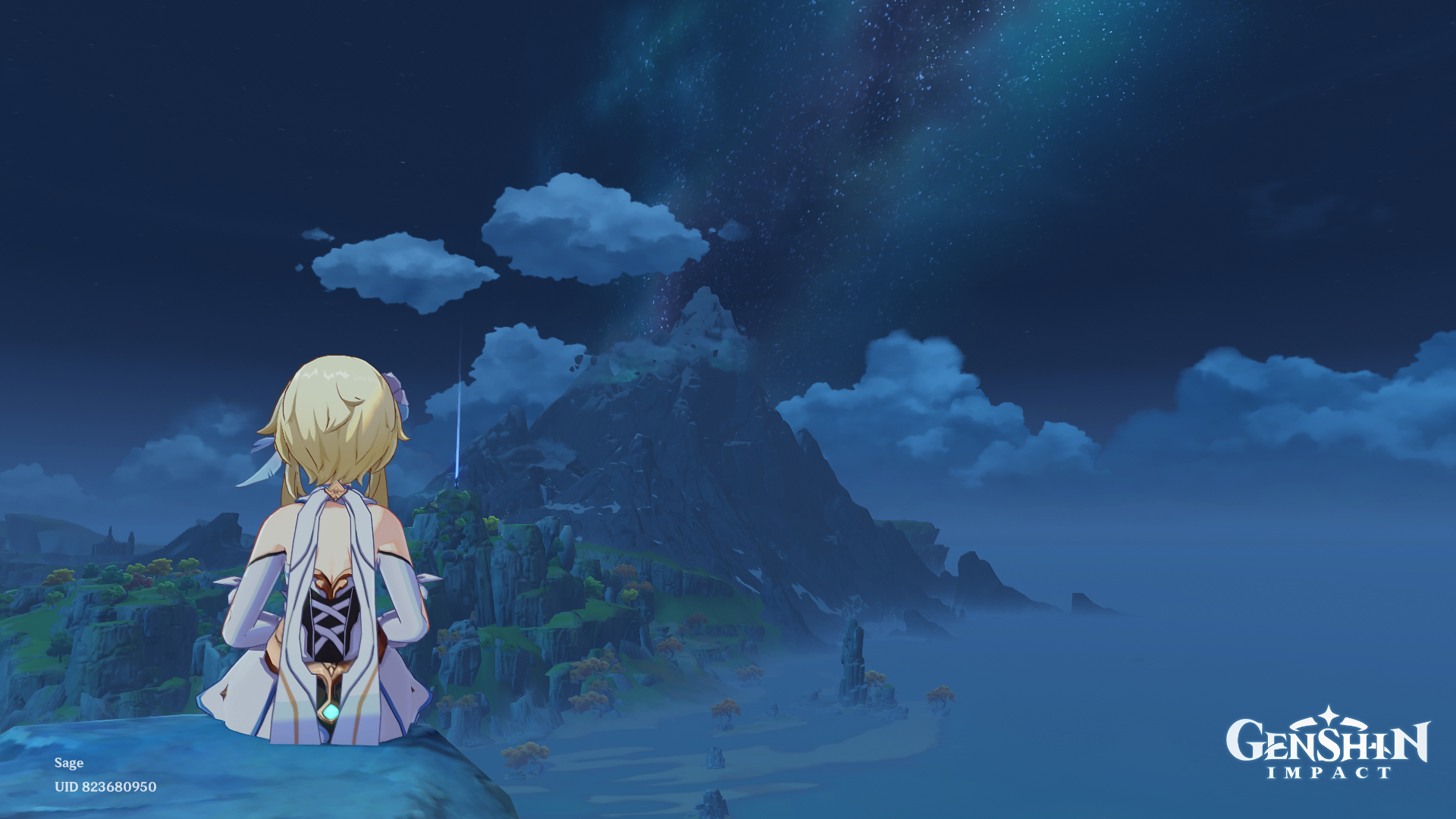 Let us know your thoughts about the game in the comments below!
– WhatALife.ph
---