MANILA, PHILIPPINES — On July 30, at the International Convention Center in East London, South Africa, Dave Apolinario stunned South African Gideon Buthelezi with a first-round knockout to capture the IBO World flyweight title. 
The Maasin, Sarangani native, knocked Buthelezi to the ground with a right straight to the body and a left hook to the jaw, giving him his most significant career victory.
Buthelezi, a three-division world boxing champion, continued to attempt to rise but was unable to do so before Apolinario was officially declared the victor.
Following defeats by Jerwin Ancajas, Nonito Donaire Jr., Mark Magsayo in their title defenses, and Negrense Donnie Nietes losing his world title match, Apolinario is presently the lone Filipino boxer holding a world title.
The 23-year-old Apolinario, who Jim Claude Manangquil's Sanman Promotions represent, maintained his 17-0-0 unbeaten record while recording his 12th stoppage victory.
Meanwhile, the 36-year-old Buthelezi saw his boxing record fall to 23-6-0, including five knockout wins. The defeat halted the African's nine-game winning record.
For Filipino boxing fans, Buthelezi is a well-known name. Edrin Dapudong, Ryan Rey Pontreras, Julius Alcos, and Ronlle Ferreras were among the Filipino boxers he had defeated.
Ben Mananquil did not suffer the same fate as Apolinario in the co-main event. For the WBA Intercontinental super flyweight title, he was defeated by African Phumelele Cafu in the fifth round by stoppage.
Before the South African boxer received his much-needed break in the fifth round to stop Mananquil, both fighters were intensely involved in the first four rounds.
Mananquil's boxing record suffered a setback with the defeat, dropping to 18-3-3 with five stoppage victories, while Cafu's record rose to 6-0-3 with all knockout victories.
On Wednesday, August 3, President Marcos Jr. lauded the boxing champion's accomplishment, which gave Filipinos pride across the world.
The President praised the boxing champion's accomplishment, which gave Filipinos pride worldwide. He points to 17 victories with 0 losses and 12 knockouts.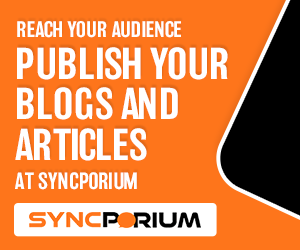 President Marcos Jr. received a pair of signature gloves from the "Dobermann," who also received from the President a commemorative gold coin and another set of signed gloves for Dave Apolinario.
Here's the short clip of the courtesy call: 
– WhatALife!/Brix
---
Also read: Gilas Pilipinas misses top 8 of FIBA Asia Cup 2022 due to loss against Japan