WEATHER UPDATE (AUGUST 5, 2022) — Parts of Luzon and Eastern Visayas are experiencing rain due to a low-pressure area (LPA) that developed on Thursday, August 4, inside the Philippine Area of Responsibility (PAR).
The LPA arrived closer to Bacacay, Albay, late Thursday evening.
The LPA is "least likely" to intensify into a tropical depression within the next 24 hours, according to the Philippine Atmospheric, Geophysical, and Astronomical Services Administration (PAGASA).
Flooding and landslides could be brought on by rain from the LPA.
Weather Forecast Conditions according to PAGASA
As of August 5, the following areas will experience cloudy skies with scattered rain showers and thunderstorms caused by LPA/ Southwest Monsoon:
Metro Manila
Central Luzon
CALABARZON
MIMAROPA
Bicol Region
Visayas
Zamboanga Peninsula
Pangasinan
Nueva Vizcaya
Quirino
Isabela
Mailand Cagayan
Due to moderate to sometimes intense rain, there might be flash floods or landslides.
Other parts of the country will be experiencing cloudy to partly skies with isolated thunderstorms caused by Southwest Monsoon/ Localized Thunderstorms for the next several hours.
Weather forecast condition (August 5) – Cagayan de Oro
According to the CDRRMD Ororescue, Cagayan de Oro will occasionally experience moderate rain showers caused by Southwest Monsoon/ Localized Thunderstorms.
A few areas in Bukidnon, such as Libona, Mampayag, Dahilayan, Lindaban will experience light rains while part of Talakag and Baungon will experience light to occasionally moderate rain.
CDRRM also reports that the water LEVEL in Cagayan and Iponan rivers is NORMAL and they will continue to monitor for the next hours.
Five tropical cyclones have already made landfall in the Philippines in 2022. The most recent, Tropical Depression Ester had little direct impact on the nation, but in late July, it intensified the southwest monsoon or hanging habagat.
PAGASA predicts that from August 2022 to January 2023, 9 to 13 tropical cyclones will arrive or form inside PAR. These are the forecasts from the weather bureau for each month: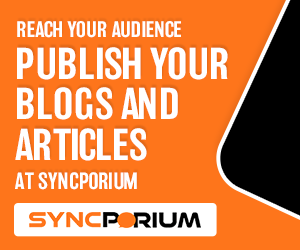 August 2022 – 2 or 3
September 2022 – 2 or 3
October 2022 – 2 to 4
November 2022 – 2 or 3
December 2022 – 1 or 2
January 2023 – 0 or 1
– WhatALife!/Brix
---
Also read: DOTr to build four new airports under PBBM administration