SIM Card Registration for all Filipinos will begin on December 27, 2022. Below are some Frequently Asked Questions (FAQs) about the SIM Card Registration Act (or Republic Act No. 11934), including registration links and more.
How to register my SIM card online in the Philippines beginning December 27, 2022?
Your SIM Card can be registered easily through the registration links provided by your Public Telecommunications Entities (PTEs), such as Globe, Smart, and DITO.
The registration steps will require the following information:
Full Name
Birth Date
Sex
Permanent/Official Address
Valid Government ID
It may also require a live photo/video and other verification processes to confirm your identity.
Where do I register my SIM card/What are the links for SIM Registration?
For DITO users, you can use the DITO App to register your sim (if you are an existing user). However, for new users buying DITO SIMs on or after December 27, 2022, a registration link will be sent to your SMS after card insertion. Click the link to begin registration.
Can I register multiple SIMs?
YES. This is a very common question since others may have multiple phones for work, personal life, and others.
You can register multiple SIMs under one name. However, you need to register each SIM under your name in the registration systems/portals provided by your telco (Globe, Smart, DITO).
What are the Valid IDs accepted for SIM Card Registration?
Below is the full list of Valid IDs accepted for the SIM Card Registration process:
Passport
Philippine Identification, Social Security Service ID,
Government Service Insurance System e-Card,
Driver's license,
National Bureau of Investigation clearance,
police clearance,
Firearms License to Own and Possess ID,
Professional Regulation Commission ID,
Integrated Bar of the Philippines ID,
Overseas Workers Welfare Administration ID,
Bureau of Internal Revenue ID,
Voter's ID,
Senior citizen's card,
Unified Multi-purpose Identification Card,
A Person with Disabilities card;
Other government-issued ID with photo
What are the disadvantages of SIM Card Registration?
Breach of Data Privacy
One of the biggest issues many IT and Data Security experts have about the SIM Card Registration Act is the possibility of Data Privacy Breach. Data stored in the database of different PTEs are not 100% secure. So, the Gold Mine of Information collected through the law will be subject to various cyber-attacks, which may result in a breach of Data Privacy.
In addition, since most social media and banking profiles are connected to phone numbers, access to this critical data can compromise the accounts.
It may not be enough to stop text scams
Hackers with malicious intent will always find other ways to continue sending text scams to potential victims. It will only be a matter of time before they find a loophole in the system created by the PTEs.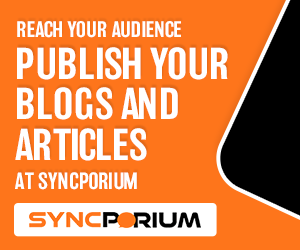 Possible identity thefts
At the moment, the Philippines do not have a more established identification system. In fact, when you register your SIM card, you can use different government IDs, which will need verification from the PTEs before you can proceed.
So, if the verification process fails, then malicious persons can use the ID of a different person to scam potential victims.
What are the advantages of SIM Card Registration?
Stop scam messages
The main objective of the SIM Card Registration Act is to put a stop to the millions of scam messages reaching millions of Filipinos, many of which fall victim to the scam. They either click the link or call the provided numbers, which results in hacked phones and other damaging consequences.
Registration of SIM cards allows security agencies to quickly track and identify the scammer sending the messages and stop their operation.
Ease of online transactions
SIM Card Registration confirms the identity of a person. This means that online transactions will be easier since your identity has been verified and validated. Some other examples include digital banking, online shopping, and more.
To find out more about the SIM Card Registration Act, check out the following guides:
– WhatALife!
Source: (1)
---
Also read: How to Register SIM Card in the Philippines?