CEBU CITY, PHILIPPINES — On Wednesday, August 31, Cebu City Mayor Mike Rama signed Executive Order No. 5, lifting the mandatory face masks policy voluntarily in most places, excluding medical facilities. 
See official post of the EO below:
Immunocompromised people who are ill or have flu-like symptoms must still wear face masks outside but are advised to stay home if possible.
Face masks will not be required to be worn but instead are "a measure of individual self-preservation and protection," according to the executive order, which Rama said was the product of multi-sectoral engagement with municipal stakeholders.
Rama also added that the city's immunization rate had reached 110 percent of its goal.
The Cebu province area under Alert Level One includes the metropolis, Lapu-Lapu City, Mandaue, and Poro town. The province itself is on Alert Level Two.
The mayor asserted that local governments better understand the problem in terms of how people witness the gamut of social and even health activities.
Not consulted
The Department of Health (DOH) officer-in-charge Maria Rosario Vergeire said in a briefing on Wednesday that they "were never consulted" on the matter, which is now within the purview of the Department of the Interior and Local Government.
"A city within a country cannot act on its own, cannot be an island across all islands. Hindi po pwede na mayroong isang lugar sa ating bansa na nagpapatupad ng kanilang protocol, whereas the rest of the country are implementing the other side of the protocols," she said.
(It shouldn't be possible that there is a place in our country that implements their protocol.)
"We have porous borders, and people all over the country travel to and from these different areas of the country. And We know that COVID-19 crosses borders," Vergeire added.
Deferred implementation
On Thursday, September 1, DILG Secretary Benhur Abalos Jr. said that Cebu City Mayor Michael Rama has agreed to put on hold the implementation of Executive Order No. 5, which lifts the mandatory wearing of face masks policy.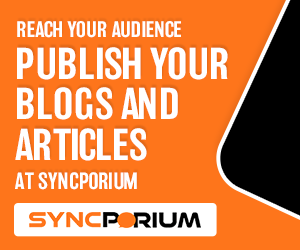 "Mayor Mike agreed to temporarily put this executive order on hold by virtue of my commitment to bring the matter to the IATF (Inter-Agency Task Force) for deliberation," Abalos said.
He also called on local chief executives to put on all possible actions related to the wearing of face masks until he takes the matter to the IATF for discussion.
"Be assured that I, and the whole of DILG, will support its implementation as soon as this initiative gains the concurrence of the experts and policy-makers of the IATF," the Interior Secretary said. –WhatALife!/Brix
---
Also read: Facemasks in Cebu Province now optional