NEW YORK CITY, USA — On Sunday, September 11, Filipina Alex Eala defeated Czech Republic's Lucie Havlickova in the tournament finals by six to four at the Junior Girl's Singles Final match of the U.S. Open 2022, held at USTA Billie Jean King National Tennis Center in New York City.
Before her win, the 17-year-old Eala defeated Canadian Victoria Mboko in the semi-finals and Mirra Andreeva in the quarterfinals.
The tennis ace previously won Grand Slam titles in the junior doubles tournament, winning in 2020 in the Australian Open and the French Open last year.
Last December, Eala played her first junior tournament since the Orange Bowl in Florida. She became the first Filipina to join and win a WTA main draw match since then, as in August, she defeated Paula Ormaechea at Cluj-Napoca.
At 297 in the world, Eala is already her country's highest-ranked player on the WTA. Her 20-year-old brother Michael also plays college tennis in the U.S. He is currently the leading man on the ATP for the Philippines', ranked at 1,506.
En route to winning, Eala flaunted a more decisive game with serves steadier than the last time she played; Eala was also remarkably fit.
"I think both of us were tired," she later said during the press conference, "It's normal in a final match. We're not going to be fresh."
Eala played five games and took the first set from Havlickova; in the second set, Alex had quite a battle in her hands as the Czech, who played three matches on Friday, took a 4-3 lead.
"I think she did hold out well, especially in the second set," Eala said.
But the Filipina made a break at 5-4 to get the chance to serve for the championship.
Eala used her "idol" Rafael Nadal for inspiration to win the championship.
Being a scholar of the Rafael Nadal Academy in Spain, "My idol is Rafa. He's an excellent role model, something a lot of people should idolize and try to be," said Eala.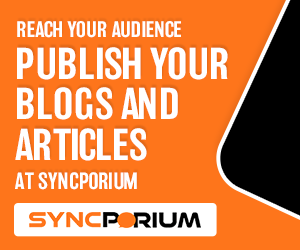 "I just tried to focus on every point and visualize what I was going to do," she remarked.
"The biggest thing I notice in Rafa is how he fights till the end, and his thoughts are clear. He's so calm but, at the same time, so fired up. I think I tried to channel that energy during this whole week," Eala said.
She added, "That's also what I tried to show [to] people who look up to me, to think with a clear head and not to act irrationally." – WhatALife!/Zed
---
Also read: Catriona Gray, Gilas legends named FIBA World Cup local ambassadors