I'M SCREAMING! LALISA ERA OFFICIALLY BEGINS!
BLACKPINK's Lisa has finally unveiled the details of her highly-anticipated solo debut on Wednesday evening, August 25.
In this stunning second album teaser, the singer-rapper said that she will release her first solo album, "Lalisa," on September 10 at 1 PM (KST).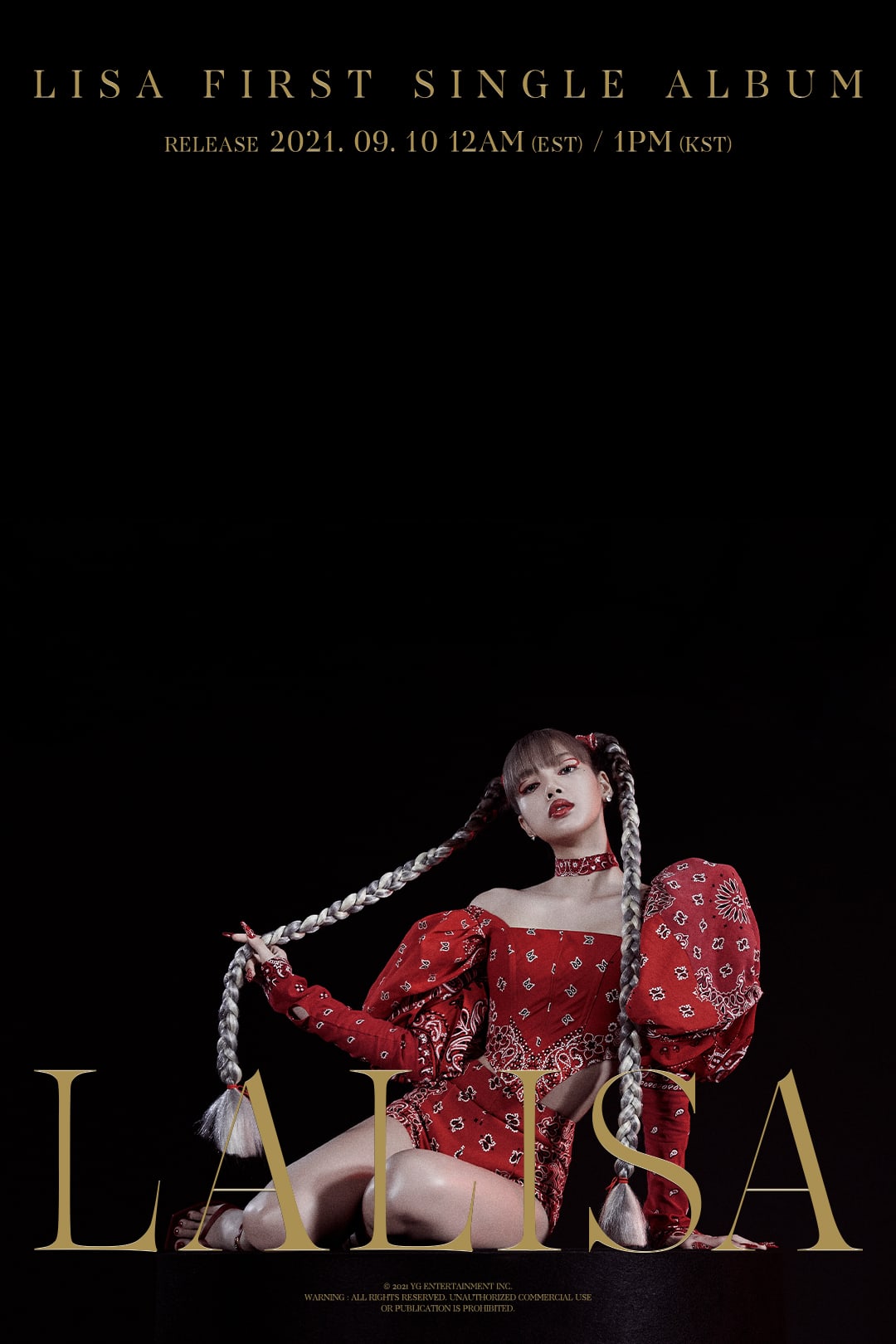 Fans once again dominated Twitter as they expressed their excitement for the maknae's upcoming solo project. As of writing, #SoloistLisa is trending at number 1 with over 1.61 million tweets.
See below some of the fans' reactions.
The moment has come!

LALISA ERA BEGINS#SoloistLisa pic.twitter.com/yNe7ByCg2S

— blackpinkrebel (@rebelblackpink) August 25, 2021
waitttt lang i just woke up, i need to process everything ?

LALISA ERA BEGINS#SoloistLisa pic.twitter.com/iyhrdKfKAc

— ??? ⁰³²⁷? (@tinxlisa) August 25, 2021
The way Lisa dropping her teasers or whatever it is she is dropping is always making me ?, if i die today she will be the cause of it?? Lisa Lisa Lisa??

LALISA ERA BEGINS#SoloistLisa#SoloistLisa pic.twitter.com/2aBGMwSzJ4




— ♏ ♏ ♏ (@cutesybitsy) August 25, 2021
LISA SOLO IS REALLY COMING so i'll be here to remind y'all of our goals everyday! let's make Lisa very happy please so start preparing ❤️‍?

LALISA ERA BEGINS#SoloistLisa
pic.twitter.com/mX037jw0ZI

— C ❤️‍? (@THEGODMANOBAN) August 26, 2021
Streets are saying prepare your money tomorrow (Aug 27, Friday), pre-order links maybe? ?

– 2 Regular Versions ??
– Kit Album ??
– Vinyl ??

LALISA ERA BEGINS#SoloistLisa pic.twitter.com/G9qqMyhXAh

— TEAM LISA PH (@TeamLisaPH) August 25, 2021
Not Facebook fangirling LOL
The facebook is whipped, I know that's right baby!! ????

LALISA ERA BEGINS#SoloistLisa pic.twitter.com/vmjw8tTsBG




— VISUAL KING LUCA ⁰³²⁷ (@LucaProtection) August 26, 2021
#SoloistLisa
Just woke up but its still trending
Lalisa Era Begin pic.twitter.com/8E3zuaMKiV

— Nimi Yame (@nimi_yame) August 26, 2021
This is gonna be exciting and awsome MY LILI Can't wait to see you to break many records.??? #SoloistLisa pic.twitter.com/DhW3fljIg6

— chanel.celine (@teume__blinkue) August 25, 2021
omg the outfit, the aura, the makeup. the power is so strong. excuse me madame lisa this is too much to handle ? #SoloistLisa @BLACKPINK pic.twitter.com/7WbW2RsMWW

— ACE⚔️? (@ygaace) August 26, 2021
This speaks POWER and ELEGANCE!??

LISA ERA IS ABOUT TO HAPPEN#SoloistLisa pic.twitter.com/jT6Y2YRytF

— M•A•K (@quil_tran) August 25, 2021
– WhatALife.ph
---
Also Read: BLACKPINK's Lisa drops first teaser for solo debut 'LS1'