MANILA, PHILIPPINES — On July 19, 2022, the P-pop boy band SB19 once again gained international recognition, making their way to Teen Vogue's "Favorite Boy Groups of All Time" list.
The five-member boy group joins K-pop hotshots BTS, EXO, BIG BANG, and famous western bands like The Beatles, *NSYNC, and Backstreet Boys, among others.
"For decades, every era of music has had its collection of iconic boy bands. From screaming fans of the Beatles in the 1960s to the height of the Jackson Five's fame in the '70s straight on to the ARMY members devoted to BTS today, boy bands have had a hold on music listeners throughout many generations," Teen Vogue wrote.
It recognized that while "there's not one way to define a boy band," it's their "loyal and (lovingly) chaotic fanbases" that make up a major part of their group. 
SB19's inclusion in the list excited their fans, A'TIN, who deemed the group "P-pop Kings."
"Eyyy!!! Naks!!! P-Pop Kings yan eh!!," another commented with a beaming face emoji.
Eyyy!!! Naks!!! P-Pop Kings yan eh!! 💙@SB19Official #SB19 https://t.co/9okwC5Nced

— 🌙soft-spoKENˢᵇ |🐣🌷 (@skyisblue21) July 20, 2022
"Proud of you, P-pop Kings!" wrote another Twitter user.
Proud of you, P-pop Kings!@SB19Official #STANWORLD #SB19 #WeStanEarth https://t.co/hV6gVL0XIL

— 𝓜𝓪𝓻𝓲𝓪 ❖♡🐺🐔 (@MaMaria017) July 20, 2022
"Josh, Pablo, Stell, Ken, and Justin are the five members of the Filipino boy band known as SB19. They were formed in 2016 after winning a talent search, going on to release a studio album along with eight singles. They've continued achieving heights of popularity in early 2022 with the release of their hit 'Bazinga,'" the lifestyle magazine wrote.
The five SB19 members prepared for over four years under the Korean-run entertainment agency ShowBT Philippines.
The group is the only Southeast Asian and Filipino act to be nominated for the Billboard Music Award's Top Social Artist category in 2021, facing the American pop star Ariana Grande and renowned K-pop groups BTS, Blackpink, and SEVENTEEN.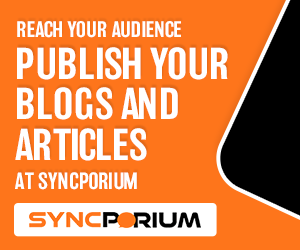 SB19 is also the first Filipino act to land in Billboard's Top Social 50 Artists in 2020. – WhatALife!
---
Also read: YG Entertainment confirms BLACKPINK comeback in August 2022 and World Tour by the end of the year