CAGAYAN DE ORO CITY, PHILIPPINES — CDO Representative Rufus Rodriguez praised the city's DPWH for expediting the lighting of the much-needed streetlights on the city's coastal by-pass road.
Rodriguez added that street lights are essential to avoid and lessen road accidents.
"Public safety is our utmost priority," he said.
DPWH 2nd District Engineer Gabriel Guinitaran reported that they had energized 29 electrical posts in Barangay Gusa (Baywalk side) last August 17, 2022, and the other 8 posts on August 19, 2022.
Within 2 weeks, they will energize the Puntod and Lapasan segments.
"The construction of the posts and the purchase of the LED bulbs for the lighting program in the CdeO coastal by-pass road has been completed last July," said Rodriguez.
According to him, the remaining work includes rewiring the stolen wires from the erected posts and tapping the electricity from CEPALCO. The latter needed the local government unit's intervention to process the electrical permit and negotiate the bill deposits.
"I am thankful to DPWH for heeding our urgent request that the streetlights will be lit to deter criminality and promote safety for drivers and pedestrians," he added.
From last year's General Appropriation Act, the congressman secured P50 million for constructing and installing 290 light posts along the said coastal road (Puntod, Lapasan, and Gusa).
From 2008 to 2016, the CdeO lawmaker secured a total of Php 1.9 billion for constructing Phase 1 of CdeO's coastal by-pass road going through Puntod, Lapasan, and Gusa.
The estimated Php 2.5 billion 2nd phase of the coastal road from Gusa to Puerto is ongoing.
Rufus Rodriguez: proposed drainage improvements in the second district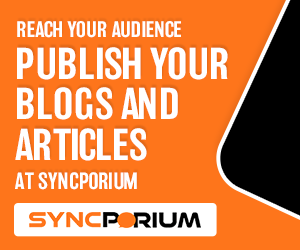 On Friday, August 19, Cagayan de Oro Rep. Rufus Rodriguez presided over a meeting with DPWH Region X on proposed drainage improvements for the second district.
Attending the meeting were DPWH-10 Regional Director Zenaida Tan, Planning Division chief Engineer Ben Caliao, 2nd District Congressional office chief-of-staff Attorney Regine Rodriguez, PPA CDO Manager Bong Butaslac, and representatives of NEDA and city officials of CDO.
The installation of a megaflood control system using up-to-date technology to mitigate the flood problem in the Bitan-ag Creek, Limketkai, and USTP areas is one of the most important proposals.
The proposal intends to install flood water pumps and booster pumps in Bitan-ag Creek, Agora Market area, and Butuan-CDO-Iligan conjunction. The pumps are expected to draw a large volume of water from the Limketkai/USTP area to Macajalar bay. Additionally, it will also remove high volume trash that clogs Bitan-ag Creek.
The project is estimated to cost P925 million, funding that Cong. Rufus will push during the budget deliberations of the General Appropriations Act 2023.  –WhatALife!/Zed
---
Also read: Rufus Rodriguez files bills to declare waterfalls and caves in CDO as ecotourism sites