CAGAYAN DE ORO, PHILIPPINES — Rufus filed several bills aiming to declare caves and waterfalls in CDO as ecotourism sites in line with President Bongbong Marcos' directive on boosting tourism for economic growth. 
On August 5, CDO 2nd District Rep. Rufus Rodriguez met with officials from DOT (Department of Tourism), DPWH (Dept. of Public Works and Highways), and DENR (Dept. of Environment and Natural Resources) at his Congressional Office at Barangay Nazareth.
"We have to tell the world that Cagayan de Oro City is ready again for tourism," Rodriguez said.
Accordingly, the DOT, DPWH, and DENR have agreed to create a joint committee to conduct ecological assessments on all locations. While development stays the main objective, the committee will emphasize the conservation of the area and will ensure that the natural state of the caves and falls is not excessively disturbed.
The bills filed by Rodriguez have been referred to the Committee on Tourism and await their second reading.
Rufus said that he was "very grateful for the attendance and commitment of DENR-10 Director Henry Adornado, DOT-10 Director Marie Elaine Unchuan, DPWH 2nd District Engr. Gabriel Guinitaran, and all other staff members who attended the meeting."
Likewise, the regional directors thanked Cong. Rufus and they offered their support to all endeavors undertaken by his office in service of the City of Cagayan de Oro.
The following are the House bills filed by Cong. Rufus:
Caves in Cagayan de Oro:
HB 2448 – Huluga Caves 1 & 2 in Barangay Indahag
HB 2449 – Kalapat Cave in Dansolihon
HB 2450 – Kweba de Oro in Bayanga
HB 2451 – Langag Cave in Dansolihon
HB 2452 – Macahambus Cave in Bayanga
HB 2453 – Mambuaya Cave in Mambuaya
HB 2454 – Bolutohan Cave in Indahag
HB 2455 – Calabera Cave in Indahag
Waterfalls in Cagayan de Oro:
HB 2870 – Migtalahid Falls in Dansolihon
HB 2871 – Birhen Falls in Dansolihon
HB 2872 – Igbalay Falls in Balubal
HB 2873 – Migtusok Falls in FS Catanico
HB 2874 – Sinulom Falls in Tinagpoloan
HB 2875 – Ulo Balongkot Falls in Dansolihon
See official post below:
 –WhatALife!/Zed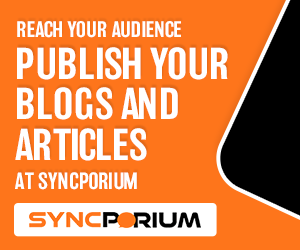 ---
Also read: City Hall meeting mandates vax targets at uplands