Estimated reading time: 5 minutes
The Philippine Supreme Court has just announced that the Bar Licensure Examination for Lawyers shall proceed as planned on November 9,13,16, and 20 for 2022. Since the previous Digitalized Bar Exam was successful, the Supreme Court shall continue to put efforts into digitalizing the exams.
With that said, here are some of the FAQs for the Philippine Digitalized Bar Examination this 2022.
---
Disclaimer: WhatALife! is not in any way affiliated with the Supreme Court of the Philippines. The information posted on this page is sourced from the official Supreme Court of the Philippines (https://sc.judiciary.gov.ph/).
---
What is Examplify?
Examplify is a downloadable app created by Examsoft. This app allows examiners to take the exam in a stable and offline environment. In addition, the app itself turns off your internet connection to prevent you from doing any academic dishonesty.
Even though the exam is digitalized, you will still take the exam at your chosen venue in person and shall be supervised by proctors. CCTV cameras are also installed and will record you while taking the exam. In addition, Examplify will also record your screen as you take the exam as an extra precaution and prevent you from opting out of the app as the exam takes place.
What are the things needed to take the Philippine 2022 Bar Exam?
The only devices and peripherals allowed during the exam are:
A personal, WiFi-enabled laptop compatible with Examplify;
The laptop's corresponding charger
Laptop bag
Two-pin type adapter
USB C to USB A adapter
External WiFi adapter
Webcam cover
Keyboard protector
Non-mechanical keyboard
External mouse, both wired or wireless, without a USB dongle
A mouse pad without any marking
Battery-powered fans not exceeding 4 inches in diameter
Medical instruments subject to the approval of the Venue Examinee Supervisor
Breastfeeding pump
Personal wearable air-purification device that does not use wireless technologies
In addition, the following items are prohibited from entering the examination venue:
Power banks
Cellular and Smartphones
Cameras
USB Dongles
Tablets
Flash drives
Earphones and Headsets
Extension cords
Analog, Digital, and Smartwatches
External Monitor
Laptop stands or risers
Mechanical keyboard
All other items that aren't enumerated in the necessary and optional list.
Moreover, having open containers containing food and liquids is strongly discouraged. Damage to the laptops during the examination is the sole responsibility of the examinee.
If they cannot continue the exam and obtain a failing mark, that burden is also on the examinee.
What are the laptop specifications that the Applicants can use during the exam?
Laptops running on Windows 10 or macOS are compatible and can be used for the exam. Meanwhile, Chromebooks, androids, and Linux operating systems do not support Examplify and are discouraged from the exam.
Only licensed copies of Windows 10 and macOS are supported. Thus, using pirated versions of these operating systems is also discouraged.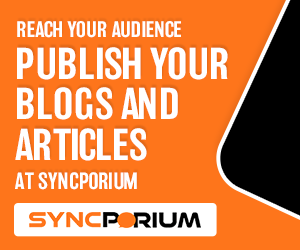 For the hardware specifications, laptops with 8GB of RAM or higher are recommended, with a storage space of at least 6 GB.
Examplify will run on Big Sur, Monterey, and Ventura operating systems for macOS.
Your Apple device will need a CPU of Intel, M1, or M2 processors and Apple Rosetta 2, a RAM of 8 GB or higher, and a storage space of at least 6 GB to run Examplify smoothly.
Where to download Examplify, and how do I log in?
The Office of the Bar Chair will send you an email on your Bar Plus registered email. Make sure to whitelist the following email addresses.
Approved candidates for the 2022 Bar Examination will receive an email on or before September 28, 2022. The email will contain your credentials for downloading Examplify and further instructions.
Once you receive your email, proceed to www.examsoft.com/scphilippines. Login using the credentials sent to you via email. Changing your password to a strong but easy-to-remember password is also strongly recommended.
Registration
Launch the app once downloaded, and the installation of Examplify is done. Once you open Examplify, a registration prompt will appear. After agreeing to the software license agreement, Examplify will ask you to enter your Institution ID, which is also included in the email sent to your Bar Plus registered email.
Enter your login credentials on the app. Once you sign in, you are officially registered in Examplify. Always keep in mind the privacy of your login credentials, and don't forget your passwords.
The Philippine Supreme Court gives further Instructions on how to proceed with Examplify on this link.
Where are the Local Testing Centers located?
There are 14 Local Testing Centers all around the nation on each island group. Five LTCs on NCR and three on the Luzon, Visayas, and Mindanao island groups, These LTCs are where the Bar Examination will take place.
Here is the list of these testing centers:
NCR
1. San Beda University, 638 Mendiola Street, San Miguel, Manila
2. Manila Adventist College, 1975 Corner San Juan & Donada Streets, Pasay City
3. De la Salle University, 2401 Taft Avenue, 1004 Manila
4. Ateneo Junior and High School Complex, Ateneo de Manila University, Katipunan Avenue, Loyola Heights, 1108 Quezon City
5. University of the Philippines – Bonifacio Global City, 14th Drive, University Parkway District, Fort Bonifacio Global City, Taguig
LUZON
6. Saint Louis University, A. Bonifacio Street, 2600 Baguio City
7. University of Nueva Caceres, J. Hernandez Avenue, Naga City, Camarines Sur
8. De la Salle Lipa, 1962 J.P. Laurel Highway, Lipa City, 4217 Batangas
VISAYAS
9. University of San Carlos, Hoerdemann Law and Business Building, Pelaez Street, Cebu City
10. University of Cebu, M. Cuenco Avenue, Banilad, Cebu City
11. Dr. Vicente Orestes Romualdez Educational Foundation, Calanipawan Road, Barangay Calanipawan, Tacloban City
MINDANAO
12. Ateneo de Davao University – Senior High School, McArthur Highway, Bangkal, Davao City
13. Xavier University – Ateneo de Cagayan, 73 Corrales Avenue, Cagayan de Oro City
14. Ateneo de Zamboanga University, La Purisima Street, Zamboanga City, 7000 Zamboanga del Sur
All examinees are encouraged to keep updated on their latest LTC designation by checking their Bar Plus dashboard. All requests for a change of venue will no longer be entertained as of October 19, 2022. – WhatALife/Vaughn
Sources: (1), (2), (3), (4), (5)
---
Also read: Supreme Court sets 2022 Bar Exam schedule