The Office of the Archbishop in Cagayan de Oro City announced the temporary closure of some Churches in the province for COVID-19 disinfection on Tuesday, April 27.
"In consultation with our Health (COVID) Crisis Committee, am forced on my own volition (motu proprio) to decide painfully to order the CLOSURE TO RELIGIOUS ACTIVITIES AND OTHER RELATED ACTIVITIES OF SOME PARISH CHURCHES," said Oro Archbishop Jose A. Cabantan in a letter.
Churches included for closure are the Black Nazarene Shrine and San Isidro (Gusa); and the following churches in Misamis Oriental, namely, Our Lady of Candelaria (Tagoloan), Immaculada Concepcion (Jasa-an), Our Lady of Mt. Carmel (Bobontugan), and Santa Cruz (Laguindingan).
According to the letter, the closure will be "in effect for 10 consecutive days, beginning April 28 up to May 7 inclusive" for disinfection.
Read the full letter below.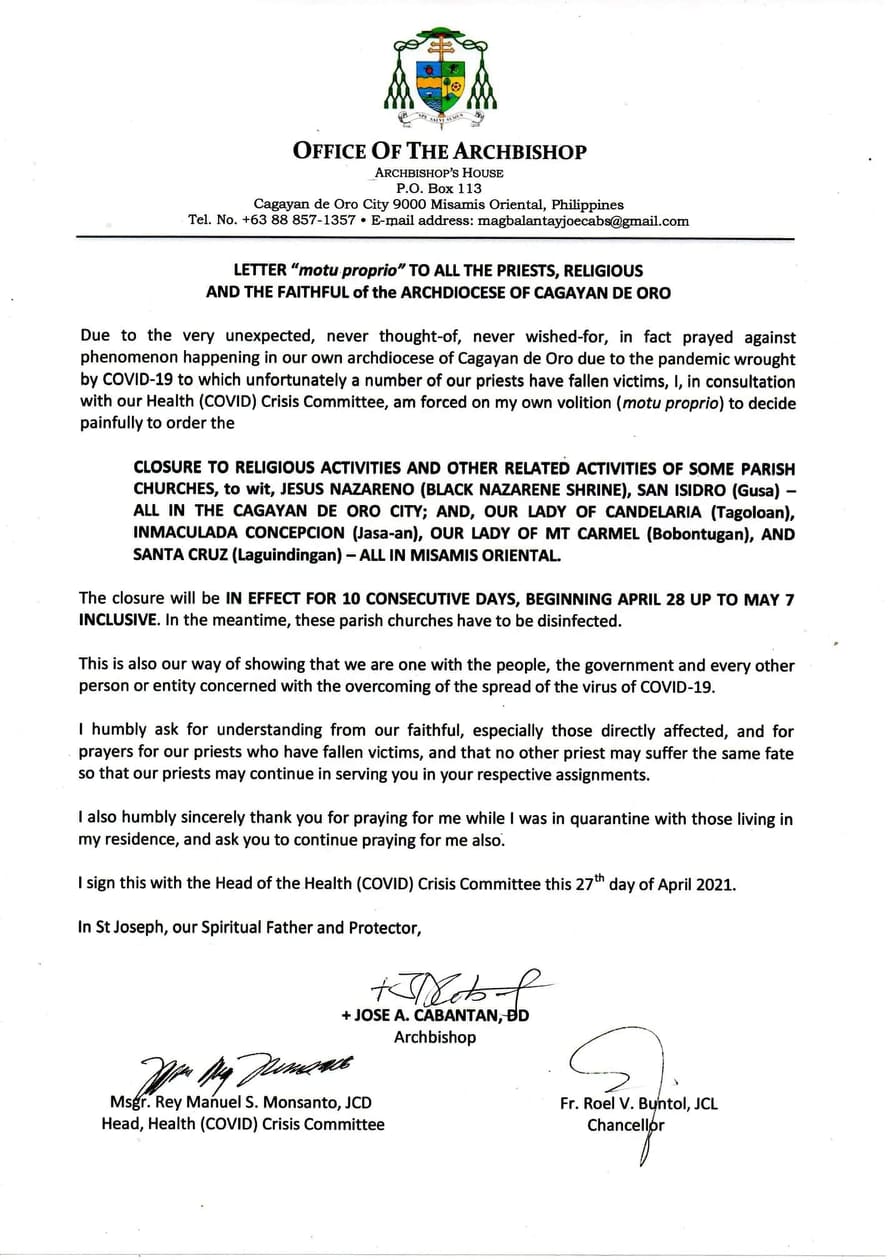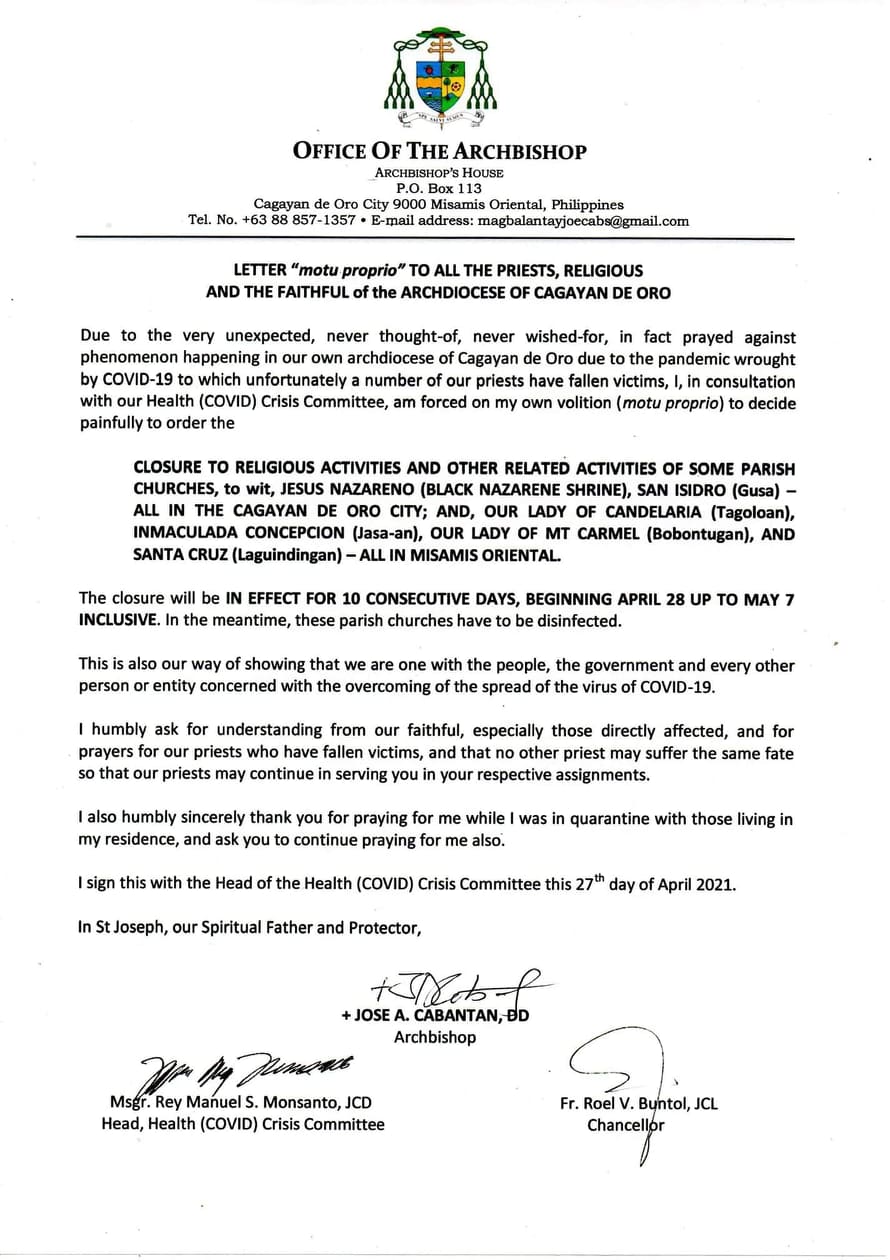 "I humbly ask for understanding from our faithful, especially those directly affected, and for prayers for our priests who have fallen victims, and that no other priest may suffer the same fate so that our priests may continue in serving you in your respective assignments," Cabantan said.
Cabantan also thanked in the letter those who prayed for him during his stay in quarantine.
—(Source: Archdiocese of Cagayan de Oro)
---
Also Read: CdeO logs 12 new COVID-19 cases; total now at 4,674