On January 20, the Technical Working Group (TWG) of Land Transportation Franchising and Regulatory Board (LTFRB) board member Antonio Gardiola Jr. announced that motorcycles-for-hire will be declared "illegal" and will be impounded starting next week.
According to Gardional, during the pre-Senate hearing, they have recommended termination of the pilot study—which served as an assessment of the safety of bikes as public transportation.
Gardional further explained that because of court cases that impede the effectivity of the study, the LTFRB decided to terminate all motorcycle taxis instead and will be considered illegal starting next week.
JUST IN: DOTr-TWG official Antonio Gardiola, Jr., announces termination of their motorcycle-taxi study, deeming all three motorcycle-taxi services "illegal" and can be apprehended starting next week. | via @sherieanntorres pic.twitter.com/KRHPLFdwMX





— ABS-CBN News (@ABSCBNNews) January 20, 2020
Following the announcement, hashtag Angkas, the most popular player in the motorcycle-for-hire, trended in the Philippines at number 4 on social media platform Twitter.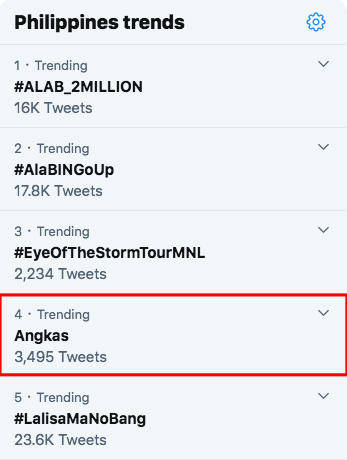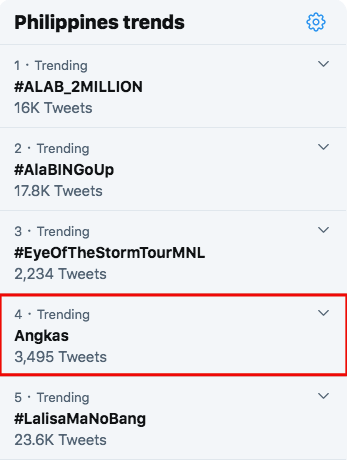 Here are some of the reactions from the netizens and mga suki of Angkas: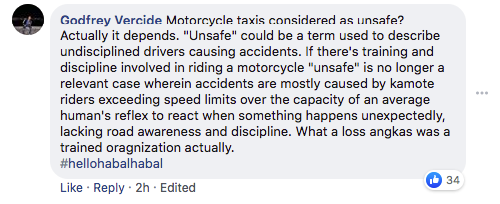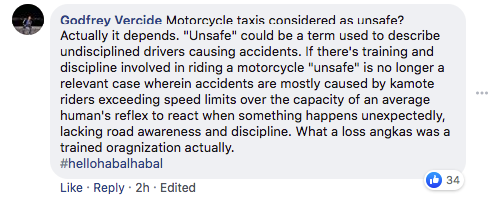 Wow @angkas is great. Let's introduce Joyride as a player. It's all illegal. Let's ban them. – THIS STUPID GOVERNMENT https://t.co/TYSPwLHDKc

— Francis Ivan (@kikxreyes) January 20, 2020
What i've realized throughout this Angkas debacle is that even though we have the capacity for innovation, it's useless if we have greedy and archaic people in government.

— EJ Serrano (@ejontheedge) January 20, 2020
the termination of Angkas makes me really sad.

The fact that thousands of responsible and polite drivers are losing part-time or even full-time job just because of "magulo eh" reasoning.

And the the fact that its competitor has deeper grip on government officials. Bullshit.

— basilio (@deadstamaria) January 20, 2020
Sharing this and reminding you that this fucking government is deeming all motorcycle-taxi services "illegal" thus screwing the livelihood of these people.

Evacuation center painted with shades of blue as Angkas riders hand out relief goods to evacuees in Batangas. pic.twitter.com/ln722TYaTZ

— Zeus (@ZeusBnz) January 20, 2020
We are more than sad. We are angry!

— ????? ???????✨ (@RaphaFourth) January 20, 2020
PH IS TRYING TO REPEAT WHAT THEY DID TO UBER

— he who must not be named (@aymdaying) January 20, 2020
Why do you keep focusing on eradicating Angkas instead of actually solving the traffic and transportation problem in the Philippines?

Angkas is popular because they themselves provided the solution that your rich fat asses can't provide. How abt you make a study on that? https://t.co/ETOP04EoDW

— Shara Serdan (@sharakeee) January 20, 2020
So lumabas rin ang totoo? This is simply personal vendetta against Angkas and the RIDING PUBLIC which PREFERS ANGKAS. https://t.co/XcackSTnzG

— Von Velasco (@renceqv) January 20, 2020
What does Angkas have to say? Here's their short yet heartbreaking statement:
sad la

— Angkas (@angkas) January 20, 2020
—
What are your thoughts on this? Let us know in the comments down below!