The six-episode murder mystery television series based on BBC's Murder in Successville is set to drop next month, along with Love is Blind Season 2, Twenty Five Twenty One, One of Us is Lying, and more.
Netflix Philippines recently released the upcoming list of shows and films in February. Check out the list below and add them to your watch list.
February 5: Murderville – a six-episode murder mystery based on the BBC Three television series Murder in Successville.
Starring Will Arnett, Haneefah Wood, Lilan Bowden
---
February 8: Child of Kamiari Month – a 2021 Japanese animated film about a young girl who traveled across Japan to attend the annual gathering of gods in the sacred land of Izumo.
Starring the voices of Aju Makita, Maaya Sakamoto, Miyu Irino
---
February 9: Love vs Stars – a 2021 Filipino romantic movie following a girl who believes in two things: love and astrology. But her beliefs are tested when she meets and fell in love with a guy.
Starring Khalil Ramos, Miles Ocampo, Kokoy de Santos
---
February 11: Inventing Anna – The plot revolves around a journalist who investigates the case of Anna Delvey, the Instagram-legendary heiress, who stole the hearts and money of New York elites.
Starring Julia Garner, Anna Chlumsky, Katie Lowes
---
February 11: Love is Blind (Season 2) – the second season of the wedding and romance reality television show about a social experiment where single men and women looking for love get engaged even before meeting in person.
Starring Nick Lachey, Vanessa Lachey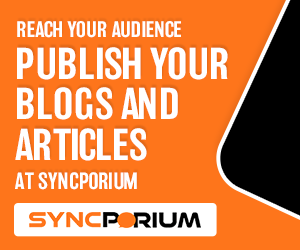 ---
February 11: Love and Leashes – an upcoming South Korean romantic comedy film, based on the webtoon Moral Sense by Gyeoul starring Lee Jun-young, Seohyun, and Seo Hyun-woo. It tells the romantic love story of Ji-hoo, who has everything perfect but has a unique sexual taste, and Ji-woo, a competent public relations team member who finds out about his secret.
---
February 12: Twenty Five Twenty One – Directed by Jung Ji-hyun, the series follows the romatic lives of five characters spanning from the years 1998 to 2021.
Starring Kim Tae-ri, Nam Joo-hyuk, Bona, Lee Joo-myung
---
February 12: Forecasting Love and Weather – Directed by Cha Young-hoon, the series depicts the light-hearted love story of people working in the Korea Meteorological Administration.
Starring Park Min-young, Song Kang, Yoon Park, Yura
---
February 17: Keeping Up With The Kardashians (Season 9-10)
---
February 18: One of Us is Lying – an American mystery drama based on the 2017 novel of the same name by Karen M. McManus. The main plot follows five high school students who enter detention, where one of them dies under suspicious circumstances, and an investigation ensues.
Starring Annalisa Cochrane, Chibuikem Uche, Marianly Tejada
---
February 18: Space Force (Season 2) – season two of Netflix comedy series Space Force.
Starring Steve Carell, John Malkovich, Ben Schwartz
---
February 18: Texas Chainsaw Massacre – a 1974 American horror film that follows a group of friends who fall victim to a family of cannibals while on their way to visit an old homestead.
Starring Marilyn Burns, Paul A. Partain, Edwin Neal
---
February 23: Gen Z (Season 1) – a TV5 original that depicts how the younger generation deals with life's struggles while striving to achieve their ambitions, impacting their relationships with friends and family.
Starring Kent Gonzales, Chienna Filomeno, Jane Oineza
---
Coming Soon: Business Proposal – an upcoming South Korean drama about a heartbroken single woman who went on a blind date, who she later finds out is the CEO of the company she works for.
Starring Kim Se-Jeong, Ahn Hyo-seop,
---
– WhatALife.ph
Source: (1)
---
Also Read: New Shows Alert on Netflix Philippines in January 2022