Get ready for the return of 'Ozark' and 'Snowpiercer,' and a re-run of the iconic JaDine TV series 'On The Wings Of Love'
ICYMI: Netflix Philippines released the upcoming list of shows and films on the streaming platform on December 16, with tons of series to binge on for the new year. Check out the list below.
What's coming to Netflix Philippines this December 2021?
January 6: Dota: Dragon's Blood (Book 2) – book 2 of the animated epic fantasy series based on DOTA 2, a 2013 MOBA video game developed and published by Valve.
Starring the voices of Yuri Lowenthal, Lara Pulver, Tony Todd
---
January 7: Mother/Android – a 2021 America post-apocalyptic fiction thriller film about androids that have risen against the human race.
Starring Chloe Grace Moretz, Algee Smith, Raul Castillo
---
January 13: Photocopier – a 2021 Indonesian crime-mystery drama film that premiered at the 26th Busan International Film Festival in October 2021, under the New Currents competition. The film won 12 Citra Awards out of the 17 nominations, including the awards for Best Picture and Best Director.
The film follows a girl who loses her scholarship after her drunk selfie circulates online. Having no recollection of that night, she turns to her childhood friend, who also works and lives at the campus as a photocopier, to find out what actually happened.
Starring Shenina Syawalita Cinnamon, Chicco Kurniawan, Lutesha
---
January 13: Brazen – an upcoming 2022 mystery thriller about a mystery writer who has killer instincts when it comes to motive. She will eventually have to use every bit of her expertise to help solve her sister's murder.
Starring Alyssa Milano, Sam Page, Emilie Ullerup
---
January 14: Copshop – a 2021 American action thriller film based on a story written by McLeod and Mark Williams set in a small-town police station that becomes a battleground between a hitman, a rookie cop, and a con artist.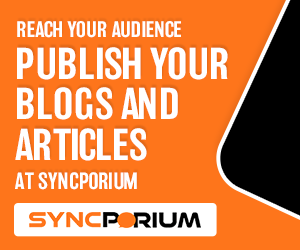 Starring Gerard Butler, Frank Grillo, Alexis Louder
---
January 19: Too Hot to Handle (Season 3) – Season 3 of the American-British reality TV dating game show where all contestants are involved in meaningless flings and are unable to form long-lasting relationships, placed together in a house for four weeks—all the while prohibited from any physical contact, including kissing, sexual contact, or self-gratification. The concept of the TV show is to foster genuine connections between the participants.
---
January 20: Midnight Asia: Eat. Dance. Dream – explores the nocturnal worlds of six Asian megacities: Tokyo, Seoul, Mumbai, Taipei, Manila, and Bangkok—discovering hidden locations, culinary secrets, unconventional passions, and getting to know captivating people who upholds iconic thrones after dark.
---
January 21: Ozark (Season 4 Part 1) – Season 4 Part 1 of the American crime-drama starring Jason Bateman and Laura Linney.
---
January 21: Munich: The Edge of War – a 2021 British drama film based on the novel with the same name by Robert Harris set in the fall of 1938 where Adolf Hitler prepares to invade Czechoslovakia.
Starring Jeremy Irons, George MacKay, Jannis Niewohner
---
January 24: On The Wings of Love (Season 1) – a 2015 Philippine romantic comedy TV series following the lives of Clark, a boy living his American life in misery, and Leah, a simple girl who enthusiastically chases her American dream.
Starring James Reid, Nadine Lustre, Cherry Pie Picache
---
January 25: Snowpiercer (Season 3) – the third season of the American post-apocalyptic dystopian series based on the 2013 film with the same name and the 1982 French graphic novel Le Transperceneige. The series follows the passengers of Snowpiercer, a gigantic, perpetually moving train that circles the globe carrying the remnants of humanity seven years after the world becomes a frozen wasteland.
Starring Jennifer Connelly, Daveed Diggs, Mickey Sumner
---
January 25: Ada Twist, Scientist (Season 2) – the second season following Ada Twist and her two best friends in their quest to finding answers to big questions.
Starring the voices of Amanda Christine, Nicholas Crovetti, Candace Kozak
---
January 26: The Sinner (Season 4: Percy) – an American police procedural anthology series named after the 1999 novel by Petra Hammesfahr, revolving around a police detective who investigates crimes committed by unlikely culprits and attempts to uncover their motivations.
Starring Bill Pullman, Jessica Hecht
---
January 27: Ikaw – a 2021 Philippine romantic film following a real-estate broker who is in search of love returned to her hometown to visit her grandmother. She'll eventually cross paths with her former schoolmate who is a simple coconut farmer and happens to admire her.
Starring Janine Gutierrez, Pepe Herrera, Pilita Corrales
---
January 28: In From The Cold – an upcoming 2022 American crime-thriller series about a single mother on a European vacation with her daughter when the CIA unveils her long-buried past and forces her to confront it.
Starring Margarita Levieva, Cillian O'Sullivan, Lydia Fleming
---
January 28: Getting Curious with Jonathan Van Ness – A weekly exploration of all the things Jonathan Van Ness (Queer Eye, Gay of Thrones) is curious about will be available to watch on Netflix.
---
January 28: Home Team – an upcoming 2022 American family comedy film inspired by actual events about a suspended NFL coach who hopes to reconnect to his estranged son by coaching his hapless youth football team.
Starring Kevin James, Taylor Lautner, Rob Schneider
---
January 28: Angry Birds: Summer Madness – an upcoming 2022 TV cartoon series following teen birds Red, Chuck, Bomb, and Stella crashing through Camp Splinterwood with their fellow feathered campers for a summer of high-flying hijinks.
---
January 28: The Orbital Children – an upcoming 2022 two-part Japanese anime sci-fi film series set in the year 2045 in outer space, where AI, the internet, and social networking sites are widespread. Its first part will premier on January 28, and Part 2 on February 11.
Starring the voices of Toya Sagami, Konoha Be Nanase, Taiyo Tsukuba
---
What show/film are you looking forward to watching? Let us know in the comments below!
– WhatALife.ph
Source: (1)
---
You Might Also Want To Check Out: New Shows Alert on Netflix Philippines in December 2021