Another alternative learning modality for the new normal is Modular Distance Learning.
Modular Distance Learning features individualized instruction that allows learners to use self-learning modules (SLMs) in print or digital format/electronic copy, whichever is applicable to the learner. Learners under Modular Distance Learning can also use other resources such as Learner's Materials, textbooks, activity sheets, study guides, and other study materials.
Usually, teachers will have to deliver appropriate learning materials. However, students can also access these materials by downloading electronic copies through their computer, tablet PC, or smartphone.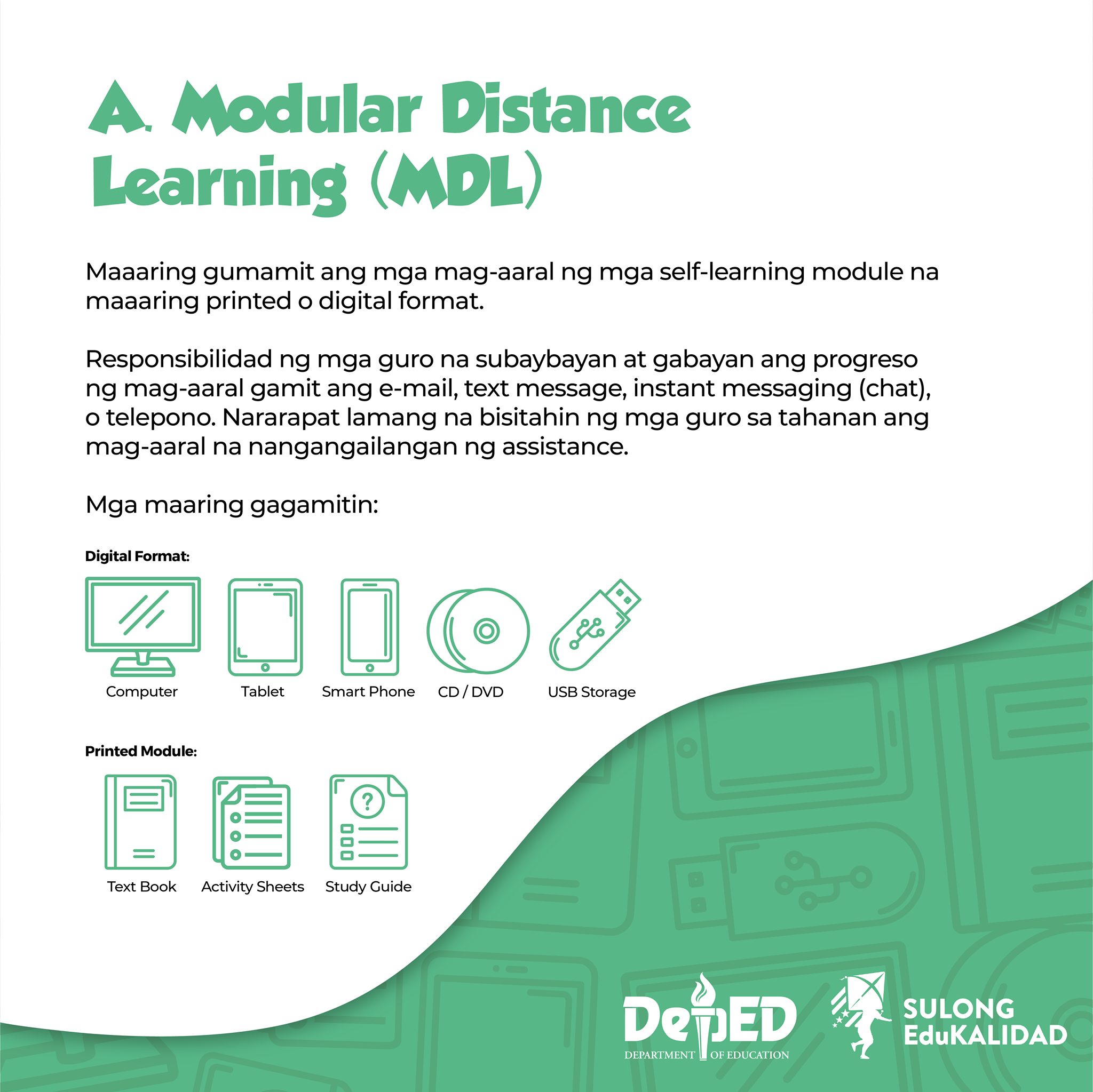 The teacher takes the responsibility of monitoring the progress of the learners. If possible, they will conduct home visits to check on each student's progress and performance.
Likewise, learners may ask for assistance from the teacher via email, telephone, text message/instant messaging, etc. Parents or any member of the family, on the other hand, may serve as a guide or para-teachers to learners at home.
Materials/gadgets students will need/use:
Digital format
Computer, Tablet, Smartphone, CD/DVD, USB
Printed Module
Textbook, Activity sheets, Study guide
—(Source: Department of Education)