The weather outside is frightful. So is this pandemic, and even the upcoming season of spooks! While most of us are looking forward to the season of giving, we still have to go through the season of scaring. Here's a compiled list of some great horror films you can add to your Halloween holiday! Or you could just watch them at any point. You do you! Without further ado —
The Halloween 2021 best picks for horror
---
Habitual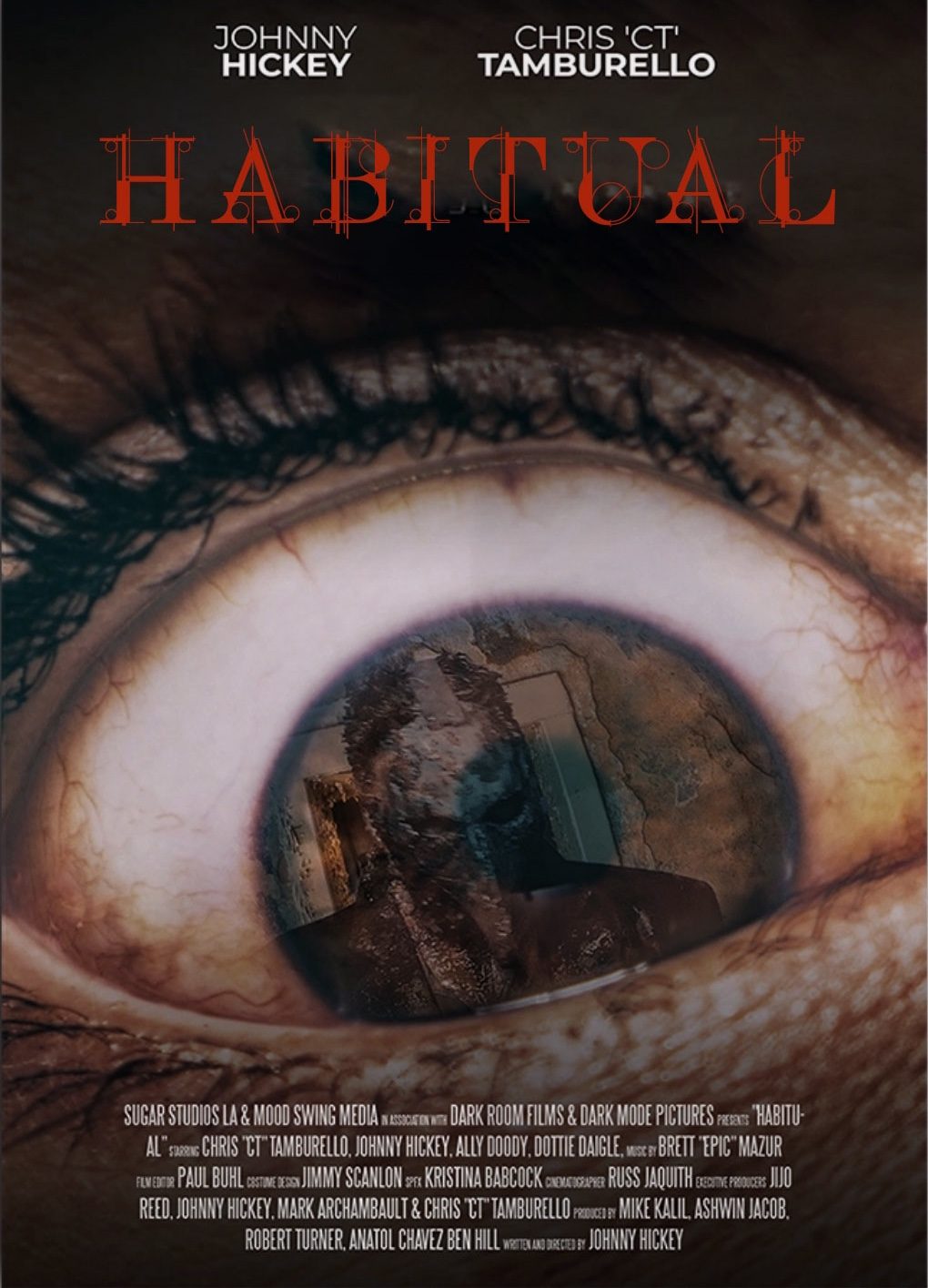 A 2019 film. The movie revolves around an underground rave party called The Habit. To make it even more 'underground,' the venue is an abandoned asylum in the infamous Salem, Massachusetts! Ravers quickly get more than they bargained for when the party gets 'weird' with a capital 'mind-bendingly.' They can't trust their own sanity to keep them afloat in the strange corridors of the asylum.
It's available for streaming on Amazon Prime Video.
---
Antisocial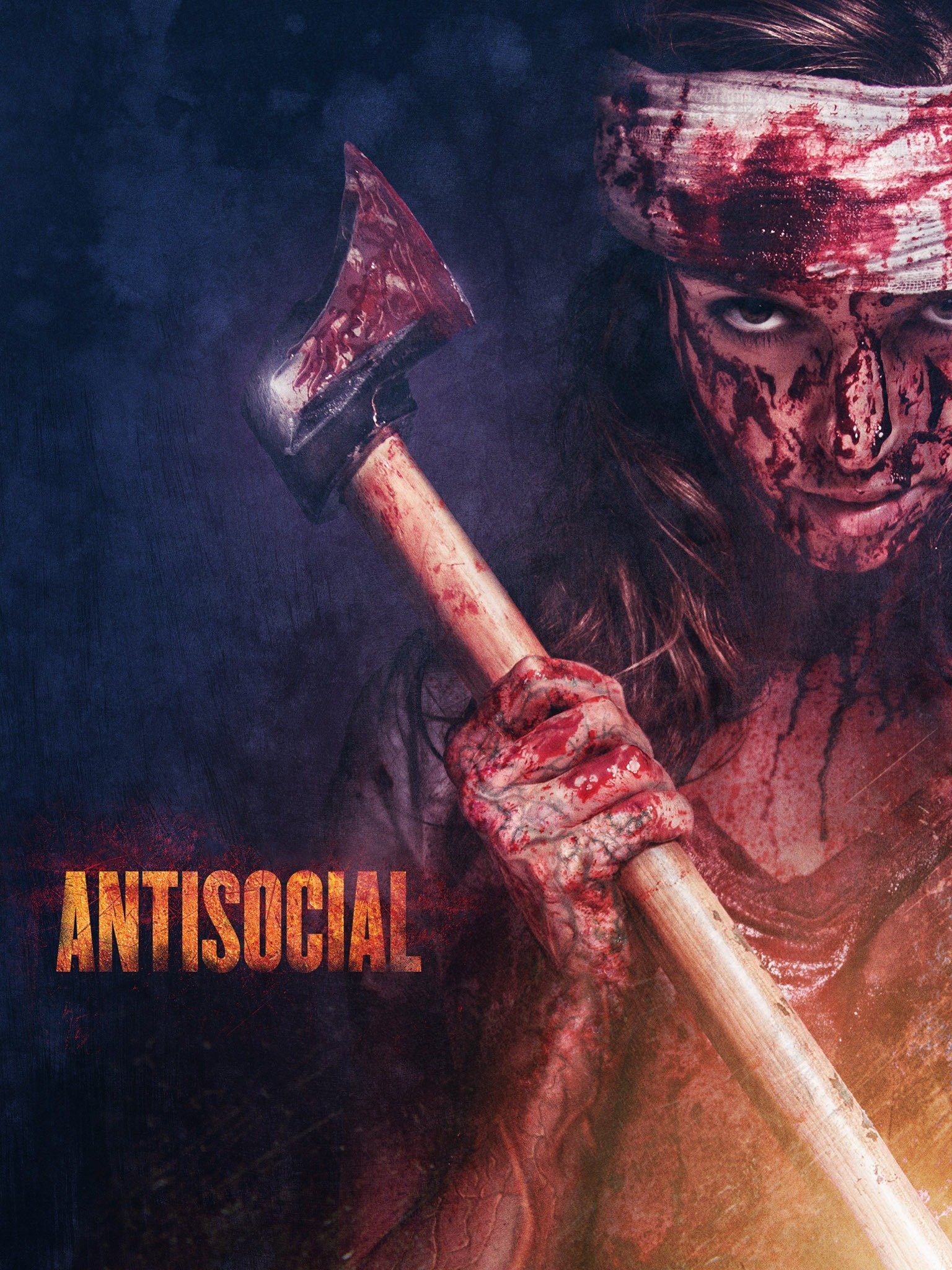 Antisocial is a 2013 movie from Canada. (Also, be warned that it is probably going to hit hard considering our current circumstances.) In the film, an epidemic has erupted at a New Year's Eve party. Seizing the opportunity, the five university students at the party barricade the house. Even so, they still get a constant stream of bad news with their electronic devices. Chaos ensues both inside and outside of the house. As the five try to figure out the cause of the outbreak, they realize they can't trust each other completely.
It's available for streaming on Amazon Prime Video.
---
Tumbbad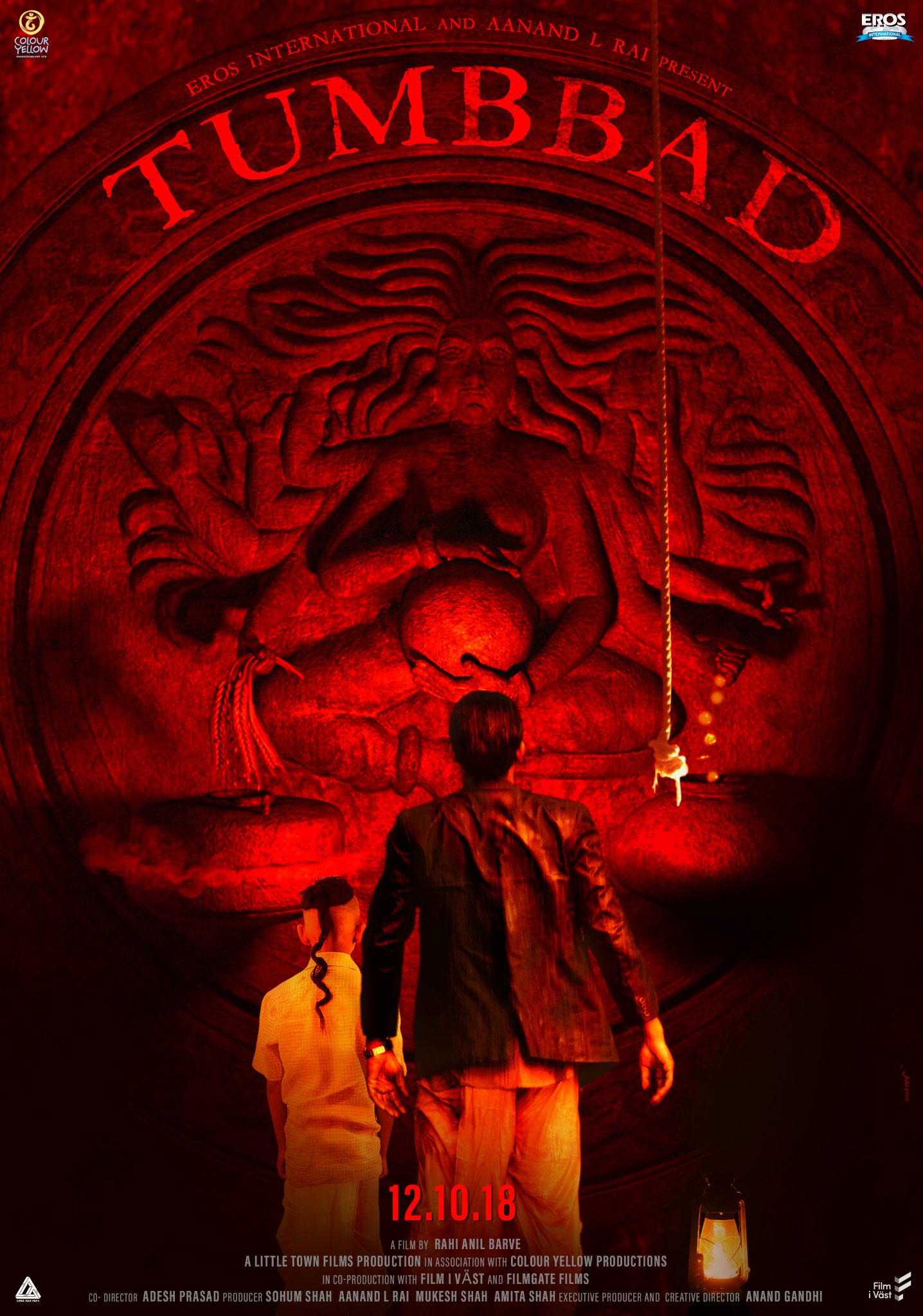 Tumbbad is a 2018 film from India. It's also a period piece! The film's based on a story told to the director, Rahi Anil Barve. Here's an additional fun fact: it was the first Indian film to be screened at the 75th Venice International Film Festival. Tumbbad is highly recommended for horror lovers out there. The movie centers around the protagonist, Vinayak, who gets obsessed with an ancestral treasure in a cursed village called Tumbbad. Luckily for him, he, his brother and his mother are taking care of an elderly woman who may know how to get that treasure.
---
Saint Maud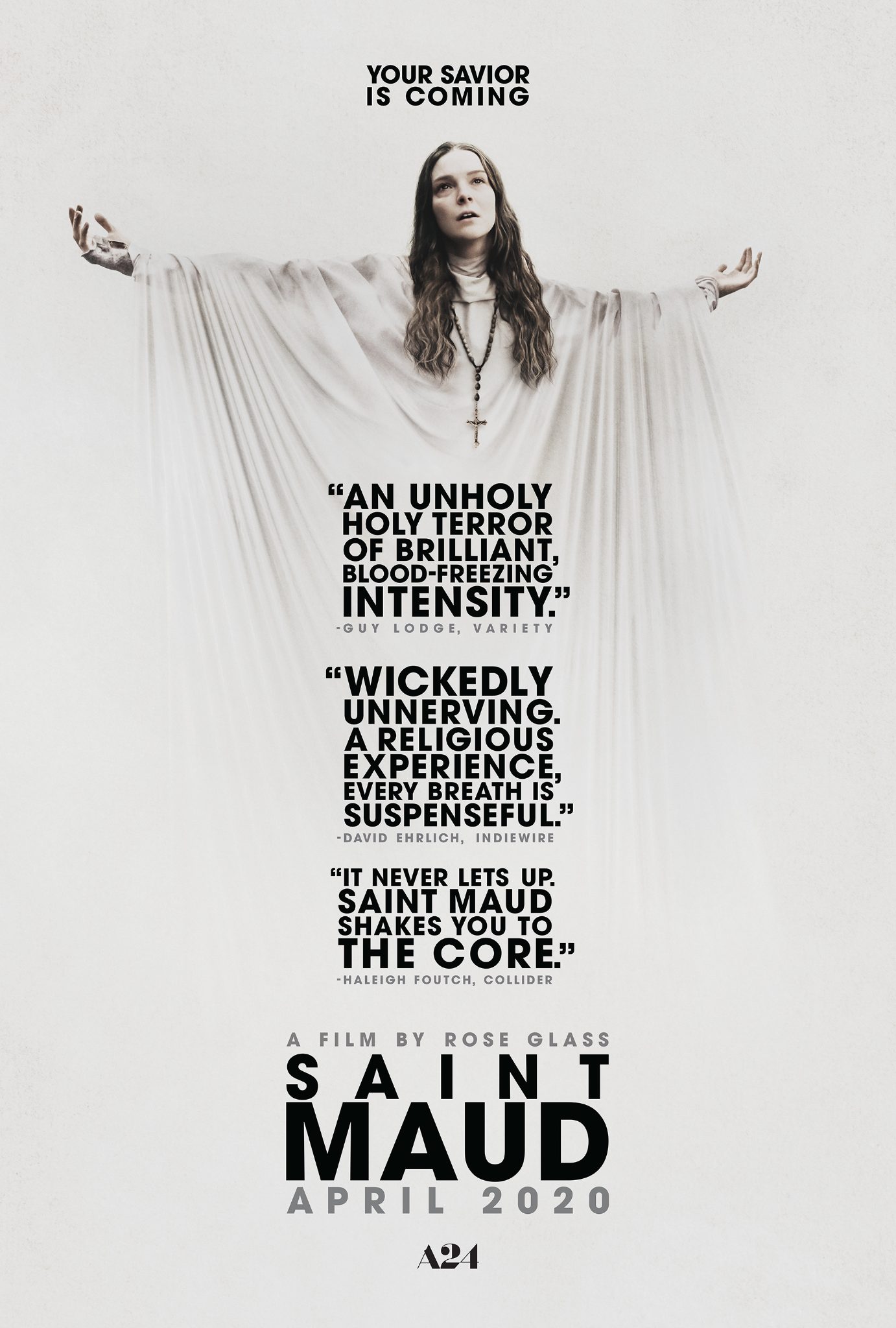 A 2019 film from Britain. It's from the film studio A24, which means that it's a more cinematic slow-burn kind of deal. It commentates on faith: what it does for people and how far they'll go for it. This movie isn't for people who want a jumpscare-laden flick! This centers around the titular Maud, who is a care worker who recently found God. However, as Maud continues her work, she begins to unravel. And then, we find out precisely who Maud is.
It's available for streaming on Netflix. It's also available on Apple TV and Google Play for purchase and rent.
---
Writers Retreat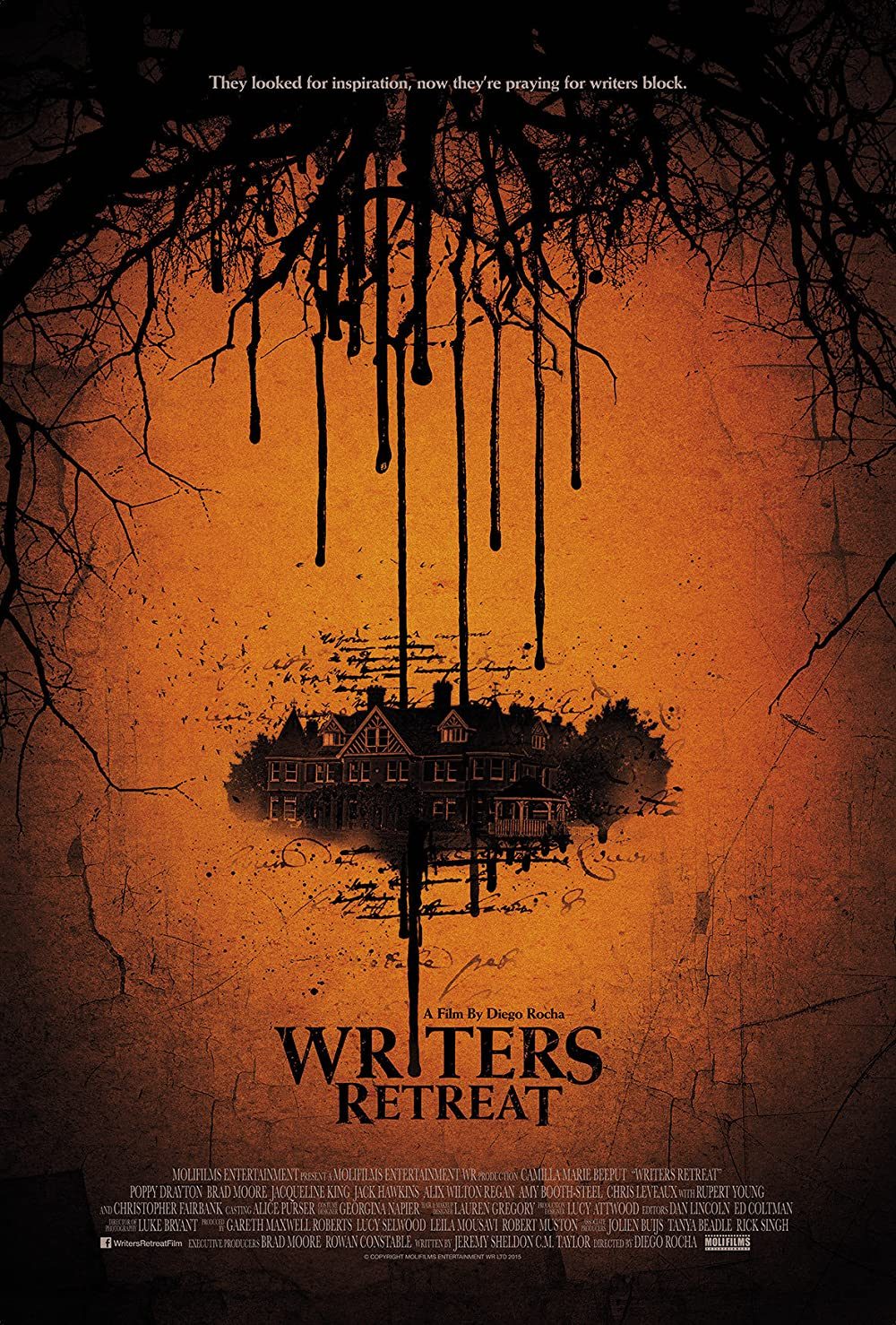 A British film released in 2015, this horror film blends the Crime Mystery and Thriller genres. Writers Retreat is an excellent addition to your Halloween 2021 horror movie binge! This movie tells of Zandra, a novelist, who joins a bunch of other writers at a retreat on an island. But a holiday to combat writer's block turns bad when one of the group disappears under mysterious circumstances.
It's available for streaming on Amazon Prime Video.
---
I Am Mother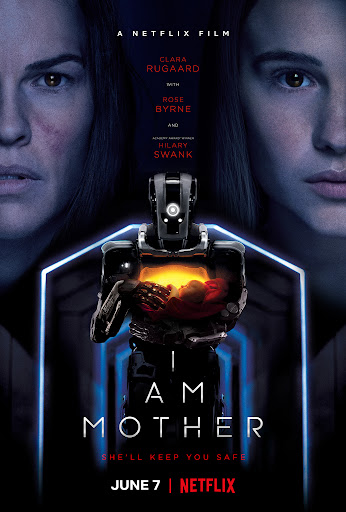 It's not exactly obvious, but this 2019 Netflix film is from Australia. Also notable is that there are less than five human actors in this scary movie. Some may think I Am Mother isn't a full-on horror, but there are very few things that are as frightening as realizing that a person you love (and are locked in at home with) is not what you thought they were. In this film, the world is recovering from a devastating extinction event. In a technologically advanced bunker, a robot called Mother is raising a teenage girl. This young lady will one day shepherd her littlest siblings, all of which are still barely embryos, to repopulate the planet. But one day, an intruder arrives, and it sets off a chain of events that turns the mother-and-daughter duo's life upside down.
It's available for streaming on Netflix.
---
4bia (Phobia)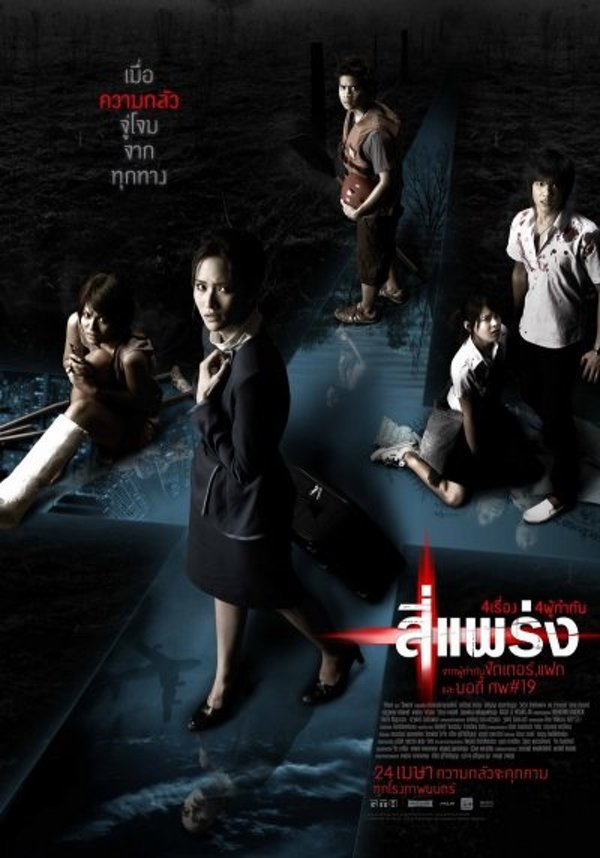 This horror movie comes all the way from Thailand! Additionally, it's a collection of four horror stories. In one story, a girl in a relationship via text has discovered something off about her supposed other half. In another, a revenge plot occurs, starring a schoolkid and their bullies. Next is a story about a group of friends during their worst camping trip ever, starting with a terrible kayaking accident. Finally, a stewardess is just doing her job when a dead body appears on the plane.
It's available on Apple TV both for purchase and rent!
---
Wishing Stairs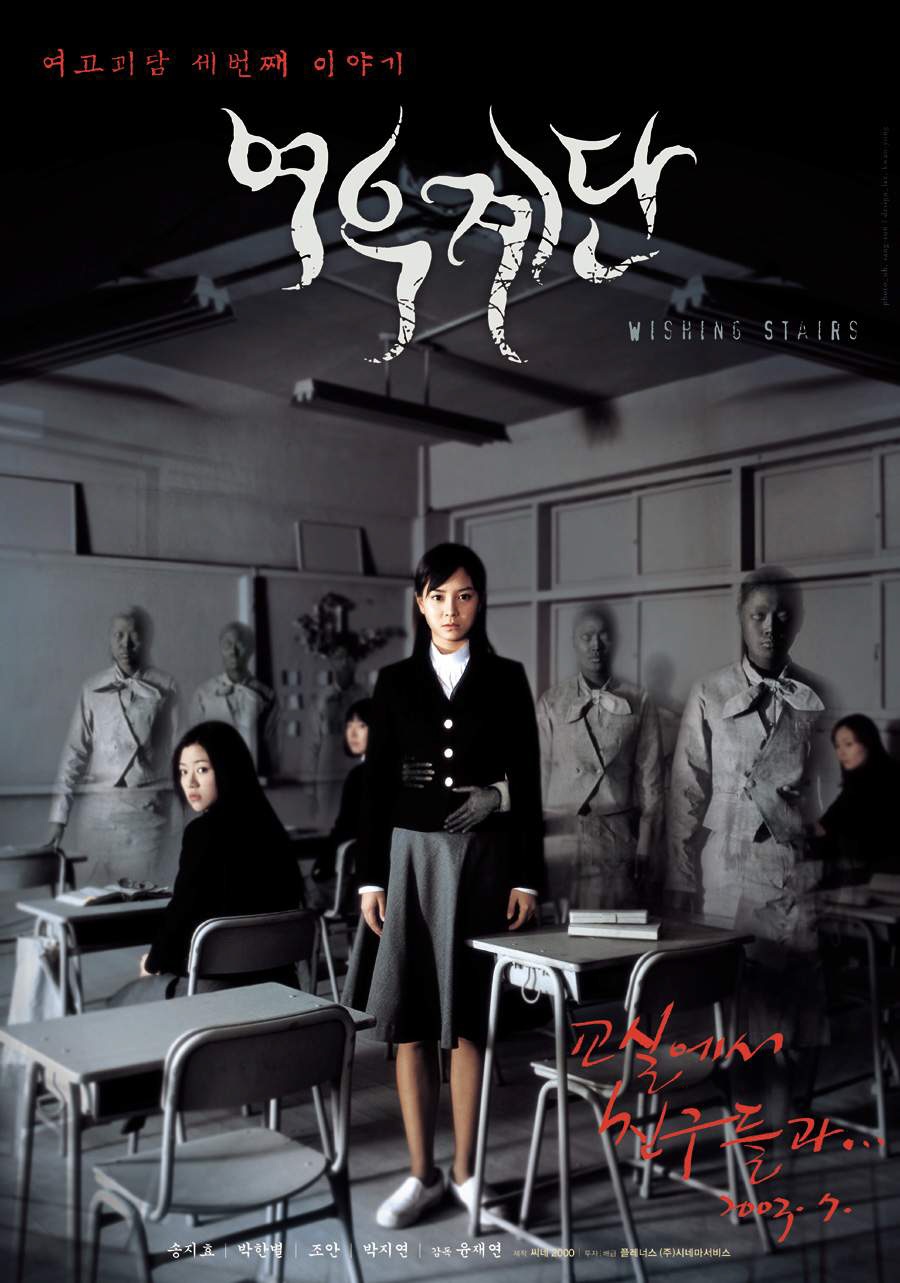 From South Korea, this horror film, Wishing Stairs, is the third instalment of a pentalogy titled Whispering Corridors. The series is known for commentating on taboo subjects. Also, the setting of each movie is an all-girls high school, although each has different characters, places, and storylines. This one tells the story of the staircase leading to the school dormitory that has 28 steps. But sometimes, a 29th step appears. So when you make a wish while standing on the 29th step, it'll definitely come true. Definitely, no matter the cost.
It's available for streaming on Viu (with ads!)
---
Kristen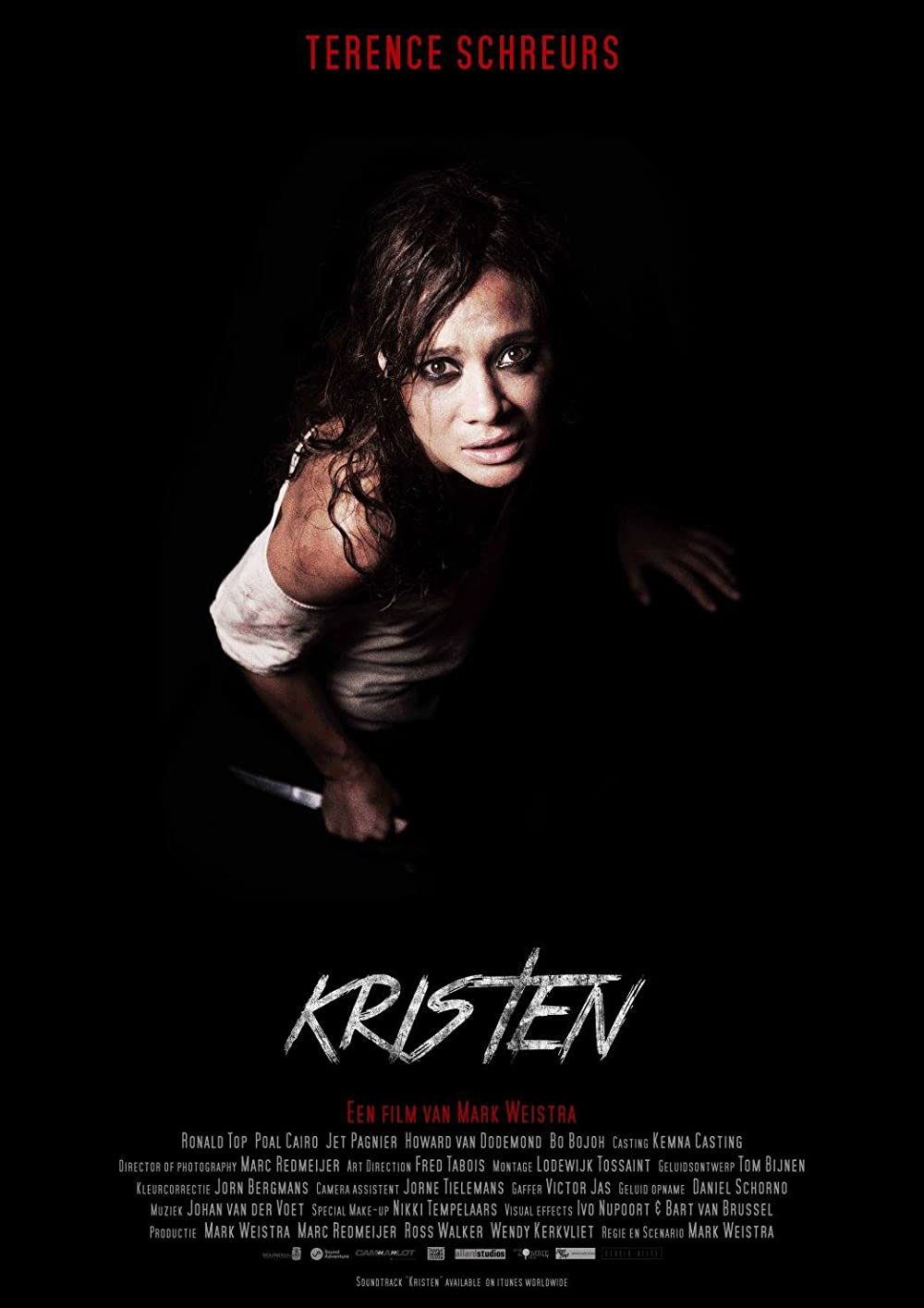 This 2015 horror film will be hard for people who hate being alone at night (Also, it's not to be confused with the Twilight actress). Or people who just hate being alone in general! This is also another horror movie set around the New Year. On the first day of the New Year, the titular Kristen goes to her father's cafe. It turns out that there was a party, and she's cleaning up the mess from last night. However, a mysterious figure starts to harass her. And he's no ordinary mysterious figure, not at all.
It's available for streaming on Prime Video. Additionally, it's on Apple TV for purchase and rent.
---
Pee Mak Phrakanong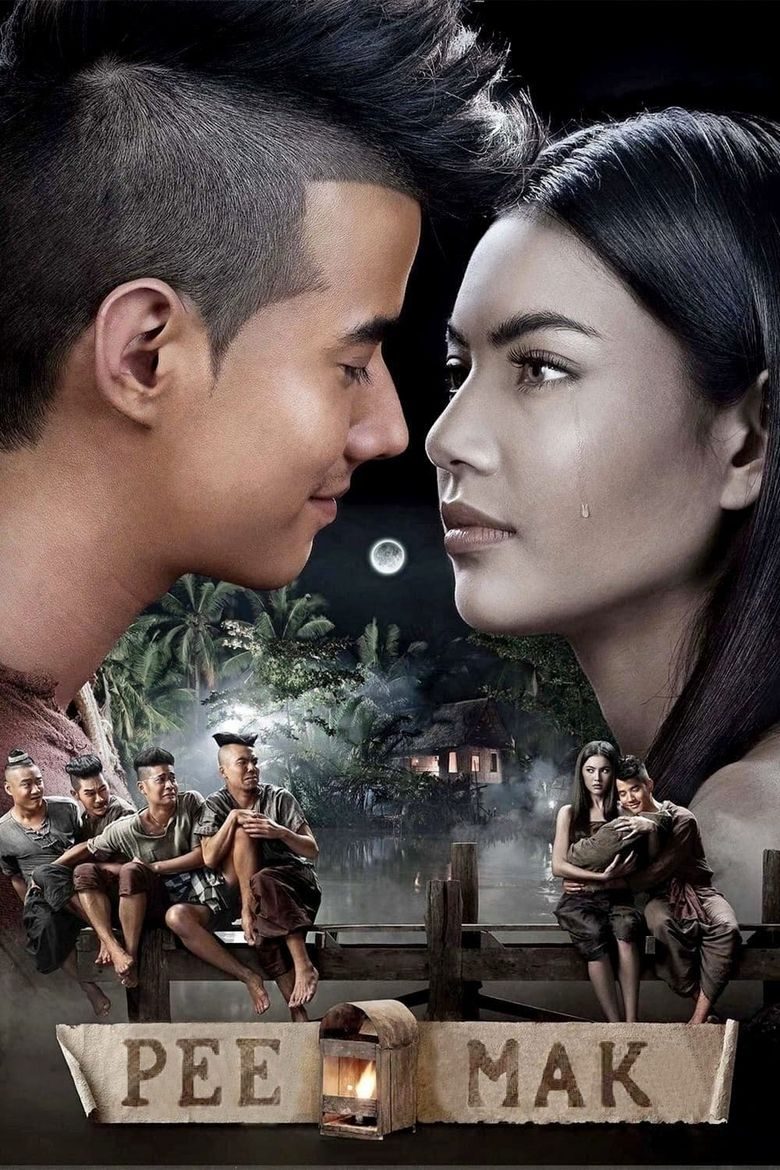 Another Thai film from 2013, this scary movie is a comedic take on the Mae Nak Phra Khanong story of a man who returns home to his wife and child. The thing is, he later finds out that they waited so long they became ghosts. So, Pee Mak Phrakanong is a horror-comedy! It'll either be good for people who can't handle nonstop scares or those who want a palate cleanser. The story revolves around Tid Mak, the husband, who comes home to live with his family. His friends want to steer him away from his ghostly family, but Mae Nak wants to be with her husband anyway.
It's available on Apple TV for purchase and rent.
---
Shaun of the Dead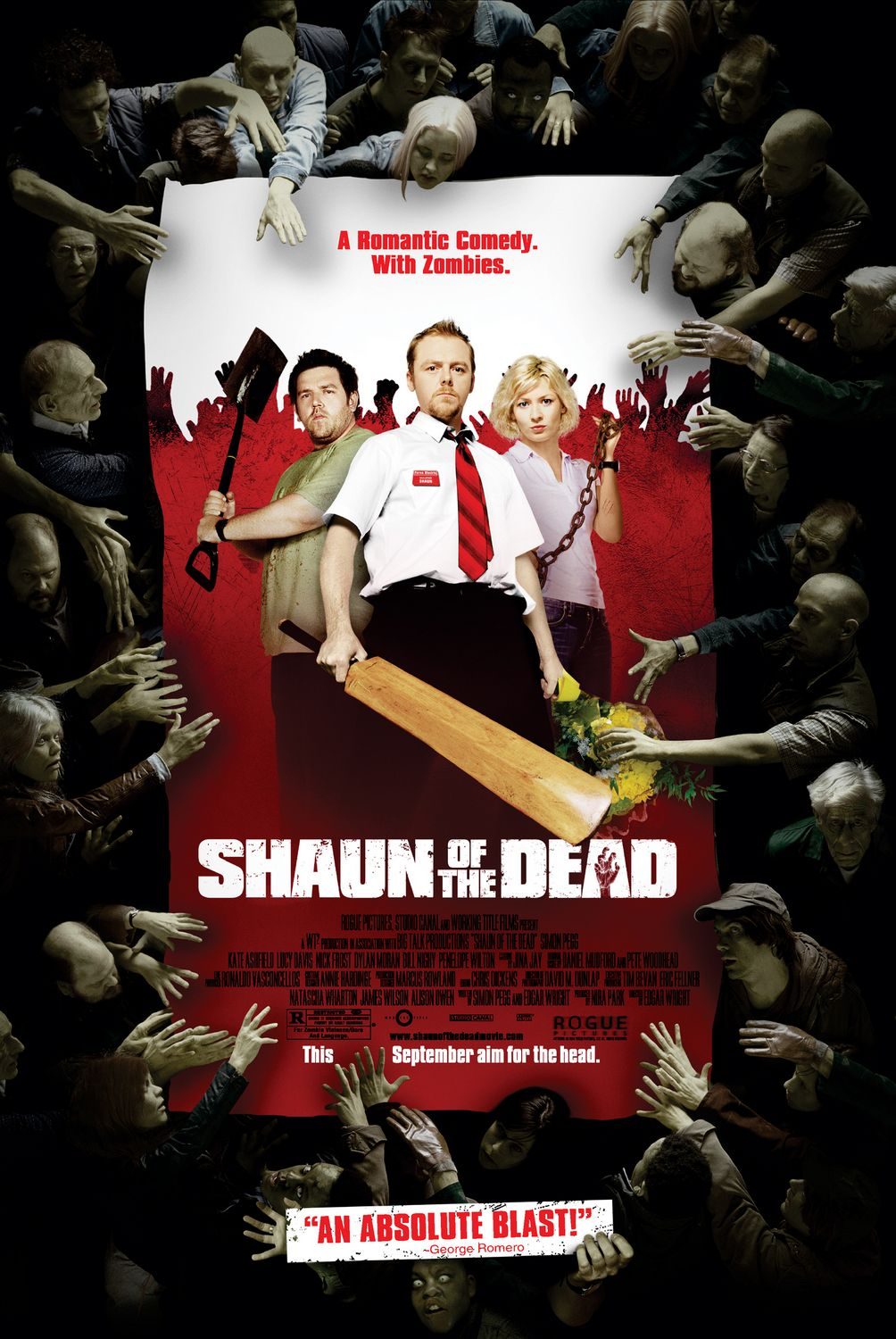 Here's another horror movie palate cleanser! You have probably heard of this 2004 film. If not, maybe you heard about the director, Edgar Wright! He directed Baby Driver and Scott Pilgrim Vs. The World. Wright's filmography is known for its great timing and exciting cuts, which are half of the fun of Shaun of the Dead. It's got zombies and British humor! The titular Shaun lives a boring life revolving around his work at an electronics store, flat, and favorite local pub. Oh, and his best friend. And maybe his girlfriend too, I guess. Then the dead come back to life, and things are thrown for a loop! It's available on Apple TV for purchase and rent.
---
Motivational Growth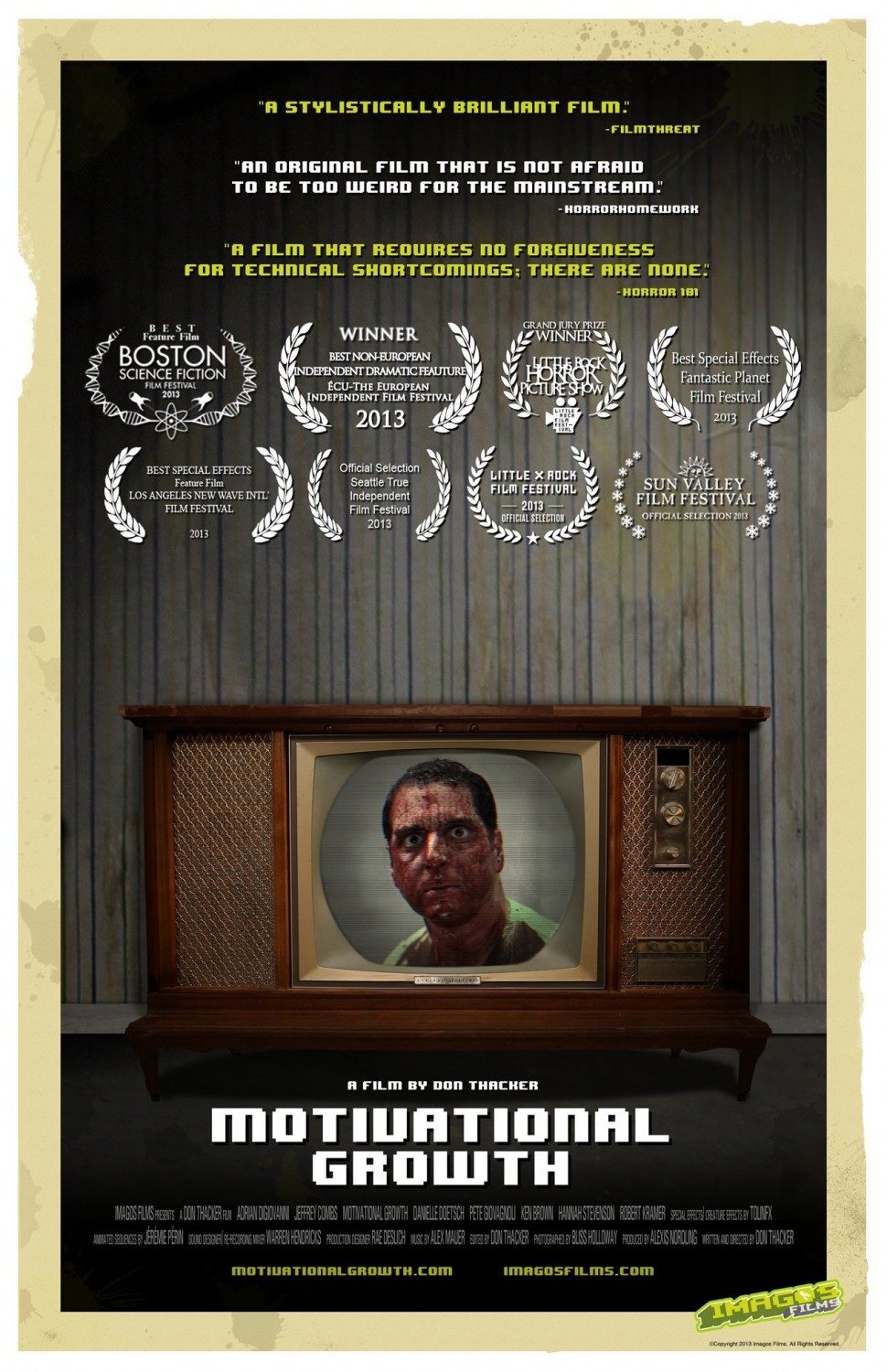 This 2013 scary movie is… well, it's a lot. It revolves around Ian who is reclusive, 30, and depressed. And he tried to kill himself. He finds the titular growth of mold, which was born from the filth in Ian's bathroom. The Mold helps Ian out with his lifestyle. Ian gets to cleaning himself up and attracts the pretty neighbor he's been peeping at. But then Ian's old TV set starts to send odd messages, and the message is: The Mold isn't what it seems to be.
It's available on streaming for Prime video.
---
Unsane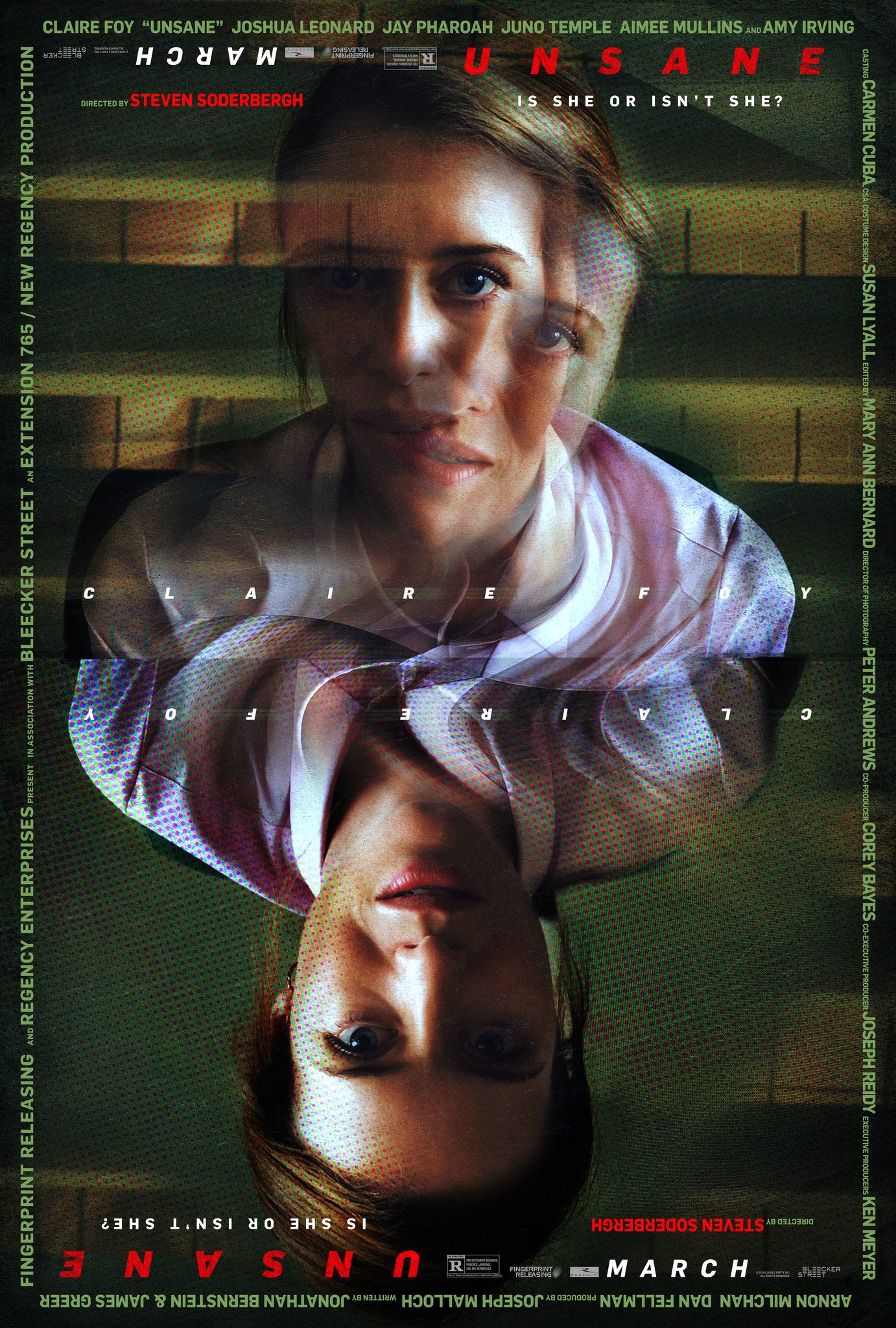 Hate hospitals? Hate having to be stuck in a hospital? How about getting stuck in an institution for a potentially long time. Unsane is a more recent 2018 American horror film. It's said to have a lot of twists and turns, so watch out! The film tells of a woman named Sawyer, who's still reeling from a particularly sticky stalker, and gets committed to an institution against her will. Nearly everywhere she looked, she would see her stalker, and even in the pale walls of the institution, she can still see him.
It's available on the streaming service Netflix. Also, it's for purchase or rent on both Apple TV as well as Google Play.
---
Hell House LLC
This 2015 American horror movie is legit. For people who like the premise of found footage films but don't want things to be a complete slow burn, this could be the one for your 2021 scary movie binge. The best part is that it's also the first installment of an incredible trilogy! The movie is set five years after the titular haunted house attraction's fatefully tragic first run. A documentary team (which explains the found footage-ness) is tasked with figuring out what really happened, along with a survivor of the opening night of Hell House LLC.
It's available to stream on Amazon Prime Video and iFlix! As for purchase or rent, Apple TV's got you covered.
---
Shutter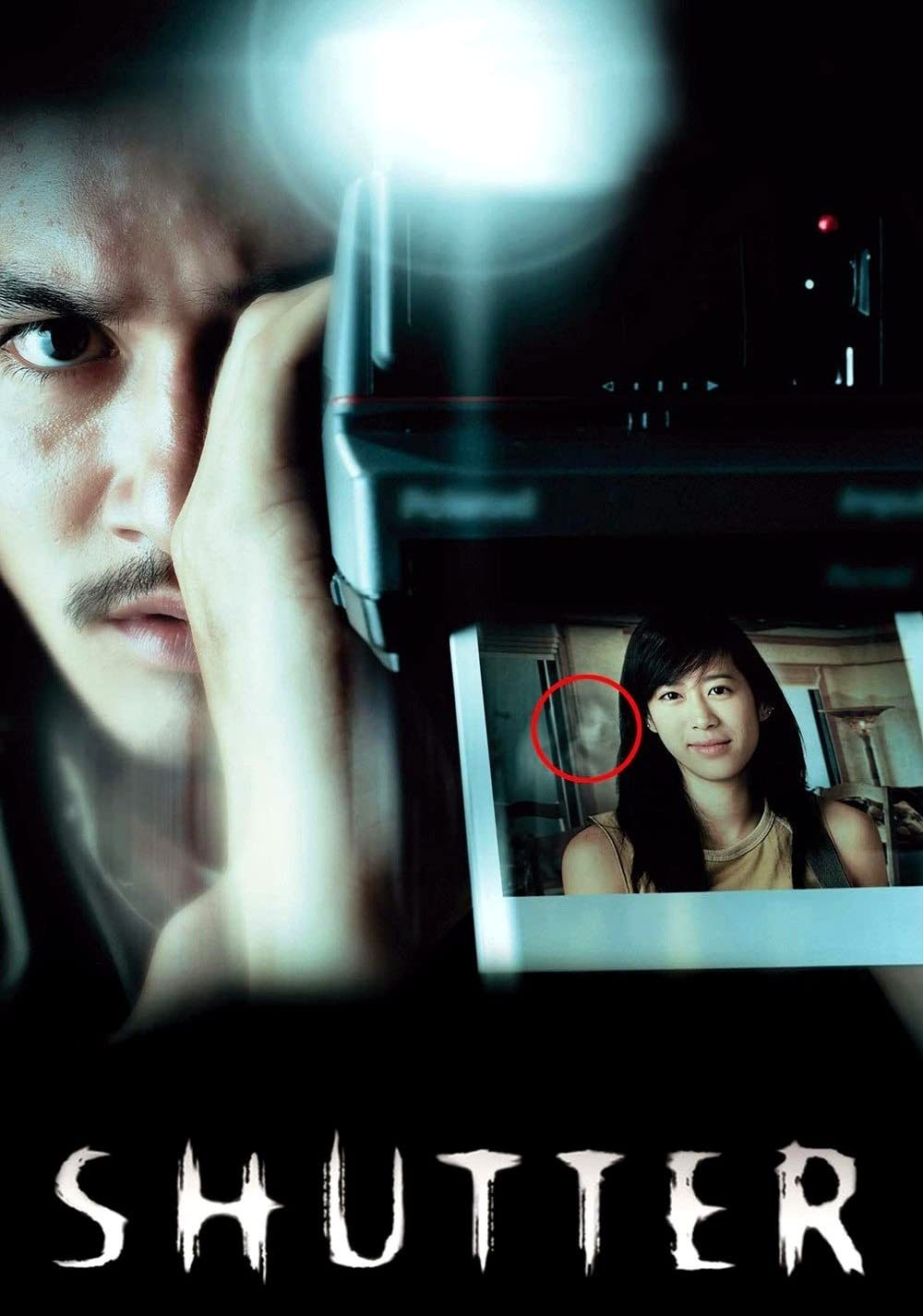 An iconic 2004 Thai film. Can you still remember those old cameras that snap a pic and then develop the picture immediately? Yeah, that's what the protagonists are using in this scary movie. This scary movie starts with a wedding and a pre-funeral. That is, Thun and Jane, a couple, perpetrate a hit-and-run. Then Thun, who's a photographer, finds weird shadows in his developed photographs. As the movie continues, they find that more and more of their pictures have similar strange shadows, and they're not alone in being haunted.
It's available on Apple TV for both purchase and rent.
---
It's the scariest time of the year!
Phew! We managed to get through 15 scary movies thus far! What a gauntlet! So, what do you think? Is this list a good one? Or have you, a horror film connoisseur, seen everything? Did you see something you're interested in? Well, don't just sit there! Go and check out the film(s) of your choice!
– Alex/WhatALife.ph
---
Also Read: New Shows Alert on Netflix Philippines in October 2021