(Updated July 18, 2022) MANILA, PHILIPPINES — On Thursday, the online community was in a frenzy as multiple EU countries and Taiwan issued a recall on "Lucky Me!" noodle products due to ethylene oxide, an antimicrobial pesticide, found in its ingredients. Below is a recap of everything that happened and the most recent updates on the issue.
On July 6 (Ireland time), the Food Safety Authority of Ireland released the food alert listing "Recall of a Batch of Lucky Me Instant Pancit Canton Original Noodles due to the Presence of the Unauthorised Pesticide Ethylene Oxide."
Additional information such as batch code (Best before date: 20/07/2022) and country of origin (Thailand) are also included.
(Note: Monde Nissin has manufacturing plants in two countries, Thailand and the Philippines, that export products worldwide.)
The alert message notes that the select product contains ethylene oxide, a pesticide not authorized for use in foods sold in the EU.
"Although the consumption of the contaminated product does not pose an acute risk to health, there may be health issues if there is continued consumption of ethylene oxide over a long period of time," the statement read.
"Point-of-sale recall notices will be displayed in stores supplied with the implicated batch," it added.
Other than Ireland, Malta also issued a warning related to Lucky Me! brand noodles, not only the original flavor but also hot chili, kalamansi, chilimansi, and the beef flavor soup.
Lucky me! Statement
In response to the health issue and recall orders by EU countries and Taiwan, Lucky Me! released a statement clarifying that its products follow both Philippine and US Food and Drug Administration (FDA) standards.
"We would like to clarify that Ethylene Oxide is not added in Lucky Me! products. It is a commonly used treatment in spices and seeds to control microbial growth typical in agricultural products. These materials, when processed into seasoning and sauces, may still show traces of Ethylene Oxide," the statement reads.
Lucky Me! also expressed concern about other products of the company affected by the recall, such as ice cream, sesame seeds, spices, calcium carbonate supplements, and more.
FDA Philippines Advisory
Following the brand's statement, the Food and Drug Administration Philippines released an advisory concerning the issue.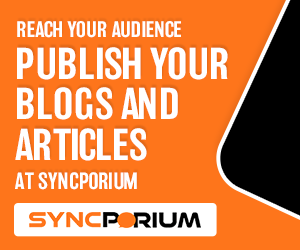 "For public information, ethylene oxide is a processing aid used to disinfect herbs and spices. In order to ensure that the public health is protected, the use of ethylene oxide for sterilizing purposes in food is not allowed in the European Union (EU)," FDA said.
"However, there can still be traces from the ingredients or raw materials. Hence the EU set a maximum residue levels at a very low level based on the type of commodity," the advisory continued.
The agency announced that it is currently investigating the matter and coordinating with Monde Nissin Philippines (the manufacturer of Lucky Me! Instant Pancit Canton Noodles) to check its compliance.
According to DOH spokesperson Maria Rosario Vergeire, should the reports be confirmed, only the affected batches will be recalled.
"Kung anuman po ang matagpuan ng ating Food and Drug Administration na talagang with the presence of this specific component or chemical, 'yun lang po ang tatanggalin sa merkado," Vergeire said.
(Only the batches with the specific component or chemical detected by the FDA will be removed from the market.)
Vergeire noted that high concentrations of ethylene oxide might cause headache, nausea, vomiting, loose bowel movement, difficulty in breathing, exhaustion, and others.
FDA: Lucky Me! Pancit Canton safe to eat
In an advisory released by the Philippine Food and Drug Adminstration, it clarified that "all flavor variants of locally manufactured Lucky Me! Instant Noodle, namely Pancit Canton Regular, Pancit Canton Extra Hot Chili, Pancit Canton Chilimansi, and Instant Mami Beef Regular, including Pancit Canton Kalamansi pass the standard for ethylene oxide and are safe for consumption."
Additionally, it mentions that only Pancit Canton Kalamansi has ethylene oxide. The product contains very low levels of the chemical (less than 0.01 mg/kg) which passes the standard set by the European Union (0.02 mg/kg).
The findings were based on the results of an "independent laboratory" in Vietman, asked by Monde Nissin (the maker of Lucky Me! Pancit Canton products).
– WhatALife!
Source: (1), (2), (3), (4), (5)
---
Also read: Makati building elevator collapses, 2 dead maintenance crew recorded