Estimated reading time: 5 minutes
License renewal is an integral part of keeping in check the knowledge and competencies of a professional. The renewal is done every three years, usually at the license holder's birth month. This blog details how to renew your PRC license online, including renewal requirements this 2023.
---
Disclaimer: WhatALife! is not in anyway affiliated with PRC. The information posted in this page is sourced from the official PRC website (www.prc.gov.ph).
---
How to Get a PRC Appointment to Renew License Online
PRC has created an online service where you can create an appointment for any transaction with the agency, including license renewal. However, to proceed with the appointment, you must create a PRC profile first. Here are the steps for creating a PRC online profile and how to make an appointment.
To proceed, visit https://online.prc.gov.ph/.
Creating A PRC Account
To create an account, follow the steps provided below.
First, read the terms and services located on the right. Then, scroll down and click "I Agree To These terms."

2. Fill up all the blanks with appropriate details to avoid any future problems.

Validate the given email address as proof of ownership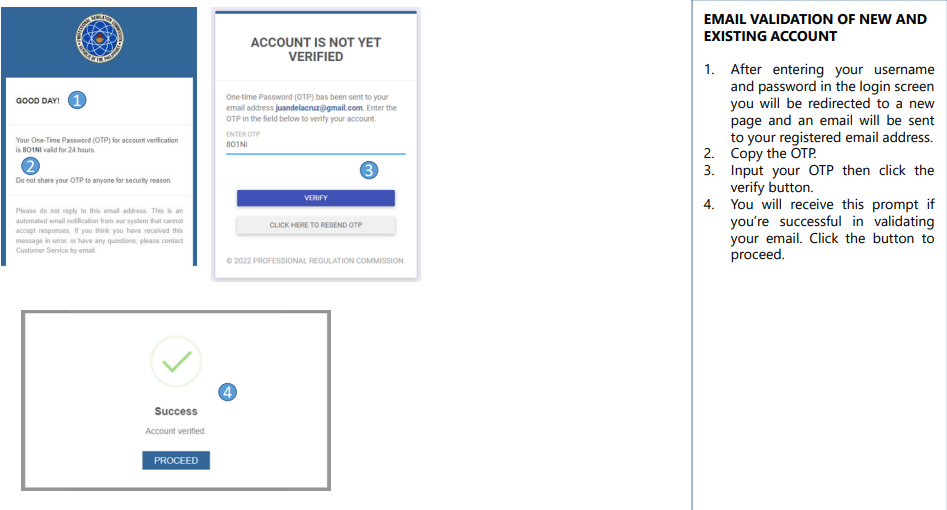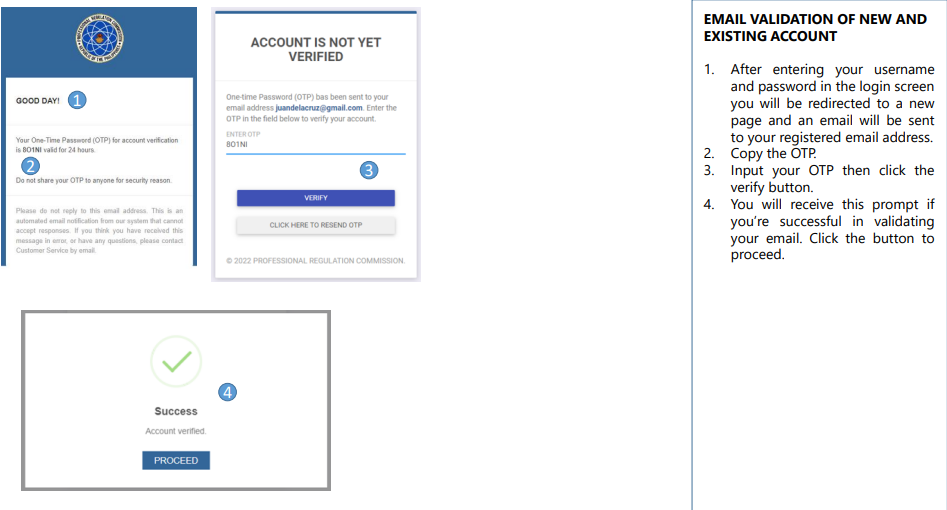 Once the email is validated, you can now log-in to the website and complete your registration process.

Fill out your personal information to access your account.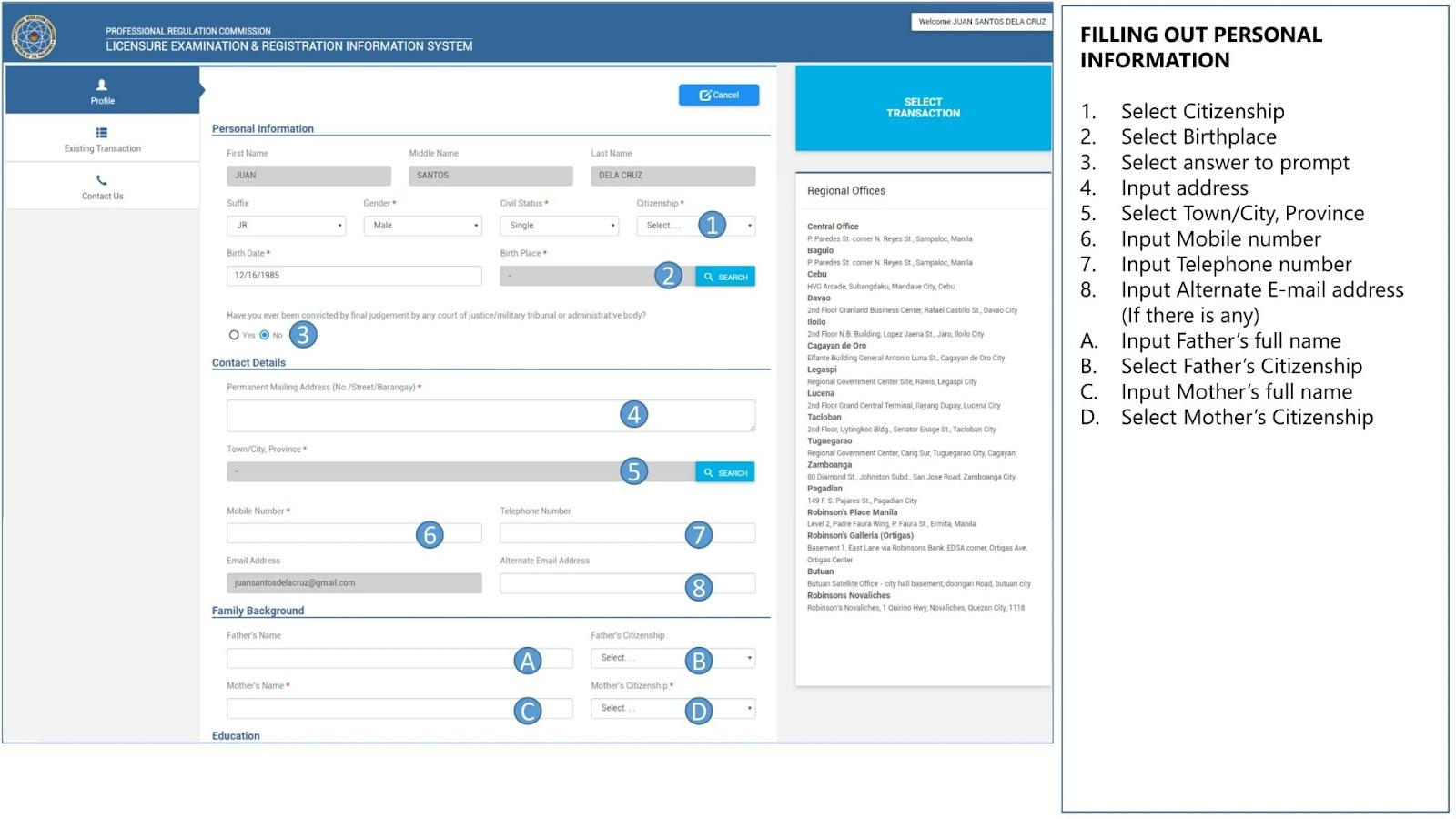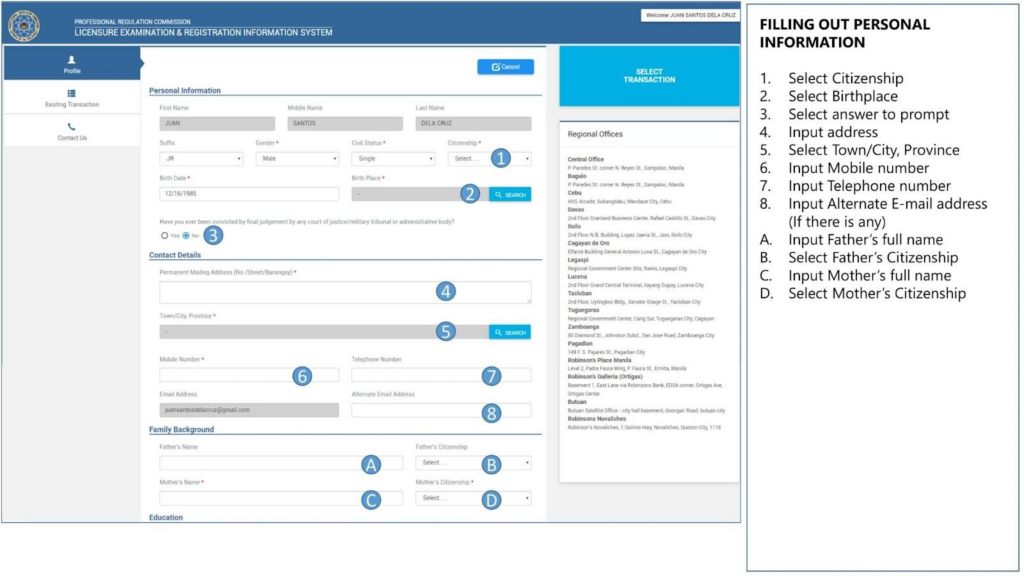 Appointing A Schedule
Log in to your PRC Online Service Website Account
Click on "Renewal"
Fill in the necessary details
Book your appointment.
Pay for the renewal fee and application form.
Review your transaction summary and click the "Submit" button
Pay the transaction using your preferred payment method.
Proceed with the appointment date for the submission of requirements.
PRC License Renewal Requirements In 2023
The following requirements are needed to renew your professional license:
Printed Copy of the accomplished form
Passport-size photo on a white background, including a tag with your full name
Continuing Professional Development credit score
Special Power of Attorney and a Valid ID for Authorized Representatives
Authorization Letter and PRC ID for PRC-registered professionals standing as a representative
The professions listed below require an additional updated certification of good standing issued by the Accredited Professional Organization (APO):
Aeronautical engineering
Agricultural and biosystems engineering
Architecture
Customs brokers
Electrical engineering
Electronics engineering
Geodetic engineering
Guidance and counseling
Environmental planning
Interior design
Landscape architecture
Librarianship
Psychology
Real estate services
Respiratory Therapy
Frequently Asked Questions
Are walk-in applications accepted in PRC?
– PRC will only accept those who have an appointment to avoid long lines and congestion.
My name was misspelled; how do I correct it?
– You can send an email to technicalassistance@prc.gov.ph for any correction of personal data.
How much should I pay for PRC ID fees?
Professions that require a baccalaureate degree:
Initial registration fee – ₱600;
Annual renewal fee – ₱450 (₱1,050 total for three years);
Professions that require a non-baccalaureate degree:
Initial registration fee – ₱450;
Annual renewal fee: – ₱420 (₱870 total);
Medical representatives and real estate salespersons:
Initial registration fee – ₱300;
Annual renewal fee – ₱150 (₱450 total for three years);
Shipping Fee: ₱180
Continuing Professional Development (CPD) Act of 2016
CPD is a credit system that measures how much a professional has improved. It's a collection of learnings, techniques, and methods that will aid you in shaping your learning and development.
Under the bill, the CPD shall be a mandatory requirement in the updating and upgrading of knowledge, skills, values, and competencies of all the registered professionals with licenses under the regulation of the Professional Regulation Commission (PRC) and as one of the main objectives of the Philippine Qualifications Framework.
The bill mandates that all professionals obtain 45 CPD credit units every four years, which shall be deemed the compliance period. In addition, government agencies and private companies must conduct seminars, workshops, and other training programs to give CPD credit scores.
Renewing your PRC license online offers a convenient and efficient way to ensure the continuity of your professional practice. Renewing your license is necessary for career growth, and it should be done every three years to maintain a valid PRC license. By taking advantage of the online renewal system, you can quickly and smoothly renew your PRC license, enabling you to continue pursuing your chosen profession without any disruptions. – WhatALife!/Jayve
---
Also read: Guide: Online PRC Rating Verification 2022