Read below to know how to register for the Philippine National ID online!
The Philippines Statistics Authority (PSA) launched Friday, April 30, the online registration for the Philippine Identification System (PhilSys).
In an effort to create a universal identification card in the Philippines, Republic Act 11055 or the PhilSys Act was signed into law in August 2018. Under PhilSys Act, a Filipino Identification System has to be established and monitored by the PSA.
The registration and application for PhilSys are entirely FREE to all eligible registrants.
Meanwhile, those who already have registered via the house-to-house data collection will no longer need to apply again online.
Don't know how to register? Follow the easy steps of the online application below.
---
Also Read
Philippine National ID Registration: Here's what you need to know
See here how to register to DOST's S-PaSS and get travel requirements
---
Steps to Register for National ID (PhilSys) Online
This is the online registration instruction for STEP 1 of the Philippine National ID (Philsys). Stay tuned at PSA for further announcements regarding STEP 2 or the registration for the Biometrics information.
Step 1: Head over to PhilSys Online Registration link at https://register.philsys.gov.ph and click PROCEED.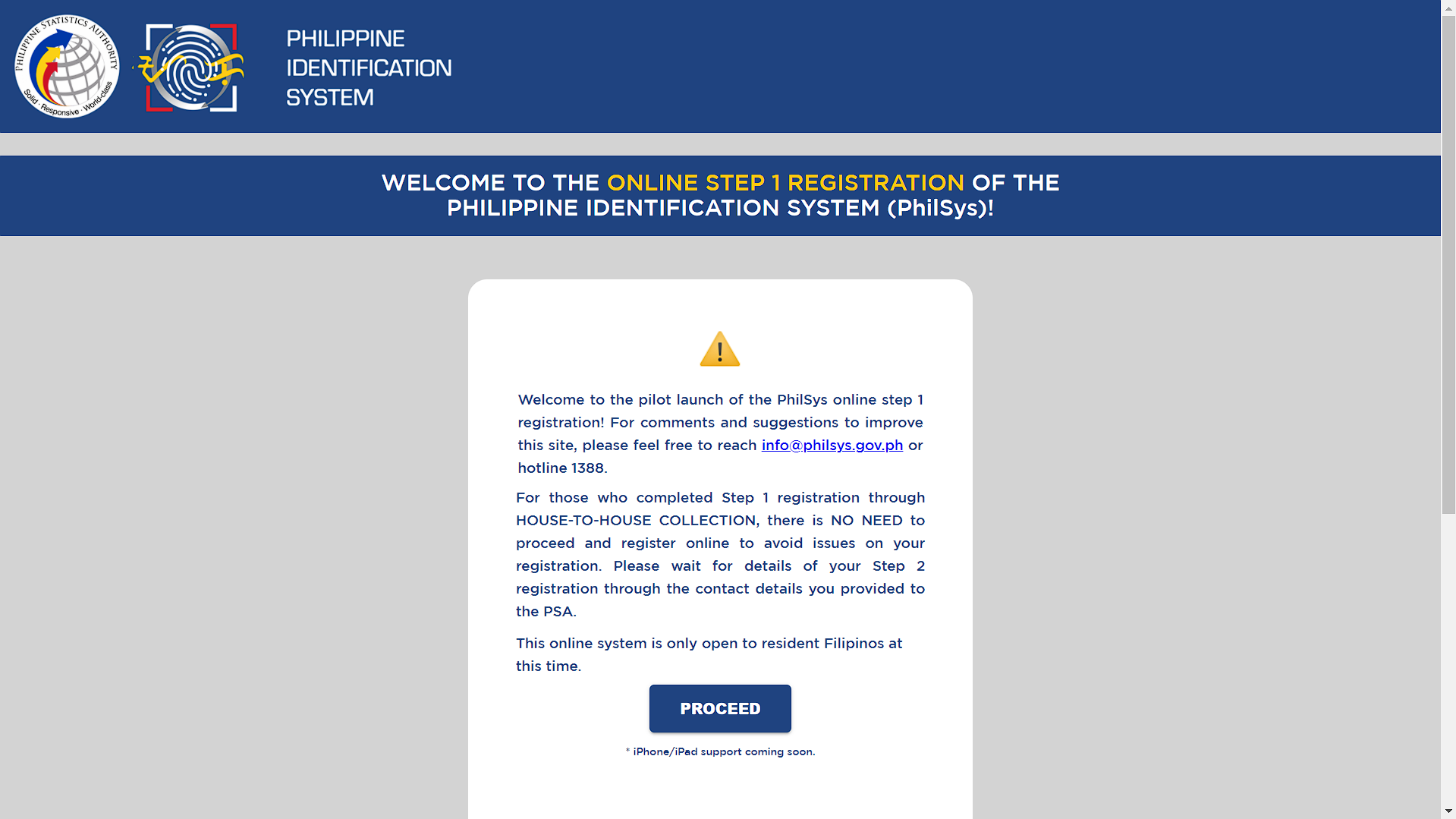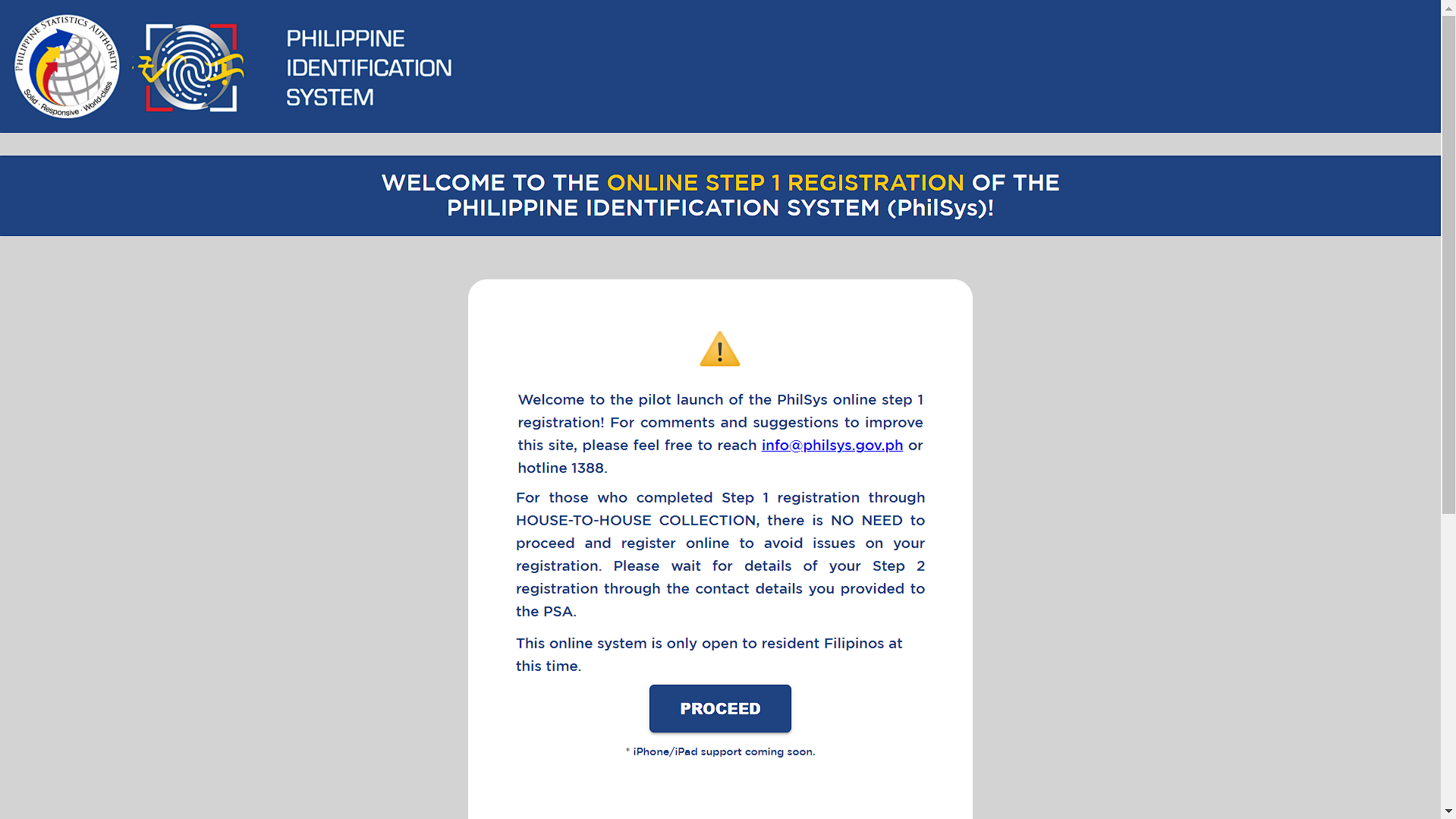 A high number of online registrants are expected. In case the registration link is not accessible, please visit the link some other time.
Step 2: Start your registration by providing the email address or mobile number below. Tick the "I'm not a robot" box and click Send OTP to get your one-time pin. It will be sent to either the email address or mobile number you provided.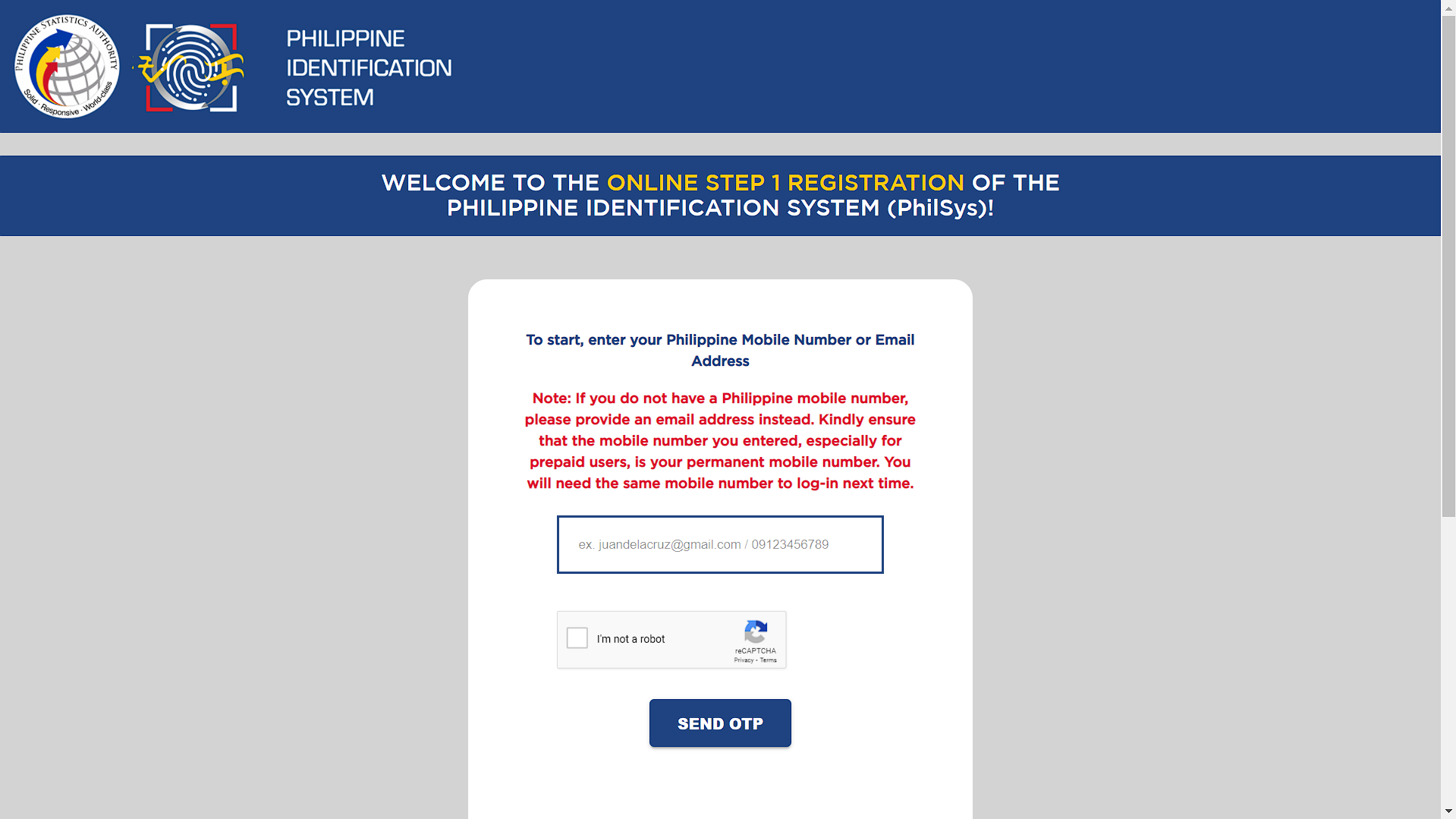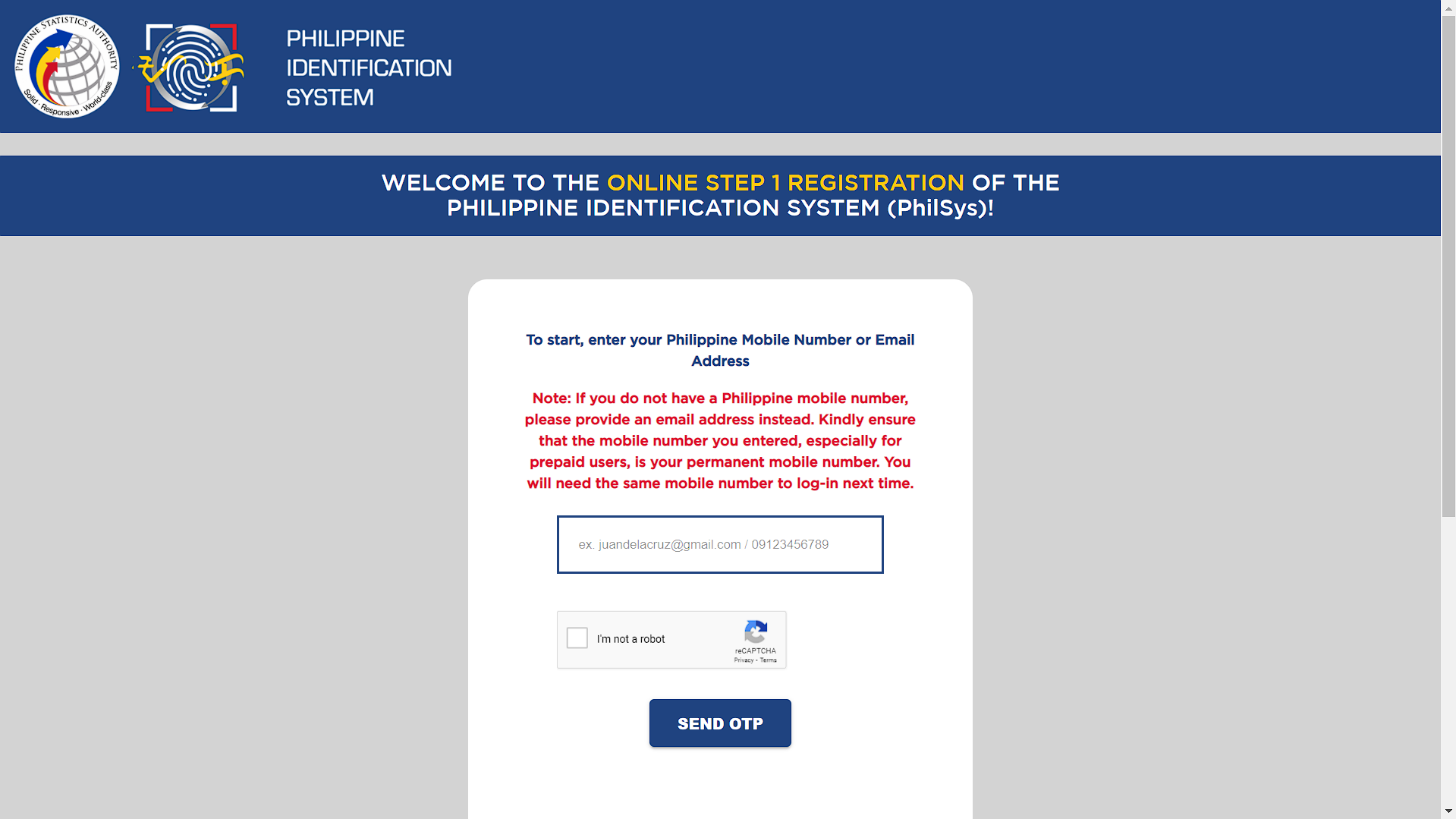 Make sure that the mobile number you entered, especially for prepaid users, is your permanent mobile number. You will need the same mobile number to log in next time.
Step 3: Provide the OTP sent to your email address or mobile number. If not found, check your spam folder or click RESEND to send OTP again. Note: Your OTP is valid for 5 minutes only. Make sure to immediately enter the pin upon receiving it.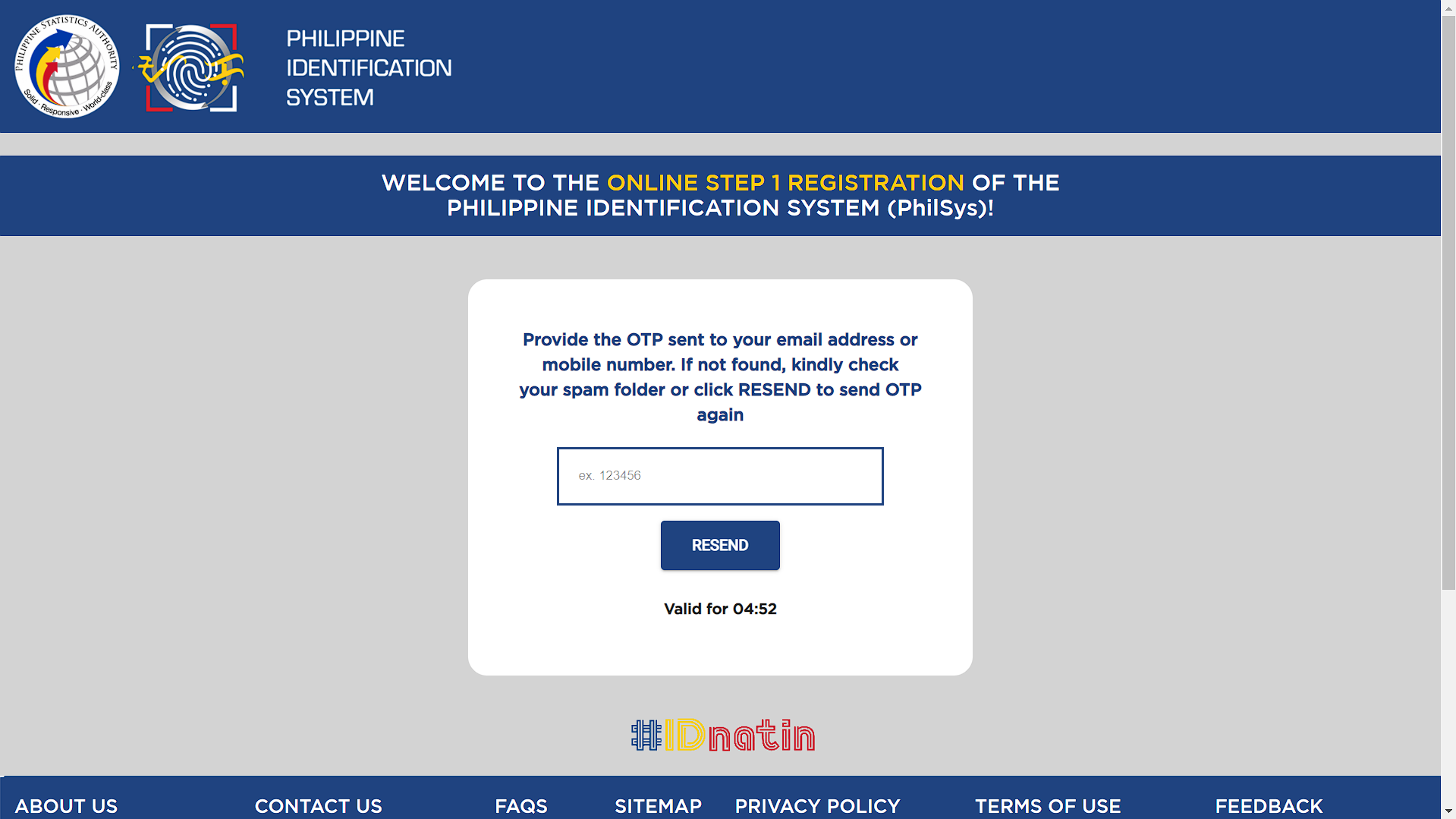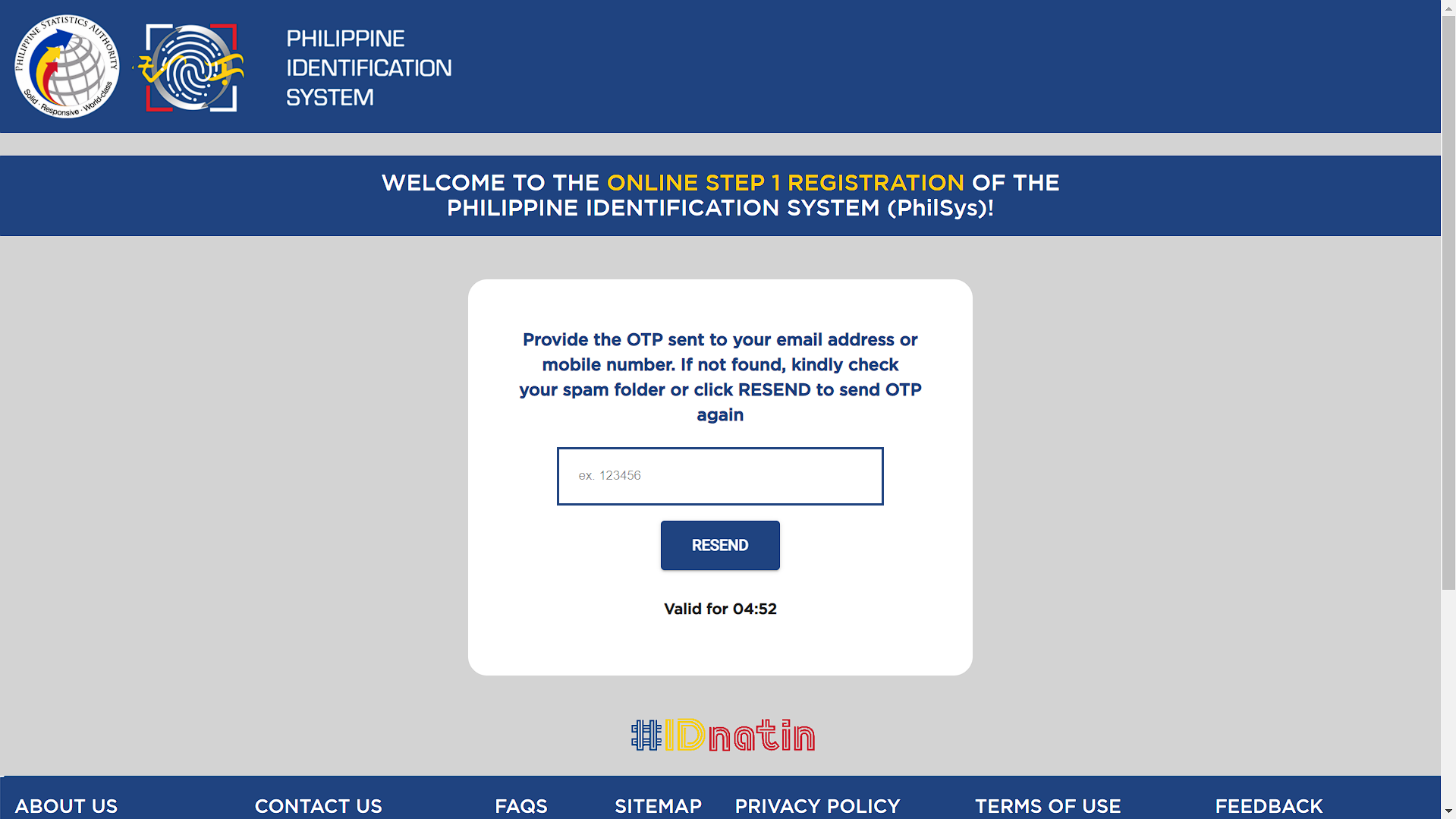 STEP 4: Read the Privacy Notice. Once done, click AGREE.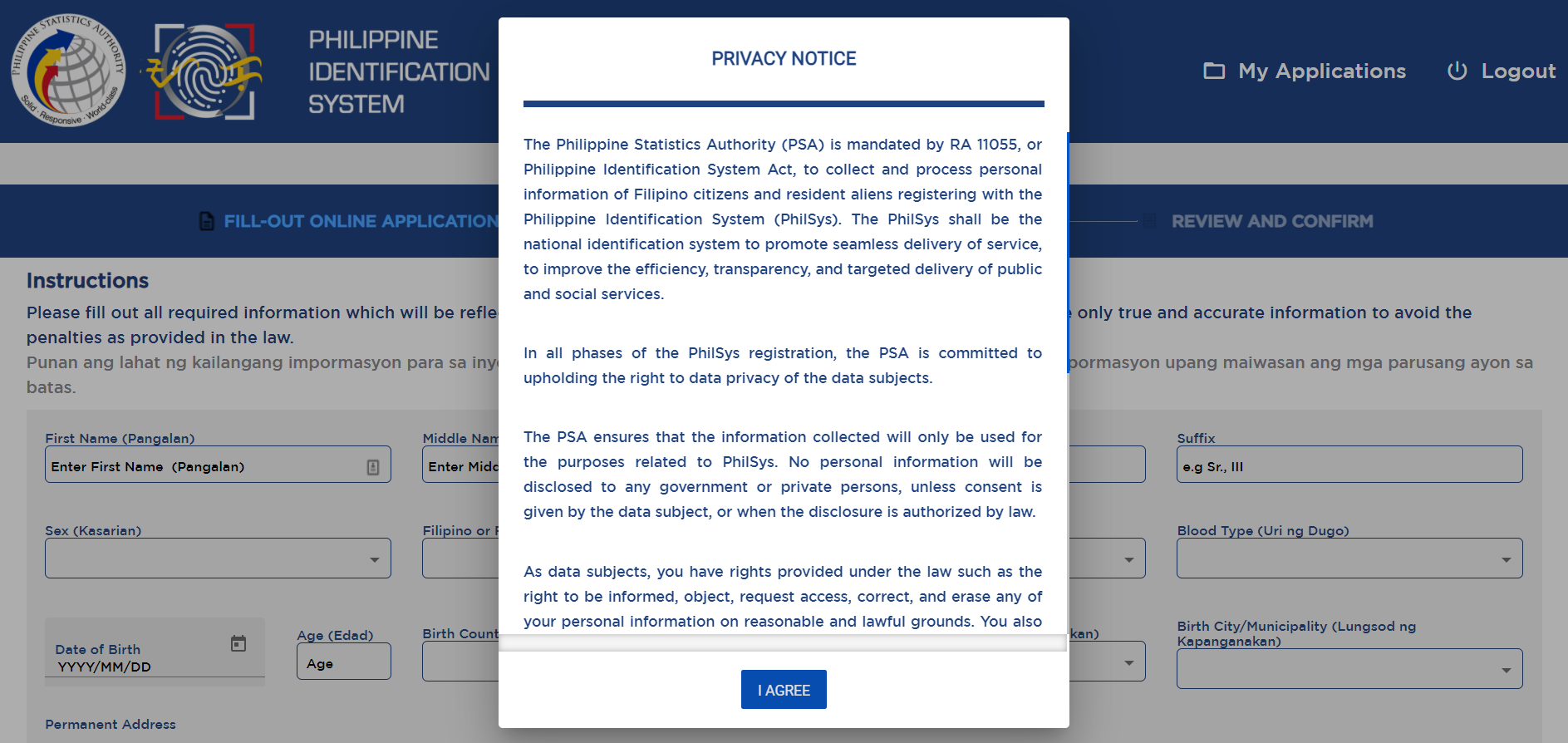 STEP 5: Fill out the online application form.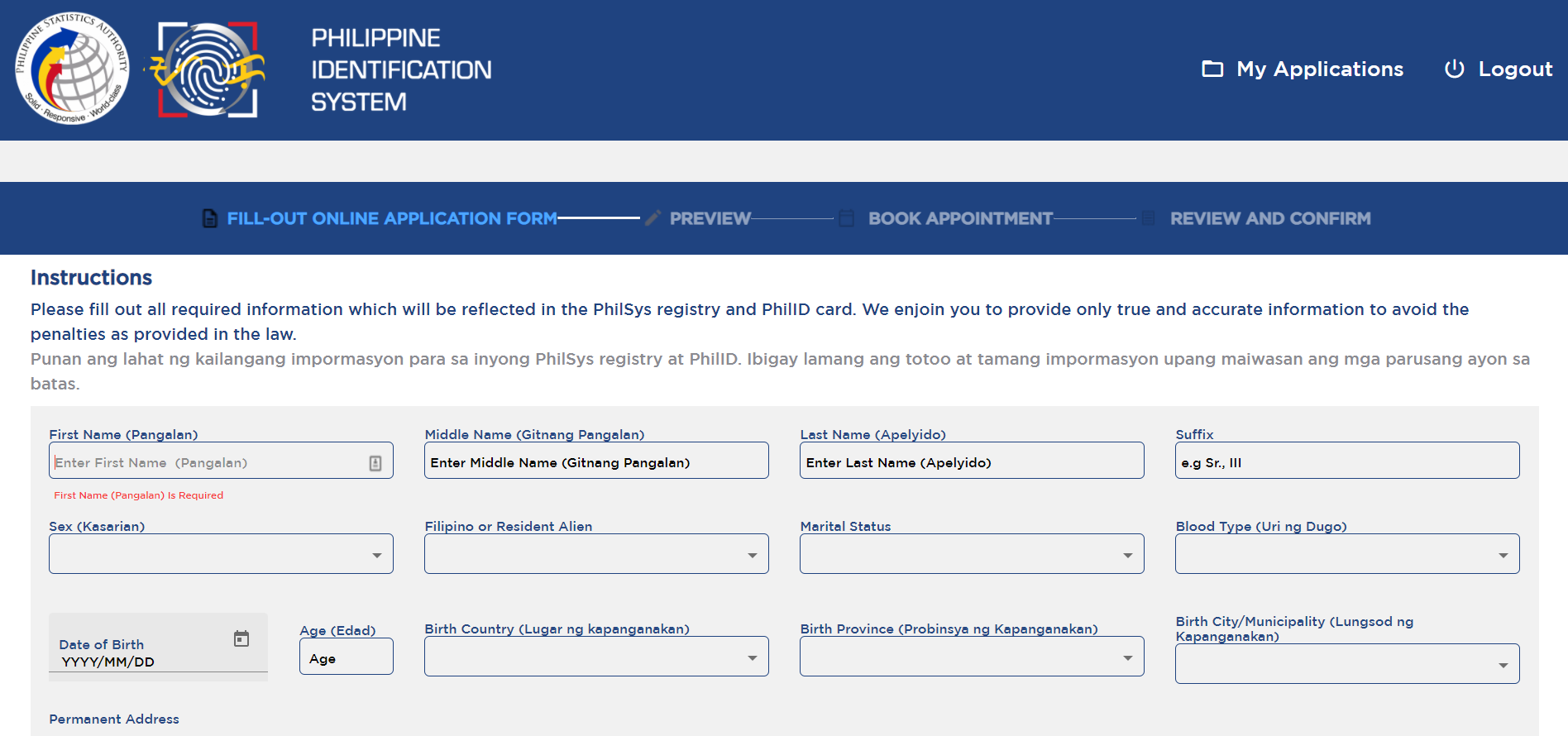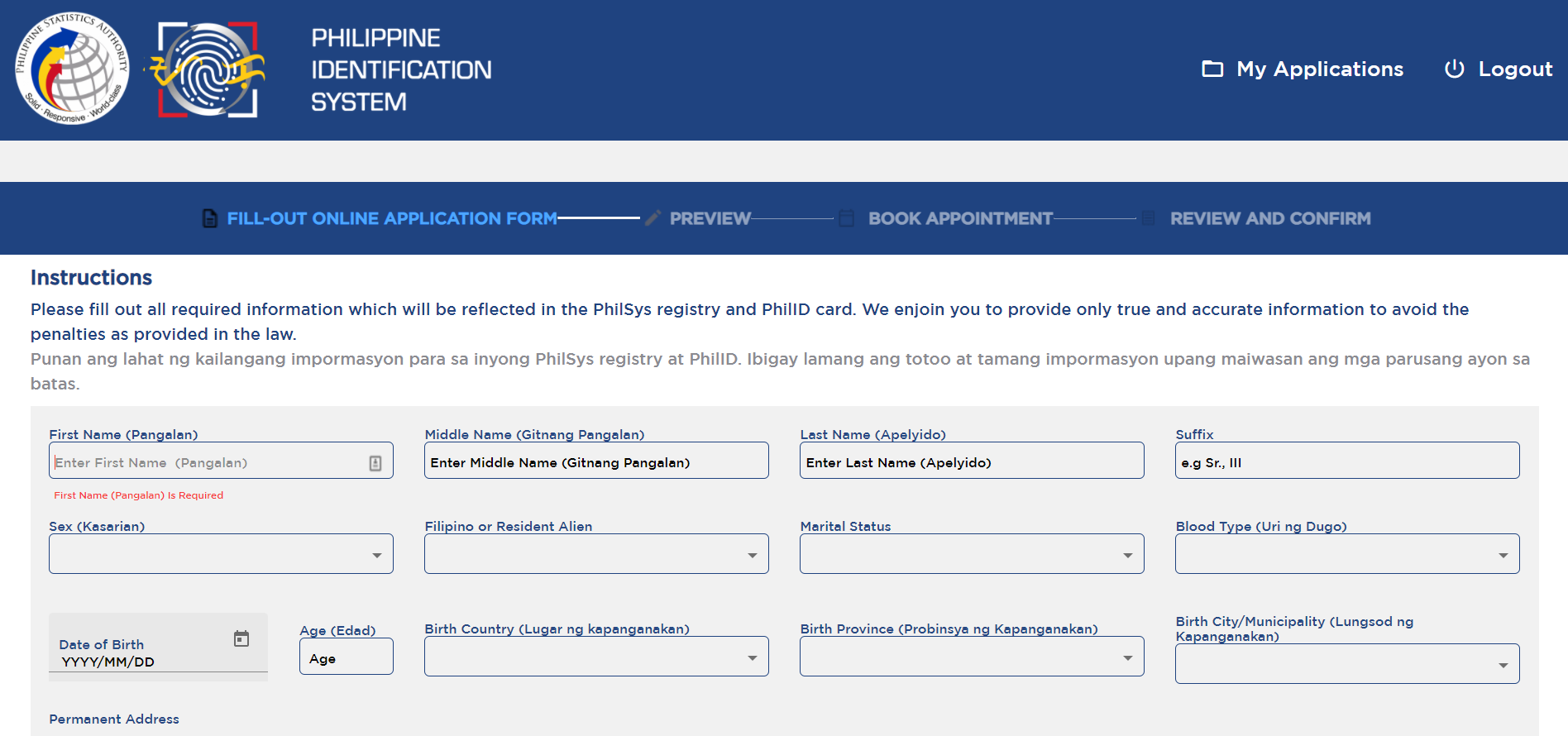 Note that providing false information to the PhilSys is punishable by law with a penalty of three (3) to six (6) years imprisonment and a fine of PhP1,000,000 to PhP 3,000,000 in accordance with Section 19 of Republic Act No. 11055 or the PhilSys Act.
STEP 6: Review your information. For corrections, you can modify by clicking the MODIFY button.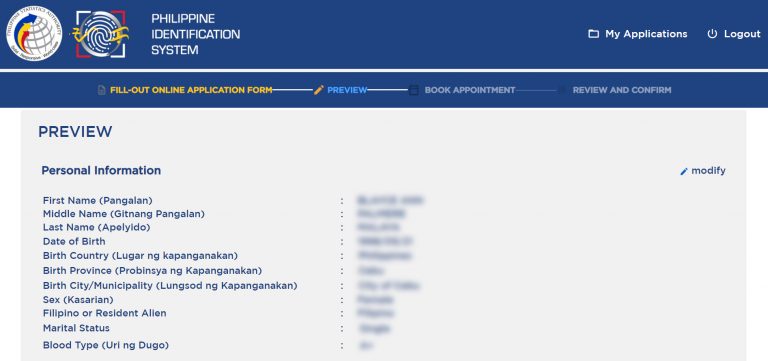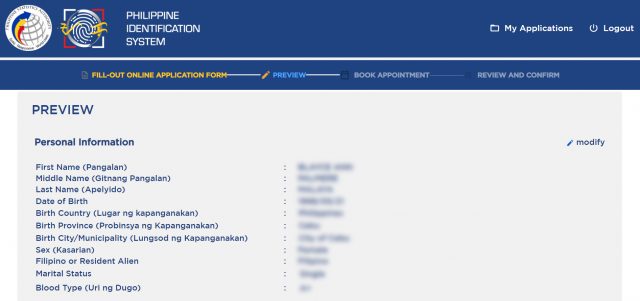 Tick the box then click SAVE & EXIT

Please be informed that pilot appointment booking will open May 24, 2021, for select local government units (LGUs).
In the meantime, you can register more applications under one mobile number, as well as check the current status and available booking slots.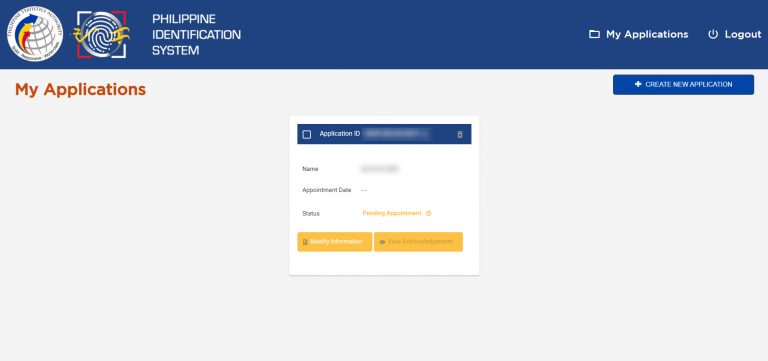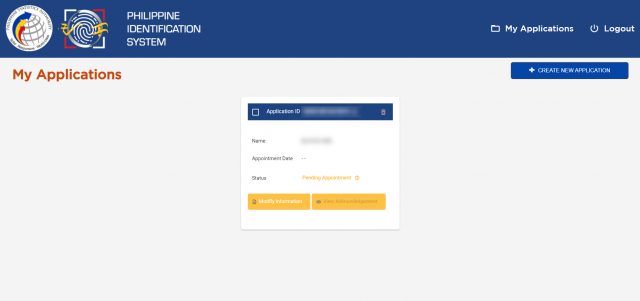 STEP 7: Book an appointment and proceed to your designated registration center to capture biometrics (STEP 2 PhilSys Registration). Just present your ARN (Application ID) and/or QR Code and bring the original copy of your supporting documents. Check here the available registration centers.
For more inquiries or concerns regarding the Step 1 online registration, you may contact PSA via the following feedback channels:
Email: info@philsys.gov.ph
Facebook: www.facebook.com/PSAPhilSysOfficial
Hotline: 1388 (toll fees may apply)
---