With the power of the internet, Philippine Social Security System (SSS) members don't have to endure stressful commutes and waiting in long lines to check and verify their monthly contributions anymore, whether as employed or self-employed contributors.
Regularly checking your monthly premium contributions should be routine, especially if you plan for future loans or claim benefits.
Some of the SSS products include, but are not limited to sickness and maternity benefit, which SSS both requires at least three monthly contributions within 12 months immediately before the semester of illness, injury, or childbirth.
Before you can check your SSS monthly contributions online, you'll have to sign up for a My.SSS account. Don't have an account yet? Worry not cause we've got you covered!
See below how to check your SSS Contributions Online
Step 1: Visit the My.SSS Portal
Go to https://www.sss.gov.ph/ and tick the box under the "I'm not a robot" pop-up.


Step 2: Enter Your Login Details
Select the 'Member' button to access the member's login page. Once directed, type in your My.SSS User ID and password. Don't forget to tick the "I'm not a robot" box before hitting the 'Submit' button.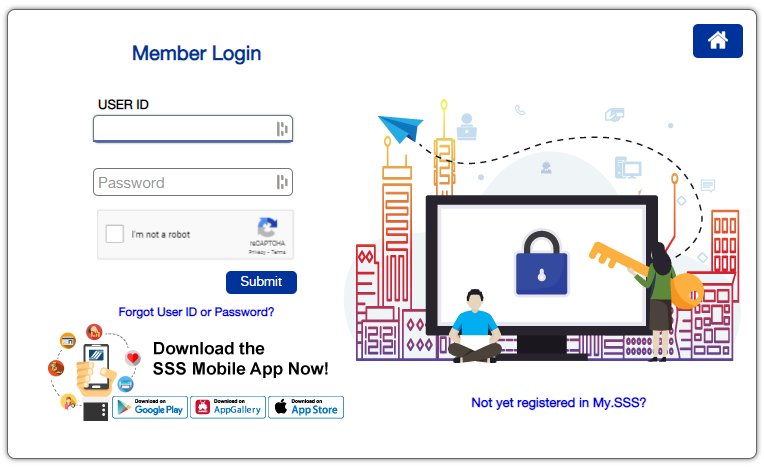 In case you forgot your user ID and/or password, simply select the "Forgot User ID or Password?" link under the 'Submit' button. Once clicked, you will be directed to a page where you'll have to enter your user ID (if you forgot only your password) or your email address (if you forgot both your user ID and password). Click 'Submit' and check your email for instructions from SSS about the retrieval or reset of your My.SSS account login details.
Step 3: Select Inquiry > Contributions
On your account dashboard, hover over to the 'Inquiry' menu and select 'Contributions.' This will show all your monthly SSS contributions paid since the year you started as an SSS member.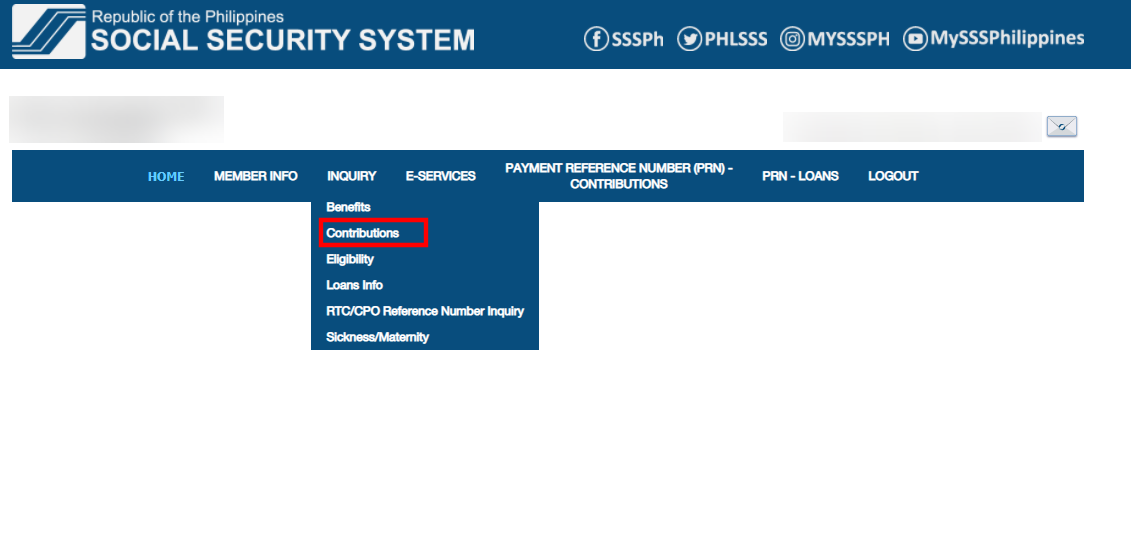 Aside from the monthly contribution table, you'll also see three more tabs, including:
SE/VM Contributions – payments received by the SSS since you changed your membership from employed to self-employed/voluntary;
SSS Flexi-Fund earnings – a special provident savings program exclusively open to overseas Filipino workers (OFWs);
Workers' Investment and Savings Program (WISP) – Under the SSS Circular No. 2020-0321, members (except government employees) with Monthly Salary Credit (MSC) that exceeds 20,000 will be automatically enrolled in this program and pay WISP together with their regular monthly SSS contributions beginning January 2021. This program aims to help members increase retirement savings.
If you spot any inconsistencies and/or discrepancies in your contribution online, ask your HR department (if employed) or contact your nearest SSS branch for corrections (if self-employed).
For any concerns and inquiries contact the SSS hotline 1455 / Toll-Free No. 1-800-10-2255777 / SSS email at member_relations@sss.gov.ph – WhatALife.ph
---
Also Read: PhilSys Step 2 Registration: How to book an appointment