The FIFA World Cup 2022 is set to return this November 20 in Qatar! One of the biggest sports events in the world will bring not only the best football players in the world but also renowned performers to help kick off the competition's opening ceremony.
Who are the performers in the 2022 FIFA World Cup opening Ceremony?
The organizers have yet to release the official list of performers. However, one artist is confirmed to grace the stage – Jeon Jungkook of the South Korean boy band BTS.
The announcement on November 11 makes Jungkook the first and only South Korean artist to perform on the renowned stage of the FIFA World Cup. It is another achievement included in the long list of successes by the youngest member of BTS.
Other than his performance on the stage, Jungkook is also part of the official soundtrack of the sports cup.
On November 15, Jungkook safely landed in Qatar via a chartered private plane. He posted an update on his Instagram Story, assuring fans that he had arrived.
Shakira – rumored 4th World Cup appearance
While no confirmation has been announced, Shakira (a three-time FIFA World Cup performer) is rumored to be part of the ceremony this year.
The Colombian superstar sang for the world cup in Germany (2006), South Africa (2010), and Brazil (2014). Perhaps one of her most acclaimed performances is 2010's opening ceremony, singing Waka Waka (This Time for Africa).
Her iconic singing of the world cup anthem named Shakira the undisputed Queen of the World Cup.
This unofficial title is made truer by "LA LA LA," which she performed for the 2014 opening ceremony. The song was not the official anthem for the cup, but it became the public's favorite. She ended up performing "LA LA LA" instead of the official song.
J Balvin, Black Eyed Peas, Robbie Williams, Maluma, Nicki Minaj, and Nora Fatehi are also rumored to perform at the 2022 FIFA World Cup Opening ceremony. However, no confirmation has been announced, so stay tuned to the official FIFA World Cup channels on Twitter, Facebook, Instagram, and the world cup website.
In the Philippines, the FIFA World Cup 2022 is available through World Cup TV (WCTV) on Skycable and Cignal via Pay-Per-View (PPV). It is also available to stream on the TapGO TV app.
Skycable, Cignal, and TapGO TV offer a PPV all-access pass for Php 1,999.00.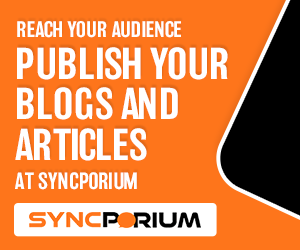 The World Cup Opening Ceremony is scheduled to premiere at 11 pm in the Philippines. – WhatALife!
---
Also read: BTS Jungkook to perform in the 2022 FIFA World Cup Opening Ceremony