MANILA, PHILIPPINES — President Rodrigo Duterte has named three people to fill the vacancies in the Commission on Elections (Comelec).
Malacañang has confirmed George Erwin Garcia, Aimee Neri, and Saidamen Pangarungan as Comelec commissioners and chairperson, respectively.
Duterte has signed the appointment paper of Saidamin Pangarungan as the ad-interim chairman of the Comelec, according to acting presidential spokesperson Martin Andanar.
Pangarungan worked as the secretary of the National Commission on Muslim Filipinos and as governor of Lanao del Sur.
Duterte has also signed the appointment papers for Comelec commissioners George Erwin Garcia and Aimee Neri.
Neri worked for the Department of Social Welfare and Development as an undersecretary (DSWD). She also served as the Department of Justice's assistant secretary from August 2016 to May 2017, and as the Bureau of Immigration's deputy commissioner from May 2017 to April 2018.
Garcia is an experienced election lawyer who, among other things, handled former senator Ferdinand "Bongbong" Marcos' poll protest against 2016 Vice President Leni Robredo. She and Marcos are two of the presidential candidates in May's elections.
Garcia was also a member of the campaign team for Manila Mayor Isko Moreno Domagoso, another presidential contender.
Meanwhile, in a Palace briefing, Andanar announced that, "The President's directive is to secure honest, peaceful, credible, and free elections."
Former chairperson Sheriff Abas, as well as ex-commissioners Antonio Kho and Rowena Guanzon, who all retired from the Comelec in February, will be replaced.
GARCIA GUARANTEES TO STAY OUT OF EX-CLIENTS' CASES
To address worries about possible conflicts of interest, the new Comelec commissioner stated that he would refrain from hearing issues involving his prior clients.
Garcia revealed that he had worked as a lawyer for presidential contenders Sen. Manny Pacquiao and Sen. Panfilo Lacson.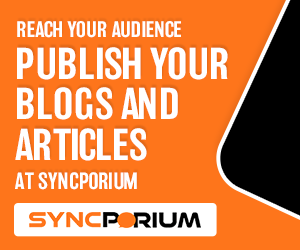 "Pag may mga kaso rin na palagay ko kahit di ko hina-handle ngayon, pero dahil naging clients ko before o nagkaroon ako ng relationship before in my professional capacity, I'm going to take no part," Garcia said in an interview. (If there is a case that I don't handle now, but because they were my clients before or I had a relationship before in my professional capacity, I'm going to take no part.)
Garcia also represented then-presidential candidate Sen. Grace Poe during her disqualification proceedings in 2016. – WhatALife!
Source: (abs-cbn.com)
---
Also Read: Duterte signs a bill raising the age of sexual consent to 16 years old