MANILA, PHILIPPINES — On July 11, 2022, Filipino impersonator and celebrity Paolo Ballesteros is set to host the first-ever Drag Race Philippines series. 
A photo of Paolo Ballesteros donning a Sampaguita and Rizal Park-designed garment served as the Twitter announcement for the drag reality program, which is poised to take over the Philippines on August 17.
When Ballesteros, a Filipino drag artist and model, was announced as host, it excited the show's ardent Filipino followers.
As a result of his work as a drag makeup artist, fashion designer, and makeup artist since 2014, Ballesteros was cast as the lead in the 2016 Metro Manila Film Festival film "Die Beautiful," for which he received the Best Actor Award.
"Here she is. Ayan… Masaya na kayo… malapit na!!!" Jiggly Caliente, one of the permanent members of the judging panel, wrote on Twitter to express her excitement and anticipation of Ballesteros' hosting.
(That's it… You're all happy… Soon!!!)
Here she is. Ayan …Masaya na kayo…malapit na!!!! https://t.co/zEezPkOngS

— Jiggly Caliente Official (@JigglyCaliente4) July 12, 2022
Some personalities also expressed their support for the two permanent judges, KaladKaren and Jiggly, and host Paolo on Instagram.
"Omg I'm so excited!" wrote Stephanie Prince, a Filipino-Canadian drag performer and contestant in the second season of "Canada's Drag Race."

The show will see 12 Filipino drag queens vying for the title of the Philippines' next drag superstar.
The upcoming days will see the spilling of the beans for Drag Race Philippines, which will shortly reveal its queens and prominent guest judges.
"Drag Race Philippines" is the local extension of the Emmy-award-winning reality show "RuPaul's Drag Race," which franchises in Australia, Canada, France, Netherlands, New Zealand, and the United Kingdom.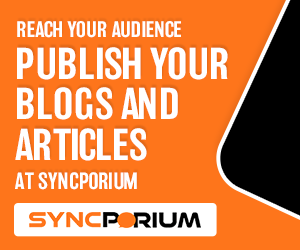 "Drag Race Thailand" was the first Asian franchise, followed by the first season of "Drag Race Philippines" to launch campaigns for other versions in the region.
"Drag Race Philippines" is produced in the Philippines in collaborations with Fullhouse Asia Production Studios, Inc. and World of Wonder Productions, Inc., and the executive producers of the series led by Randy Barbato, Fenton Bailey, Tom Campbell, and RuPaul Charles. – WhatALife!/Brix
---
Also read: Sarah Geronimo ready to return to ASAP Natin 'To