The Department of Health (DOH) has reminded everyone to get their second dose of COVID-19 vaccine as scheduled with their local government units (LGUs).
In a Public advisory released on Thursday, May 6, the DOH also urged everyone to get vaccinated when it is their turn by registering with their LGUs. Aside from protecting against the severe form of COVID-19, the vaccine can also prevent hospitalization.
Moreover, it reiterated to the public the following facts about the vaccines:
Vaccines cannot cause COVID-19 infection;
It takes time before the immune system can build protection against the disease;
Complete the second dose as scheduled;
Most importantly, continue practicing the minimum health standard even after getting vaccinated.
You can read the full Public Advisory document below.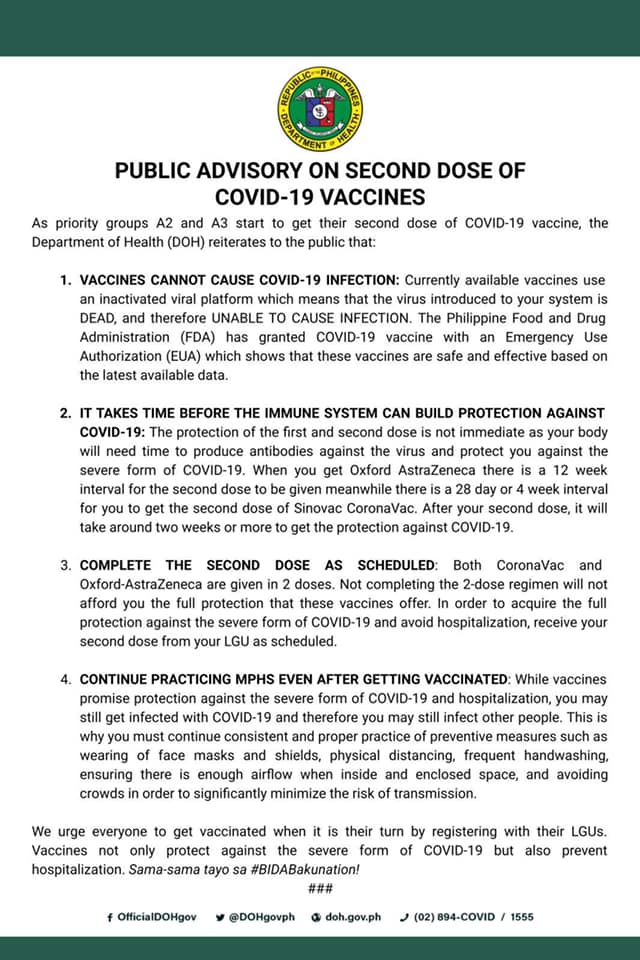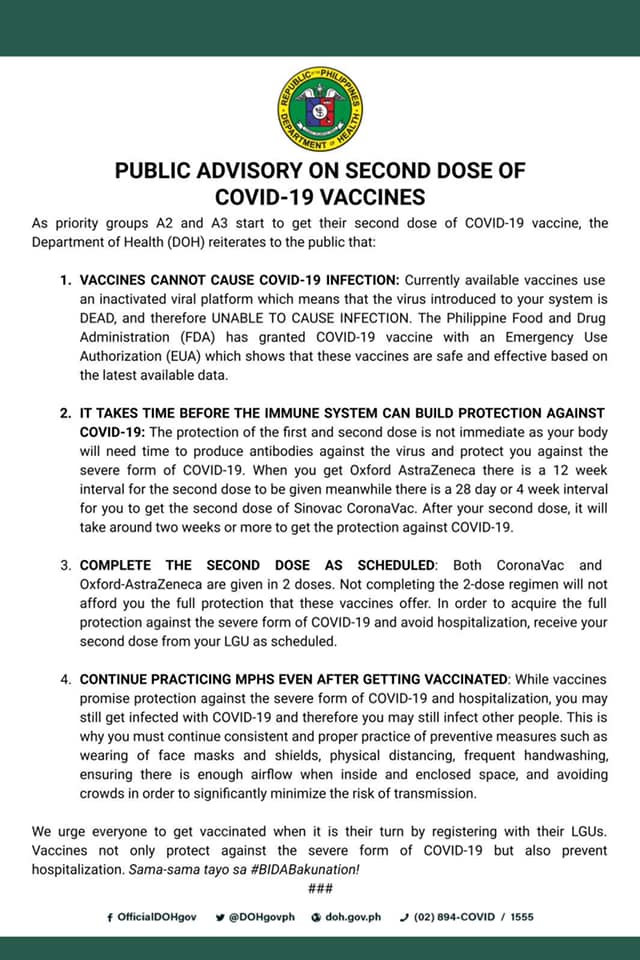 —(Source: DOH)