In light of the alarming increase of COVID-19 cases in the city, authorities reminded the public to observe physical distance and avoid any type of mass gathering.
Cagayan de Oro City Housing and Urban Development Department (CHUDD) has released a memorandum on Wednesday, May 12, "prohibiting all resettlement sites from conducting public mass gatherings."
Mass gatherings on all resettlment sites includes HOA Elections, and General Assembly meeting, among many others.
Moreover, CHUDD will "strictly adopt and implement the DILG Memorandum dated May 11, 2021″ and "will not accept face-to-face transactions with any types of clients except under urgent and emergency concerns."
To avail HOA assistance, clients can access the form online at https://bit.ly/2SJEGUB.
See the full memorandum document below.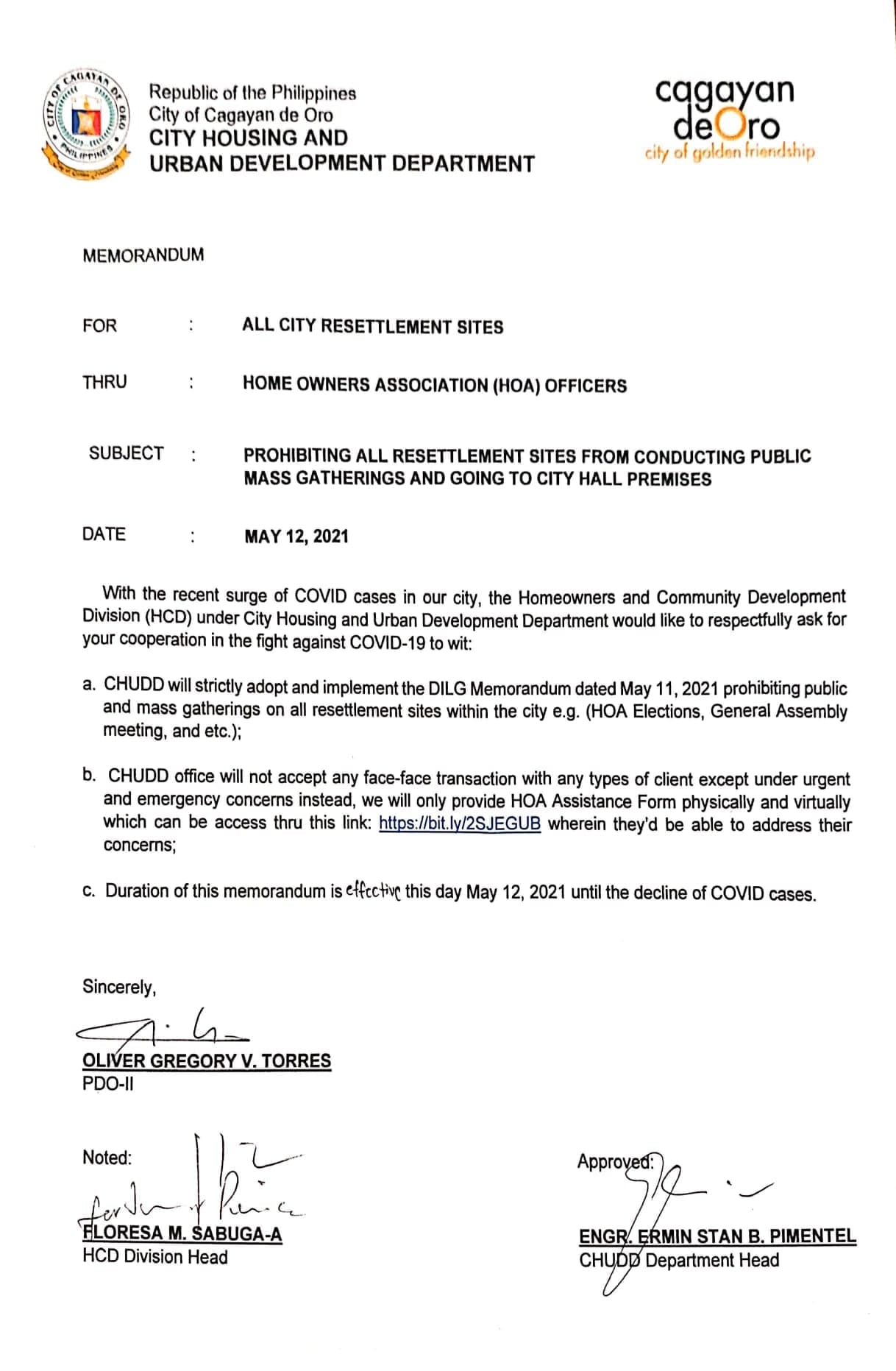 This memorandum will take effect immediately until further notice.
—(Source: City Information Office)