The Department of the Interior and Local Government (DILG) released a memorandum on Tuesday, May 11, reiterating the presidential orders "on the implementation of minimum public health standards especially on the prohibition against public or mass gatherings."
Under the latest DILG memorandum, barangay officials must strictly implement and observe the basic health standard laid down by the IATF Resolutions to curb the rising numbers of COVID-19 infections.
"With the recent surge of COVID cases in the city, all Punong Barangays are herein reminded of their duties, roles, and responsibilities in ensuring the containment of the virus (COVID-19) and preventing its further spread to the community," the memorandum read.
DILG also reminded the public to cooperate and continue observing the minimum health protocol.
It continued: "This situation also calls for the revitalization of a massive information and education campaign to once again remind the public that the resolution to this pandemic rests mainly in the collective responsibility and full cooperation of everyone."
The memorandum came after the alarming spike of positive cases in the country, as well as the recent mass gathering in a resort in Caloocan.
Read the DILG Memorandum below.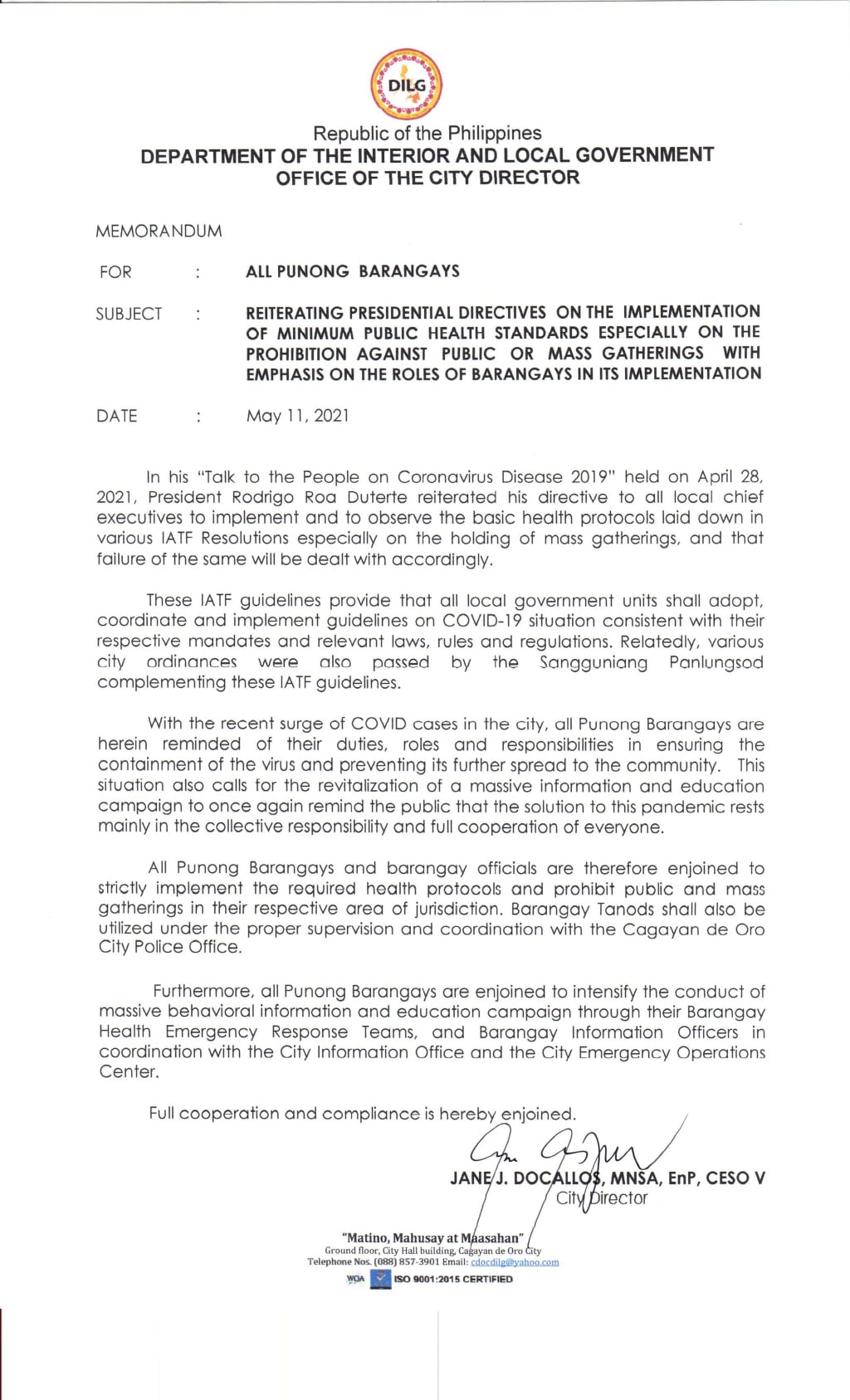 Everyone is urged to follow the minimum health standard, such as properly wearing face masks and face shields, observing physical distancing, and practicing good hand hygiene to protect themselves and their loved ones against COVID-19 infection.
---