(UPDATED 6/9/2021) — Cagayan de Oro City health officials continue to urge senior citizens in the city to pre-register for the COVID-19 vaccination program and receive their first dose shot.
Finding it hard to pre-register for the COVID-19 vaccination? Continue reading below to see the step-by-step guide of registration!
Before you begin your registration, make sure to prepare the following:
One (1) valid ID (Company, SSS, COMELEC, Driver License, OSCA ID, etc.)
Philhealth No. (optional)
PWD ID No. (optional)
As of June 9, the new pre-registration portal now requires registrants to upload required documents. Continue reading below to know how.
COVID-19 Vaccine Registration for Seniors
Step 1: Go to https://services.cagayandeoro.gov.ph/vaccprereg/ via browser (Chrome, Mozilla, Safari, etc.), select A2. Senior Citizen from the drop-down list, then click GO.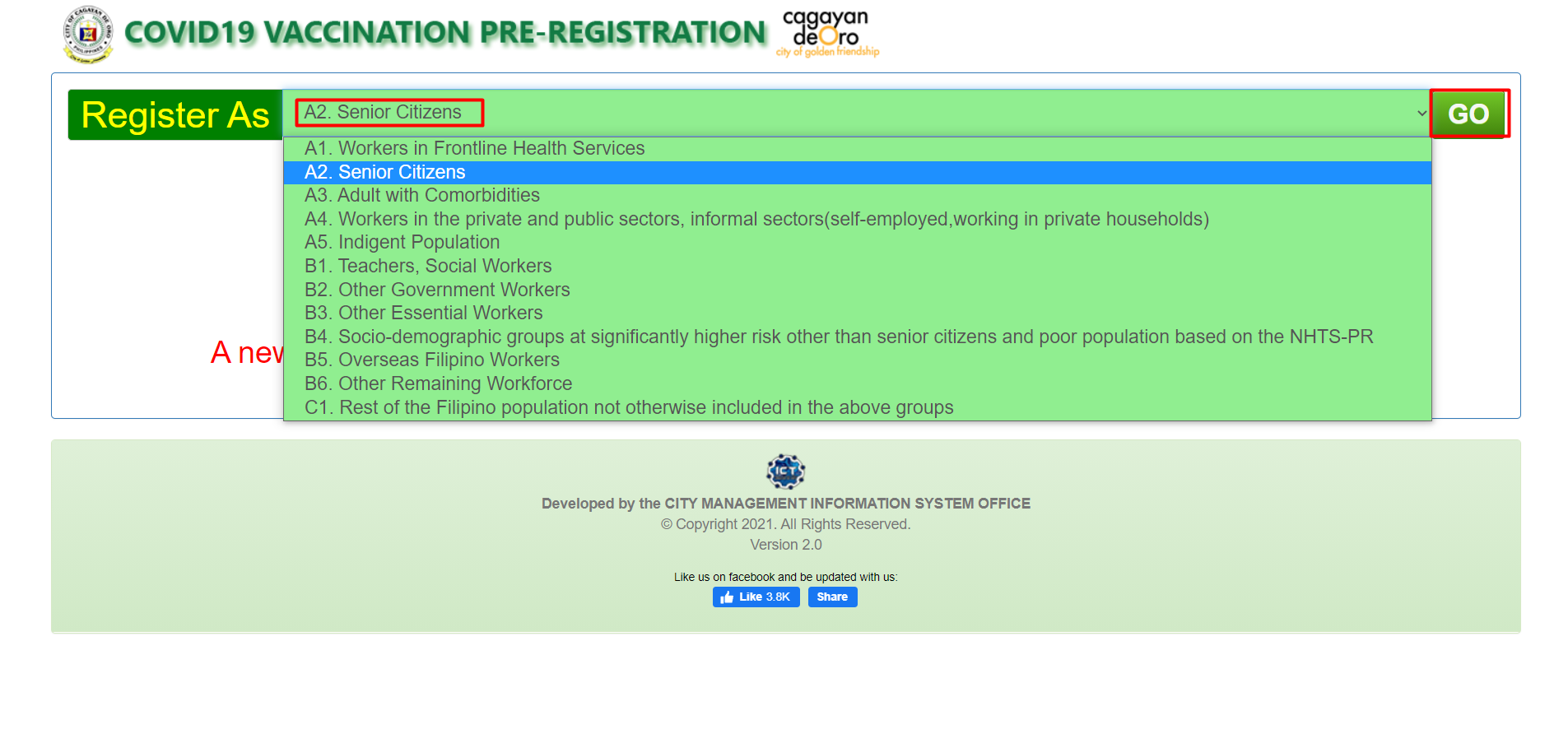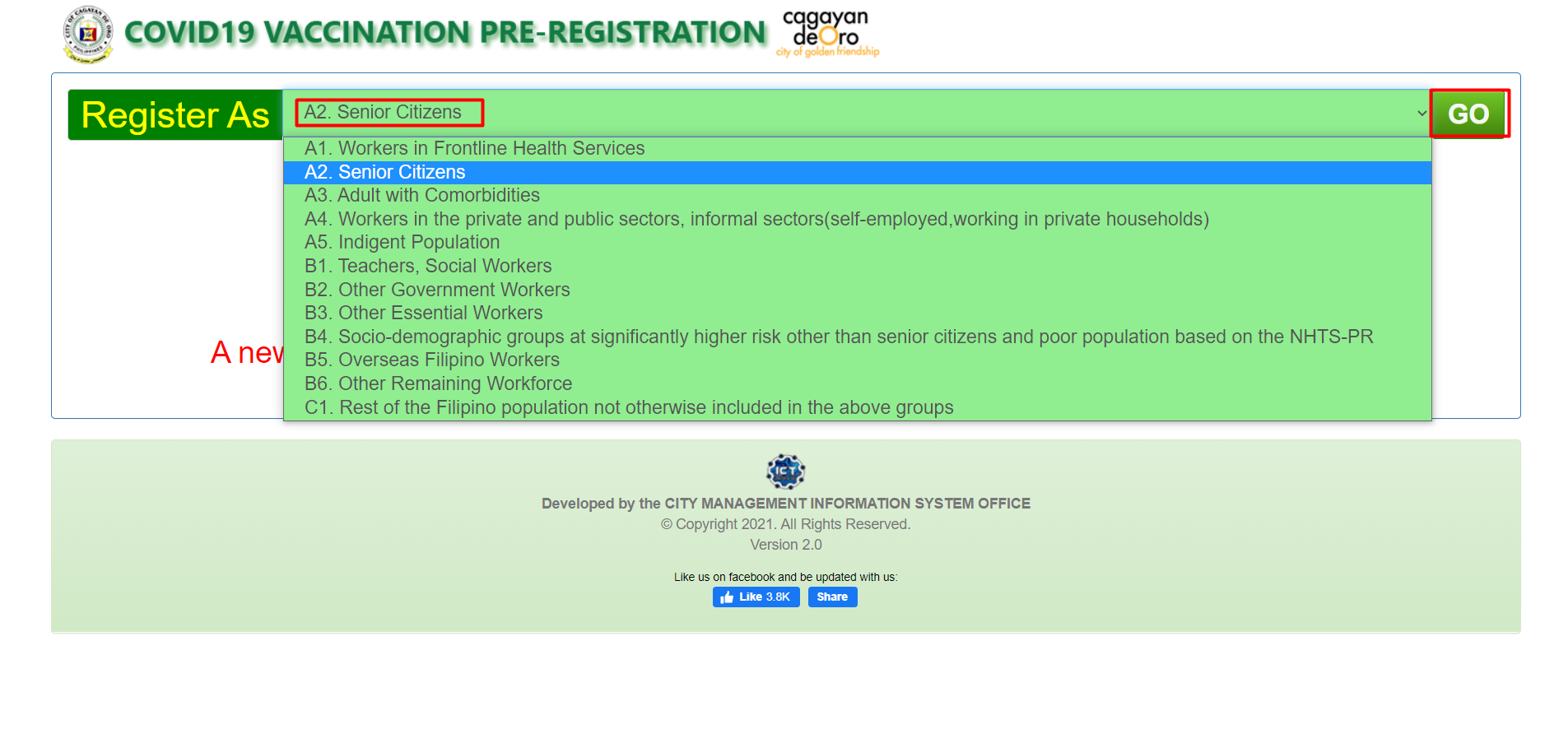 Take note of the requirements, enter the CAPTCHA (e.g. YT6ICQ3), then click Continue (red button) to proceed with the registration.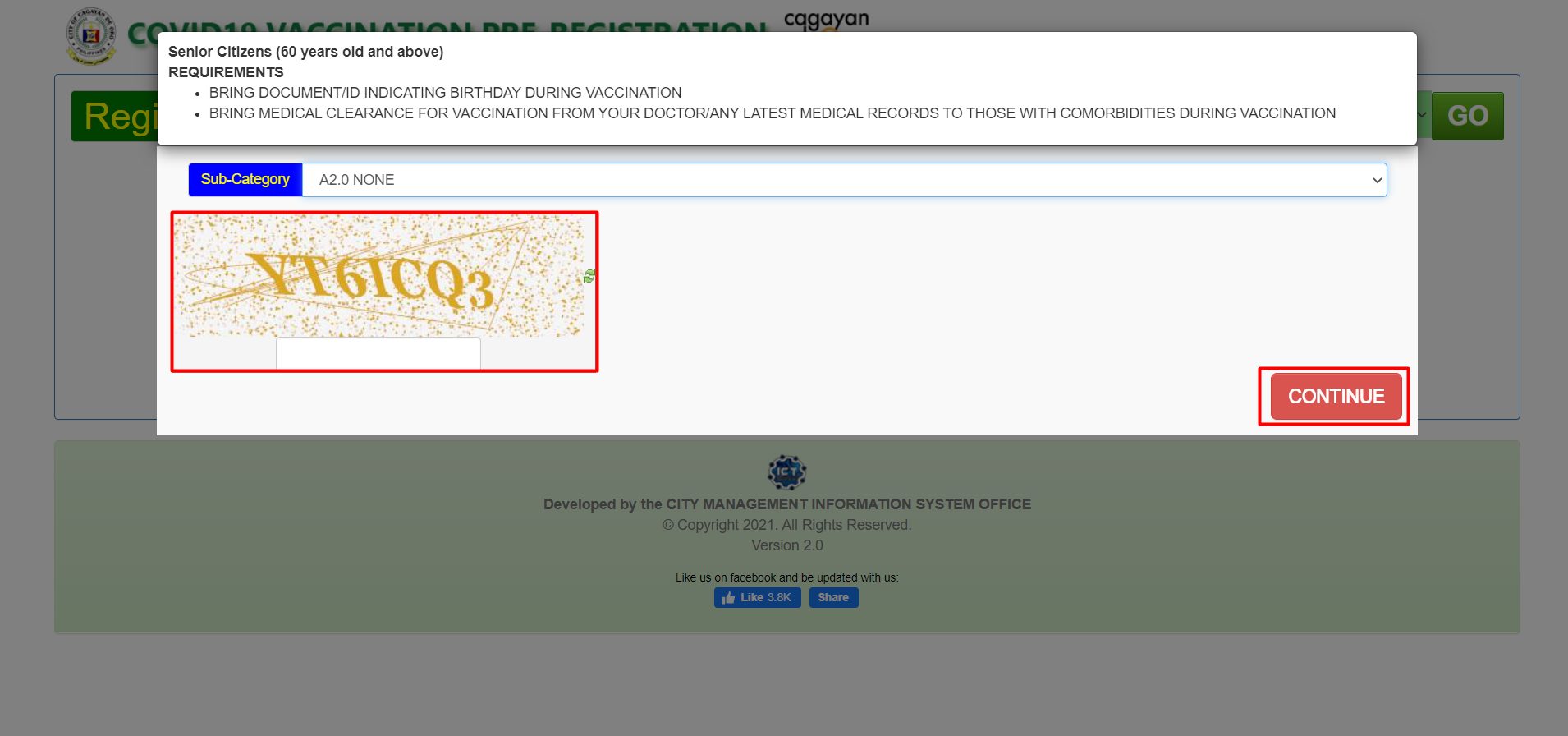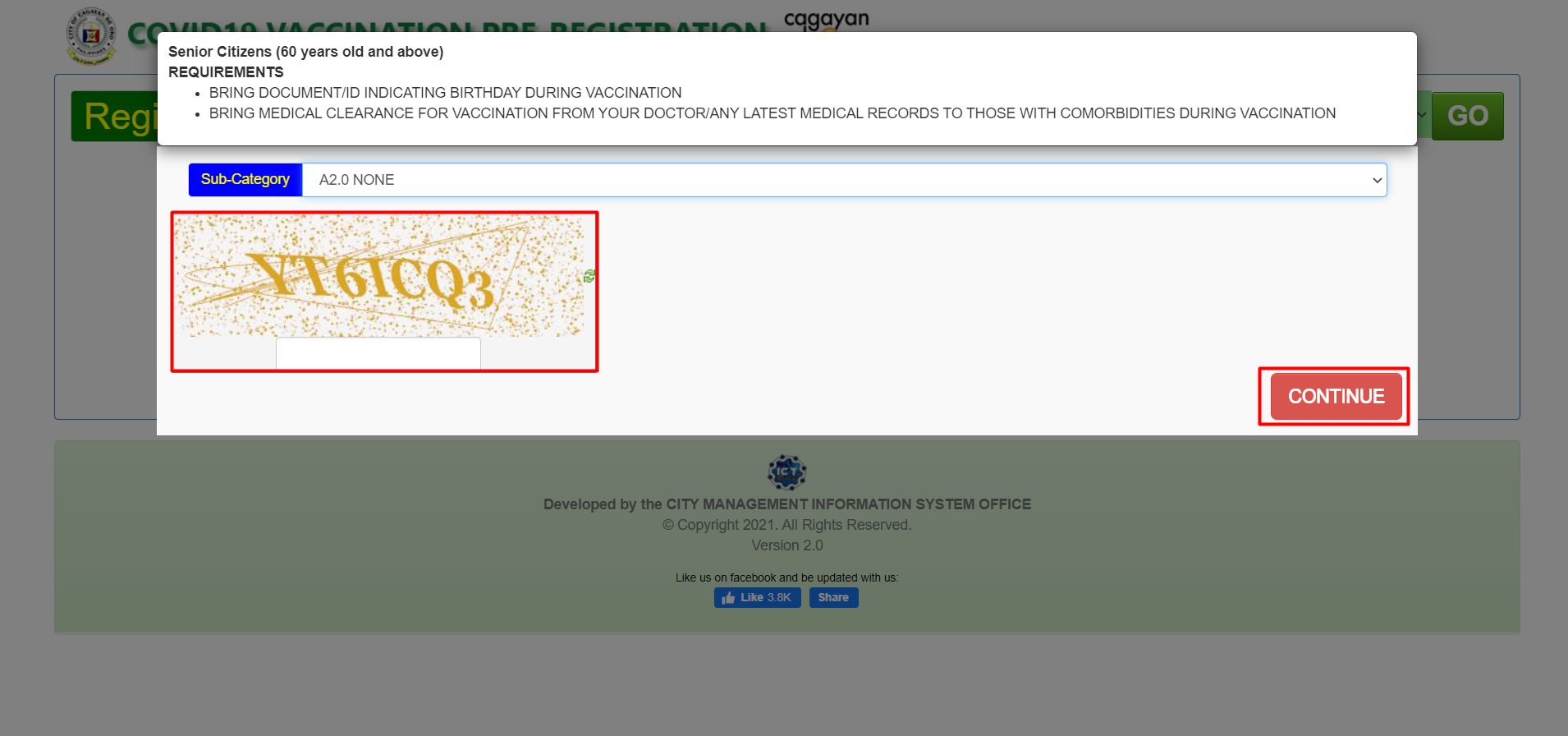 Step 2: Fill in the following information, including personal, employment, and health status. Make sure to honestly declare existing comorbidities to avoid health complications.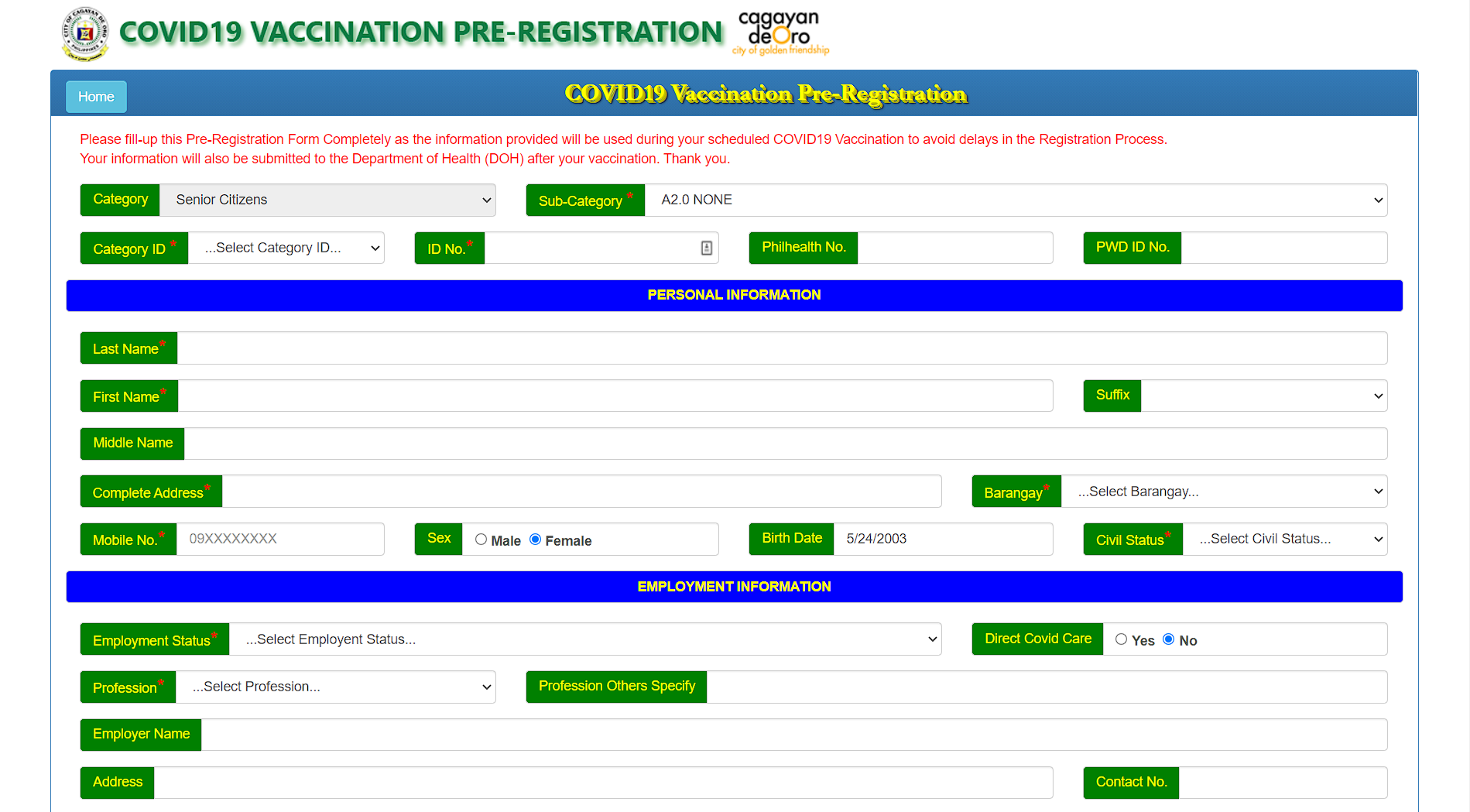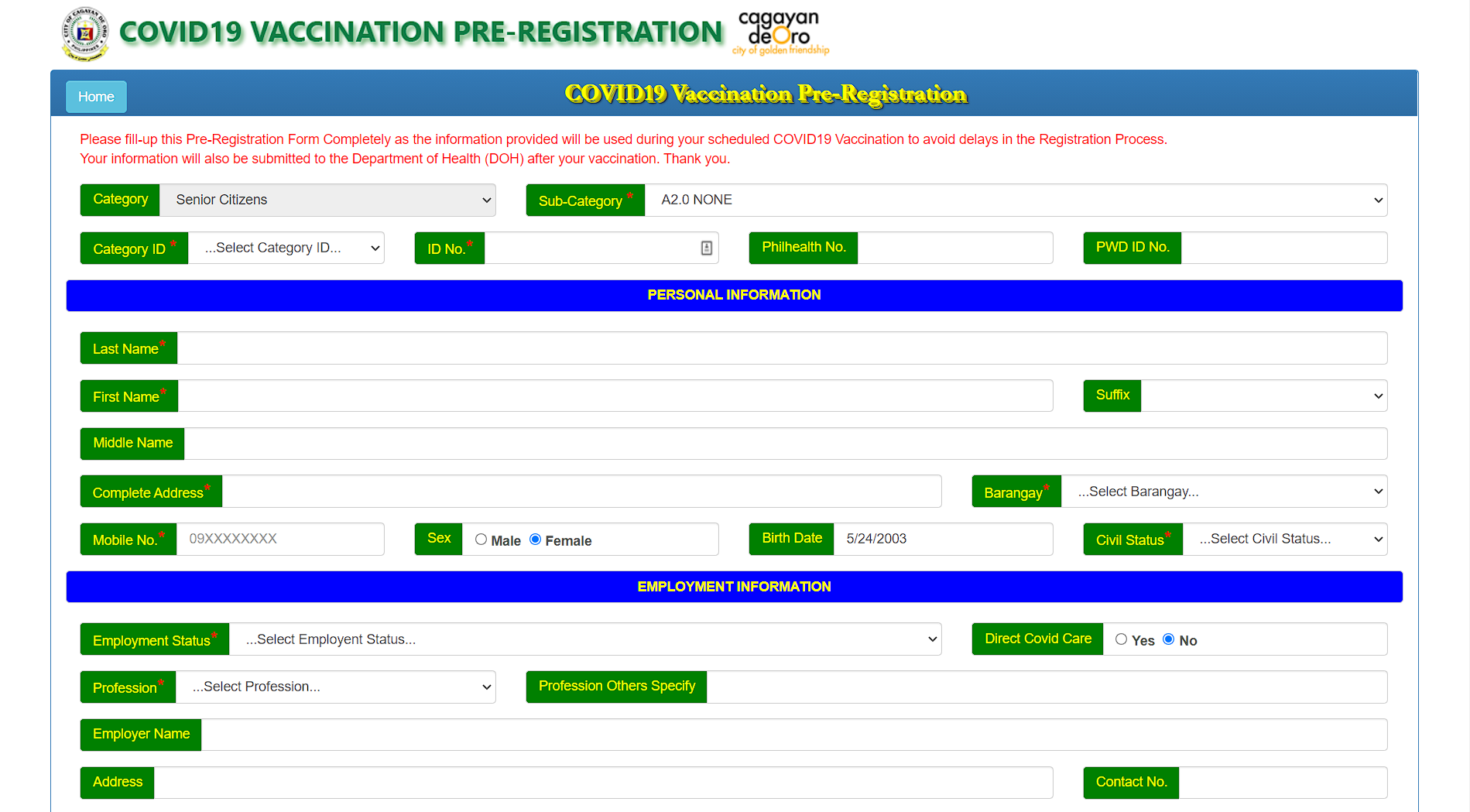 Step 3: Answer on whether or not you will be able to come to your assigned vaccination site. If No, state the reason why.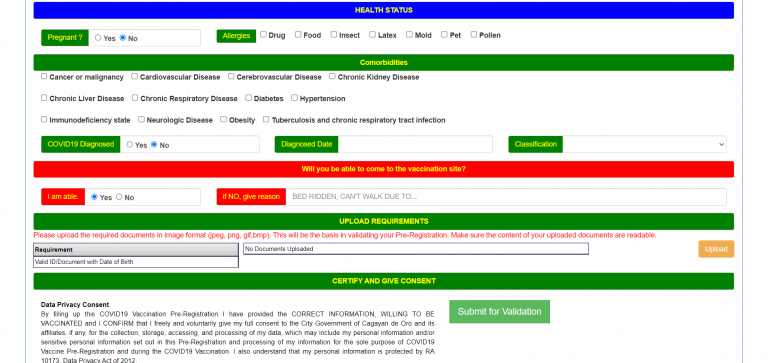 Step 4: Upload the required documents in image format (jpeg, png, gif, bmp). This will be the basis for validating your Pre-Registration. Make sure the content of your uploaded documents is readable. Once done, click Submit for Validation.
Step 5: Once submitted, you will receive a TEXT message through your provided contact number on when and where is your scheduled vaccination. Also, save your Reference Code so you can update your Pre-registration details.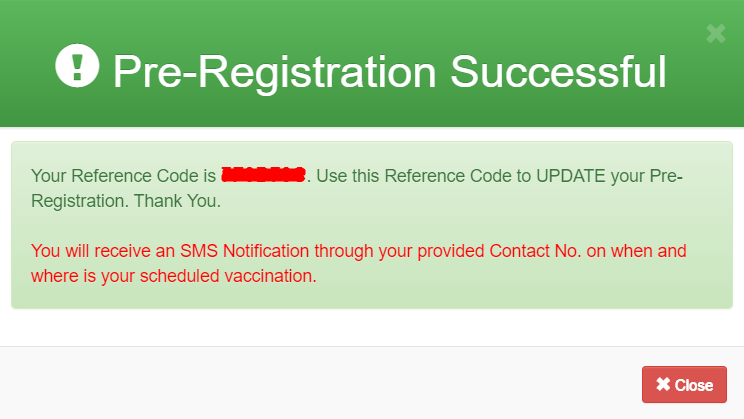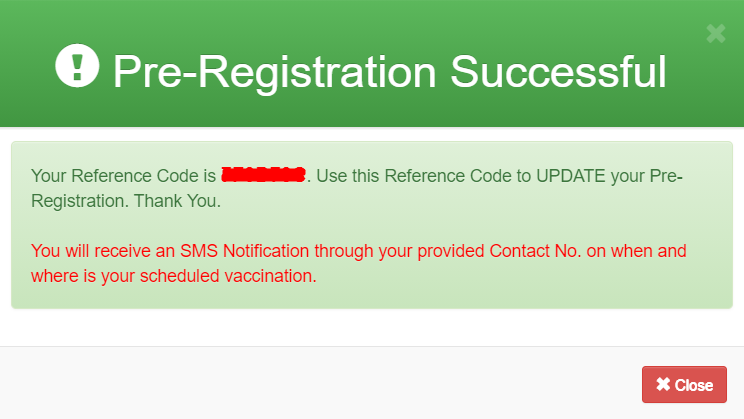 You can also update your information and/or change your category. See options on the home page here.
Note: Again, please wait for the text message for your schedule and assigned vaccine site.
Please note that the online registration system of Cagayan de Oro is new and a work in progress. Glitches and other system issues may occur.
Kindly contact the Vaccination Operation Center for any discrepancies and issues at City Management Information Systems Office: LGU-CdeO.
---
Also Read: Alternative Link to Access Higala App Portal