Having a hard time accessing the Higala App Portal? Worry not because Cagayan de Oro City has released an alternative link for new registrations!
Note: This alternative link is for individual registration only.
Below is a step-by-step guide on how to register.
STEP 1: Type in the alternative link at http://services.cagayandeoro.gov.ph:8087/higala/, then click the Register button (light blue button) to create a new account. For existing users, type in your User Name and Password, then click the Login button (light green) to open your account.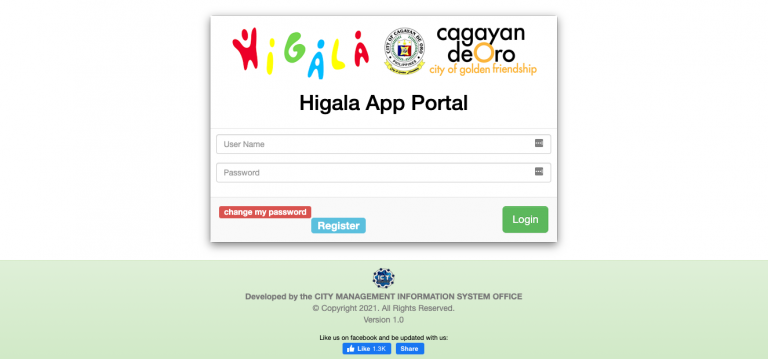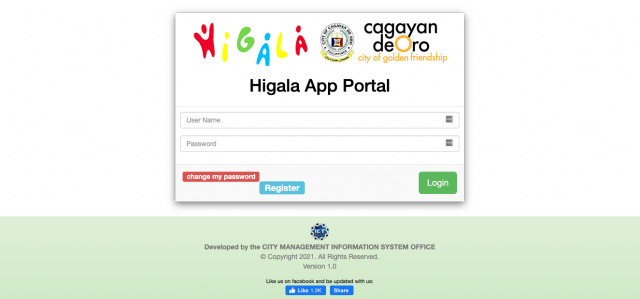 STEP 2: New registrants must fill in the new user registration form. Make sure to provide your correct info, including a valid contact number and email for your verification code and receive notification messages.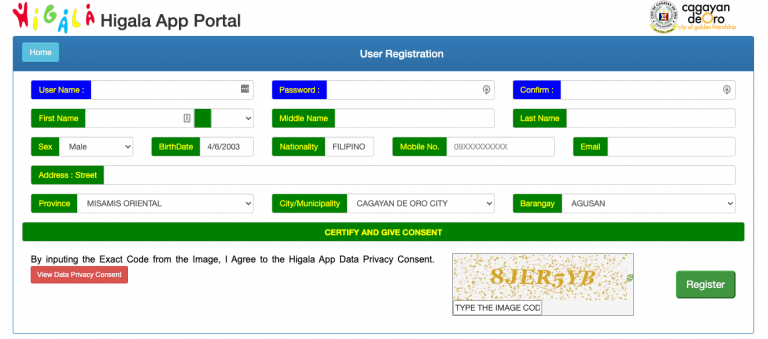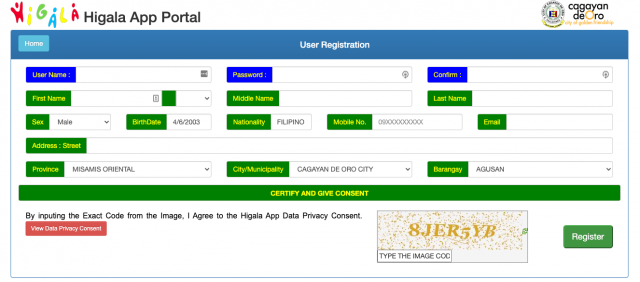 ---
Also Read
HIGALA App Data Privacy Security Reminder
Kagay-anons, strict use of Higala App begins next month
How to register the Higala App for Cagayan de Oro City
---
Once registered, a user can now access its Profile, QR Code, and History.


To download your unique QR Code, simply click the Download button (red) and it will be automatically saved on your phone's gallery.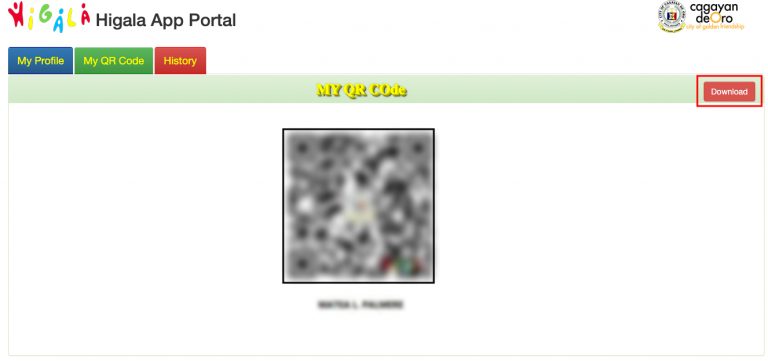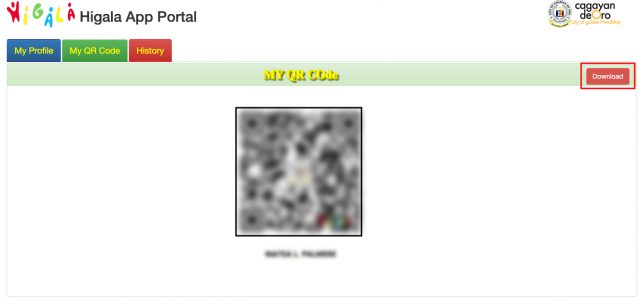 Higala App is Cagayan de Oro City's health declaration app used for contact tracing and foot traffic monitoring.
Beginning April 2021, Higala App Ordinance will strictly implement a "No Higala QR Code, No Entry" rule for residents and non-residents entering establishments such as malls within the city. (READ: Kagay-anons, strict use of Higala App begins next month)
Higala App Registration Links for
Office: Register at https://services.cagayandeoro.gov.ph:8087/higalaoffice/
Establishment: Access at https://services.cagayandeoro.gov.ph:8087/higalaestablishment
Higala App Android App Download Link
Need further assistance? Higala, you may visit your nearest barangay hall or mini park at city hall for registration assistance. You can also call for technical support at 0967-0271718 / 855 – 0376. For other concern, dial 0916-9023698 / 859 – 3842.