CAGAYAN DE ORO CITY, PHILIPPINES — On Friday, September 2, a 'Joint Inspection and Price Monitoring Activity' was conducted by the CPCC (City Price Coordinating Council) to check if the establishments in the city comply with the released Suggested Retail Price, or SRP, by the DTI (Department of Trade and Industry).
During the event, the CPCC visited supermarkets and groceries to determine if the prices of BNPC (Basic Necessities and Prime Commodities) were in line with the mandated SRP. Bookstores, where school supplies are sold, were also included in the inspection, especially now that face-to-face classes are back.
Most of the establishments inspected have followed the SRP, but some of them have been issued a 'Letter of Inquiry' because they increased the price of other products. A 'Show Cause Order' was also received by establishments that violated the 'Fair Trade Law' since several products did not have a 'price tag' and 'shelf tag.'
CPCC officials requested establishments to post a copy of the SRP in the store so that consumers can have a guide to the correct prices of basic commodities.
The Joint Inspection and Price Monitoring is one of the programs expected to help consumers and the economic recovery agenda of Mayor Rolando 'Klare' Uy.
DTI recommends stocking up on noche buena items early before prices increase
DTI highly encourages consumers to buy noche buena items early before the prices rise in the months leading up to December.
In a televised interview, DTI-Consumer Protection Group (CPG) Undersecretary Ruth B. Castelo said that the DTI would give a list of SRPs (suggested retail prices) of noche buena products by late October or early November.
Castelo stated that this would serve as a guide to consumers on the right prices, and she also gave some advice on saving up for the holiday season.
"Ang advice natin sa mga consumers, marami pong mga Christmas products na hindi naman kaagad nag–e-expire. So, sa panahon na ito, kung kaya natin na mag-ipon or mag-stock na ng mga ganitong produkto, pwede na tayo mamili habang hindi pa gumagalaw ang presyo kasi eventually tataas na naman ang presyo," Castelo said.
(Our advice to consumers is that there are many Christmas products that do not expire immediately. So, at this time, if we can save or stock such products, we can shop while the price has not moved because eventually the price will rise again.)
Castelo also advised consumers to check on "bundles" or "promo packs" as it could help them save money. She said that according to computations, if they purchase bundled products, they can save around 20 to 70 pesos. – WhatALife!/Zed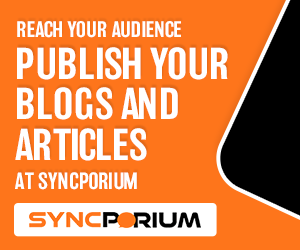 ---
Also read: DTI to release new SRP on Noche Buena items by October or November